Get to know our core values and mission.
Our Mission
"Our mission is to help you in selecting the best graphic design and video editing software."
We do in-depth, unbiased reviews and comparisons of graphic design and video editing software, as well as how-to guides on topics related to art, photography, graphic and video.
Our Values
Our Authors
1. Chris Parr | Filmmaker, Editor & Writer
Chris is an LA-based filmmaker and video editor who has a passion for writing and creating video content. He has produced and edited a wide variety of projects, most notably his documentary series "Off the Cuf," which explores the world's most fascinating and obscure communities. He has over 10 years of experience under his belt and is known for explaining complex concepts in simple, easy-to-understand way.
He is extremely familiar with all the top video editing software out there such as the Adobe Premiere Pro, Adobe After Effects, Final Cut Pro, iMovie, Adobe Animate, and DaVinci Resolve. Chris also has extensive know-how of top graphic design & photo-editing tools, including Photoshop, GIMP, Canva, Snappa, and more.
2. David Alexander | EMMY Award-Winning Producer
David is an Emmy Award-Winning producer (2019 Lone Star EMMY) and a 2020 Lone Star Emmy Award nominee as Video Editor/Motion Graphic Artist/Sound Engineer. He also received the 2018 Bronze Medal at the Greek Event Awards.
He is a videographer, motion graphic artist, video editor, writer, and podcast producer. He is extremely familiar with all aspects of editing: animated graphics, text, color grading, and sound editing. David is also the Creative Director and Founder of Houston Creative Media, an international production company with offices in Houston, Athens, Vienna.
3. Anne Mirrop | Filmmaker, Animator & Writer
Anne is a filmmaker and writer with a passion to bring stories to life. She has created several short films, specializing in stop-motion animation. Anne has over eight years of filmmaking experience, and she is always ready to share her knowledge with other creators. She started her company Anne Gets Creative in 2020.
Anne is extremely familiar with many Adobe programs: Photoshop, Illustrator, InDesign, After Effects, Premiere, and Audition, to name a few. She has also worked with other programs such as Procreate, Canva, iMovie, and Final Cut Pro. She always strives to give the best software reviews, researching diligently so her readers don't have to.
4. Mark McPherson | Video Editor, Animator & Writer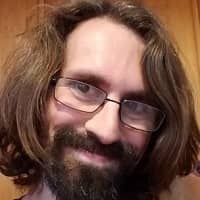 Mark McPherson has been working as a video editor and content writer for over ten years. His background started in animation and video editing before shifting into the realm of web development. He also branched out into content writing for various online publications. Mark is an expert in video editing, content writing, and 2D/3D animation.
Why You Should Trust Us?
We work diligently to put out comprehensive buying guides and product reviews/comparisons that we genuinely believe will help you in selecting the right software for your needs. At Design Buckle, you will find accurate, up-to-date advice from experienced professionals who actually know what they are talking about. We go the extra mile to ensure our content is free from bias and false claims. We promise to be on your side by giving you all the details you need before you purchase a product.
Affiliate Partnership
We strongly believe in transparency and honesty. To keep this site free for everyone, we rely on affiliate marketing earn revenue. Affiliate marketing is a popular way for sites to earn money; many authority sites, including TechRadar, PCMag and CNET, use affiliate income to support their operational expenses.
We sometimes add affiliate links in our content. When you click on these links and end up of purchasing a product or service, we may earn a small commission — at no extra cost to you. This commission does not affect our opinion about a product and companies cannot pay to get good reviews, as that would seriously undermine our credibility.
Contact Us
If you want to speak to us, please use the form below.
Want to email your questions and feedback? Here is our email address: gaerf@protonmail(dot)com