(Last updated on March 1st, 2021)
Adobe Audition vs. Audacity. Which application is better suited for recording and editing audio? Find out in this head-to-head comparison of the two top contenders in the arena of digital audio workstations.
Adobe Audition has been Adobe's essential audio editing program, originally known as Cool Edit Pro from Syntrillium Software before Adobe purchased the software. It was first debuted in 2003, Audition functions as a multitrack digital audio workstation with destructive and non-destructive.
Audacity has been around since the year 2000 as an open-source digital audio editor. Developed by Dominic Mazzoni and Roger Dannenberg at Carnegie Mellon University, the program has become one of the most popular audio editing programs, having been downloaded many times from such places as Google Code and Source Forge.
Comparison At a Glance
1. Interface
Winner: Audacity. The simplicity of Audacity is so robust it takes minimal real estate on your monitor.
2. Editing
Winner: Audacity. With intuitive and straightforward tools for quick edits, Audacity
3. Mixing and Effects
Winner: Audition. Thanks to some handy visualization tools, Audition has far more to offer as far as mixing and effects.
4. Workflow
Winner: Audacity. The flow of Audacity has been refined to such a degree that you can open up the program and start a mix in very little time, no matter what kind of project you have.
5. Audio Tracks
Winner: Tie. Both Audition and Audacity work well enough in creating tracks with relative ease.
6. Ease of Use
Winner: Audacity. From the quick access to the simplicity of rendering, Audacity is so easy to navigate it requires very little instruction to hop right in and start recording.
7. Mastering
Winner: Audition. For a more professional final render, Audition has more than enough resources to deliver the highest quality of audio files.
8. Price
Winner: Audacity. Being free and open source makes Audacity the clear choice for those on a budget.
9. Support
Winner: Audition. It's tough to beat the dedicated support provided by Adobe.
Short Verdict
Audacity works well for hobbyists and podcasters who need a simple setup while Audition is better suited for industry-standard work in music, interviews, and video.
For those who are seeking to produce professional content that meets broadcasting standards, Audition is the better choice.
Get a Special Discount On Our Top Picks!
---
BEST OVERALL PICK FOR PROFESSIONALS
---

Adobe Creative Cloud
Get all 20+ creative apps and services for photography, design, video, UX and more.
at adobe.com
---
BEST FOR MOTION GRAPHICS & VISUAL EFFECTS
---
Adobe After Effects
The industry-standard motion graphics and visual effects software out there.
at adobe.com
---
BEST FOR PROFESSIONAL VIDEO EDITING
---
Adobe Premiere Pro
Quite simply the best video editing software on the planet, used by professionals.
at adobe.com
---
1. Interface
The interface for Audacity is one of the cleanest and most straightforward interfaces, that it's remarkable how little space it can take up on the screen.
Opening the program will open a small and manageable window for recording, allowing users to have multiple windows of other programs open simultaneously and other Audacity projects.
This can be very handy for those who find themselves recording numerous projects, need to have the script open on the same monitor, or want to time their audio to sync with a video while recording.
Using the interface is quite simple, with all the essential tools laid out in front of the user. Selecting the input and output is as easy as toggling a dropdown menu that can be altered at any time.
For instance, if you need to switch microphones part way through a recording project or need to hear the audio through surround sound speakers as opposed to headphones.
Most tweaking audio levels and cutting out or muting portions of audio are present within the toolbar. The top menus should provide all the essential effects, whether you need the audio compressed or want to place some reverb over your track.
Audition has been built to be more all-encompassing and has a much busier layout to accommodate every aspect of audio production. You'll need to poke around quite a bit and certainly look up some instructions to get used to the work environment with its many windows, layers, and tools to access.
With enough practice, the interface can be customized for a workflow that suits you best and can proceed rather well when everything is laid out in front of you.
However, the learning curve is a bit steep in this department, as a quick look at some Audition projects can seem quite daunting for the first-time audio editor.
While Audacity may not be as dense of an application as Audition, this is more of a feature than a bug when it comes to how the interface is presented.
There's a welcoming look to how Audacity keeps everything simple and contained to make recording an experience that is not only easy but proceeds smoothly as well, allowing most users to whip up an audio project in a speedy amount of time with good quality.
Winner: Audacity
2. Editing
Built to be simplistic, Audacity makes editing your audio such a simple endeavor that there's a little hassle in the process. All of the tools are present right on the program's singular toolbar for all essential editing needs.
If you need to remove a portion of the audio, simply select the highlight tool, drag it across a part of the timeline, and click delete. The unneeded audio is then removed without any blank spaces in between, making it easy enough for slicing out unwanted takes or "ums" and "uhs" in podcasts, interviews, or voice-overs.
However, if you need that space to be blank, simply highlight and then click the mute audio button to create some entirely dead space between the more important pieces of your track.
Winner: Audacity
3. Mixing and Effects
This is an area where Audition simply pummels Audacity. This is not to say that Audacity is devoid of tools to craft a bit more detail into your audio. They have many of the basics that one would need in everything from placing on reverb to adding an echo to changing the pitch.
Additionally, Audacity also has several plugins that can add even more effects as well. This includes plugin platforms such as Nyquist, LV2, and VST. You can also use different libraries such as LAME MP3 encoding and FFmpeg import/export.
Audition, however, has many more astounding effects that come right out of the box. Not only does Audition have the benefit of matching and surpassing the number of effects, but it also has the appeal of greater control over said effects with visualization tools to fine-tune them for the final mix of whatever project you fancy.
Also worth noting is the number of restoration tools present, which not only makes Audition beneficial for audio creation but restoration as well, allowing you to clean up older and dirtier recordings sound far more crisp and presentable.
With all of this in mind, Audition is the clear winner for providing the most options for mixing and effects.
Winner: Audition
4. Workflow
Audacity has made some fantastic strides with how quickly one can navigate the program when recording a project. From the moment you start up the program, there's already a track waiting for you to record upon.
Suppose you have your microphone and output already set up from the simple menu. In that case, you can press the record button when it opens and start your podcast, voice-over, or sound experiment.
You can stop recording if you wish to halt the current track and record a new track below that one, generated when you start recording again.
Another cool feature is that you can click File > New at any time to open up a new Audacity window without closing the current one. This is an excellent feature if you find that you have to record multiple audio files in a short amount of time, as Audacity lets you multitask with this feature for balancing projects.
Audition will take some getting used to for figuring how to craft the perfect audio project. You'll need to be accustom to the tools and organize your windows in a manner that best suits what you're trying to achieve.
If you're just recording a podcast, you may only need a few windows. But if you're trying to tweak the audio you've recorded or restore some lesser-quality audio files, you'll need to whip out a few more tools to get yourself moving in the right direction.
Ultimately, Audacity wins out for workflow since so much of the process has been streamlined and simplified to only finish one audio project but multiple projects simultaneously.
Winner: Audacity
5. Audio Tracks
Here is some common ground between Audacity and Audition where they are on equal footing. When it comes to creating and manipulating audio tracks, both applications succeed at making audio projects of many layers quite manageable.
Audacity has the benefit of tracks being easily created and toggled, while Audition has capabilities for allowing over 100 tracks (should you need them).
This category could go to Audition simply because they offer more tracks but, be honest, how often are you ever going over 100 tracks in an audio project?
On this basis, this category is a tie as there isn't anything inherently visible to make one superior to the other for general audio projects, both basic and elaborate.
Winner: Tie
6. Ease of Use
Audacity has been simplified to such a degree that it is one of the most straightforward tools out there for recording audio.
Everything about Audacity is just a breeze, from the out-in-the-open tools that can make necessary edits a snap to the minimalist window that is great for multitasking. It's possible to edit and render out your audio at the same time it takes to record based on the process's ease.
A lot of automation in the program also goes a long way, as Audacity will automatically create a secondary layer track if you stop and decide to record again. It's such a slick design of an application that there's not much of a learning curve to using it.
As for Audition, you're going to need to brush up on the material to utilize the program correctly. The good news is that if you're willing to put in the work, the program can allow for a great range of the most expert and scrutinize audio engineers.
The visualization tools alone are incredibly intricate and pleasing to utilize once you figure them all out. With some time, Audition can be used professionally without being an uphill battle of poking your way around the program.
But since Audition more or less requires its users to educate themselves on using the application, Audacity is the winner, the application being so effortless to experiment with for first-timers and speedy enough that the busy artists can zip right through their projects.
Just being able to open the program and start recording immediately with your configured settings will be a life-saver for those who don't have time on their side and need to produce their audio in a hurry without a cluttered interface or steep learning curve.
Winner: Audacity
7. Mastering
For audio engineers, mastering is such an essential part of crafting the most professional music possible.
Suppose you're seeking some audio for more than just something to tinker with and want to produce top-notch audio worthy for a movie soundtrack, dialogue track, or background atmosphere. In that case, this element is one you can't do without.
With this in mind, Adobe Audition wins this by default for merely meeting the international broadcast loudness standards. Audition has everything you need to produce music and audio that can not only compete with other artists but can be far more appealing to the ears as well.
To make this process all the more comfortable, Audition additionally comes with several presets to get your mix headed in the right direction to sound stellar.
Audacity does have a few functions that can help with mastering, but you'll need to poke around and tinker far more than you would with Audition.
For this reason, Audition is far superior when it comes to mastering by offering more options for the detailed and presets for those just starting in producing professional pieces.
Winner: Audition
8. Price
| | | |
| --- | --- | --- |
| Product | Regular Price | Discounted Price |
| Adobe Creative Cloud | $52.99/month | Check here |
| Adobe Audition | $20.99/month | Check here |
| Audacity | Free | No Discount |
Audacity has been known for the longest time as open-source audio software to tinker with to your heart's content. And like all open-source software, this means the software is also free to use for purposes both personal and commercial.
Simply download from their website and jump right into recording with a few initial setup options within the browser window.
Adobe Audition is naturally a much more costly option for coming from such an acclaimed developer. Under the current subscription model, Audition runs for $31.49 a month, $20.99 a month with an annual plan, or you can pre-pay the yearly plan at $239.88 a year.
Suppose you find yourself requiring this audio for more visual means in the form of videos and animation. In that case, you can indulge a few more dollars in investing in the entire Adobe creative catalog, priced at $52.99 monthly.
The choice is here is clear as day. Audacity wins out in pricing and for being open source, which will allow for the more scrutinizing of audio developers to tinker with more broadly.
Of course, if you're just seeking a simple means of podcasting with little overhead, Audacity is the choice to make for the more straightforward answer.
Winner: Audacity
9. Support
Adobe's support for their products remains unparalleled for their applications. Users can contact Adobe either through phone or ticket system for any help that requires some assistance.
But it goes even further than that by offering assistance for users who want to use Audition for its full potential. Many different tutorials and projects are available to download from Adobe's website, whether you're a beginner or an experienced audio editor.
Audacity has a substantial level of support for the open-source program. From the website, users can submit questions, report bugs, and ask questions on the forum for whatever help you seek with the application.
However, you may have to rely on the forums more than anything considering that Audacity's help portion is regulated to the FAQ and documentation.
While there's the addition of a Wiki for some bonus resources, this is a bit troubling as it feels like the support is limited for users just starting in the program, easy to learn as it may be.
Still, it can't be overstated how this open-source community is devoted to improving the product by seeking beta testers, catering to developers, and even delving into translations for users of different languages. Also, don't forget the minimal plugins, which provide a more excellent range of effects.
Seeing as how Adobe offers more avenues for help in support than relying on forums and user guides, Auditions wins out when it comes to user support.
Winner: Audition
Final Verdict
Though it's a more expensive application, Audition is the better option for audio production, editing, and mixing.
You get what you pay for as the tools present within Audition are built to deliver some of the highest quality, whether you're trying to craft the cleanest podcast or the crispiest of music scores.
Sure, Audacity is a better choice for the occasional podcaster who needs some simple and straightforward enough for essential recordings. But as far as top-notch audio quality goes, Audition is the clear winner of this competition.
Frequently asked questions
Which application is best suited for podcasting?
Audacity is such a simple program to utilize with a simplified interface and tools that it is best suited for hobbyists who want to start a podcast.
Which application is best suited for recording music?
Audition is the better choice for music production as it has a higher level of control in mixing and editing for the most optimal of quality.
Which application meets international broadcast loudness standards?
Audition has several visualization tools and presets explicitly designed to ensure your audio meets the international broadcast loudness standards and sound as evenly mixed as possible.
What's the benefit of Audacity being an open-source application?
In addition to Audacity being free to developers for customizing the program any way they prefer, open-source also means the program is free to use for both hobbyists and professionals.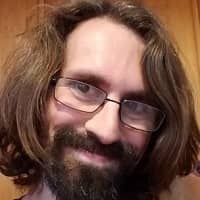 Mark McPherson has been working as a video editor and content writer for over ten years. His background started in animation and video editing before shifting into the realm of web development. He also branched out into content writing for various online publications. Mark is an expert in video editing, content writing, and 2D/3D animation.