(Last updated on January 9th, 2023)
Adobe Bridge and Adobe Lightroom. Which application best suits your photography needs? Which one has better tools? Which application is better for organizing your photos? Find out in this comparison of Adobe's top photography programs?
Adobe Bridge
Adobe Bridge is perhaps best known as the application for organizing your photos more than editing them. As the name implies, Bridge can provide an easy means of managing dense files of photos and images with an easy-to-use interface that integrates with other Adobe programs such as Photoshop and Acrobat.
Since Bridge is already a program meant to be used in conjunction with other applications, it is considered a free app under the Adobe catalog. This free aspect is primarily because it is mostly an organizational tool and relies on other software for making photography edits.
Related: Lightroom vs Lightroom Classic | Which One to Pick? (2023)
Pros
There's no cost as it comes bundled for free with any Adobe application.
The Camera RAW plugin makes basic photo edits quick and easy.
Powerful organizational tools that works well with any Adobe app.
Cons
No tools for HDR imaging.
Takes longer to learn when compared to Lightroom.
Only works on desktop computers.
Adobe Lightroom
Adobe Lightroom has its origins in relating to Photoshop and has since spun off to be a program more focused on photo manipulation than even Photoshop. It's a non-destructive photo editing program designed for making alterations to images without damaging the original.
Lightroom has gone through quite a transformation over the years and can be seen when comparing the modern Lightroom to classic Lightroom. The most notable difference is the sliders, making the program more serviceable for desktop and mobile devices.
Using Lightroom is pretty simple with its refined layout of simple importation and organization of editing tools. Users are guided quite well through the process and can see their changes made in real-time with the push of a slider or alteration of color.
The classic version of Lightroom that remains may confuse some as to why it still exists. It's a denser layout and doesn't feature intuitive sliders, but it can handle such higher-quality projects of HDR images and panoramic views.
Unlike Bridge, Lightroom will cost you a subscription fee but not as much when compared to other Adobe products. $9.99/monthly is the fee you'll pay for either Lightroom with 1TB of cloud storage or Lightroom, Lightroom Classic, and Photoshop with 20GB of storage (1TB can be attained for $19.99/monthly).
Pros
Easy-to-use interface and tools that are perfect for beginners and expert.
Can handle HDR imaging if you use Lightroom Classic.
Streamlined process for importing and exporting photos.
Cons
Expensive program with a monthly subscription cost.
The organizational method is simple but not as ideal for larger projects.
Limitations of the non-destructive environment means you can't make the same edits you might be able to make in Photoshop.
Adobe Bridge vs Lightroom: What Are the Differences?
Comparing Bridge to Lightroom is a bit difficult in that they both seem to serve different purposes and have external requirements for each. The most common ground they have is in how they present photographs and how they are organized.
Lightroom offers a relatively simple means of importing images into the application. It's as simple as dragging and dropping the photos into the program, instantly creating a thumbnail gallery that can be accessed at any time via the bottom toolbar.
While this aspect is ideal for those who need to make some edits quickly without all the hassles of setting up albums, it's not as strong when handling massive amounts of files. Since you can't create an external album, you're forced to constantly export and import images.
Lightroom also isn't a very adept program when it comes to handling metadata. Once your image is inside Lightroom, you can add and alter metadata. Any metadata or tags you want to be saved outside the program, however, are not as recognized, and you'll need to rely on another app.
As far as managing your photos, Bridge is the stand-out Adobe app considering the program was built explicitly for this purpose. The application can handle all your field photos by such specs as date, format, size, and more.
One exciting aspect is that Bridge acts as more than just a photo organizer but a general file organizational tool. It's not just photos that the program can recognize, but file types such as HTML, AI, INDD, DOC, and multiple other files can be seen and organized.
This makes Bridge a multi-purpose app that works well for any industry. If you're sorting through website files you're developing in Dreamweaver, Bridge can keep all your HTML files together. If you're working on a series of vector artwork in Illustrator, you can have a handy gallery view via Bridge. This makes Bridge not only handy but an essential tool for major projects.
The best part of Bridge is that it doesn't require you to bring your files into the program. Bridge operates by recognizing your various folders and files, synchronizing everything so that you can not only access everything you need for your projects but be aware of their folder locations as well.
I found that Bridge works well as a workaround for Adobe programs that don't have a robust organizational method. Photoshop doesn't offer anything more than tabs for organizing photos so Bridge is pretty much a mandatory option for bigger projects in that app. It's a decent replacement for Lightroom's album settings, even if there's some extra steps to go through.
Here's a breakdown of the pricing options available:
| | | | |
| --- | --- | --- | --- |
| Adobe Bridge | Adobe Lightroom | Adobe Photography Plan with 20GB Storage | Adobe Photography Plan with 1TB Storage |
| Free | $9.99/monthly | $9.99/monthly | $19.99/monthly |
Tools
Of course, the most significant disadvantage of Bridge is perhaps the most obvious: It's not as adept at editing photos. The program has improved over the years even to perform any edits at all, but it still relies on outside help.
The essential editing tools come under the umbrella of the standard Adobe plugin known as Camera RAW, present in Photoshop. Camera RAW can almost be considered Lightroom light, thinking it performs most basic RAW edits with similar sliders.
This inclusion of Camera RAW may make Bridge seem on-par with Lightroom in its essential editing tools, but it still lacks in a few extra features. When you compare Bridge to Lightroom Classic, in particular, it's not as ideal for focusing on HDR images.
For being a file organizer more than a photo editor, Bridge is exclusive to desktop users only. There is no mobile version of the program, unlike Lightroom, which has a seamless interface for desktop and mobile.
Another positive for Lightroom is that the community is far more significant, considering how the program can be used for photo editing. Adobe's forums are teeming with artists and developers who constantly share their Lightroom tips, tricks, tutorials, and plugins.
Speaking of plugins, Lightroom is quite remarkable in the number of add-ons that have simplified the process. Worth noting is the exportation plugins that can streamline your publication by sending photos directly to the printer of your choice or your WordPress website gallery.
This aspect makes Lightroom ideal for photographers who are under a time crunch and need to get their work posted as quickly as possible. Uploading and styling photos in WordPress does take some time. Having this feature is going to be a major time-saving feature for those who don't want to deal with switching between Lightroom, File Explorer, and WordPress in a browser.
Though Lightroom's means of recognizing external information is quite concerning, the internal organizational software works quite well. Nowhere is this aspect more remarkable than in the applications of face recognition.
Lightroom has the functionality to recognize faces and organize them accordingly within the application. So if you know you're working with a lot of headshots and want them sorted quickly for edits, Lightroom's automation can help out quite a bit in this department.
You can also organize your photos more specifically with keywords when you require an easier means of sorting. Up to nine tags can be used in assorting your images, making darting between different types of photos a relative breeze.
Lastly, Lightroom's tools for photo editing are some of the best out there. Aspects of color, brightness, contrast, and levels can be altered in mere seconds with lightning-fast results. The sliders are all neatly presented as well, so you're not frantically searching through various tool windows to find what you need.
The non-slider tools are also quite simple to use. If you want only to edit the look of a particular area, you can focus on that area with some brushstrokes to highlight and then back to sliders for altercations. You can even add gradient-specific fall-off for specific effects to create a better flow between contrasting elements.
| | | |
| --- | --- | --- |
| | Adobe Bridge | Adobe Lightroom |
| HDR Imaging | No | Yes |
| Mobile Version | No | Yes |
| Best Suited For | Very Basic Photography Edits | Professional Photography Edits |
| Pricing | Free | $9.99/monthly |
Final Verdict
So which application is the best one for your photography? Is it Adobe Bridge with its sophisticated means of keeping local files organized or Adobe Lightroom with its robust editing tools and smart organization settings? Well, all of this depends on just what photography projects you find yourself engaged in the most.
Adobe Bridge is very beneficial for those who just need to make quick and straightforward edits while keeping their files nice and organized. If you're decently handy with your computer's file explorer, Bridge is careful enough to recognize the various folders and display them correctly.
Utilizing Bridge through Photoshop or Camera RAW can be beneficial for different projects. Photoshop should be used for rasterized projects where you know you'll be painting over the image. Camera RAW should be used for more non-destructive edits akin to Lightroom.
Photographers who need a bit more power, as well as a more versatile arrangement, should stick with Lightroom and Lightroom Classic. The range of power within the tools of sliders and brushes can't be overstated, nor can the relatively speedy workflow of the easy-on-the-eyes interface.
For the photographers on the go, Lightroom is also usable on mobile devices and comes with cloud storage. This component makes it easy to edit on the go and then quickly transition from a tablet to a desktop, leaving less time for you to hurry back and forth transferring files.
If you need to do heavy-duty work involving HDR images or panoramic scans, the Adobe Photography Plan with Lightroom Classic is the obvious choice. If you need your photos rushed off to the printers or a website in a hurry, the modern Lightroom is proficient in this area with accompanying plugins.
The unique aspect of this comparison is that choosing between the two isn't a tough choice, considering the ease of access. Bridge comes free with Adobe's creative products, and Lightroom costs as low as $9.99/monthly.
If you're strapped for cash, stick with Bridge since it costs nothing. But if you're already paying for either Lightroom itself or the Photography Plan, you've still got access to Bridge should you need its sturdy organizational settings. Focus on your workflow, and you'll know which application will suit your needs best.
Frequently Asked Questions (FAQs)
What is Adobe Bridge used for?
The primary focus for Adobe Bridge is that it essentially acts as a file manager for all your creative items that can be better managed by using other Adobe programs. The application is also capable of some minor photo edits with the aid of free add-ons though you'll most likely want to use other Adobe programs for such tasks.
Is Adobe Bridge still free?
Adobe Bridge is still offered by Adobe as a free program considering its functionality. Acting as a file manager and sometimes used for photo editing, the application is considered an add-on for other programs and thus comes bundled with every Adobe subscription plan at no extra cost.
Is Lightroom free?
The mobile version of Lightroom is free to use on tablets for very basic functions of organizing and sharing your many photos. However, if you want to use Lightroom for editing your photos, you'll need to purchase a subscription fee to use the application at its full potential.
Which is better Photoshop or Lightroom?
Lightroom is considered a spin-off of Photoshop for replication of much of the same interface and functions but also for focusing specifically on photo editing. Considering that Lightroom doesn't make you frantically search for all the tool specifically for editing photos, Lightroom is better than Photoshop for photographers.
How much does Lightroom cost?
Lightroom costs a monthly subscription fee to use from the Adobe Creative Cloud. The cost is $9.99 a month. You can also purchase the Photography Plan for $9.99/monthly which includes Lightroom, Lightroom Classic, and Photoshop.
Is Lightroom worth it for beginners?
Lightroom has been designed to be as intuitive as possible for making photography edits. You won't have to search around for all the tools for making essential edits or be bothered with trying to sort through your folders to bring all your photos into the program. This ease of use makes it an easy program to recommend for beginners.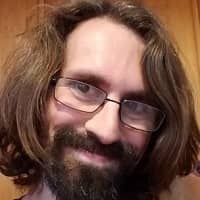 Mark McPherson has been working as a video editor and content writer for over ten years. His background started in animation and video editing before shifting into the realm of web development. He also branched out into content writing for various online publications. Mark is an expert in video editing, content writing, and 2D/3D animation.