(Last updated on March 2nd, 2021)
See this in-depth Adobe InDesign 2021 review to see whether this program is right for you or not.
Among Adobe's legacy of industry-standard applications, InDesign has stood the test of time as their product for all things print and publishing. Acting as the successor to Adobe's PageMaker application, the software came about in 1999 under Shuksan and K2's codenames.
It would not only become the first Mac OS X-native desktop publishing software but rise in the ranks of Adobe's catalog to be seen as essential as Photoshop, Illustrator, and Acrobat, often coming packaged among these applications.
InDesign is primarily used for desktop publishing and typesetting for all sorts of projects. Such projects can include posters, magazines, newspapers, presentations, and books either in print or digital formats. These aspects make InDesign ideal for both graphic designers and production artists.
Given that the software works in print and digital artwork, the program supports several different output formats and input coding. Output publishing can be customized for any print or electronic device, including creating content serviceable for mobile devices.
InDesign doesn't have a tremendous amount of competition in this area, considering it's up against the limitations of Microsoft Word for crafting books and Adobe XD for website mock-ups.
It's a multi-faceted application when taking all the output possible with such software. That being said, it's worth taking a look at how capable it is in all areas.
Pros and Cons of InDesign
Pros
Versatile projects: InDesign is capable of producing books, eBooks, brochures, resumes, contracts, website designs, and so much more.
Professional features: There are many automation functions within InDesign that can speed up your project.
Plenty of support: Adobe's support is equipped to handle both technical questions and learning the program through tutorials.
Cons
Heavy memory drain for more complex projects: Being a vector program, InDesign creates a lot of date with graphic creations which can be taxing on a computer.
Layers can grow confusing with overlapping objects: InDesign's layering of objects can grow complicated the more that's mounted.
Subscription pricing model: The application will cost a monthly subscription fee that can add up over time.
Short Verdict
InDesign has some of the most robust tools for publishing that it's well worth the price for hobbyists and professionals alike. It is capable of just about any digital or print project, spanning the creation of a contract for business or an eBook for ambitious authors. Few programs out there are capable of such versatility.
Get a Special Discount On Our Top Picks!
---
BEST OVERALL PICK FOR PROFESSIONALS
---

Adobe Creative Cloud
Get all 20+ creative apps and services for photography, design, video, UX and more.
at adobe.com
---
BEST FOR VECTOR EDITING & ILLUSTRATION
---
Adobe Illustrator
The best vector graphics and illustration software used by millions of creators & artists.
at adobe.com
---
BEST FOR LAYOUT AND DESIGN FOR DIGITAL MEDIA
---
Adobe InDesign
Adobe InDesign is the leading layout and page design software for print and digital media.
at adobe.com
---
Features
What differentiates InDesign from designing within other programs is the ability to add interactive elements. These features have come about as the realm of publishing has shifted further online.
With the technological shift in mind, publishing online has become necessary, ranging from eBooks to online magazines.
InDesign can often be used for creating PDFs for brochures, user manuals, and more. When developing PDFs, it can be beneficial to give them hyperlinks and forms to speed along wherever you're directing your customers. InDesign offers all of these functions to make your PDFs far more than just a printable document.
Where the interactive features are perhaps more elaborate is for generating website designs. For those who are not adept at HTML coding, InDesign can make it easy to mock-up precisely what you're looking for in developing a website, allowing for links, forms, and responsiveness.
This can also be of better benefit for the developer you're handing these designs off to, taking a lot of guesswork out of where the links will go and how multimedia will be placed in the form of video and audio.
InDesign still works for its more original purposes of publishing documents for print. Many of the features for establishing columns and tailoring type can always be of great use to those sending materials off to the printers.
But with the advent of eBooks being a more economical option in the digital age, it's comforting to know that InDesign can handle both formats.
In addition to having less overhead, publishing online also has the benefit of speed. The Publish Online feature makes it easy enough to speed your design straight to an online environment. With merely a few clicks, you can quickly push your finished PDF or other published formats onto the Adobe server and get a link out to whoever needs it relatively quickly.
One of the new features is the improved review process that makes it easier to make edits within a team environment. This can be handy for making text edits with such functions as highlight text, insert text, and strikethrough text for noting what needs to be changed.
There are also processes for detecting and recovering damaged files in terms of document management, should you find yourself in a tough spot with your computer.
Thanks to the aid of Adobe Sensei, InDesign now has better capabilities for wrapping text around objects. This function previously required alpha channels or Photoshop paths to accomplish. But now, the advent of intelligent subject detection has made the crucial yet sometimes tricky task of text wrapping less of a strain.
InDesign used to be seen primarily as the program for posters and magazine design. With these new features, it has become capable of so much more. These features combine to make InDesign quite the competent program for everything from flyers to website mock-ups.
Interface
InDesign has continued to make remarkable improvements over time that reflect the current workspaces of Adobe application. This familiar formula includes the dark gray theme, toolboxes on the left, tool options on top, and various adjustments on the right.
Naturally, the entire workspace can be altered to whatever layout you favor most in your line of work.
Since InDesign can publish so many different kinds of projects, plenty of other canvases are available. If you're simply trying to whip up some copy edits, there's a simplified layout for that kind of work. If you're trying to style pages for a magazine or book, more accommodating workspaces are present for these needs as well.
Each workspace will bring with it different options that will be out in the open. The Book workspace, for example, takes note of how often you'll be using global styles and places those features on the right.
The Digital Publishing workspace is aware that you'll be making a more interactive layout and makes room for the crucial interactive functions such as forms and hyperlinks.
Another aspect that adheres to the Adobe method of application design is how similar it resembles Illustrator's layout. Echoing the vector-style tools and graphic layouts, anybody who has used Illustrator shouldn't find making the transition into this publishing program all that difficult. This is especially true for the organization of layers and the tools in place.
But with the pros of mimicking Illustrator also come the cons. One aspect to keep in mind is what part of your design you're seeking to tweak and move.
It can be easy to mistake a particular image from an image container, so it's essential to keep track of what's selected on your canvas. This can prove to be a challenge for the denser projects.
Another essential aspect to take note of is the method of measurement. InDesign measures not by inches and centimeters but by pixels and picas instead. Working in these units can be a hassle, and you have the option to customize how these measurements appear as well but, for uniformity, it's probably best to stick these units.
What makes the interface most pleasing is that it allows for a lot of breathing in the canvas. Given that many projects will find you dealing with multiple pages, and you may need to see many of them side-by-side, this aspect is crucial.
With everything neatly presented in different workspaces and familiar locations, the interface for InDesign is presented in a manner that is intricate yet not overly complicated to learn.
Tools
The tools within InDesign are pretty vast in terms of what the program is capable of publishing. Capable of projects for both digital and print, many of the tools have been built to cater to all sorts of projects. The tools have also grown more powerful with each version.
Given the familiar structure of books, InDesign has automated much of the essential elements required for print publications. Such necessities as the table of contents and page numbering are now better automated in their tools to make these book elements easier to add but dynamic enough to generate appropriately.
They're far more comfortable to utilize than the similar tools of Microsoft Word. Yes, you can even import your Word documents into InDesign to make publishing much more manageable.
InDesign doesn't have any tools to allow for photo-editing on the graphic side of things, meaning you'll have to seek another program if your photographs need some work. However, if you're seeking to make some vector graphics, there are a handful of useful tools for making this possible.
Be warned, however, that InDesign's vector tools are pretty necessary, capable of shapes, transparencies, gradients, and 3D effects.
In terms of editing copy, there's more than just the 500+ fonts via Adobe Typekit. All the familiar text tools are present, including spacing, lettering, and kerning. There are also formatting styles that can make it easy to duplicate long strands of paragraphs.
That being said, there are a few limitations with text formatting. While it is possible to create editable tables, charts and graphs are not inherent to the program. You'll have to seek to download additional features to develop such formatting.
As far as publishing is concerned, these options extend to various local and online exportation formats. If you're more comfortable transferring files about your local server environment, you can simply save them locally on your drive.
Suppose you're seeking to get your project out in a hurry to a cloud service or on social media (for example, a poster you need to promote something promptly). In that case, there are options available to do just that without much of the middle-man work in getting your design online.
Workflow
From the moment you start the program, InDesign can point you in the right direction for any project. You can select from the initial choices of a flyer, website, mobile, and legal, among other designs. These choices will create the right canvas size for each project and reorient the interface to cater to the needs of each format.
For example, legal will create the proper layout for creating either a PDF, book, or magazine layout. You'll be given a sidebar to keep track of the pages and master pages (for duplicating styles) with this choice. Adding in additional pages is easily achieved by using the sidebar, automatically generating a joining page in the correct orientation.
Website and Mobile templates will deliver on the options you'll need for crafting mock-ups with only the essentials. This includes the proper grid layouts for the different interfaces but also the interactive features such as hyperlinks.
Worth noting is that all hyperlinks are kept organized within their library, so you won't have to go hunting through your design to figure out which link goes where.
Speaking of which, keeping things organized is a bit of a mixed bag. Certain areas of pages and links have their libraries to keep things in order, but regions of layered images and text can often become clouded.
Clicking your way through more complicated designs can often be a challenge with the overlap. You may have to keep mental notes about placements.
The good news is that getting through the tricky process of layer organization will lead to the less stressful area of publishing your work. Divided into general and advanced regions, it's easy enough to publish a new or existing document in the form of either a single page or a multi-page spread. Online publishing is also relatively easy once you've sorted out all the connections.
Ease of Use
There's a lot of ground that InDesign covers as a publication platform that could be tough trying to find your way around. Thankfully, the application has a slew of different templates to get your project headed in the right direction.
As a familiar aspect of most Adobe programs, InDesign can integrate quite well with similar programs. Assets created in Photoshop, XD, Premiere Pro, or Illustrator can be brought into the application with relative ease.
So whether you're thinking of incorporating some detailed vector artwork for a PDF or a video for a website design, there's less stress in adding in these items when working in tandem with other Adobe products.
Also, making the application more comfortable to use is the aid of Adobe's integration inspiration add-ons. Adobe Fonts will provide you with a massive array of different font types for the most compelling designs. In contrast, Adobe Stock (priced extra) provides you with plenty of stock photos to use as either placeholder content or as a final product.
These convenient options prevent users from spending extra time searching around online for just the right photo or font and, perhaps more importantly, how to implement them into InDesign.
Though it's already been brought up in numerous areas of this review, it can't be overstated how the online publication aspect makes InDesign such a breeze to use. The chances are that those using the application for business purposes will be using it to generate PDFs and perhaps even in a hurry for a binding contract.
InDesign is capable of getting your PDF project up on the cloud with a downloadable link quickly, so you're not scrambling with Dropboxes and FTPs (or just figuring them out to get your PDF sent off to the right people).
One more aspect that should be mentioned is that InDesign is a powerful program but only as powerful as the machine wielding the application. As with all vector art programs, the more considerable the number of illustrations, the heavier the data will be written.
Build your projects with a certain amount of caution that the more elaborate magazine and web designs will slow-down machines without an extra boost of RAM.
Plugins
Through Adobe Exchange, several useful plugins from different developers are available for additional functionality.
Some of these plugins are used for adding in some lacking design desires. This includes a QR code and barcode generator, useful for those designing product art or advertising an application that can be easily downloaded.
Some plugins are adept at better organizing and showcasing your work. Arranger is a pretty self-explanatory plugin that allows for better organization of your objects without managing their placements without going through the extra headache. You can also test different kinds of colors and textures with the ever-useful Neenah Swatch Pro plugin.
And there is absolutely no shortage of integration plugins for external applications. These plugins span everything from the CMS of Asana to Getty Images and Shutterstock's stock photo services.
It should be noted that there's a lot of crossover with these plugins where you can use them in several Adobe programs, including Photoshop and Illustrator.
Pricing
| | | |
| --- | --- | --- |
| Product | Regular Price | Discounted Price |
| Adobe Creative Cloud | $52.99/month | Check here |
| Adobe InDesign | $20.99/month | Check here |
InDesign's pricing follows the familiar subscription model of nearly all Adobe products. The application can be purchased on its own for a monthly subscription price of $20.99 under an annual plan ($31.49/monthly if you decide to go month-to-month). You can also just pay on a yearly basis of $239.88 a year.
The other option to consider is Adobe's complete creative suite priced at $52.99/monthly. This package includes everything within the Adobe catalog.
It's ideal if you ever find yourself needing to hop into Photoshop for some graphic edits or Illustrator if you need some vector artwork. Additional pricing tiers are available for educational purposes and businesses.
It's essential to keep in mind just how much graphic work you anticipate for your publishing projects. If you expect you'll need to make some custom tweaks to photos or artwork that'll be added in, it may be wise to invest in the complete package to have the likes of Photoshop and Illustrator at your disposal.
Otherwise, you may have to seek the assistance of another graphics program to aid in the publishing process.
Support
Adobe's support behind InDesign remains relatively robust for being such a legacy application. Adobe can field all technical questions through either a ticket system or by calling their helpline.
Additional help can be sought either through an extensive manual complete with an FAQ or a forum of like-minded techs and designers.
Adobe also offers plenty of tutorials to either learn the basics or brush up on some new techniques. But if you have a more specific area where you'd like some more assistance or opinions, Adobe also has some popular subforums for InDesign. Such areas for these forums include scripting, SDK, and EPUB.
Naturally, since InDesign has been around for quite some time, there are numerous external resources for seeking out more details and alternatives for learning more of the program's ins and outs. You can find plenty of paid walkthroughs and tutorials through such websites as CreativeLive and Lynda.
There also plenty of print books available as more complete resources, with such publications as Adobe InDesign CC Classroom in a Book by Kelly Kordes Anton & John Cruise and Real World Adobe InDesign CC by Olav Martin Kvern, David Blatner & Bob Bringhurst.
Final Verdict
InDesign has such a wide range of publishing capabilities; its versatile nature far outweighs its handful of flaws. However, the vector art aspect still slows down machines that don't have the muscle to churn out details. Organizing your layers can also take some getting used to as it remains a familiar problem over the years.
Still, the depth of how much InDesign is capable of in the areas of books, magazines, websites, brochures, resumes, and so much more makes it an infinitely useful application.
Even with the subscription pricing being a little steep compared to the one-time-fee competitors, this program remains not only an industry-standard but a lifesaver for those working on deadlines of either composing PDFs for clients or prepping a book for printing.
Frequently asked questions
Is InDesign free?
InDesign has a free trial period to use the program but requires a monthly subscription license to operate.
How much does it cost to buy InDesign?
InDesign can be purchased for a monthly subscription fee of $20.99/monthly.
What is InDesign used for?
InDesign can be used for creating magazines, books, eBooks, posters, and presentations.
Can I teach myself InDesign?
There are plenty of free resources offered by both Adobe and external websites that can help learn how to use InDesign without the need for paid training.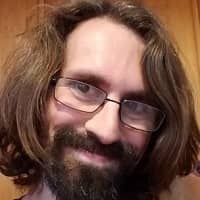 Mark McPherson has been working as a video editor and content writer for over ten years. His background started in animation and video editing before shifting into the realm of web development. He also branched out into content writing for various online publications. Mark is an expert in video editing, content writing, and 2D/3D animation.