(Last updated on March 2nd, 2021)
Read this ultimate Adobe Lightroom review to find out if this software works best for your needs.
While Photoshop remains one of Adobe's most all-encompassing graphic design programs, Lightroom has emerged as the program more preferable for those who want to make simple photo edits without all the graphical bells and whistles.
It's an application for non-destructive editing, meaning it won't override current photos and save them out as new images with edits made. Over the years, it has grown as less of a Photoshop spin-off and more a photo editing program all its own.
The program had initially been launched in 2006 as Photoshop Lightroom for an early beta release and would eventually ship in 2007 after user feedback.
Many improvements came over the years in the form of localized corrections (for editing specific areas of photos), flexible printing options, watermarks, tethered shooting for particular camera models, and much more. It has also expanded its reach in platforms, operating on Windows and Mac environments and Apple TV devices.
By 2017, Photoshop Lightroom had changed to just Lightroom (or Lightroom CC as it was known at the time) and was now usable on mobile devices. This move, however, split Lightroom into two different versions.
The most modern Lightroom version is operated on desktop and mobile with cloud support. Simultaneously, Lightroom Classic was desktop only, with a few features still missing from the more modern Lightroom application.
Lightroom is unique for existing as two different entities, unlike other Adobe products. Sure, Photoshop and Premiere both have their Elements versions, but those are more or less stripped-down versions of the professional software.
Lightroom Classic provides extra power and functionality that can only be attained on desktop environments, while Lightroom (CC) works well for those on the go and needs cloud storage.
Pros and Cons
Pros
Easy-to-use interface: The interface is not only clean but refined enough to be a breeze for most users to find their way through.
Tool sliders: Sliders make it easier to make visual tweaks on both desktop and mobile.
Cloud storage: Lightroom comes with cloud storage that is incredibly handy for those working on the go or need extra computer space.
Mobile & desktop synchronization: Lightroom can work on both mobile and desktop environments with cloud storage to keep everything together.
Cons
Some lacking features: Lightroom has yet to fully catch up with Lightroom Classic in a few areas.
Differences between Lightroom and Lightroom Classic: Lightroom Classic is still required for more advanced projects of HDR and panoramic photographs.
Limited tweaks in a non-destructive environment: Non-destructive photo editing has its limitations in terms of what can be placed on top of a photo.
Short Verdict
Lightroom is best suited for professional photographers who require quick and detailed photo tweaks but is also intuitive enough for first-timers to use. The easy-to-read catalog function and simplicity of the slider tools make it an ideal application for any skillset. This makes the learning curve quite low.
Get a Special Discount On Our Top Picks!
---
BEST OVERALL PICK FOR PROFESSIONALS
---

Adobe Creative Cloud
Get all 20+ creative apps and services for photography, design, video, UX and more.
at adobe.com
---
BEST FOR PROFESSIONAL PHOTOGRAPHERS
---
Adobe Lightroom
Lightroom offers top-quality photo editing tools from your computer, tablet or phone.
BEST FOR GRAPHIC DESIGN & IMAGE EDITING
---
Adobe Photoshop
The world's most powerful image editing and graphic design software.
Features
The latest features of Lightroom are rather impressive. Watermarking is a convenient feature that can automatically place a watermark on all rendered out photos, an absolute must for anybody who wants to post their photos online and sell them without worrying about others only taking copying your image files.
The local hue adjustments feature better allows users to target specific areas of their photos where they want to tweak colors.
An improved feature is custom raw import settings, giving users more control over how their final product will look. More options are now present for the quality at which you want your render. This is useful for those who want to differentiate between photos that'll be compressed for online display or given the highest amount of detail for printing purposes.
Despite all these improvements, Lightroom still has a long way to go in the few areas of lacking features. For example, local printing still isn't as strong, and camera tethering, such a crucial aspect, still needs some work.
Although plugins exist for the program, the latest version of Lightroom could use some extra support in this area, considering how small it seems compared to Lightroom Classic.
Speaking of Lightroom Classic, one aspect that is the most concerning is the switching you may have to make between Lightroom and Lightroom Classic. Lightroom Classic, an older version of the application that only works on desktop environments, benefits a few features for higher-quality production.
The likes of HDR imaging and panoramic displays are a function that is unique to Classic yet lacking in the modern version of Lightroom.
This is just one of the few reasons Lightroom Classic remains solid today, armed with a handful of additional functionality that the mobile-friendly version of the application has yet to adopt. Lightroom may one day make Lightroom Classic obsolete, but that day has yet to come.
Interface
Lightroom has expanded in recent years to be usable on mobile devices. The application has been highly simplified for users either using their finger or a mouse.
This means that much of the hassle in setting up the editing environment has been removed, thanks to a more organized layout. It also means sliders for much of the tools, making it easier to test out which styles work best for your photos.
Photographs are organized in a storyboard-like catalog, displayed quite prominently at the bottom of the interface. Tools are accessed on a sidebar where everything from contrast tweaks to color altering is present and neatly contained.
Smart preview windows are also current with a large enough space to get the full effect of what your finished photo will look like with tweaks made.
To see just how far the software has come in its interface, you need only look at Lightroom Classic. The continuously updated program still carries a busy look for having so many of the tools out in the open rather than hiding them behind sidebars and tabs.
It's an environment that one can get comfortable using with enough practice, but it certainly takes more instruction to use than the modern Lightroom application.
One area where both Lightroom and Lightroom Classic match is in the interface's general tone and flow. Both are presented in a dark theme, which is exceptionally easy on the eyes if you know you will be going through hundreds of different photos.
They also have somewhat similar window placement so that those jumping from Lightroom to Lightroom Classic won't be too in the dark when they decide to leap the desktop software.
The benefit of the clean design within Lightroom is the clutter-free environment that makes it feel so open and easy to learn.
Naturally, those who enjoy a bit more of their tools out in the open can choose to customize the interface preferences to their liking. So if you want the adjustment panel right out in the open the moment the application is opened, that can be done.
Overall, Lightroom has made many strides with its interface, and the latest version is surprisingly slicker. It has done away with extra panels of the past and has been oriented for a more expansive canvas than previous iterations.
With the tabs reduced now to Home, My Photos, and Sharing, Lightroom's interface has been chiseled down to not only look applicable for first-time users but run smoothly as well.
Ease of Use
Lightroom functions pretty well for its compartmentalization of features. As with most of Adobe's library, initially starting up the program will provide you with a guided tour of how to both set up your catalog and find the tools you need.
Thankfully, these steps are not entirely required, given that the interface is easy enough to poke around, and the tour can be turned off at any stage.
The most significant benefit of using Lightroom is its methods of organization and zipping about between devices. Cloud storage means that you don't have to worry about shuffling image files as well as devices as well, as Lightroom works on both desktop and mobile.
This avoids the hassle of trying to keep everything together locally when it's all maintained within a cloud environment and applications that sync towards it.
The layout has been simplified to such a degree that you'll only have to go between two different tabs. My Photos is where you'll be making all the critical changes to your photographs with all the altercation tools present within this area.
When you're finished, simply click over to the Sharing tab to begin the process of rendering out your photos.
Using the photo editing tools within Lightroom is a far easier endeavor than Lightroom Classic, where everything from hues to contrast can be tweaked via sliders. This slider format is better suited for the mobile environment and appears quite inviting for first-timers who want to experiment with the application.
The sliders also generate real-time previews so you can see just how well your photos can look if you push the brightness this way or the shadows that way.
The updated version of Lightroom has been better built for more ease in experimentation and to get your photos where they need to be fast. It's welcoming for beginners and highly customizable for experts who know exactly what they want and want it as speedily as possible.
Workflow
Lightroom proceeds relatively smoothly for the workflow processes. Those just jumping into the program won't find themselves fumbling with a user manual trying to find their way around the application.
With the layout organizational tabs of My Photos and Sharings, the workflow has been simplified to such a degree that you need only switch between interfaces of editing your photos and rendering them out for publishing. No peskier in-betweens of sorting through catalogs as the album photos are always present at the bottom of the screen.
In terms of organizing your photos, Lightroom makes excellent use of AI to better sort through your images. This function allows you to manage better your images based on camera models, keywords, and locations. If you're using Lightroom Classic, this categorization method also extends to the lens, F-stop, focal length, or ISO.
Another useful function that aids in the workflow process is the Versions option, allowing users to keep multiple versions of different edits they make to compare and contrast. Like other programs, however, Version edits will not qualify for further improvements once they've been saved.
That being said, you can continue from those settings to save multiple versions for review; simply create a new one when going forward.
Plugins
Though Lightroom has made many improvements for being in the industry for over a decade, it could still use some extra help. Whether it's within the realm of automating render processes or additional features, the plugins available for Lightroom are quite essential. In many cases, they're also huge time-savers.
When it comes to publishing your finished photos, a host of plugins are present to streamline your work and get your photos where they need to go fast.
By design, Lightroom will save the images you've edited onto the cloud. But suppose you don't want to go through the hassle of pulling them down from the cloud and want them published as soon as possible.
Picture this: You're editing photos for a website's gallery and need them posted in a hurry. If your website is in WordPress, you can use a plugin to send your pictures into a generated gallery upon rendering directly. If you're seeking to push your photos for print at such a place as the Costco Photo Center, there's a plugin that'll get them ready to process pronto.
However, it should be noted that this is yet another area where Lightroom Classic has more support than the modern version of Lightroom. Missing integrations include that of Flickr and SmugMug online galleries, as well as the ability to email a finished photograph.
This is another reason why Lightroom Classic is more crucial for the complete photography tools and why using Lightroom on mobile still doesn't feel quite whole.
Pricing
| | | |
| --- | --- | --- |
| Product | Regular Price | Discounted Price |
| Adobe Creative Cloud | $52.99/month | Check here |
| Adobe Lightroom | $9.99/month | Check here |
Adobe has priced Lightroom at a few different tiers that accommodate different versions and cloud storage. Under the most basic plan, $9.99/monthly will get you the most modern Lightroom version for desktop and mobile with 1TB of cloud storage.
The next tier up is the Photography Plan, and this is better built for those who desire fuller control over their photos. The Photography plan includes Lightroom (desktop/mobile), Lightroom Classic (desktop only), and Photoshop. You get all of this for $9.99/monthly.
That may seem like a better deal than the basic plan of Lightroom, but the catch is that it only comes with 20GB of cloud storage. Those seeking 1TB of storage will have to pay $19.99/monthly for that same range of storage.
Thankfully, this isn't too steep a climb for those desiring the complete photo editing suite for their photography needs.
The Photography Plan is especially beneficial when considering that the complete Adobe Creative Suite runs $52.99/monthly. If you're just editing photos, chances are you won't need to spend the extra money for the likes of InDesign or Audition (unless you plan on dabbling in different creative fields).
The critical thing to keep in mind is that Lightroom Classic can only be purchased under the Photography Plan. So you may just end up needing this plan should you decide to become invested in the likes of HDR imaging or panoramic displays (both functions that exist in Classic exclusively).
With all of these tiers considered, the basic Lightroom plan is best suited for those who need photo tweaks quickly for either hobby or work, while the Photography Plan will give more control with Lightroom Classic's functions.
It should be noted that Lightroom, on either tier, is a bit of an expensive investment when compared to other photo editing applications. This includes PaintShop Pro ($79) and Skylum Luminar ($69), which only charge a one-time fee.
While the price is a bit steep when considering how much you'll spend a year, keep in mind that Lightroom also offers a bit more under their Photography Plan. Having both a raster editor like Photoshop and a non-destructive editor like Lightroom gives a bit more control over your photos than most editors.
Cloud storage is also a huge factor to keep in mind for the more work-heavy photographers seeking an application for their needs.
Support
Having grown up as more than just an off-shoot of Photoshop, Adobe has placed about as much support behind Lightroom as they have behind all their industry-standard applications.
Help can be found on Adobe's website in either the form of a ticket service for technical issues and a phone line if you feel you need to discuss the matter with a person better. User manuals and guides can also be found on the website as well.
But if your issues are not technical and more creative, Adobe has a forum of Lightroom enthusiasts and professionals that can either inspire or inform. There are also plenty of tutorials present to give users an idea of just what Lightroom is fully capable of instead of just clicking around until they find a solution.
Of course, there are plenty more Lightroom tutorials and forums outside of Adobe if you're willing to poke around various websites and video services.
Final Verdict
Lightroom is a highly versatile and smooth-running program considering the pleasing interface and simplified workflow. It still lacks a few professional-essential components, but Lightroom Classic fills in much of the blank spots of the current version of Lightroom.
The application still has a long way to go in that it must be split between desktop and mobile to feel like a complete program, where you need to rely on Lightroom for mobile support and Lightroom Classic for more high-quality features.
There's still a lot of functionality that Lightroom could use in the realm of recognizing printers and cameras. Given more time and development, however, Lightroom has the potential to become one of the essential photography applications.
It's already one of the speediest in terms of its integrations and layout, leaving only a few additional features to make it more complete rather than a split photo-editor sending you bouncing around from app to app.
Lightroom is well suited for hobbyists looking to experiment and professionals seeking some necessary photo edits in a hurry with automation.
It's more likely to be recommended for those just starting in the field as the application on its own provides enough resources for the essential edits. Professionals may need to tinker with the program just a bit to suit their needs better.
Frequently asked questions
Is Adobe Lightroom free?
Adobe Lightroom is free for mobile devices but with limited features and no cloud access available under a paid subscription for the application.
Which is better Photoshop or Lightroom?
Lightroom is a far better option than Photoshop when it comes specifically to editing your photographs.
How much is Adobe Lightroom?
Lightroom can cost as low as $9.99 a month for the basic package or $19.99 a month for the complete package of Lightroom and Lightroom with classic with 1TB of cloud storage.
Is Adobe Lightroom worth it?
Adobe Lightroom is undoubtedly worth the price, considering the ease of organizing photos and how much cloud space is provided.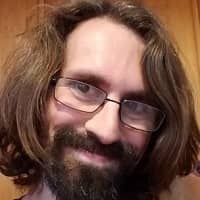 Mark McPherson has been working as a video editor and content writer for over ten years. His background started in animation and video editing before shifting into the realm of web development. He also branched out into content writing for various online publications. Mark is an expert in video editing, content writing, and 2D/3D animation.