(Last updated on August 9th, 2021)
Adobe Premiere Pro or Sony Vegas Pro? Which software should you pick and why?
We've researched these programs extensively. See this in-depth Premiere Pro vs. Vegas Pro comparison to see which program is right for you.
Adobe Premiere was first launched in 1991 and has become Adobe's top timeline-based video editing software. The program has been intuitive and heavy-duty enough to be utilized in big productions ranging from CNN broadcasts to feature films such as Deadpool, Gone Girl, and Terminator: Dark Fate.
The application has since been named Adobe Premiere Pro to differentiate from the stripped-down and novice-friendly Adobe Premiere Elements.
Vegas Pro started life as an audio editing application but then evolved into being a program for editing audio and video. Launching in 1999, Vegas has grown to be more inclusive of visual effects and numerous post-production editing tools.
The application has also been under many authors, including Sonic Foundry (1999–2003), Sony Creative Software (2003–2016), and MAGIX Software (2016–present).
Comparison At a Glance
1. Interface
Winner: Adobe Premiere Pro. The interface of Premiere Pro is neatly assembled for each aspect of the editing process.
2. Tools
Winner: Vegas Pro. Armed with exceptional color grading and audio tweaking tools, Vegas Pro comes well-equipped for handling detailed video editing.
3. Features
Winner: Adobe Premiere Pro. Premiere is capable of most of the same functions as Vegas Pro and so much more.
4. Effects
Winner: Adobe Premiere Pro. Thanks to tight integrations with After Effects, Premiere is capable of producing some remarkable post-production effects.
5. Workflow
Winner: Adobe Premiere Pro. The ease of integration with other Adobe applications makes the editing process go much smoother with additions of graphics and visual effects.
6. Output
Winner: Vegas Pro. Capable of handling more extensive functions, Vegas Pro is well-suited for handling 4K.
7. Plugins
Winner: Adobe Premiere Pro. The wealth of plugins developed for Premiere over the years has made the application highly compatible with any project.
8. Platforms
Winner: Adobe Premiere Pro. Premiere works well with both PC and Mac environments.
9. Pricing
Winner: Vegas Pro. Without a monthly cost, Vegas Pro is a more manageable investment for a one-time price.
10. Support
Winner: Adobe Premiere Pro. Adobe's support remains robust for all their applications.
The Verdict
Premiere Pro is the industry standard in video editing, boasting a powerful set of features and capabilities. Sony VEGAS is a professional video editor offering all the basic and some advanced features. Overall, Premiere Pro is the better program among the two. 
Get a Special Discount On Our Top Picks!
---
BEST OVERALL PICK FOR PROFESSIONALS
---

Adobe Creative Cloud
Get all 20+ creative apps and services for photography, design, video, UX and more.
at adobe.com
---
BEST FOR PROFESSIONAL VIDEO EDITING
---
Adobe Premiere Pro
Quite simply the best video editing software on the planet, used by professionals.
at adobe.com
---
BEST FOR MOTION GRAPHICS & VISUAL EFFECTS
---
Adobe After Effects
The industry-standard motion graphics and visual effects software out there.
at adobe.com
---
1. Interface
Premiere Pro has been simplified to such a degree that one can quickly orient themselves to the various layouts. When making a simple assembly cut of all your video footage, the Assembly tab will display the timeline, preview, and asset library windows prominently.
When working on tweaking post-production effects, the Effects tab will provide everything you need for adding in everything from color correction to transitions. Each area is also customizable in adding or removing windows, tweaking their size and placement to your heart's content.
Vegas Pro features an interface that isn't radically different from Premiere, with a few minor exceptions. You'll notice it does a similar timeline and preview window, but the asset catalog is displayed more in a thumbnail or storyboard format.
This makes the program a little easier to navigate for video editing novices, harkening to the likes of Windows Movie Maker and Premiere Elements. It will be more frustrating for professional editors who can better keep track of named assets with additional data viewable.
Considering Premiere Pro is a more professional-looking interface, it's by far the superior choice for video editing environments.
Winner: Adobe Premiere Pro
2. Tools
The tools present within Premiere are numerous yet concise enough to contain the critical editing elements to a relatively small window. Pushing, pulling, and dicing up the timeline can be done quickly with a few simple clicks of the toolbar.
Also, present on the toolbar is the text tool for easy creation of titles over the footage, though you will have to go to the Graphics tab to alter the text's look and go back to this tab should you want to change the typed text in some instances.
Vegas Pro, however, boasts much of the same tools but with a larger scale of control and capabilities. There seems to be a lot more functionality when it comes to customizing animations and adding masks.
The Event Pan/Crop tool is also handy as an easy means of cropping footage, made with fewer clicks than Premiere Pro. The color grading aspect also has much more control in terms of the range you can alter.
Despite Vegas Pro taking some getting used to with its somewhat classic interface of a mildly cluttered nature, one could quickly get used to such a process when the tools are of great convenience and less hidden away than they are in Premiere Pro. Vegas Pro is the toolset winner here.
Winner: Vegas Pro
3. Features
Adobe Premiere Pro has quite a bit going to be more than just a simple video editing application. What's most notable is that the timeline interface additionally features tools for creating animated effects.
Footage and images can move freely up and down, as well as zoom in and out. The animation can be tweaked, as can numerous other aspects of assets, ranging from cropping to distortions. It's a layout very comparable to that of Adobe After Effects in that they both utilize a similar form of keyframing animation.
Premiere may even be a little easier to organize in this aspect because animation is contained to a separate window for asset effects instead of After Effects, which places all animation keys on the main timeline.
Vegas Pro does have some overlap though its standard features are a bit lacking. The timeline and text functions are on par with the competition. However, the lack of integration with other programs and no motion graphics controls are significant for editors' more detail-oriented.
One area where Vegas Pro does have the upper hand is in higher-quality support for 4K footage, a function that Premiere has yet to implement. There's also some ample support for multicamera editing as well.
With all things considered, Premiere has a better abundance of useful features that makes it the superior choice for better control over video projects.
Winner: Adobe Premiere Pro
4. Effects
The Effects tab in Adobe Premiere Pro will bring up a lengthy list of audio and video effects. These effects can range from simple color changes to advanced camera filters with tweakable settings.
There's also a helpful number of presets that combine several effects to give your video as close to the feel of the film you wish to generate.
If you're trying to craft something classic and noir, there are some options besides the base effect of throwing monochrome over the footage. If you're shooting a dark and creepy scene, dark and cool presets can make your shadows darker and colder colors.
Vegas Pro is far more competent with an easy-to-use array of effects, considering it's become a bit well known in the editing world for its noticeable effects that the most amateur editors could play around with.
Whereas Premiere Pro may have you poking around the Effects submenus to go in search of the right fit, Vegas Pro has some of the most intuitive effects options that are simple enough for even the most novice of editors to master.
Unique effects palettes can be placed upon footage within mere seconds, including such presentation templates as TV damage for that classic television look, particle effects to create a different environment, and bleach bypass to evoke stronger contrast.
These effects do not require a big learning curve to master and are not as easily applicable within Premiere Pro.
While it is undoubtedly possible for Premiere Pro to duplicate similar effects with a bit of work, Vegas Pro will be the more pleasing application for the amateur editors who want a bit of extra flair in their work without additional effort learning the program.
Winner: Adobe Premiere Pro
5. Workflow
Vegas Pro has made some unique advancements in the simplification of the workflow process. Their AI-assisted editing tools can cut down on time, and their collection tool via Vegas Prepare can keep things nice and orderly for projects with plenty of assets.
However, Adobe Premiere Pro reigns supreme in its workflow process for two big reasons.
The first reason is that the perfected interface has conveniently divided up the window organization into key groups. Those familiar with the editing process will notice how accessible and astute these areas are, as with the Assembly tab being explicitly designed to create assembly cuts.
The second reason is how well Premiere integrates with other Adobe programs to smooth out how much work is involved in getting assets transferred from one application to another.
Assets created via Photoshop, Illustrator, and After Effects can be brought into Premiere by recognizing the file names and drawing data from them. The addition of the Adobe Media Encoder also makes it easy to render multiple Premiere files at once without getting lost in sorting through sequences.
It should also be noted that Premiere can also integrate with Microsoft Teams for when you find yourself trying to keep up with everyone's notes and edits when working on a company-oriented project.
The combination of articulated workspace environments and the helpful integration of other software makes Premiere the clear winner in this category.
Winner: Adobe Premiere Pro
6. Output
All video files for Premiere are rendered out through the Adobe Media Encoder, and there's quite a wide range of output formats users can choose from when going through this application.
There's a great benefit to having Premiere projects render out in a separate program, as it leaves you free to poke around other sequences within Premiere.
However, don't get too used to this aspect, as renders can often put a heavy drain on the CPU. So unless your computer is well-equipped to handle a hefty render, it's best to let the final product finish processing before moving onto other Premiere sequences or files.
Vegas Pro can perform the same functions of rendering out in different outputs but can go the extra mile in terms of quality.
The most crucial aspect is that Vegas Pro has heftier support in rendering 4K video. This will be of more significant benefit for the more professional video editors who want to produce the highest quality possible for the denser of projects.
It's a close call considering how capable both programs are, but it's really that 4K support, which will be the dealbreaker in this aspect.
Winner: Vegas Pro
7. Plugins
Premiere Pro and Vegas Pro have no shortage of powerful plugins to push the applications to their limit in terms of capabilities.
Right from Adobe's website, there are plenty of third-party plugins offered for all aspects of Premiere Pro. For effects and transitions, some of the essential plugins include Boris FX Sapphire (with over 270 effects and 3000 presets), Neat Video (noise reduction), and Damage v2 (visual debris generation).
For more text-related extensions, there's Boris Graffiti (smooth credit animations), NewBlue Titler Pro (quick title animations), and Manifesto (title rolls and crawls).
For improving workflows, there's ProductionLink (convert rendering and bin files to Avid Interplay and ISIS environment), Red Giant Presto (fast and easy presentation fixes), and Quick 3D (parallax visualizations).
You'll notice that Vegas also has some similar plugins as well. Boris Graffiti is present for the platform, as are the other brand plugins such as Boris RED for 3D titling.
Advanced 3D transitions can be accomplished with the Pixelan 3D Six-Pack plugin, and the Vegasaur Toolkit can better simplify batch rendering. Much like Adobe, many of these plugins can be found on the Vegas Pro website, along with an installation instruction guide.
With similar plugins and availability, this category ultimately comes down to how many plugins are available. And it is here with Premiere Pro has the upper hand for the wealth of dedicated plugins that have perfected the program over time.
Winner: Adobe Premiere Pro
8. Platforms
As with nearly all of Adobe's products, Premiere Pro has been built to operate on both PC and Mac platforms. This can be especially handy if you find yourself passing off a project file between multiple editors working on different systems.
Usually, this is an area where third-party applications can shine a little brighter by catering to a broader operating system range. But that doesn't seem to be the case with Vegas Pro, which only works within Windows operating environments.
This can make group projects a real nightmare to handle if you're exporting stuff in and out of multiple programs, assuring a loss in quality or missing edits.
From a singular view for lone editors working off one computer on their projects, Vegas is serviceable in that aspect. But for handling products that will require plenty of collaboration, Premiere is the only choice for its cross-platform application.
Winner: Adobe Premiere Pro
9. Pricing
| Product | Regular Price | Discounted Price |
| --- | --- | --- |
| Adobe Creative Cloud | $52.99/month | Check here |
| Adobe Premiere Pro | $20.99/month | Check here |
| Sony Vegas Pro | $698.00 (one-time) | No discount |
This is yet another case among products competing with Adobe where it's a matter of subscription versus one-time purchase.
For Adobe Premiere Pro, the application cost is $20.99 monthly or $239.88 annually. Additionally, you can just purchase all of the Adobe Creative Suite for only $52 monthly.
With Vegas Pro, you only need to make one payment of $698.00 to own the software. Compared to Premiere's pricing, this makes Vegas a beneficial investment if you plan on using it for more than three years.
However, one thing to keep in mind is that this pricing is for the software as is. You can upgrade in the future, but that upgrade will cost about $599.
It should be noted, also, that Vegas comes in various versions at different pricing models. Vegas Pro 365 can be purchased at a monthly cost of $28.99/monthly (cheaper for annual plans), and the Vegas Pro Suite, which includes numerous add-ons, costs a one-time-purchase of $799.00.
Despite being rather steep in its pricing, there is a preference in Vegas where you only have to pay once and stretch the program for as far as it can go. Just be prepared to stretch for a reasonably long time to get your money's worth.
Winner: Vegas Pro
10. Support
Premiere Pro comes with a wealth of support from the Adobe website. Any issues with the software can be addressed via phone calls or a ticket system. The website also offers plenty of options for finding useful tutorials and plugins to get used to Premiere Pro less of a hassle.
Vegas Pro doesn't have as robust a support system considering the lack of options on the website, with only a ticket system and an FAQ section to help users.
For this reason, a community has cropped up around the application with numerous third-party tutorials and an active forum of developers and editors.
Though Vegas Pro does benefit a community to fill in the gaps, Premiere Pro does very much the same while still not leaving users high and dry with official support channels.
Winner: Adobe Premiere Pro
Final Thoughts
Despite Vegas Pro carrying a few more robust features than its competition, Adobe Premiere Pro ultimately wins out as the application that can tackle a broad range of video editing needs. It's a serviceable program for beginners and experts with a well-rounded layout and no shortage of support.
Vegas Pro does have its advantages and a learning curve that is not as steep for what it offers in the range of simplified effects and tools. But you just can't beat Adobe's intuitive nature in this aspect that the real winner of this competition is Premiere Pro.
Frequently Asked Questions (FAQs)
What's the difference between Premiere Pro and Premiere Elements?
Premiere Pro contains more powerful tools and features required for more detail-oriented projects, while Premiere Elements is better suited for simple editing tasks.
What projects are Vegas Pro best suited for?
Vegas Pro can be best wielded for film editing 4K projects that don't require a hefty amount of post-production edits.
What other Adobe programs can Premiere Pro integrate with?
For visual effects, Premiere Pro can integrate with After Effects and Anime. For images and assets, it can combine with Photoshop files.
Which application will work with Mac platforms?
Premiere Pro will work on Windows and Mac operating systems, while Vegas Pro can only work in Windows.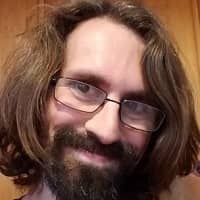 Mark McPherson has been working as a video editor and content writer for over ten years. His background started in animation and video editing before shifting into the realm of web development. He also branched out into content writing for various online publications. Mark is an expert in video editing, content writing, and 2D/3D animation.