(Last updated on January 9th, 2023)
Are your photos turning out a bit too blurry? Do you want to try to fix this problem? If this is the case, check out this article on the top choices for post-production applications to help clear up the blurriness.
So you've just taken the perfect photo on your phone. The subject is front and center, the framing is solid, and the lighting is just proper. But something seems amiss the more you peer at it. And then it hits you: your image is a bit blurry.
Thankfully, there are plenty of extensive and straightforward applications on the market for making just such a change to your photograph. So if you've got some blurry photos on your phone, consider these applications that have been built for sharpening up those blurry spots.
For each application, we'll be going over how well they perform on mobile devices. They'll be observed for their ease of use, interface, features, and more. The apps will then be rated on a scale of one to five.
Key Aspects To Consider When Picking an App to Fix Blurry Pictures
Which mobile device you're using.
Whether you need a desktop version.
What types of photos you'll be taking.
Whether these photos are personal or professional.
How much you're willing to spend.
1. Adobe Lightroom
Adobe Lightroom started life as a Photoshop plugin but soon became an individual program. Unlike Photoshop, Lightroom focuses primarily on improving photographs through a non-destructive work environment. Designed to be both intuitive and slick, the application can handle everything from color changes to sharpening blurry aspects.
Pros
Lightroom's tools are straightforward to use. The brushes and options for de-blurring a picture are so simple they can be figured out with little to no instruction. Also, since Lightroom's specific function is post-production on photos, you won't have to search far or spend too much time configuring brushes to fit the mold you're seeking.
You don't need to worry about setting up an album with importing photos. Lightroom allows you to simply bring in a handful of images that automatically set up an album. Even better, the album is automatically saved, so you can quit the program at any time and hop right back into where you left off when you open the application later.
The workflow for Lightroom is quite speedy, considering how much it is capable of performing. Whether working on desktop or mobile, so much of the process is streamlined that you can even automate the exportation process by sending it directly to the printer or your website.
Cons
While Lightroom's photo importing is straightforward, organizing those photos is not as robust. The application does not allow for recognizing albums you would create on your own in your file manager. Lightroom does offer some organizational tools, but they're not as strong as stand-ins for drawing from file manager albums.
Lightroom is one of the cheaper Adobe programs at $9.99/monthly, but it can still add up quite a bit over time. Compared to other programs for removing blur, it's still a bit of an expensive investment.
Lightroom does work on mobile, but if you want to accomplish its full capabilities of HDR image work, you'll need to use Lightroom Classic. This not only means you'll have to spend extra, but you'll have to work exclusively on a desktop to use that application.
Overall Verdict
Lightroom is one of the most powerful photo-editing programs on the market by far. The tools are both powerful and easy to use. The workflow is surprisingly fast. Though it costs a bit more than other applications, it's well worth the price if you're seeking to develop a career in photography.
For being so powerful and only having a minor learning curve, Lightroom only gets a half-point removed.
2. Adobe Photoshop (with Camera RAW Filter)
Photoshop is an obvious choice for making photo edits, but it has made vast improvements in this area. Removing blur from photos has become as simple as wielding a brush and even simpler to manage if you're using the Camera RAW Filter for all its full sliders.
Pros
Photoshop's sharpening tools are rather powerful once you get the hang of them. The freedom to use multiple layers of frequency separation allows your de-blurring process to be as intricate as you wish. Specific control users have with Photoshop that you just can't get in any other photo-editing application.
The Camera RAW filter present in Photoshop can streamline much of the process. Through a series of sliders, you can tweak just about every aspect of your photograph, including its sharpness, clarity, and dehaze. While it is true that the more complicated blurs will require Photoshop's more detailed techniques, the Camera RAW filter works well at making quick and simple edits.
Photoshop has been branded over the years as a one-stop-shop of graphic design, considering it's a raster-based program. This means that you can edit your photos with this program and compose your artistry on top of your photos, ranging from painting with brushstrokes to placing color overlays.
Cons
Though Photoshop can have so many features, there's a bit of a learning curve involved in accomplishing just about any task. There's also more than one way to make changes to your photograph, which is good news for professionals but less so for novices.
Photoshop does not come cheap, priced at over $20.99 on a monthly subscription. You can get a better deal on the program if you go for the Photography Package that includes Lightroom and Lightroom Classic but finding the right deal for the version of Photoshop that suits your needs may take some time to figure out.
The mobile version of Photoshop can perform most of the same functions but does feel a bit limiting to use compared to the desktop version. Your workflow may vary depending on how accustomed you are to finding your way around the program.
Overall Verdict
If you're willing to put up the cash for the subscription cost and willing to spend a little extra time learning some handy tricks, Photoshop can be the ideal choice for getting rid of blur. Be aware that it requires some investment in trying to understand the many advanced techniques for getting crisp results out of your photographs.
Though Photoshop is a bit of an industry-standard tool, a point was removed from the final score for the costly price.
Related: How to Download Adobe Photoshop for Free
3. Enhance Photo Quality
Enhance Photo Quality is a relatively simple mobile app designed to make photo enhancements on the fly. The application comes exactly as advertised by improving your photographs through simple tools for retouching, color, and quality enhancer.
Pros
The interface is straightforward to use. Once you bring a photo into the program, tap the Sharpness button. This will open up a dial for tweaking how much sharpness you'd like to apply. You'll start to notice that the picture becomes more apparent with the sharpness that is added.
Enhance Photo Quality takes a lot of the guesswork out of witnessing the changes to your photo. Not only are real-time previews generated, but you'll also receive signifying notifications and A/B comparisons.
There's no price to use Enhance Photo Quality professionally. Be aware, however, that the application is ad-supported.
Cons
As stated on the download page, Enhance Photo Quality is an app that contains ads. On the one hand, the application is free and does decent work, but you'll have to navigate your way around advertisements to deliver the results you're looking for. Those easily angered by having the same ads appear while working will despise this app after some time.
The options for editing a photo are very limited in terms of their depth. The sharpness tools for getting rid of blur work alright at removing most of an image's blur, but it's not exactly the most powerful with any of its tools.
Using dials instead of sliders may be a bit cumbersome. It's become so common for mobile photo-editing apps to utilize sliders. The presence of dials just doesn't feel as appealing, both from an aesthetic standpoint and feel welcoming enough to tinker with.
Overall Verdict
Enhance Photo Quality is a quick and free way to make changes to photographs on your phone. The major downside is that it's not as powerful as the competition and runs ads to justify being a free app on the Android market.
The app is recommended only for those who need some fundamental photo work done and don't mind some ads to get around cost. With these aspects considered, only one point was taken off the final score.
4. Lumii
Lumii is one of the denser photo-editing tools you'll be able to find to download for free. It is capable of not only removing blurs but also adding filters and combining photographs. The app also comes loaded with over 50 different types of effects added to your photos.
Pros
The process for removing blur is a bit more extensive in this program when compared to other free applications. You can accomplish this task by both sharpening and playing with the grain levels inside the app.
The amount of tools presented in this application are vast and powerful. Aside from the always-handy A/B comparison, you can adjust levels, add filters, and create all sorts of effects that will be familiar to Photoshop.
Cons
Lumii comes branded as both a free version with ads and a paid professional version. The free version has a lot of features but is also ad-supported. As with a lot of free applications, this means Lumii will imply that you'll have to tap your way through ads to use the program.
With more tools comes more stuff to learn. As more of an all-in-one tool, Lumii can perform many tasks, but it will also take some time to learn it all. The learning curve isn't steep but is still a bit longer than more free photo-editing apps.
The interface can become cluttered quite quickly. For example, if you're adjusting your levels, the screen places the curves editor right over your image, making it hard to gauge the results.
Overall Verdict
Lumii is one of the more extensive photo-editing applications, even under its ad-supported free version. It can remove blurs with a few tools and accomplish so much more.
It is recommended for photographers who need a more extensive toolbox in their free mobile photo-editing applications. With such powerful tools, only half a point has been taken off for being ad-supported.
5. Sharpen Image
As another simply-titled application, Sharpen Image sells exactly what it advertises. With a limited set of tools, you won't have to search around the application to find the correct fix for your blurred images. It gets the job done efficiently and quickly.
Pros
This application doesn't clutter the screen with additional tools. It's built for one thing precisely, and that's sharpening up pictures to remove the blur from your photograph. This simplicity makes it easy enough to use for any type of photographer.
The sharpening tools of intensity and grain are a significant benefit to this application. With too much sharpening, your image can look weird with glitchy lines. These additional features can help you get around such an undesired effect.
Cons
The blur tools are not as powerful as other applications. Considering the limited range of how much this sharpening tool can extend, the heavier blurs will not be as easy to remedy.
The application is free to use but is supported by ads. This can make editing photos a hassle when working around various advertisements. The only way to get around the ads is to pay for the professional version.
The editing tools present don't offer much more than what you already be able to do with your camera. While the tools present may be essential enough for those who want to make simple sharpening,
Overall Verdict
Considering the application is free, Sharpen Image is not bad for its intended purpose of sharpening up blurry images. It should be noted that it's ad-supported and can't perform many other features besides sharpening.
It's a straightforward tool that works decently for the price of nothing. For being so focused on straightening more than anything, however, one point was taken off the final score.
6. Photo Editor Pro
Offered from the Google Play store, Photo Editor Pro, despite the title, is a free photo-editing application for your phone (with ads, of course). Thankfully, you don't have to pay for a wide range of tools for editing your photographs.
Pros
The sharpening tools are some of the strongest out there, considering how much control you have and the extent of the results. De-blurring photos work pretty well with a level of clarity rarely seen in mobile photo-editing apps.
The tools in this program span far and wide, encompassing more than just sharpening options. You can accomplish everything from fixing the shadows to even adding vignettes.
Cons
Photo Editor Pro is a free mobile application, but it runs on ads as you may have expected. Beggars can't be choosers, sure, but it's still an annoying presence in all free photo-editing applications. You'll have to pay to remove the ads.
Overall Verdict
If you're willing to pay to get around the ads, Photo Editor Pro is quite a powerful piece of photo-editing software for your phone. If you don't mind the ads, it's also quite the value of being free. The ads only led to a half point reduction.
7. Fotogenic
Available on Android and iOS devices, Fotogenic is one of the more versatile apps considering it has an absurdly high amount of tools to use on your photographs. There's a decent set of tools in the free ad-supported version but even more in the paid version.
Pros
Fotogenic offers a vast amount of possibilities at your fingertips. You can sharpen up your photos, but you can additionally use such wild tools as tattoo layers and oil painting filters.
Cons
The ads are a real distraction in the accessible version of this program. The ads can be ridden of by purchasing the professional version of the program.
Unlike other photo-editing apps, Fotogenic adds more tools when you buy the full version. The unfortunate aspect of this is that you have to pay to take full advantage of the app.
The de-blurring tools are surprisingly not as strong as they could be. Compared to other programs, it's sadly lacking in the department of sharpening the more heavily blurred photos.
Overall Verdict
Fotogenic has a lot of photo-editing tools but is not as strong when it comes to removing blurs. This application is more a case of quantity over quality.
It can only be recommended if you have a wide range of needs that need to be met for photography edits. For being so limited in its tools, two points were taken off its final score.
8. PhotoSoft
PhotosSoft manages to break off from the pack of other photo-editing apps for some unique innovations. It handles shooting with your camera right from the program, implies a slew of editing tools, and is capable of handling HD edits as well.
Pros
The real-time previews are powerful, considering that you can shoot a photo directly in the program and apply your edits. This makes PhotoSoft a decent choice for an all-in-one application of mobile photographers.
The editing tools present are numerous and remarkable. The sharpening tools are strong enough for removing blur, but the abundance of filters, text, and overlays only sweeten the deal.
The interface is pretty simple that most users should have no problem navigating around the program.
Cons
The ads are still an issue with these free applications. You do get what you pay for, after all, and since you don't initially have to pay for anything, one can't complain too much, I suppose.
The abundance of tools may not be as appealing for some. They will mainly appeal to social media posters who want to place text and stickers over their work.
Overall Verdict
PhotoSoft is a solid choice for those who do a lot of posting on social media. The sharpening tools work well enough for most blurs, and the massive selection of various graphical additions to your photos is quite stunning.
However, these aspects may be of little use to those who just need to remove a blur and little else. Due to these issues being minor, only one point was taken off the final score.
9. VSCO
VSCO is one of the better Android and iOS applications designed for making edits to your photos. It is best known for its various filters that can accomplish everything from film-style looks to old-school styles.
Pros
The editing tools are pretty extensive. You can tweak the contrast, grain, saturation, fade, and so much more.
Your editing flow can be saved in this program as Recipes. This can be a handy option if you aim to make the same edits over an extensive collection of images.
A host of presets is present to give your photo a certain edge, tone, and theme.
Cons
VSCO is free to use for a short time but is highly limited in this version. The paid version offers more presets and advanced editing tools of HSL and Split Tone. Be prepared to pay if you want the full benefit of this program.
VSCO also requires a subscription price to use all of its presets. This model has a 7-day trial period, but you will need it if you want to use more software without restrictions.
Overall Verdict
VSCO offers quite a bit in terms of being an editing program, but you'll also end up paying for it as well. If you're willing to pay, however, you'll have access to some of the highest quality editing tools, spanning for more than just removing blurs. For payment being an issue, one point was removed from the final score.
10. Afterlight
Afterlight is available on iOS as a rather slick-looking photo-editing application. It contains various tools and presets, and variances to bring out the best quality from your library of images.
Pros
Image sharpening works quite well and is highly responsive in the results displayed. Using the Detail option allows you to evoke the sharpening that can remove blur. For common blurs, it can get the job done well enough.
The filters to choose from are incredibly varied and can add a lot of charm to your photographs.
The interface is straightforward and easy to navigate. It's also quite pleasing to the eyes.
Cons
Afterlight only works on iOS devices, so it'll be of no use to those taking pictures on their Android phones.
Afterlight is free to use, but there is a paid version you'll have to shell out for if you want more features.
You May Also Like
Overall Verdict
Afterlight is easy enough to recommend given its solid selection of tools, the abundance of filters, and the free price tag. It is not recommended, however, for Android users since it only works on iOS. For Apple users, it's a top choice.
With the hindrance in platforms, one point was taken off for the app not being as accessible.
| | | | | |
| --- | --- | --- | --- | --- |
| | Best Pricing | Platforms | Difficulty Level | Discounted Price |
| Adobe Lightroom | $9.99/monthly | PC, Mac, Android, iOS | Easy | Check here |
| Adobe Photoshop | $9.99/monthly (Photography Plan) | PC, Mac, Android, iOS | Hard | Check here |
| Enhance Photo Quality | Free with Ads | Android, iOS | Easy | No Discount |
| Lumii | Free with Ads | Android | Intermediate | No Discount |
| Sharpen Image | Free with Ads | Android, iOS | Easy | No Discount |
| Photo Editor Pro | Free with Ads | Android, iOS | Easy | No Discount |
| Fotogenic | Free with Ads | Android, iOS | Intermediate | No Discount |
| PhotoSoft | Free with Ads | Android, iOS | Intermediate | No Discount |
| VSCO | Free with a Premium Version for more Features | Android, iOS | Intermediate | No Discount |
| Afterlight | Free with a Premium Version for more Features | iOS | Intermediate | No Discount |
Frequently Asked Questions (FAQs)
What app can make a blurry picture clear?
There are a host of applications that can clear up the blur from a picture. On desktop computers, it's possible to accomplish this with such tools as Photoshop and Lightroom. You can also use Photoshop and Lightroom on mobile devices, but there's a host of other applications designed specifically for clearing up photos on your phone.
How can I make a blurry picture clear?
Most photographs that have blurred in them can be cleared up by sharpening the picture. It should be noted, however, that this technique does not work for all blurs. Some pictures may require some extra tools of grain reduction to bring out a clearer picture. You should also keep in mind that some photos may just be too blurry to save.
How can I make a picture clearer for free?
If you search around your phone's application store, you can find no shortage of photo-editing applications that are free to use. Some of these apps are a little sketchy, but it is surprising how most of them deliver quality results at the cost of nothing more than having some ads inside the program.
Can you fix blurry photos in the Lightroom app?
Adobe Lightroom can be used just as well on your mobile device to improve your blurry photos as it does on your desktop. The sliders present to allow you to make edits with ease by merely dragging the options with your finger. However, if you're seeking HD edits, you'll have to head to your desktop to use Lightroom Classic.
Is Photoshop mobile free?
Adobe does offer a free version of Photoshop in the form of Photoshop Express. The application works on Android and iOS devices but it is a freemium app, meaning that it is lacking in features you would otherwise get with a paid version. If you want to take full advantage of Photoshop on your mobile device, you'll have to pay a subscription fee.
How much does Photoshop cost?
The cost of just Photoshop will run you $20.99/monthly. However, you can save some money by paying half that price with the Photography Plan. This plan gives you Photoshop, Lightroom, and Lightroom Classic for only $9.99/monthly. You will only get 20GB of cloud storage but you can upgrade that to 1TB if you pay $19.99/monthly.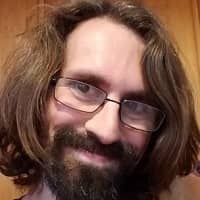 Mark McPherson has been working as a video editor and content writer for over ten years. His background started in animation and video editing before shifting into the realm of web development. He also branched out into content writing for various online publications. Mark is an expert in video editing, content writing, and 2D/3D animation.