(Last updated on March 10th, 2021)
How well does GIMP stack up against the competition? Are there suitable alternatives available? Find out in this look at the top alternate applications for the photo-editing program.
GIMP, also known as the GNU Image Manipulation Program, has been around since the 1990s as a highly-regarded application for photo editing. It was conceived by Spencer Kimball and Peter Mattis and is named after a scene from Pulp Fiction (yes, really).
The program was initially developed for UNIX systems before eventually expanding into Windows and Mac environments. Much like Photoshop, it has also evolved into becoming capable of photo edits, free-form drawing, and so much more.
What has made GIMP stand the test of time is that it has been open-source and free to use, a very appealing prospect for photographers and artists on a budget.
While it does take some time to learn and can be a bit tricky to use with limited support, it can be useful for various uses. Whether you require touch-ups for your photos or want to draw something unique, GIMP can do both.
However, for being so versatile and open-sourced, GIMP still lacks a handful of features. Several photo editing and graphic design tools appear to either be absent or not having enough options. This lacking nature has led to GIMP having forks, variants, and derivatives to fill in those gaps.
While the various reworkings of GIMP may find their way to suit most users, it can be a hassle to search around for just the right version. With this aspect in mind, it would be worth your time to seek a more competitive alternative to better suit your photo edits and graphical needs.
Here are eight alternatives to using GIMP.
1. Adobe Photoshop
Of course, GIMP's biggest competition for the longest time has been Photoshop, with the two applications often being compared. It's easy enough to see why. Both programs deal in raster graphics and have improved over time to be capable of far more than image manipulation.
Photoshop has been around much longer, having first debuted in 1990, the program has made many improvements. The application can now read multiple files in various formats, whether it's a multi-page PDF or even a 3D-generated object file.
This integration has only improved as Adobe syncs this flagship product with just about everything in their catalog.
Pros
Where to even begin with the capabilities of Photoshop. For starters, it's capable of both photography edits and raster-based drawing, making it an ideal platform for both photographers and artists.
Some of their newest advancements in features include facial expression modifications, sky replacement, and pattern previewing.
But one of the unique elements is that the program has evolved far beyond just photo editing and graphic design. The program is also capable of supporting video editing and reading various 3D documents.
Speaking of versatility, the PSD format of Photoshop has also become quite the versatile choice for bringing in layered elements to other programs, such as Illustrator and Animator.
Cons
Naturally, Adobe's top product does not exactly come cheap. Those seeking to use the program will have to pay a subscription fee of $20.99/monthly under an annual plan (or $31.49/monthly if you prefer only to pay month-to-month).
This can add up quite fast, especially if you find yourself seeking other Adobe products under the more expensive complete package of $52.99/monthly.
Photoshop is also a pretty extensive program that it's not going to be the easiest to learn. Though highly capable of everything from photo touch-ups to 3D edits, there's a lot to learn to master it all. A lot of learning has to be involved in using the program to its full potential.
Short Verdict
There's no doubt that Adobe Photoshop costs a lot in the long run and does require quite a bit of learning to be fully useful. All that being said, however, is it's well worth the investment of time and money considering how powerful the program can be in handling just about any graphic design project.
Adobe Photoshop comes recommended for professional graphic designers and those eager to produce professional work.
Read our review of Adobe Photoshop here.
2. Photoshop Elements
If Photoshop's pricing seems too rich for your blood or abundant with too many features you don't need, Photoshop Elements is the more stripped-down version that'll better appeal to most consumers and hobbyists.
Developed to be more consumer-friendly, Photoshop Elements can perform most of the regular Photoshop duties. However, it's been altered in a manner that's easier to use for the average hobbyist. The lower price makes it appealing as well.
Pros
The primary appeal of Photoshop Elements right away is the pricing. Compared to Photoshop, Elements appears less of an investment with its one-time purchase fee of $99.99. Pay once, and you have the product itself without further subscription fees (though you will have to pay if you want to upgrade in the future).
Even though Elements is stripped down compared to Photoshop Pro, that doesn't mean it lacks a few handy functions not present in other cheap photo editing software.
With the consumer in mind, most of the tools focus on the face for removing red eyes and smoothing out the skin. Details can also be enhanced, and images can be appropriately straightened as well.
Cons
Photoshop Elements' apparent fault is that it doesn't come with as many features as the professional version of Photoshop. This means that many functions are either not present or greatly diminished to better suit the consumer market.
So if you were hoping to perform some intricate adjustments on high-quality photos or detailed drawings, you might find yourself frustrated with how limited Elements can be.
Short Verdict
Photoshop Elements is a consumer-grade photo editing application. You get what you pay for, and Elements is cheap enough for hobbyists and beginners not to mind the simplified interface and features.
For this reason, however, this is one program that's not suited for professionals who desire more from their graphic applications.
Read our detailed comparison between Adobe Photoshop and Photoshop Elements here.
3. Adobe Lightroom
An off-shoot of Photoshop, Lightroom progressed from being an add-on to a full application for photo altercations. The non-destructive photo-editing application has been built to make precise and efficient edits to photographs.
Lightroom has not only progressed to add more features but has even made the jump to mobile devices with cloud syncing. This feature hugely supports the photographers continually moving from location to location.
Pros
The workflow process is surprisingly quick, seeing how Lightroom is made with the busy photographer in mind. Photos are neatly organized in a bottom catalog, and the altercation tools are all readily available in a handy sidebar.
The manipulation tools are also easy to use for mostly being sliders. These tools generate real-time results in the preview window, making it easy to find just the right brightness and contrast.
As with most top-tier Adobe applications, Lightroom works on both desktop and mobile. This can be convenient not only because you can switch between two different devices for your work but also because everything is synced online.
Lightroom comes with cloud storage to keep all your photos together and easily accessible. This helps when you find yourself jumping between your phone for edits in the field and your desktop back at the office.
Cons
Lightroom is quite limited in terms of scope, considering it's a raw and non-destructive photo-editing application. This means the program is only designed for making photo edits and not adding in raster graphics. So don't expect to be drawing anything over your photography in such a program.
In terms of features also, Lightroom has a bit of a road ahead of itself. Such high-quality functions of supporting HDR imaging and perfecting panoramic views are just not present within the application.
Some of these features have been implemented in Lightroom Classic. But this means you'll have to be swapping between two programs to accomplish everything.
Short Verdict
Lightroom is highly exceptional in its specific area of photography manipulation. With its clean interface, cloud support, and slider tools, it's also straightforward to use.
However, it's only really capable of non-destructive photo edits. So, it's only recommended for those requiring a photography application.
You can read our complete review of Adobe Lightroom here.
4. Affinity Photo
As a continuation of PhotoPlus, Affinity Photo has continued since 2015 as their star program for raster graphics.
Affinity Designer and Affinity Publisher is considered a part of the Affinity Trinity of design programs. It has drawn numerous comparisons to Photoshop for similar tools and for recognizing identical file formats.
Pros
The features of Affinity Photo are awe-inspiring when compared to GIMP. Adjustments, effects, and filters have a hefty variety, making the program highly versatile for any photo project type.
The selection of paintbrushes is also quite varied for those who want to showcase their creative hand with a tablet pen. Another quality feature of the program is how well it can adapt to different formats. HDR photos can easily be merged into any project, as well as RAW images and PSD documents.
In particular, with PSD files, Affinity has grown far more intelligent at reading the data pushed out by Photoshop or any other program that produces this format.
Naturally, a significant benefit to make Affinity a prime competitor is its pricing. With a one-time purchase fee of $49.99, it's one of the cheapest one-and-done price tags you'll find on an art program. Of course, that's beside the ones that are free/open-sourced.
Considering just how much overlap is present with Photoshop, that's a big deal, even when going up against the cheaper Photoshop Elements.
Cons
A massive con for Affinity Photo has been organization, an issue users have been reporting for years. The application doesn't have any means of image cataloging. Affinity has stated they are working on this feature, which would be crucial for photo editing, but it has yet to be added to the latest versions.
The abundance of features has also made the program a bit more complicated to poke around than Photoshop. This means there's a bit of a learning curve in trying to figure out how everything works.
Also worth keeping in mind is that there have been some odd issues with saving and exporting. So be sure to double-check your project and output options when proceeding through your projects.
Short Verdict
Affinity is a remarkably complex application considering all that it offers for such a low cost. However, it will take some extra time to learn and may not be as initially friendly for those who have used GIMP.
It's a program best-suited for professionals willing to engross themselves in mastering the software.
Want to see how Affinity Photo stacks up against Photoshop? Click here to see the in-depth comparison. 
5. Pixlr
Pixlr is a bit unorthodox for being an online-only photo editing program. Unlike other applications, this is one you run within your browser with the aid of Flash development. It's also free to use for any personal or commercial work.
Initially developed in Sweden in 2008, Pixlr started life to be a consumer-grade design program. However, as time progressed and the application made vast advancements, Pixlr has grown to attract professionals through its versatility.
Time Magazine has even recognized it as one of the top websites on the internet from 2013.
Pros
An easy sell for Pixlr is that it's a free program that will instantly attract photographers and graphic designers on a budget (a more advanced version built for professional work is also available with a 30-day trial).
But there's far more to Pixlr than just being a cheap application or even its multi-platform versatility for operating under Windows, macOS, and Linux. For starters, its interface is impressive for organizing layers and using blending modes to bring them together.
The tools are vast enough to compete with similar applications. In particular, filters are abundant with several familiar functions such as blur, noise, and sharpen. Capable of far more than just drawing, the other graphical tools include dodge, smudge, cloning, and so much more.
Even though Pixlr works within browsers doesn't mean it's limited in what files it can work with. The formats supported include PSD, PXD, JPEG, PNG (transparent), WebP, and SVG. It's also convenient that the application works on mobile devices as well.
One of the neatest elements by far is that the tools are built to save time. The numerous photo-editing tools are presented in a slider format, similar to the likes of Lightroom. This can dramatically speed up the editing process for those on a time crunch and need their photos edited and rendered ASAP.
Cons
One disadvantage to the program being online for free is that ads support it. Meaning those using the free version will have to endure the sponsorship messaging. For a premium fee of $7.99/monthly, users can use the program without ads.
That being said, it feels like a bit of a tease to offer the program in this way, especially since the free version comes branded as being "quick and easy."
Even though Pixlr has many features considering how it's built, it still lacks several functions present in GIMP. Many of the missing parts are quite striking, particularly in selection tools and layer creation.
Beggars can't entirely be choosers, considering how much Pixlr offers in a browser environment. Still, the more professional designers out there will undoubtedly find themselves frustrated with how this application doesn't come as fully loaded as GIMP or Photoshop.
Short Verdict
Pixlr is a lightweight, free, and feature-heavy substitute for the likes of Photoshop, considering all of its capabilities. The application could use many improvements to be seen more as an equal to GIMP. Compared to the competition, it's a light program in both speed and features.
But it does a surprisingly quick and easy job for those who want to design in a browser. It's best recommended for a relatively simple design. It also bodes well for photo edits that need to be performed on-the-go in a short amount of time.
6. Darktable
Sharing a commonality with Lightroom, Darktable is a non-destructive photo-editing application that mostly deals in raw image post-production. It has been built to work to the benefit of a photographer needing to edit large volumes of photos regularly. It is free and open-source software that is available on Linux, macOS, Solaris, and Windows.
Pros
Being a free and open-source program, there are no financial concerns about investing in Darktable. Compared with its more direct competition of Lightroom, this makes the program far more appealing for the photographer on a budget.
Considering how there's a lot of overlap with Lightroom's powerful non-destructive editing, it's a huge bargain. Darktable also has a lot of handy functionality, so it doesn't just feel like the cheap and feature-less alternative.
The program can support such formats as RAW, JPG, RGBE, PFM, and so much more. Additionally, the exportation process has been streamlined to where finished photos can be directly uploaded to Flickr and Facebook.
Cons
Being a non-destructive photo editor, Darktable is limited to the tweaking of photos. This means it does not have the same tools present in more artist-friendly applications.
Not being a raster graphics program, it will be of no use for artists who prefer an application more for drawing than photo-editing.
But even if just judging the program for its more comparable competition, Darktable could also use a few more tweaks here and there in terms of its tools. Numerous tools can sometimes make images turn out a tad darker or brighter than Lightroom.
Short Verdict
Darktable may not have everything to be the all-purpose alternative to GIMP. The graphic elements, for example, are quite lacking. But, it does have more than enough functionality to be the suitable substitute for photography edits.
Darktable contains a lot of the normal RAW editing functions of Lightroom and does so at no cost at all. There's a lot functionality with all aspects considered. Darktable is recommended for photographers on a bare-bones budget that deal in a large workload of photo-editing.
Here's a detailed comparison between Darktable and Adobe Lightroom.
7. Krita
As another free and open-source alternative, Krita came about in 2005 as a competent raster graphics editor. Its primary usage is for digital painting and animation. This is all made possible thanks to its OpenGL-accelerated canvas, color management support, and so much more.
The application also operates on both desktop and mobile. The supported platforms include Windows, macOS, Linux, Android, and Chrome OS environments. There are naturally a few small differences between desktop and mobile versions, in addition to touch-screen support functions.
Pros
Krita has been designed to be more versatile for artists by catering more to their needs. Namely, there's a broader range of options for brushes. In addition to the numerous raster graphics customizations, designers can also dabble in vector-based designs with relative ease.
The interface is also a real breeze to use. Beginners can hop right in with intuitive tools, while expert artists can retool the look to their liking. You can even create specific tool panels referred to in Krita as Dockers.
But what's more impressive about the program is the aid of the OpenGL accelerated canvas. With this level of support, framerate and response time are much improved for those who like to draw quickly or see results fast. This also improves the zooming functions as well.
Then there's a host of effects and filters that reflect that of Photoshop and GIMP. Some of these include raindrops, oil paint, gaussian blur, motion blur, and much more.
Also, considering the program has an incredible devotion to creating animation, a medium which these other alternatives can't entirely service, Krita does feel like the complete application for artists.
Cons
A huge drawback to Krita is that its tools are only suitable for drawing and not photo editing. This is mostly due to a severe lack of photo-editing tools standard in Photoshop and other photo editing programs.
So while Krita may be able to compete in the arena of illustration, it woefully lacks those who mostly work with photos.
Short Verdict
Krita has more than enough functionality to be an excellent alternative to GIMP. It's going to be of the best benefit for digital artists and animators, considering the wealth of brush functions and the ability to compose compelling animation. It is highly recommended for artists.
Frequently Asked Questions
Is GIMP like Photoshop?
GIMP has a lot of comparable features with Photoshop but Photoshop does have a wider range of what files it can read, including video, audio, and 3D files.
Why is GIMP called GIMP?
The full title of GIMP is GNU image manipulation program but it was also named after a scene from Pulp Fiction.
What is the difference between Photoshop and Photoshop Elements?
Photoshop is built more for professional graphic designers doing industry work while Photoshop Elements is the cheaper and more simplified version for casual users.
What is the difference between Lightroom and Lightroom Classic?
Lightroom works on both mobile and desktop while Lightroom Classic only works on desktop with a few more features than the mobile-friendly version.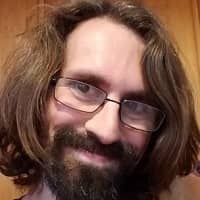 Mark McPherson has been working as a video editor and content writer for over ten years. His background started in animation and video editing before shifting into the realm of web development. He also branched out into content writing for various online publications. Mark is an expert in video editing, content writing, and 2D/3D animation.