(Last updated on May 7th, 2021)
Is InDesign the only choice for desktop publishing? How do similar programs stack up against it, and are they better choices? Find out in this article about the best alternatives to InDesign.
Adobe InDesign has been active since 1999 as Adobe's top title in desktop publishing. The program initially functioned as readying designs for print in books and magazines as the follow-up program to Adobe Pagemaker. Nowadays, the program doubles for eBooks and interactive displays.
Over the many years of existing in the Adobe library of graphic programs, InDesign has grown to be the most versatile for new tech.
The formats it could read had improved to analyze XML for coding and SWF for Flash (when that was still a thing). Mobile design has also been of great importance as well.
With a wide array of outputs that it covers, InDesign isn't exactly the easiest to use. Considering it can push out posters, flyers, newspaper pages, magazine articles, eBooks, PDFs, and more, it can be daunting to use. It also doesn't strictly come cheap for its subscription fee.
For a handful of reasons, those seeking to venture into publishing may want something more straightforward or even more complex. Or just something cheaper. And if that someone is you, consider these various alternative programs that can accomplish the same feats as InDesign.
1. Adobe Illustrator
When it comes to vector graphics, Illustrator has been Adobe's top product. Having been one of Adobe's most senior apps, initially launched in 1987, it has stood the test of time well.
The program has expanded from a Mac-exclusive application to being usable on Windows and mobile devices as well.
Having been reviewed as the best vector graphics program of 2018 by PC Magazine, Illustrator caters best to vector artists.
It can be used for creating everything from posters to icons to logos for print. The program also makes excellent use of the SVG format, which can be read in various other apps.
Pros
Illustrator's layout will seem similar to InDesign but with a bit more range and a lot less clutter. The application was built to be more serviceable for artists than publishers, meaning there are more drawing and painting tools.
An open canvas makes it all the more appealing for those armed with tablet pens to jump right into a project.
As if it needed to be said based on the app's name, Illustrator offers a lot of functionality when composing design.
In addition to the drawing tools, integrating text and splicing in images are quite varied. One can assemble quite a stylish page through the software.
Cons
Illustrator's interface and features are not adjusted for those seeking to publish brochures, books, and print articles. While certainly capable of doing so, the application requires many workarounds to make this aspect possible. This makes the program far less appealing for publishers.
The main issue is that Illustrator doesn't have the critical tools for establishing page formatting. What this means is that you'll spend more time trying to assemble published material when making it page by page. This also means you'll have to organize the project on your own as well.
A key factor to consider is that Illustrator costs the same as InDesign at $20.99/monthly. When taking into account how much less you get, it doesn't seem as worth it. Of course, that is unless your primary concern with publishing is more about the art than the assembly of pages.
Short Verdict
Adobe Illustrator does have the benefit of more art tools for those seeking more detail. However, the lack of layout tools doesn't make it as friendly for publishers. This app is only recommended for those seeking to work on more artwork than font-based publishing projects.
2. Affinity Publisher
Affinity Publisher has been a desktop publishing app that exists alongside Affinity Photo and Affinity Designer, which have become known as the Affinity trinity.
As a relatively new publishing app, it was first released in 2019 for macOS and Microsoft Windows. It exists as a successor to the previous program of PagePlus.
Similar to Adobe programs, Publisher integrates with other Affinity programs. Thanks to the StudioLink technology developed by Serif, projects from Affinity Photo and Designer can be edited in Publisher.
It is primarily used for print and online publishing with support for OpenType format and CMYK colors.
Pros
Publisher is quite versatile in terms of how much it can read and output as a publishing app. The formats that can be read include IDML, PSD, AI, PDF, JPG, TIFF, PNG, EPS, and PDF.
The application also supports the exportation of various PDF styles as well.
Affinity's range goes beyond simple print and allows for more interactive and online content.
The page layouts are also incredibly detailed and can accommodate any project.
In terms of design, the program can support both vector and raster graphics, being their latest feature.
The pricing isn't too bad either. Affinity Publisher can be purchased for either Windows or Mac for a one-time cost of $49.99/monthly (cheaper during sales).
You can also pursue a free trial of the app if you're unsure if it'll be a good fit and need to try it out first.
Cons
While Affinity Publisher has been considered direct competition to InDesign, it doesn't exactly make the transition easy. InDesign files can be read, but they lack support to bring over all the data. This includes such features as footnotes, endnotes, and listed styles.
Though Affinity Publisher has made some advancements in its reach, including some mobile support, it could still span further. In particular, the lack of Linux support is a bit concerning. It could be addressed in future versions, though, and Affinity does seem committed to expanding the reach.
Short Verdict
Affinity Publisher offers quite a bit of value as a cheaper alternative to InDesign. Though it could use a few more enhancements, it's rich in features and can handle several outputs. It is recommended for both beginners and experts as a professional alternative to InDesign.
3. Xara Page & Layout Designer
As the title would imply, Xara Page & Layout Designer focuses on creating published documents. Going beyond typical word processors, Xara offers aid in its image editing and illustration tools. The application is capable of simple one-page layouts to multi-page brochures.
Pros
As far as publishing software goes, Xara is incredibly intuitive for beginners.
The interface is simplified to such a degree that it seems less intimidating for novice publishers, thanks to many of its drag-and-drop elements.
There are also a host of templates to get you up and running fast.
Another big draw is the ease of a one-time purchase fee. You can purchase Xara Page & Layout Designer for only one payment of $89.99.
There's a free trial as well, and future upgrades will have a reduced cost of about $53.99. Not the cheapest app, but it's not incredibly expensive either.
Cons
While Xara may be a suitable program for those just starting to get involved in publishing, it's not exactly built for professionals.
The interface looks surprisingly dated for this type of software. Xara also lacks in some of the more professional features required for higher-quality work.
What's most troubling about these issues is that they haven't been addressed and have persisted through various versions.
With features still lacking, one has to question just how much you're getting with each upgrade. The reliability of the program that rarely changes doesn't inspire much confidence for further improvements.
Short Verdict
Xara is not a half-bad application for hobbyists and those who only require an application for basic publishing needs. That being said, it lacks the more professional features you can find in other applications. Therefore, the app is recommended for beginners only.
4. QuarkXPress
Having been around since the 1980s, QuarkXPress is one of the older competitors with InDesign. It's been a critical player before InDesign ever became an industry standard. Today, it remains a strong force in desktop publishing that has continued to advance.
Pros
QuarkXPress has the power to perform the same functions as that of InDesign.
The tools present are quite similar to that of InDesign that users making the jump over to this program should feel right at home.
The program is also quite capable of supporting a number of similar formats for importing and exporting.
Cons
QuarkXPress is subscription-based and not at all cheaper than InDesign.
The program costs $828/yearly for a single license. Those seeking a business license can go as low as $674/yearly, and educational/non-profits can negotiate a price.
Even with discounts for both sales and upgrades, the price is incredibly steep.
Short Verdict
QuarkXPress is capable of just about everything present within InDesign that it can be used for the same features and projects.
However, it's one of the most expensive pieces of publishing software on the market. The app only comes recommended for organizations willing to spend the extra money.
5. Scribus
Scribus has been around since 2001 as a free and open-source publishing application. It has continued to be a prime competitor for its passionate community of developers, available for Windows, Mac, and Linux systems.
According to TechRepublic, it has since grown into being one of the most influential and useful open-source apps.
Pros
Being improved upon by many developers, Scribus was designed to be intuitive enough for beginners and experts alike. A big part of that is owed to the interface, which functions in an open and accessible manner for any skillset. Those familiar with InDesign's layout should feel right at home.
The program is also highly versatile to greatly benefit professionals as much as those just diving into publishing. It can support CMYK colors, spot colors, ICC color management, and the creation of detailed PDFs.
Scribus also supports several different output formats and is XML-based.
Although this seems obvious, the lack of a price tag is a huge draw. Being free makes the program all the more pleasing for those on a budget.
Being open-source also means that developers can retool the program for any further advancements desired by publishers.
Cons
The biggest problem with a program such as Scribus is that it's not build to handle an easy migration.
The program cannot read files from InDesign or QuarkXPress, two of the top publishing programs. So if you're moving to something cheaper, you'll also have to reformat as well.
Short Verdict
Scribus is a solid choice for a free publishing program that can accomplish the same amount of work as InDesign. That being said, take heed of the program not being as well-integrated with previous publishing file types.
Recommended for those who need the cheapest alternative and willing to start from scratch.
6. Swift Publisher
Built for a Macintosh environment, Swift Publisher has been created to be a user-friendly and straightforward piece of publishing software.
The application can handle all the primary publishing needs that span from brochures and business cards. It boasts many of the same features, including page layouts and customizable text options.
Pros
Swift Publisher makes things easy for first-time publishers thanks to its wealth of resources.
Open the program, and you'll find it comes with over 500 different types of templates for any project in mind. These include complex brochures, catalogs, business cards, and so much more.
There's also a vast number of pre-made content as well in the form of 2,000 free clipart images and 100 image masks.
Mediums of 2D and 3D can also be dabbled in with their own presets as well.
Just about everything, from the interface to the tools, can be customized to your liking.
Swift is also one of the cheaper one-price alternatives on this list. The cost is as low as $19.99, with an option to upgrade in the future for half the price.
You can also spend a little more for the extras pack (includes over 40,000 royalty-free clipart images and 100 Open Type fonts) for only $27.99.
Cons
The major flaw within Swift Publisher is its limitation in platforms. Currently, the application will only work on Mac computer environments. This means the program will be of no use to PC users and make handing off projects all the more difficult when going through different machines.
The tools present also don't span as far as that of InDesign.
While there are some similarities in how the program works with layers and adjustments, many tools have been reduced to mere sliders with little in the way of detailed options. This doesn't bode well for those seeking more professional quality work.
Short Verdict
Swift Publisher is a cheap and simple alternative that will only be of use to those working on a Mac. The software is built well enough for beginners and plenty of starting points but leaves a lot to be desired by professionals and recommended for publishing novices with both a budget and a Mac computer.
7. LucidPress
LucidPress powerfully stands out among the crowd of InDesign alternatives by being web-based. Developed by LucidSoftware, the application works through your web browser for doing publishing projects.
Such flexibility has made it the star application for such organizations as Crate & Barrel, Prada, and Berkshire Hathaway.
Pros
LucidPress is incredibly easy to use for its web-based interface.
Making edits and bringing in images is as simple as dragging and dropping numerous elements.
A series of simple dropdown menus and buttons also make editing everything from graphics to text feel easy.
Being constantly online, LucidPress benefits from an elaborate collaboration ability. Those working within a team will appreciate how the application allows for easy sharing and commenting. This makes the program quite ideally suited for those working on projects with a lot of voices.
Another vital aspect thanks to the online capabilities is its synchronization with other online resources.
It can work alongside Google Docs, YouTube, Dropbox, Flickr, Facebook, and more. For those seeking to publish directly online or made available for others, this will take a lot of the extra work out of uploading.
There are also some varying pricing models to suit different needs. Those who need the application for the most basic of documents (3 pages or less) can use LucidPress for free. Those who need the app for more professional work and team projects can spend anywhere from $10/monthly to $12/monthly a user.
Cons
For being a freemium piece of software, LucidPress has its limitations. Aside from being somewhat limited in its free form, there's also a lack of more advanced tools for setting up denser projects. This won't be an issue for those with simple publishing needs but will be troublesome for those making detailed flyers or books.
Although the program does work in any browser on any computer, it does appear to have some differences in how it functions. In particular, Mac computers seem to serve much slower when using LucidPress. So the application works far better on PCs than it does for Macs.
Short Verdict
LucidPress stays true to its name by being a lightweight program for lightweight projects. It's free for simple usage and incredibly cheap for business usage. If you don't mind having the most limitations of any other alternatives, LucidPress serves decently as a cheap/free choice for simple publishing.
Frequently Asked Questions
How much does it cost to buy InDesign?
InDesign costs $20.99/monthly or can be purchased under the complete Adobe Creative Suite plan for $52.99/monthly.
Can I get Adobe Illustrator for free?
Adobe Illustrator, like all Adobe applications, costs a monthly fee and will run $20.99/monthly for a subscription to the program.
Does anyone still use QuarkXPress?
Despite having been around since the 1980s, QuarkXPress is still used as a powerful piece of desktop publishing.
Is Scribus any good?
Scribus is far more than merely a publishing app – such as Word – but is limited when it comes to the likes of InDesign.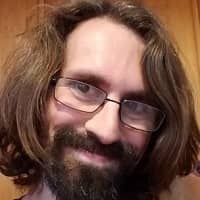 Mark McPherson has been working as a video editor and content writer for over ten years. His background started in animation and video editing before shifting into the realm of web development. He also branched out into content writing for various online publications. Mark is an expert in video editing, content writing, and 2D/3D animation.