(Last updated on December 7th, 2021)
Is Lightroom the best photo-editing application on the market? Do any other programs come close to matching their quality for editing photographs? Find out in this article covering the various alternatives to Lightroom.
Adobe Lightroom has become one of Adobe's most robust applications when it comes to photo-editing. As a spin-off of sorts to Photoshop, Lightroom in a non-destructive environment for editing photos. This means your changes are not saved over the original, making a new copy when finished.
Lightroom comes in two versions. The more modern version, also known as Lightroom CC, has been built to sync with cloud storage and works on mobile devices. Lightroom Classic only works on desktops but boasts a few features missing from Lightroom CC, such as HDR imaging.
Of course, Lightroom has its limitations. Whether it's the non-destructive environment not allowing for graphical illustrations or the switching between versions for features.
However, this could make photographers curious about other applications. Here are seven strong alternatives to using Lightroom when it comes to your photo-editing needs.
1. Adobe Photoshop
As the Adobe Creative catalog's jack-of-all-trades, Photoshop continues to remain one of the most popular graphic design applications out there.
Having been a consistent application since 1990, it's used for both photo editing and raster illustration. Projects are saved in the widely-recognized PSD format.
Photoshop has evolved to support video and 3D aspects and integrate with other applications as well. The program can read information exported from the likes of Illustrator, InDesign, and many more.
The exporting also functions similarly where other Adobe programs can read Photoshop information.
Pros
Unlike Lightroom, Photoshop is more of a graphics program that can allow for raster illustrations and effects.
The application works within a raster graphics environment without the non-destructive element. This means you can make adjustments to contrast and brightness and add text and drawings over your images.
A huge bonus with using Photoshop as an alternative is that it's one of the cheapest. Consider how Photoshop comes bundled with Lightroom in the Photography Plan for only $9.99/monthly. So it's not that hard to make the jump between programs, especially since it's cheaper to buy both than just one.
Cons
Adobe Photoshop Pro is capable of quite more than just photo-editing, which, unfortunately, means it requires a bit more learning.
The layout is not as simple as Lightroom, seeing how users will have to poke around the settings and interface. Some customization will be required.
The other aspect that makes Photoshop less friendly for beginners is that it doesn't boast a streamlined workflow.
While it's possible to do more within a raster environment, it'll take more time to organize and make edits. You'll have to take a few more steps to get the same results.
Short Verdict
Photoshop can accomplish much of the same cosmetic photo-editing functions of Lightroom but is not as intuitive. It takes some extra steps to make what are usually easy edits to make within Lightroom.
Photoshop is also better equipped for more multimedia projects, so it's best recommended for an artist who is more than just a photographer.
2. Luminar
Luminar functions much in the same way as Lightroom for also being a non-destructive post-production application. It edits photos in a RAW format and is capable of handling bigger batches of images.
Luminar also doubles as a plugin for Photoshop and Lightroom, not unlike Lightroom's history of being an add-on for Photoshop.
Pros
Luminar is surprisingly powerful in how much it mimics the aspects of Lightroom.
The AI-infused tools can make plenty of innovative changes to everything from the eyes in portraits to the sky's altercation.
A History panel's aid also helps keep non-destructive edits in line, saved even when you close out of the program.
Unlike Lightroom, Luminar doesn't require a subscription but a one-time purchase fee. For a cost of only $89.99, you can purchase a license.
You won't receive a reduced-price upgrade offer, but the price is low enough to be still a better value than the subscription cost of Lightroom.
Cons
Luminar is a powerful program that sadly requires a mighty PC to work correctly. The minimum requirement for Luminar is that of a computer with an i7 processor and 16GB of RAM. Considering these are the more expensive computers out there right now, it's not as beneficial for budgeting photographers when it comes to hardware.
There's also a questionable aspect of Luminar still being a plugin for both Lightroom and Photoshop.
While it is nice to have the option of bringing in most of Luminar's features into Lightroom, it begs why to use the program on its own. Being both a complete program and a plugin may leave some photographers conflicted on which version to go with.
Short Verdict
Luminar is capable of handling the same tasks as Lightroom with a similar workflow as well. You will, however, need to invest in an exceptionally powerful computer to make it all work. Recommended only for professionals with a top-of-the-line computer built for such a program.
3. Darktable
First released in 2009, Darktable is one of the stricter competitors for Lightroom. This is because it shares a lot of similarities in its non-destructive aspect of editing RAW images. More importantly, however, is that it's a free and open-source application.
Pros
The most apparent advantage that Darktable has over Lightroom is in the pricing. Being free and open-source means there's a lot of benefit for both beginners and experts. Those who are just starting don't have to invest any money, and developers can retool the program.
The application is highly supportive of RAW formats. Over 400 different types of camera formats can be recognized through Darktable. This aspect provides a wealth of support for any photographer working with just about any kind of program.
Darktable also has several handy exporting tools to streamline the uploading process. So if you know your photo is going straight into someone's email, you can cut out a lot of the grunt work in exporting and uploading.
Additionally, images can be shipped directly to Facebook and Flickr as well.
Cons
Darktable sadly lacks in a lot of the finer details one can evoke with Lightroom.
Most of the tools for adjusting images are somewhat limited in what they can provide for photographers demanding high quality. They're also not very intuitive either, as first-timers may find the controls a bit dense.
It should also be mentioned that Darktable is not well-suited for handling large amounts of photos. A few hundred shouldn't be a problem, but libraries that range in the thousands do not bode well for the application. It's not a very appealing aspect for professional photographers working with large batches of images.
Short Verdict
Darktable is a cheap (free) and quick program that can help you speedily edit your photos and get them published online ASAP.
That being said, it still lacks the finer details that prevent it from being a prime competitor—recommended for beginner photographers who need to wrap up their post-production in a short amount of time with few details and no price tag.
4. Capture One
Developed by Phase One, Capture One has been the star application of the camera company. It is a RAW editing program and features many detailed tools akin to that of Lightroom. The program can also be purchased at a reduced price, depending on the camera model you use.
Pros
Capture One has a lot of unique features in this area when it comes to bringing in your photos to edit and organize them. In particular, tethering works far better here when it comes to drawing pictures from cameras.
Images can also be better organized into sessions instead of just catalogs.
Capture One also makes more detailed edits than Lightroom, thanks to many various features.
Instead of just using sliders, a color wheel can make more specific modifications a lot easier to perfect.
The options for using layers also make it easier to organize and coordinates your adjustments.
Cons
Capture One still lacks high-quality functions. Tools for merging HDR and panoramic imaging are not present. To be fair, Lightroom CC doesn't have this either, but Lightroom Classic does, despite only being on desktop and only being available through the Adobe Photography Plan.
The program also doesn't come cheap. The monthly cost for Capture One $19/monthly for use with one particular camera model. If you're only using one camera, tough, the price is much cheaper at $14/monthly. It's more expensive than purchasing either Lightroom or the Photography Plan.
Short Verdict
Capture One is best recommended for professionals who desire more detail and control. It's a costly endeavor that is a bit steep for those just starting in the industry.
Photographers who have a specific camera in mind and an eye for detail will find a better benefit in using Capture One than Lightroom.
5. PhotoWorks
PhotoWorks is a rising star among image editors. In comparison with Lightroom, this software is aimed at beginners and middle-skilled photographers, who need to get their photos enhanced fast but on a high-quality level. PhotoWorks offers a plethora of AI-powered tools, while still providing you with enough manual control.
Pros
Most of the tools are pumped up with AI. It analyzes your images and helps you improve their looks in the shortest time possible. You can use auto correction to improve your landscape shots, perform photo montages with smart background replacement, and apply one-click presets to enhance your portrait shots.
Just like Lightroom, PhotoWorks uses a non-destructive approach, meaning your original image won't be replaced and you can always start editing anew.
Apart from the subscription plans, you can purchase a life-time license. That's cheaper than the Adobe plans, and you're able to use the software at any time, without refreshing your subscription.
Less demanding in terms of hardware. Lightroom and Photoshop are always craving for your PC performance, especially for the video card and RAM. PhotoWorks is more loyal and will run smooth even on your home laptop.
PhotoWorks supports 450+ RAW formats, so if you prefer working with this format, you will have no problems.
Cons
PhotoWorks doesn't provide any high-level retouching tools like Photoshop or Lightroom. There is no HDR-merging, no layer system or masks. Still, if you aren't a professional, you might not need these tools.
No batch processing or scenarios. PhotoWorks doesn't let you enhance lots of images in one click.
Short Verdict
PhotoWorks is a decent Lightroom alternative for non-professionals and those who just started their journey as a photographer. For a low price, the software provides an extensive toolkit with many smart features.
6. ON1 Photo RAW
Branded as one of the best-selling photo-editing programs on the market, ON1 Photo RAW is, as you may have guessed, a post-production app that deals in RAW images.
Made from an Oregon-based company, this app is a bit of the best of both worlds. It has the management tools of Lightroom coupled with the layer effects of Photoshop.
Pros
The big draw here is that ON1 has the functionality of both Lightroom and Photoshop. So if you liked the adjustment tools of Lightroom and want to work in a more layered environment akin to Photoshop, you can do both. No swapping of apps required.
Another aspect that stresses this as more of a jack-of-all-trades application is the toolsets. In Lightroom, you'd have to switch to Classic on the desktop if you wanted to work with HDR and panorama tools. Again, no swapping is required, which will benefit those working on mobile devices.
Then there's the pricing which comes with options for either a one-time fee or subscription model. Users who just want to pay once can choose to spend $100 for a perpetual license with discounts on future versions. Paying $130/annually, however, will keep the software updated and give you access to more learning materials as well.
Cons
While it seems that ON1 Photo RAW has a massive advantage over its direct competition, there are a few key areas where it requires some work.
The most notable aspect is the lack of cloud editing. While you do have the advantage of not worrying about importing as files are read locally, the flexibility of having everything in the cloud can't be overstated.
Although the app does seem to be posed as a combo of Lightroom and Photoshop, it hasn't strictly carried over everything.
There are a few special functions that don't quite carry over from the other programs, most notably Photoshop. So don't count on this being an ultimate alternative to the Adobe Photography Plan, including Lightroom and Photoshop.
And while all of ON1 Photo Raw's features make it quite the powerful program, it comes at a bit of a price. This more has to do with your computer than your wallet. The application runs relatively slow for some heavy-duty projects, so be prepared to bulk up on RAM when investing.
Short Verdict
ON1 Photo Raw can pull off quite a bit to be the more all-encompassing alternative. With the embedment of much of the same tools and functions as Lightroom and Photoshop, it's a robust alt app for Adobe's Photography Plan.
It is recommended for photographers who're seeking a Lightroom alternative that can do just a bit more.
7. RawTherapee
As the name would imply, RawTherapee is a non-destructive photo-editing program for post-production projects. Besides sharing the same environment as that of Lightroom, it's also devoted to organizing extensive collections of photos for editing.
The program works with Windows, macOS, and Linux.
Pros
The level of image formats that RawTherapee can recognize is relatively high. It can read many standard raw forms that include the likes of Pentax Pixel Shift and Canon Dual-Pixel.
The app can also recognize non-raw formats like JPEG, PNG, DNG, and TIFF.
The organization of the images brought into the program is also pretty stellar. You need only add your photos to RawTherapee through its folder. This means you can bypass the importing process required by other photo-editing programs.
RawTherapee is a free and open-source piece of software that both hobbyists and professionals can use as they please.
Hobbyists can enjoy the freedom of not having to pay anything for the app.
Professionals, of course, can you the program freely for work and even tinker with the mechanics of the program to tailor to their needs.
Cons
Despite having much functionality within Lightroom, RawTherapee could still use some polish in a few areas. Namely, the organizational tools could use some work, as could the adjustment tools.
There's also a lot of crucial tools missing, such as the healing brush tool.
Another problem is that RawTherapee doesn't have much support behind it in terms of learning tools.
With a limited range of tutorials, those trying to learn the program may face a steep learning curve.
It will take some time to learn the ins and outs of the various tabs that differ from Lightroom.
Short Verdict
RawTherapee is by far the best free alternative to that of Lightroom. It boasts most of the same tools and is capable of handling a wide array of image types. Despite taking some time to master, this app comes highly recommended to beginners and pros on a budget.
8. Affinity Photo
Among Affinity's trifecta of graphic applications, Affinity Photo has been continuing the legacy of PhotoPlus since 2015. Operating on macOS, Windows, and iOS environments, the program has often been considered a prime competitor to Photoshop.
Lightroom could also be considered the competition as well for reading similar formats and having similar features.
Pros
The tools for making photo adjustments within Affinity Photo are rather powerful. Everything from the adjustments to the effects to the filters comes loaded with plenty of options for customization. It's just as strong as Lightroom in this department.
In terms of formatting, Affinity is quite capable of handling the same inputs and outputs. The program can read RAW and PSD files, capable of reading the information that comes with them.
The app is also rather adept at merging HDR photos into your projects.
The program also has a much better range when it comes to brushes as well, something Lightroom lacks in support.
The paintbrushes are not only highly varied in their selection but they also support tablet pens as well. This makes the application exceptionally beneficial for artists who want full control over tweaks.
Affinity Photo also has one of the cheaper one-time fees for purchasing the app. All you need to pay is $49.99 and the program is yours without any additional subscriptions or fees. Though not as appealing as the free and open-source apps, it's still a relatively cheap price.
Cons
Unlike Lightroom, Affinity Photo doesn't have an easy means of organizing photos. Whereas Lightroom keeps everything neatly tucked in a catalog for easy access, this app leaves you adrift sorting through everything. This has been a major issue app users have been asking Affinity to fix for years.
The interface is also not as intuitive, with everything not being as neatly presented. You'll have to do a lot of tinkering and exploring before you become comfortable enough with the program to make detailed photo edits. It's a far cry from Lightroom's guided workflow of easy-to-use tools.
Short Verdict
Affinity Photo has more than enough power and low investment with its small one-time cost and high amount of complexity. That being said, it will take some time to learn for those just starting in their photographing careers.
The app comes recommended best for professionals who want plenty of options and are up for studying the program.
Frequently Asked Questions
Can I do Photoshop on my phone?
Photoshop can be used on iPhones, iPads, and Android devices.
Is Luminar better than Photoshop?
Luminar is a most simplified non-destructive photo editor that is better suited for beginners than Photoshop's denser raster graphics environment.
Is Darktable as good as Lightroom?
Darktable has much of the same features as Lightroom but is a bit more complex, and it's not as recommended for beginners.
Is RawTherapee safe?
RawTherapee is a safe and secure application that works perfectly in Windows 10.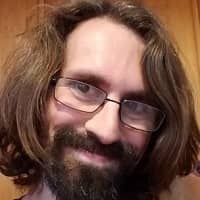 Mark McPherson has been working as a video editor and content writer for over ten years. His background started in animation and video editing before shifting into the realm of web development. He also branched out into content writing for various online publications. Mark is an expert in video editing, content writing, and 2D/3D animation.