(Last updated on October 28th, 2021)
Do you enjoy using Picasa but want something different? Are you looking for something cheaper or with more features? What are your options? In this article, you'll find out about Picasa alternatives that can suit your creative needs.
Picasa used to be a piece of Google software used for photo editing. First released in 2002, the program was built to sync with Google photos for making simple and easy edits. The program was notable for working on Windows, Mac, and Linux systems.
Unfortunately, Picasa was discontinued in 2016. Google specified their decision as one of moving on to develop a more singular photo editing app of Google Photos. Unlike Picasa, however, Google Photos isn't quite freeware as it requires costs for more space and features.
If you're not willing to make the jump to Google Photos, there are several other options to consider. Some of them are more powerful, and some of them are free. Some of them may even be on your computer right now without you knowing it! Here are seven great alternatives to Picasa when it comes to photo editing.
Get a Special Discount On Our Top Picks!
---
BEST OVERALL PICK FOR PROFESSIONALS
---

Adobe Creative Cloud
Get all 20+ creative apps and services for photography, design, video, UX and more.
at adobe.com
---
BEST FOR PHOTO EDITING
---
Luminar
Fully powered by AI, Luminar is a simple, easy-to-use photo editor with lots of features and tools.
at skylum.com
---
BEST FOR PROFESSIONAL PHOTOGRAPHERS
---
Adobe Lightroom
Lightroom offers top-quality photo editing tools from your computer, tablet or phone.
1. Luminar
Skylum's Luminar is a non-destructive photo editor best suited for editing RAW images to preserve the originals. Photos can be altered easily with the use of handy sliders that are simple to use. The interface has been designed to be as clean and accessible as possible for any skill set.
Luminar can not be purchased for a one-time fee of $89.99. Plugins also exist to bring all of Luminar's functions into Photoshop, Lightroom, and Photoshop Elements. So if you ever need to use another program, Luminar's similar setup can follow.
Pros:
The one-time fee of $89.99 is an absolute bargain compared to similar software pricing. Being able to pay under $100 for a photo imaging software you can use for a lifetime is quite the deal. If you check Skylar's website, you can also find some bundles for one-time-fee deals that include Aurora HDR for developing HDR images.
The sky replacement tool is the absolute highlight of Luminar. The smart technology at play makes it easy to replace the sky of any image by quickly detecting the area. The sky of your photographs can then be removed, replaced, or altered to your liking.
The interface is straightforward to use. You can easily navigate from making adjustments with the slider tools to various filters for quick changes. Access to both within the same window makes the workflow process incredibly easy when everything is laid out in front of you.
Cons:
While Luminar can handle editing a handful of photographs, it's not as adept at organizing them. If you're trying to sort through vast catalogs of photos, there's little within Luminar to help with the process of sorting through them. You're going to have to be handy with your File Explorer if you use Luminar.
In addition to not sorting extensive collections of images, Luminar also doesn't offer many organizational methods. Your options for adding keywords and metadata to your photos are severely limited. This can be a real deal-breaker if you find yourself with heavy workloads of hundreds of photographs.
While Luminar is advertised as having no subscription required, there is Luminar X Membership. This premium membership gives you access to more templates, tutorials, and textures. While the cost is under $100 annually, it's something to consider when investing in Luminar.
Short Verdict
Luminar is a photo editor capable of making quick and easy edits. The features of the AI tools and sky replacement options alone are enough to make it an easy sell for more photographers. It's also relatively cheap when considering the one-time cost.
All that being said, the organizational aspects should be taken note of when considering the program. Luminar is not as ideal if you find yourself tasked with editing hundreds of photos. If you've only got a few dozen and don't require a lot of organizational tools, Luminar will work just fine for your photography edits.
2. Adobe Lightroom
As a spin-off to Photoshop, Lightroom has become Adobe's more ideal application for photo editing. This non-destructive editor has gone on to become a bit of an industry standard. Once you click around the program for a few minutes, you'll understand why.
Lightroom has been designed to be as easy to use as possible. Free from a lot of the clutter of Photoshop, this app uses a combination of sliders and a few brushes to make photo edits quickly and effectively. The use of presets and version saving also makes it easy to keep track of your progress.
Pros:
Lightroom has an incredibly speedy workflow process. This is primarily due to the easy import process and the simple use of sliders for making adjustments. With a host of other vital features, several photos can be edited in a relatively short period.
The cloud storage offered by Adobe with a Lightroom subscription is incredibly convenient. Access to online storage makes the transition from mobile to desktop versions of Lightroom pretty easy. This is primarily because both versions of Lightroom can save similar settings.
The interface is very appealing to the eyes and easy to navigate. Having your entire album on the bottom and the host of sliders on the right makes it simple to jump from one photo to another in making simple edits. It doesn't take too long to find the other features of presets and versions as well.
Cons:
Adobe Lightroom is a costly application. Using the program requires a subscription fee of $20.99 a month. That cost can add up over time, and there's no option for a one-time price. The mobile version can be used for free but with a minimal understanding of the program.
While Lightroom's slider options are handy, they're not as uncommon to other Adobe programs. Adobe's other applications of Photoshop and Bridge come bundled with Camera RAW, a filter that can achieve the same effect. So if you already own Photoshop, you already have access to most of these features.
Lightroom's album setup can be a bit frustrating. While the quick import process is speedy, you're reliant on the internal program for your organizational needs. Those who are more used to managing their photos with Adobe Bridge or the File Explorer may find this method of organization quite cumbersome.
Short Verdict
Lightroom is such a fast and powerful program that it's easy enough to recommend for any skill level. The import process has been simplified for quick photos, and the sliders make edits incredibly fast to articulate. You'll be surprised just how easy it is to navigate such a workflow.
Lightroom also has a fair share of effective organization for both its cloud storage and rating system. However, you'll have to get used it setting up catalogs within Lightroom as opposed to File Explorer. Keep that in mind when handling heavy workloads with the program.
Does Lightroom sound like an app you'd use for your photography? If you're ready to take that leap, check out our link to purchase the product. You'll get a discount as well, so you won't have to invest too much upfront.
3. Darktable
Darktable can be considered as one of the more versatile photo editing applications. This component mainly relates to its stellar file management system and its ability to handle advanced RAW image editing. It's also available on Windows, Mac, and PC.
Pros:
Darktable is a free and open-sourced photo editing application. This means the app is free to use for personal or professional work and that you can tinker with its many components. This can be incredibly useful for photographers who dabble in programming and want complete control of their editing software.
The application can process several different images and RAW files for editing. This is beneficial for those working with various cameras and requires precise edits for color and contrast. It's a great alternative to Lightroom, considering how many similar features it possesses.
The file management within Darktable is top-notch. Maintaining a catalog of images is easy to accomplish and becomes far more manageable to group than that of Lightroom. The interface is for displaying them is also just as easy to navigate as that of Lightroom, making it simple to switch between different photos for different edits.
Cons:
Darktable is not a very easy program to learn. While this mostly has to do with the interface and features not being as intuitive as other programs, parts of the software are unstable as well. You'll have to reconfigure parts of the app to make it work for your workflow.
For professional photographers using the latest cameras, Darktable is not as adept at recognizing the newer models. This limits the support you'll have for editing photos in a manner where the program can pick up on your camera settings.
The learning curve is a bit steep. Getting around the interface and becoming used to the tools can be a bit of a challenge. As an open-sourced program, you can retool Darktable to be easier to use, but that can take up more of your time than you may prefer.
Short Verdict
Darktable is an excellent choice for photographers on a budget, considering it's free to use for professional and personal use. It does take some time to figure out as the interface isn't as intuitive compared to Lightroom or Luminar. With some training, however, one can accomplish quite a bit with this powerful app.
4. Photoshop Elements
Adobe's consumer-grade version of the popular Photoshop app is Photoshop Elements. It's a consumer-grade version of the same application that's built to be easier to use. As the marketing would imply, it's a program that targets those seeking to edit family or vacation photos.
That being said, Photoshop Elements still has a few powerful features worth noting. It can still accomplish such functions as background removal and facial fixes. For the novice photographer, the simplified interface will also be a significant draw in addition to the small price tag.
Pros:
Photoshop Elements has several smart tools that make the editing process more accessible despite being a consumer-grade product. Features for removing backgrounds, fixing eyes, and touching up facial blemishes will be great use to photographers. They're also easy to use, considering how they're presented.
Photoshop Elements is cheaper than Photoshop, considering it doesn't require a subscription fee. The program can be purchased for a one-time fee of $89.99. That cost gives you access to the application for a lifetime, as well as a reduced price for future upgrades.
Facial recognition tools allow Photoshop Elements to organize your photos easily. If you're working with hundreds of photos, this function can be handy for keeping everything together with your photography projects.
Cons:
Despite being cheaper than Photoshop, the price tag for elements does seem a bit expensive compared to the competition. When compared to Adobe's typical subscription plan, the one-time fee is far more pleasing. Compared to non-Adobe apps, however, the price is a bit steep.
The lack of Photoshop's more powerful features is going to be frustrating for more professional photographers. While Elements can still accomplish much of the same video functions, there's some frustration in the program's limitations.
The interface is perhaps too simplified for professional photographers. While this may not be much of a concern for novice photographers starting in the industry, the more intermediate photographers may be slightly annoyed by the unorthodox layout.
Short Verdict
Photoshop Elements is essentially a cheaper and easier-to-use version of Photoshop. It trims down more of the complex features that make the interface far less intimidating. While these aspects limit this application's capabilities, it makes the handful of powerful features easier to use.
Though targeted mainly at non-photographers, the app does feature powerful facial recognition software for organization and smart features for removing backgrounds. Much of the impressive stuff you can accomplish through Photoshop is still present here. For these reasons, Photoshop Elements is best suited for beginners who want to achieve a lot with their photos.
Does Photoshop Elements sound like the app of choice? If you're considering buying it, please check out our purchase link. Using that link will give you a discount, so you won't have to pay as much to start editing your photos with this powerful program.
5. Microsoft Photo
Microsoft Photo is not only a free piece of photo editing software for Windows but one that already comes preinstalled. Being a Microsoft product, it can easily sync with typical Microsoft applications such as OneDrive. It's also a bit more powerful than you may expect for software that comes bundled with Windows.
Pros:
The immediate draw to Microsoft Photo is that it's free to use. Even better, it's already installed in most versions of Windows, so most PC users probably already have it without realizing that it was present. The program can also be used on Xbox consoles.
The interface is incredibly user-friendly, that anybody can jump right into using the program. The essential photo editing tools of cropping, filters, and text are simple enough to find, use, and edit with ease.
In addition to being simple to use, there are also some more complex features of facial recognition. This aspect makes it easy to sort through your various photos with little organizational knowledge. Microsoft Photo can quickly identify and organize pictures of similar features.
Cons:
Being a Microsoft application, this photo editor works exclusively on Windows environments. That means if you're a Mac or Linux user, you're out of luck when using this program.
Microsoft Photo has its easily noticeable limitations. The more complex functions of removing backgrounds and piecing together panoramic images.
Short Verdict
Microsoft Photos is a pretty bare-bones photo editor, but it's perfectly built for simple edits by beginner photographers. This application can get those jobs done quickly for those who need to make quick and basic altercations to their photos. It's also a free app ready to use on Windows systems that doesn't take much time to learn.
6. Apple Photos
In the same way that Microsoft Windows comes with its photo editing program, Apple has the same type of app. Apple Photos comes pre-installed on all macOS and iOS devices. Like Microsoft Photos, it's a program for simple edits that you need to make on the fly.
Pros:
Apple users don't have to go searching for this app. It's already on their computers and is free to use for personal and professional edits. With no investment or even downloading required, it's certainly worth looking at the program to see if it suits your needs.
Apple Photos can sync with your Apple's iCloud to automatically update your saved photographs. This can be an essential aspect if you're switching between different Apple devices and want an easy means of keeping all your images together.
Perhaps the most intriguing aspect of Apple Photos that differs from Microsoft Photos is that it can handle editing RAW photos. The program can recognize a variety of camera brands to make specific edits all the easier to accomplish for the more professional photographer.
Cons:
As an Apple application, Apple Photos will only work with Mac devices. In addition to only being usable on this platform, it can only allow exportation to other macOS and iOS devices. This can be difficult if you need to push out your finished photos on different machines.
The app is lacking in the more advanced features found in other photo editing apps. Aspects of removing backgrounds and stitching together photographs for either panoramic or HDR images cannot be accomplished with this app.
Short Verdict
Though limited to more advanced edits, Apple Photos can handle the more basic photo edits with ease. It syncs well with the Apple iCloud for ease of organization and can recognize RAW files. For these many aspects, it's a little easier to recommend as a photo editor for Mac users just starting their photography journey or professional photographers who need to make some simple edits fast.
7. Zoner Photo Studio X
If you've never heard of Zone Photo Studio X, you're not alone. This isn't the most well-known photo editing apps on the market. That being said, it's a unique photo editing app that won't cost very much to use and has cloud storage.
Pros:
The tools present in Zoner Photo Studio X are pretty extensive. You can use layers and masks to compose effects similar to that in Photoshop. You can also use a variety of sliders for making photo altercations that are comparable to Lightroom.
Zoner Photo Studio X has a cataloging system that allows you to account for thousands of photos. Images can be organized by date, keywords, shot locations, and many more aspects. It's up to you how you want to set up your catalog of photos.
The cost is relatively low. While you will have to pay a subscription fee, it only amounts to about $4.99 a month or $49 a year. As far as subscription prices go, that's a real bargain.
Cons:
Zoner Photo Studio X is pretty basic when it comes to recognizing photos off your camera. If you have a newer camera model, there's a good chance that this application won't support it. Due to this issue, the app may not be the best for professional photographers.
Zoner still has some lingering usability issues that make the application unstable at times. Some of the tools are not as effective, and some program versions are prone to crashing. You can also expect the app not to be as fast when handling some of the denser edit processes.
The file organization of Zoner Photo Studio X leaves a lot to be desired. The app lacks innovative features of AI and facial recognition to organize better the more influential albums of photos you may find yourself editing. For this reason, it's not as recommended for large workloads.
Short Verdict
Zoner Photo Studio X is not just a suitable alternative to Picasa but also for Photoshop and Lightroom. It contains a few familiar functions and can accomplish much of the same results, including video aspects found in Photoshop Elements. It's also a much cheaper alternative given the lower subscription price.
Frequently asked questions
Is Luminar worth buying?
Luminar has many features to warrant its price tag of $89.99 as a one-time fee. One of its key features is the ability to replace the sky in photographs with remarkable smart technology. This is just one of the dozens of features that make this application adept at photography edits.
Is there a free version of Lightroom?
If you're using Lightroom on your desktop computer, you'll have to pay for a subscription of $20.99 monthly to use the application. However, if you're willing to work on mobile devices, you can get away with using the limited version of Lightroom. The mobile of Lightroom is also cheaper to use if you decide to go the premium route.
Is Darktable better than Lightroom?
Darktable does have a few more features than Lightroom. The price point is also far cheaper than Lightroom, considering Darktable is free to use while Lightroom requires a subscription fee. That being said, Lightroom has a speedier workflow than Darktable.
Is Photoshop Elements the same as Photoshop?
Photoshop Elements is differents from Photoshop in that Elements is a consumer-grade version of the program. This means that Photoshop Elements has fewer features than Photoshop and targets non-photographers who want to edit family and vacation photos. All that being said, Photoshop Elements does have some powerful tools for adding in effects and fixing faces.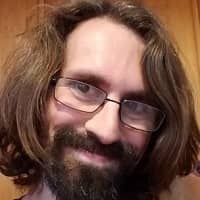 Mark McPherson has been working as a video editor and content writer for over ten years. His background started in animation and video editing before shifting into the realm of web development. He also branched out into content writing for various online publications. Mark is an expert in video editing, content writing, and 2D/3D animation.