(Last updated on May 3rd, 2021)
Can anything beat the design application Canva? Are there similar programs that can match the power and the price? Find out in this article the seven best alternatives to Canva.
Canva has become one of the more unique graphic design tools for the simplicity of the application. The ease is due to the wide range of ready-to-use materials. Everything from templates to design types to photos to graphics is provided, spanning vastly in number.
The application comes under two different plans: a free plan and a professional plan. You do get quite a bit under free, despite the limitations. The free version of the software includes 250,000+ free templates, 100+ design types, team support, and 5GB of cloud storage.
The professional plan, running about $9.99/monthly, gives you access to all that and more. The pro version's extent includes 420,000+ free templates (new designs daily), 75+ million premium stock photos, 100GB of cloud storage, and social media scheduling.
With all that is being offered in mind, Canva is ideal for non-designers who want to try their hand at graphic design. There's little worry of fretting over a blank canvas when there are so many starter templates and graphics to choose from, making that process of learning a new program less of a strain.
While Canva is a relatively cheap and quick way to achieve some stellar graphics in a hurry, one may be more inclined to seek something a little more robust. For as powerful as the tool can be, you don't merely have to settle for it being the only free or template-heavy app on the market.
Here are seven graphic design apps to consider as strong alternatives to Canva for your graphic design needs. Some of them may be a little more expensive, and others may not have as many out-of-the-box elements, but all of them can more or less get the same jobs done.
1. Adobe Photoshop Pro
Of course, when it comes to just about anything involving design, Adobe Photoshop has been considered the jack-of-all-trades. Since 1990, it has continued to not only evolve for design but has even branched off into programs such as Lightroom.
Photoshop is capable of everything from highly detailed posters to elaborate web designs as a raster-based graphic design program. The program has also grown to support such functions as 3D and can recognize a wide range of formats, including the flagship format of PSD that has become universal among graphic design apps.
Pros
Photoshop is a compelling application that can span numerous projects and formats. Everything from web design to posters can be accomplished. Photoshop can do everything Canva can do and more.
The app is highly versatile in offering mobile support and cloud storage, making Photoshop ideal for working on the go, making transitions easy from your office to on-site work.
If Photoshop is purchased under the photography plan, it can only cost $9.99 a month. That's the same price as Canva's pro plan.
As a part of the Adobe creative suite, Photoshop can integrate with other programs in the library such as Illustrator, Lightroom, and InDesign.
Cons
Cloud storage for Adobe Products is comparably smaller unless you're willing to pay more. You can have the same 100GB level of storage that Canva offers, but you'll end up paying $20.99/monthly.
A steep learning curve makes Photoshop not as easy to use out of the box compared to Canva. Photoshop is capable of a lot, but it requires more extensive training and practice to master all of its intricacies.
The layout contains so much that it can take some time to get used to the interface before you'll find a proper groove for your workflow.
Photoshop is not browser-based, so you'll need a powerful enough machine to support the denser program.
Short Verdict
Photoshop is worth checking out for those seeking to become a more well-rounded designer. However, if you're just seeking to focus on a specific area of design, the application may be a little much. It's best suited for those willing to invest in their career, given the steeper price.
Read our detailed comparison between Adobe Photoshop and Canva here.
2. Stencil
Stencil is a graphic design app that seems to have been almost specifically for those working in marketing. The heavy focus is squarely on crafting marketing resources, ranging from flyers to social media images.
The simplified method of Stencil will make Canva users feel right at home in a relative niche environment. You won't need a lot of training to get used to the program with laser-focused templates and formatting designed to get straight into crafting marketing materials.
In terms of what's offered, Stencil boasts hundreds of templates as well as 1,200,00+ images, 800,000+ icons, and 100,000+ quotes. These are all easy to use in a design, given the simple tools to make a quick turnaround.
Pros
The drag-and-drop interface makes the program easy to learn and craft compelling design with so little.
The workflow is incredibly streamlined with the specific interface that can make crafting the best design possible take mere minutes.
The flexibility in customizing the templates and images gives the application a great range in tweaking your design to be just right.
Cons
Stencil's free version has the limitation of only allowing users to create ten images a month. This is not ideal for the designer who will find themselves going back multiple times for tweaks in team environments. You'll have to pay $9/monthly to create more or $12/monthly for unlimited.
Photos and icons are also quite limited under the free plan when compared to the paid versions.
Stencil is not ideal for those who need an application for a team environment as there's no group pricing tier or collaboration tools present.
Short Verdict
Stencil is an ideal graphic design application for the novice who needs a robust design in a hurry. It's such a simplified piece of software that can get the job done quickly and also for free if you have a clear vision in mind to get over the limitation—recommended for non-professional designers who want a simple program with speedy delivery.
3. Snappa
Designed specifically for the average user, Snappa stays true to its name by making sure compelling graphic design is as easy as snapping your fingers. The program has been designed specifically for web graphics of ads, blogs, and social media campaigns, among other projects.
Snappa functions similarly to other casual designer apps by presenting a clean and contained interface. All the tools for crafting everything from stylized text to adjusted photos can be utilized with exceptional ease. The tools can be used to add 200+ fonts, 100,000+ vectors and shapes, and various photo effects.
Pros
Snappa allows for scheduled social media postings within the same window. There's no need to open another program or install a plugin to make this happen. Your design can go straight from Snappa to your social media feeds.
The interface of Snappa is set up with quick access to numerous text, graphics, and effects that can easily be added and altered in mere seconds.
Unlike much simple graphic design software, Snappa has a team pricing tier that allows for up to five users for only $20/monthly. Additionally, this model includes a team collaboration tool as well.
Automatic image resizing and dimension conversion makes even the simplest of edits proceed much faster than you'd typically see in other programs.
Cons
Snappa is perhaps the most limited of free graphic design software by restricting you to 3 downloads per month. Unlimited downloads can be possible if you purchase the Pro tier that charges $10 a month for usage.
Some essential tools are also restricted under the free tier, such as background removal, which can only be used with the paid version.
Short Verdict
Snappa holds many similarities to Canva to be another top contender for cheap and easy-to-use graphic design software. However, it's the team pricing tier that sets it apart from the rest. With this in mind, Snappa comes best recommended for offices that need a cheap yet team-oriented graphic design application for collaboration.
If you want to see a detailed review of Snappa, click here.
4. DesignBold
DesignBold can be thought of as the version of Canva with the more expansive library of content. There over 200,000 templates to choose from that span everything from logos to magazine covers to Instagram stories. All of which can be edited in an intuitive drag-and-drop interface.
Branded as both free-to-use and a paid application with more features, DesignBold has several exceptional features under the paid version. Some of the benefits include a magic resizing tool for images and customizations of all sorts. In terms of operational control, while still being drag-and-drop, DesignBold has an astounding level of customization.
Pros
There's a wider variety of stock photos to choose from, thanks to the association with the photography site DepositPhotos.
DesignBold has a high customization level in the paid version where you can upload custom fonts and craft custom color palettes.
Their website has plenty of resources for quickly learning the application via the DesignBold Academy section of the site, containing plenty of helpful hints and guides to crafting the perfect design.
Cons
DesignBold does come free, but the pro version with more features runs a bit more on the expensive side, priced at $19 a month, which can add up to be quite a bit in the long run.
The free plan has a staggeringly low upload limit of 5MB, making it not adept for high-quality projects. The pro plan expands this limitation to 20MB.
The free plan also restricts several essential components, such as background removal and PDF exportation.
Short Verdict
DesignBold is an application that you'll only get the best benefit from purchasing the professional version. Though it's one of the more expensive apps on this list, it's also one of the easiest to use with a wealth of materials to work with. It is recommended for those who want a graphic design program that is easy to use and willing to pay extra for more features and templates.
5. Crello
As one of the newer graphic design applications out there, Crello can quite a bit more than the other free-to-use graphic design apps on the market. Not only does the program have the standard features of numerous templates but access to millions of photos via Depositphotos. And that's only under the free tier.
Under the paid tier at $7.99/monthly, it has the benefit of better team management software to allow for multiple voices on one project. There's also plenty of tutorials to help guide newcomers to the program. Crello even goes the extra mile in multimedia with the ability to design motion graphic videos as well.
Pros
A massive level of access to templates and materials ranges in the millions, making it easy enough to start assembling a design quickly. This includes over 30,000 graphic design templates, over 650,000 premium stock images from Lightfield Productions, and over 32,000 full HD video clips and animations.
For those who may want to turn their design into a motion graphic, Crello can craft video presentations with audio and better social media engagement.
Crello is highly versatile for just about any job considering it can support 40 different file formats.
The application can support print jobs when designing stickers and labels with its helpful design tools.
Cons
Crello's free version limits downloads to 5 per month, with the paid version's unlimited downloads.
Background removal is also a tool that is only present in the paid version.
The wide range of templates, photos, design, and animation choices can be a bit overwhelming for a first-time user who doesn't know where to start.
Short Verdict
Crello is more of a full-service application when considering how much it is capable of producing. It's moderately priced, considering that it can make photo edits, designs, and videos. It is recommended for the amateur graphic designer who wants to explore video as well.
6. Fotor
Considered a revolutionary application, Fotor is a pretty popular application considering over 450,000,000 users who have produced over a billion processed photos. Harboring the familiar interface of Canva, you can design graphics through either a blank canvas or premade templates.
Capable of both photo manipulation and art design, the tools present for such assembly are easy to use. Photos can be altered and touched up with the simplistic adjustment sliders echoing that of Photoshop and Lightroom. The graphics tools make shape and text creation less of a chore, trying to find just the right look.
Fotor also has no shortage of materials to work with. Right from the website's first page, you can jump straight into editing a photo, making a collage, or creating a design. You'll also have access to over a million stock photos, and over 100,000 design templates under the Pro+ paid tier.
Pros
Robust tools make Fotor ideal for photo editing with a lot of detail.
Fotor has improved over the years to be bursting with stock photos and templates to utilize in all your projects. Templates are so large you can develop everything from a memo to a Twitter banner.
Fotor's Pro tier is incredibly cheap considering it's only $3.33/monthly and includes stock images, resources, and resources. Even the Pro+ tier that includes even more resources and layouts is still pretty cheap for being priced at $5/monthly.
Cons
The interface for Fotor is far more cluttered than most browser-based applications.
Access to the more delicate features requires a paid subscription, or you'll have to endure ads and no cloud access.
The website interface is incredibly daunting, considering the design features are so vast the menu nearly goes off the page.
Short Verdict
Fotor is a good deal if you're looking not to spend a lot and have millions of materials at your fingertips. With the millions of stock photos and thousands of templates, $5 is a low price for such access. Recommended for graphic designers on a budget who want plenty of design options.
7. Pixlr
Pixlr is a powerful graphic design tool when considering how much it can be used within a browser. The tools have been intuitive enough for first-timers to use with ease for basic photo edits. AI-enhanced tools also make the tools great time-savers as well.
To make Pixlr a more accessible experience, the program comes in two versions, different from the pricing tiers. Pixlr X is the more accessible version that boasts modern photo-editing tools and one-click effects, perfect for quick and straightforward photo changes. Pixlr E has more detailed and professional tools for those who feel comfortable enough to go in-depth with design.
There's even a version of Pixlr specifically for background removal with Pixlr BG. Pixlr can handle the most familiar graphic design formats of PSD (Photoshop), PXD, JPEG, PNG (transparent), WebP, and SVG. It's also capable of handling video projects.
Pros
Pixlr not only has cheaper pricing but numerous tiers as well. Much like Canva, the application is free to use with a limited number of resources. The Premium tier that runs $4.90/monthly gives access to more materials that includes thousands of assets and tutorials. You can also splurge for the Creative Pack that runs $14.99/monthly that will provide you with even more, including millions of stock content.
The tools present are genius within Pixlr, making the more mundane and time-consuming tasks less of a chore, such as a background removal.
The tools are incredibly intuitive within the browser, making great use of sliders for more adjustments and echoing similarities to that of Photoshop and Lightroom.
The choice between Pixlr X's simplicity, Pixlr E's detail-oriented tools, and Pixlr BG's niche usage make the program easy to use and learn for specific needs.
Cons
While Pixlr can be used for free, you'll have to deal with the application being ad-supported. Ads can be removed if you purchase either the Premium or Creative Pack versions of the app.
Custom sizes and text styles are locked so that there's minimal customization to be had when tweaking aspects of photos and titles.
Though Pixlr can recognize many formats, it can only output to JPG, making it less ideal for highly complex graphic design projects.
While Pixlr can handle video, you'll have to aim for a short timeline as the program can only manage 30-second videos.
Short Verdict
Pixlr has its limitations, but it also has a lot of variety in terms of different interfaces, tools, and templates to select from. The tools are powerful enough to make simple edits without a lot of clutter and Photoshop-esque features. It is recommended for graphic designers who want a more simplified version of Photoshop within their browser.
Frequently Asked Questions
Is Canva for free?
Canva can be used for free so long as you don't need to use any premium photos.
Is Canva better than Photoshop?
Canva is much easier to use than Photoshop if you are just jumping into photography programs.
What is Canva used for?
Canva can be used for all things graphical spanning from invitations to social media posts.
Is it worth paying for Canva?
For small-businesses or professional photographers, Canva is worth paying for the pro version.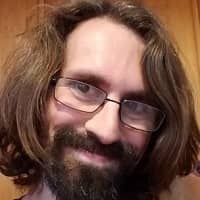 Mark McPherson has been working as a video editor and content writer for over ten years. His background started in animation and video editing before shifting into the realm of web development. He also branched out into content writing for various online publications. Mark is an expert in video editing, content writing, and 2D/3D animation.