(Last updated on June 21st, 2021)
Capture One or Adobe Lightroom, which photo editing software is right for you?
Read our in-depth Capture One vs. Lightroom guide to find out which one is the best application when it comes to editing your photographs.
Capture One was developed by Danish company Phase One as a means of editing raw photo files. Its capabilities include image cataloging and raw image file processing. The application has expanded to such a degree that Capture One now exists as its own company outside of Phase One.
Adobe Lightroom has been around since 2007 as a Photoshop version better suited for specific photo editing needs only.
Unlike Photoshop, capable of more graphical edits, Lightroom focuses mainly on cleaning up photos for the finer details, utilizing sharpening, trimming, and enhancing images.
It has also grown a bit to be more supportive of editing on mobile devices and handling HDR and panorama imaging.
In a hurry? Here's a summary of this comparison.
Comparison At a Glance
1. Interface
Winner: Capture One. Though not as clean as Lightroom, Capture One is relatively easy to navigate around.
2. Features
Winner: Adobe Lightroom. The number of image features within Lightroom trumps that of Capture One.
3. Ease of Use
Winner: Adobe Lightroom. Surprisingly, Lightroom's learning curve is not as steep.
4. Tools
Winner: Adobe Lightroom. With better organization and a wealth of slider functions, Lightroom is bountiful with helpful tools.
5. Effects
Winner: Adobe Lightroom. True to being a professional photography application, Lightroom has a lot of control when sharpening up photos.
6. Outputs
Winner: Adobe Lightroom. Not only does Lightroom produce better results but reads RAW photos rather well.
7. Extensions
Winner: Adobe Lightroom. For additional plugins and presets, Lightroom is built for bringing in so much more.
8. Price
Winner: Tie. Both applications are quite similar in their pricing models.
9. Support
Winner: Adobe Lightroom. Adobe's support for its products remains firm with Lightroom.
Short Verdict
Overall, Lightroom is the better software when compared to Capture One. Though Capture One is exceptionally functional at photo edits, Lightroom simply offers a much broader range of features and tools. Also, Lightroom beats out Capture One when it comes to ease of use.
Get a Special Discount On Our Top Picks!
---
BEST OVERALL PICK FOR PROFESSIONALS
---

Adobe Creative Cloud
Get all 20+ creative apps and services for photography, design, video, UX and more.
at adobe.com
---
BEST FOR PROFESSIONAL PHOTOGRAPHERS
---
Adobe Lightroom
Lightroom offers top-quality photo editing tools from your computer, tablet or phone.
BEST FOR GRAPHIC DESIGN & IMAGE EDITING
---
Adobe Photoshop
The world's most powerful image editing and graphic design software.
1. Interface
While Capture One and Lightroom are built to be quite simple for the photographer requiring quick and to-the-point editing software, there's a bit of massive variance in their user interface.
Capture One's interface is quite dense comparatively for windows and tools. Many layers, sliders, and tool options are accessible right on the screen, akin to Photoshop's elaborate functionality.
This is quite useful to have more real estate for your tools, considering their color correction tools bear a striking resemblance to that of video editing software of a similar setup.
If you're used to editing video with color correction tools in the same window, you should be right at home using the same function with photos in this application. This makes Capture One relatively easy to recommend for those familiar with other Adobe applications.
It's a bit tougher to recommend Lightroom in terms of its interface. To its credit, the look is immaculate, allowing for more screen space for your photo and less for crowding tool windows. The area is refreshing for the user who wants to focus on their photograph for its dynamic changes.
Still, it can also make navigation a bit more of a chore for how tucked away everything appears. It's like trying to craft in a wood-working shop where all the tools are neatly tucked away. It's possible to work with little extraction, but it can take some learning to match where everything is located.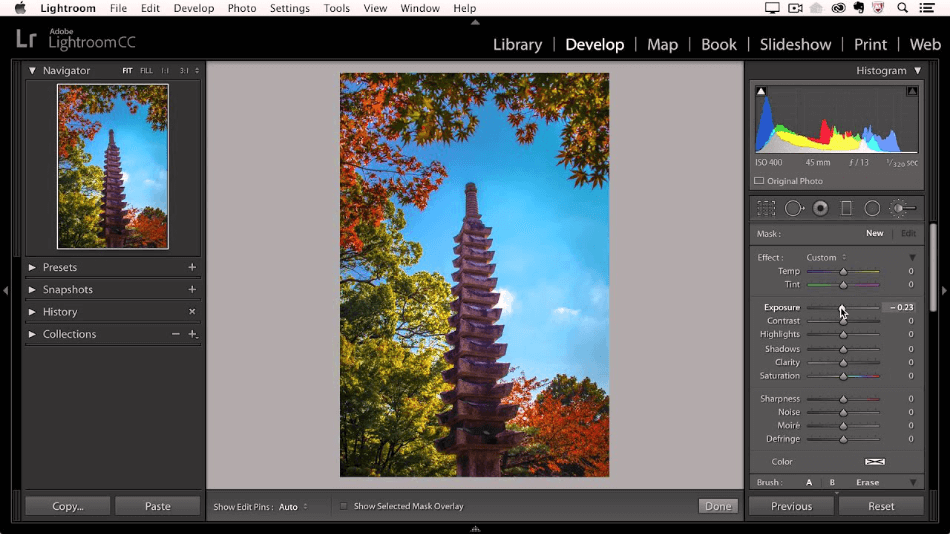 For this reason, with Capture One being a little more open with its tools and features, it's a more palatable interface for the seasoned photographer who appreciates having a lot of photo editing tools right in front of them at their disposal.
Winner: Capture One
2. Features
Capture One and Lightroom have a few key differences in terms of features.
Capture One's most delicate features are its color-correcting functions, which exceed the scope of Lightroom's capabilities.
Similarly, sharpening functions also have a greater span than the competition. For supported cameras, Capture One is also capable of tethering for a more streamlined process.
Also, it appears the Capture One also functions much better with specific brands, due in part to their product model honing in on what camera a photographer will be using.
Where Lightroom looms high over Capture One is in its primary appeal of panoramas and HDR merging, both functions not present within Capture One.
Lightroom is also far more reliable on the print side of things when pushing out a final product without additional applications. Print modules make assembling a photobook all the more manageable, and JPEG rendering can be accomplished with relatively simple layouts.
By comparison, Capture One requires a bit of learning to master such inherent functions within Lightroom.
For boasting a more robust rendering process that makes exporting reworked photos easier for both digital and print, Lightroom has the powerful features required for heavy-duty photography edits.
Winner: Adobe Lightroom
3. Ease of Use
Sometimes the competition among Adobe products tends to favor the more simplified environment, but this is an interesting case where Capture One is just not as intuitive.
Capture One boasts a few more tools and controls than that of Lightroom. While this makes photo projects easier to evoke detail, it does present an unorthodox learning curve.
The usage of Capture One being easy ultimately depends on how apt the user is on maneuvering the more windows-heavy of applications. If you like having a host of tools all laid out before you like an immaculate switchboard, Capture One will be a familiar layout to engage.
In fact, given how layered many of its tools are, a multi-window interface is practically a requirement to be serviceable for those who demand a high level of control.
Additionally, layouts can be changed to best suit whatever interface will significantly benefit as a timesaver for quick access to essential tools.
Of course, this then begs how likely one is to favor something like Capture One for essentially photo edits without venturing towards the likes of Photoshop.
By comparison, to both Capture One and Photoshop, Lightroom has a better flow for getting straight to the point of what is most important in tailoring photos for optimal quality.
The interface is clean and open, so the picture always feels present and rarely shoved off the screen by the editing environment. The tools are organized and well presented so that only the most prominent features are present when needed.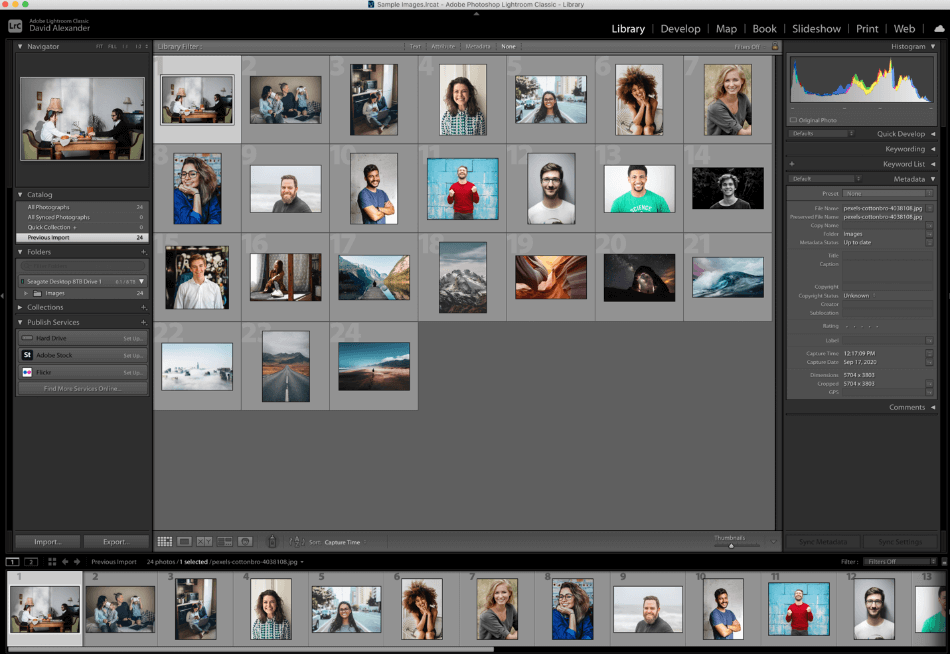 For the lack of clutter, Lightbox ultimately beats out Capture One for sanding down much of its display and workflow to the core components of what most photographers will gravitate towards most frequently.
Winner: Adobe Lightroom
4. Tools
Forgoing toe-to-toe with Adobe, Capture One is surprisingly pretty capable. Their color correction tools are of particular note for both the granular control level and the ease of organization.
In general, Capture One is notable for featuring similar devices that are capable of just a tad more. The same goes for their tool presets, which surprisingly have much more control in tailoring the program to your needs.
Lightroom's tools are also reasonably numerous for being more broad in scope, meant to service both beginners and experts. The innumerable lighting and color tools are easy enough to wield, as are their tools for more high-quality projects, panoramas, and HDR imaging.
There's also a host of print functionality tools that can make assembling everything from a single image to a whole gallery all the easier without additional software support.
But the key to Lightroom winning this category relatively quickly lies in the cloud. Under Lightroom's most current version that works with mobile, the Adobe Cloud can sync photo files.
Should you need to edit a photo the moment it is taken, you can start using Lightroom for mobile on your tablet device, sync it, and finish the rest of the edits on your desktop for later. These different tools are impressive enough to make Lightroom the optimal choice for more control of your photos in general.
Winner: Adobe Lightroom
5. Effects
Capture One's effects for altering images are reasonably robust. The expected photo-editing essentials of exposure, contrast, and saturation are easy to manage with straightforward sliders.
Despite not being as capable with HDR, there is still a High Dynamic Range tool, making it easier to bring out the more excellent details within highlights, boost shadows, blacks and brights.
Like the color correction tools, the curves and level options are quite intuitive for the easy-to-read display and look relatively vigorous in their manipulation of luminosity and contrast via numerous curves.
Lightroom offers much of the same but with some improvements to familiar effects and presets. A major highlight is their Enhance Detail function, a machine-learning tool designed to sharpen and straighten photographs to their highest potential.
The Enhance Detail tool certainly has room for improvement as it's not exactly a magic button to fix your photo instantly, but it's surprising how close it'll bring you to the most desired of results.
But the best part is how easy it is to customize the selected presets to get your photos edited for what you're going for quickly, making long shoots with the same filters a breeze to zoom through. With this feature carrying over to mobile, the amount of control you have over photo effects is unprecedented.
Winner: Adobe Lightroom
6. Outputs
For two applications designed to get photos to look crisp, corrected, and finished rather quickly, one may not expect their exportation results to offer much. Yet both of them manage to surprise a bit in their full capabilities of churning out a finished image.
Capture One benefits from a simplified library format that can make exporting simple projects all the more straightforward. Photographs can come out of the program looking suitable enough for industry quality.
However, Lightroom simply dominates in this department. You've probably heard enough praises within this article for the panorama and HDR rendering, but it's a significant component in the final product.
Even more enticing about Lightroom's rendering capabilities is its customization options for producing far more than just your standard altered photo format.
The book module can transform a series of photos into a photo book and a high-quality photo book better built for printing purposes.
Lightroom is just far better equipped to better service the photographer's whims when it comes down to the final product.
Winner: Adobe Lightroom
7. Extensions
There are many areas where Lightroom is already blazing past Capture One, but one particular aspect where it shines most bright is in its extensions.
Capture One does boast a few highly essential plugins. Format is a plugin that can better simplify workflows by allowing for input quickly. Helicon Focus can improve workflows by better catering to photos with a higher level of field depth.
JPEGmini will significantly benefit those maintaining a website and need their images to be as compressed as possible. For publishing directly to your website, consider the Prodibi plugin for direct export to either your WordPress website or your social media feed.
However, Lightroom's plugins far dominate that of Capture One, considering they span far greater in functions. There are several plugins to put your mind at ease and make your photo projects easier to manage.
Those afraid of CPU crashes can breathe a sigh of relief with the TPG LR Backup plugin, which is pretty self-explanatory about properly saving your projects in every aspect, from customizations to catalogs.
ProShow can make Lightroom capable of producing slideshows from your content if you know it'll be used in a presentation.
But the best part of the plugins is what they're capable of in terms of exporting photos. Many plugins can be used to quickly shoot off your finished product anywhere from your WordPress website as a gallery to your Snapfish or Costco Photo Center account to have it ready for print.
With most of the Lightroom plugins being offered for free on the Adobe website, Lightroom is a towering champion in this ring.
Winner: Adobe Lightroom
8. Pricing
| Product | Regular Price | Discounted Price |
| --- | --- | --- |
| Adobe Creative Cloud | $52.99/month | Check here |
| Adobe Lightroom | $9.99/month | Check here |
| Capture One (for every camera) | $20.00/month | No Discount |
For being in the Adobe Creative Suite, Lightroom is one of the least expensive applications of the lot on its own. A single purchase of Lightroom will run you $9.99/monthly and $19.99/monthly for Lightroom Classic (this package is highly recommended for the additional features which haven't entirely transferred over to the web version just yet).
You'll most likely want to bundle it with Photoshop to get the most out of your photography passion, and there's thankfully an alternative to the more expensive full package of the creative suite.
Adobe offers a Photography Plan at $20/monthly, which provides you with Lightroom (desktop and mobile), Lightroom Classic (desktop), and Photoshop (desktop/iPad).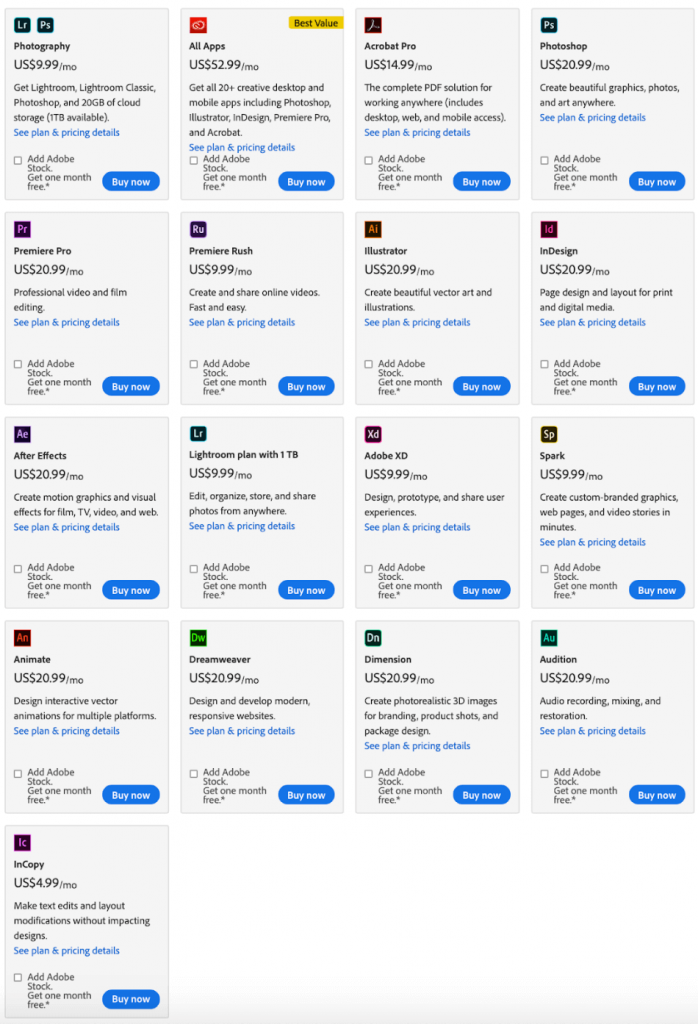 Capture One pretty much offers the same pricing but with different models. If you know you're only going to be using Capture One with one particular camera brand, the application can be tailored to be cheaper with pricing based on your camera.
The brands include Fujifilm, Sony, and Nikon, and these versions can be purchased under the $9.99/monthly plan.
Of course, if you're using multiple cameras in your line of work, the all-brand claim isn't too different for being priced at $20/monthly.
Considering both products offer similar pricing with only minor differences in the realm of student discounts and trial periods, it's a tie for how close they are.
Winner: Tie
9. Support
Capture One's support is relatively primed to ensure photographers are inspired enough to jump right into the application. They have a tab right on their website labeled Get Inspired, offering up profiles on top ambassadors of the software, blog posts for updates, and a 30-day challenge to see how much you can learn in just a month.
There are also loads of presets and tutorials available to tinker with in the Resources tab. In terms of technical support, they offer up a user guide, forum, FAQ, and management tools to get the most out of the software.
Lightroom, being under the Adobe brand, has a broader range of support. They can help out users via phone calls and tickets for any issues.
A bulky forum and a host of various articles/tutorials can fill in any blanks of what you're seeking to accomplish. As we've already mentioned, their dedicated plugin page is also immensely helpful for the resources being offered.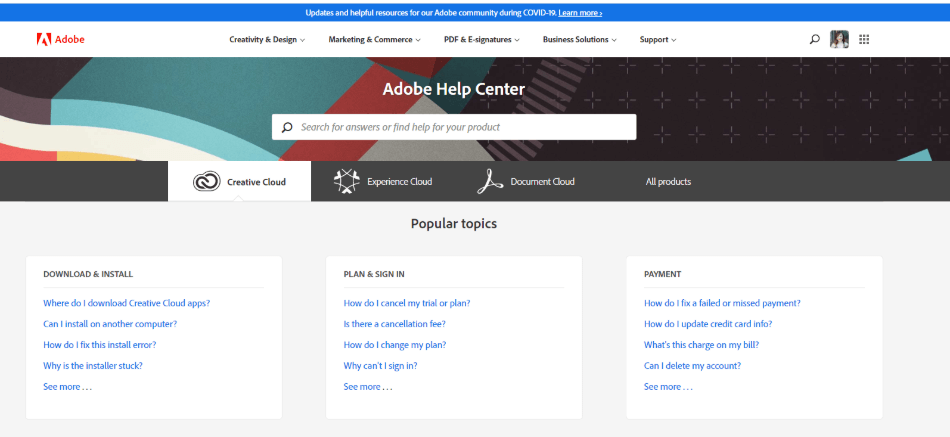 It's a pretty close call on support, but Lightroom just has a tad more girth in supporting its users, considering the wealth of options available for assistance.
Winner: Adobe Lightroom
Final Verdict
While both photo editing applications offer quite a bit, there's simply no contest here for which one is better suited for heavy-duty photography work.
Frequently Asked Questions (FAQs)
Is Lightroom similar to Photoshop?
Lightroom is similar to Photoshop only in terms of photo editing as it doesn't allow for making graphic edits or video options.
What cameras do Capture One support?
The Capture One platform can be tailored for the likes of Fujifilm, Sony, and Nikon.
What's the difference between Lightroom and Lightroom Classic?
Lightroom Classic is built explicitly for desktop while the current Lightroom is better built for mobile with fewer features.
Do I need Photoshop to run Lightroom?
No, but it is advisable to work with Photoshop for more graphical additions to your photos.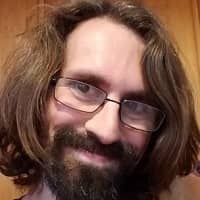 Mark McPherson has been working as a video editor and content writer for over ten years. His background started in animation and video editing before shifting into the realm of web development. He also branched out into content writing for various online publications. Mark is an expert in video editing, content writing, and 2D/3D animation.