(Last updated on June 24th, 2021)
GIMP or Inkscape? Which software should you choose and why?
Read this ultimate GIMP vs. Inkscape comparison to find out which software works best for your needs.
Inkscape came about in 2003 as a vector graphics editor. It can export in several image formats, most notably SVG. It was initially based on the vector program Sodipodi which ended its run in 2004.
The application can render primitive vector shapes and be used to trace in raster graphics such as photos to be included. With this focus on vector graphics, it can be viewed as comparative to that of Adobe Illustrator.
GIMP, aka GNU Image Manipulation Program, has been around for much longer as a photo touch-up software released in 1996. Since that time, the software has many significant advances to work on many operating systems and has also adopted more illustration tools.
It has often been seen as a competitor to Adobe Photoshop (see their comparison) for taking on such functions as other raster-focused software.
Comparison At a Glance
1. Interface
Winner: Inkscape. Inkscape is relatively less cluttered and allows for the most workspace possible.
2. Features
Winner: GIMP. Acting as both photo editing and illustration software, there's so much one can do with GIMP.
3. Tools
Winner: GIMP. There's an impressive amount of tools for both editing photos and creating detailed drawings in GIMP.
4. Workflow
Winner: Tie. For being so different, Inkspace and GIMP have unique workflows that work well enough within their own graphics environments.
5. Ease of Use
Winner: Inkscape. With a more straightforward vector-based layout, Inkscape is easy to use by comparison.
6. Output
Winner: GIMP. There are so many formats you can output with GIMP right out of the box.
7. Extensions
Winner: Tie. Both applications have numerous plugins available that are all incredibly helpful and even make them more equal.
8. Pricing
Winner: Tie. Both applications are free and open-source, making them low-risk investments.
9. Support
Winner: Tie. With open-sourced communities, there's a lot of devoted people out there to make sure Inkscape and GIMP run smoothly for all users.
Short Verdict
Inkscape and GIMP are completely different tools with different capabilities. Inkscape is more like Adobe Illustrator, where GIMP is an alternative to Adobe Photoshop. The good thing is that both Inkscape and GIMP are free and open-source.
Overall, Inkscape and GIMP have such wildly different capabilities and uses that it's tough to favor which one works best for graphic design. Because they're so different, it's a tie between the applications.
Get a Special Discount On Our Top Picks!
---
BEST OVERALL PICK FOR PROFESSIONALS
---

Adobe Creative Cloud
Get all 20+ creative apps and services for photography, design, video, UX and more.
at adobe.com
---
BEST FOR GRAPHIC DESIGN & IMAGE EDITING
---
Adobe Photoshop
The world's most powerful image editing and graphic design software.
BEST FOR VECTOR EDITING & ILLUSTRATION
---
Adobe Illustrator
The best vector graphics and illustration software used by millions of creators & artists.
at adobe.com
---
1. Interface
It should be noted that both Inkscape and GIMP have such a wealth of tools present that both of their interfaces are quite cluttered than most other programs.
Compared to Adobe products, these applications seem a bit intimidating in how the many areas of tools crowd the workspace.
GIMP has a workspace very much akin to Photoshop. You have many sidebars of layers, tools, properties, and action history. The graphic tabs at the top of the canvas area are a nice touch and make the program uniquely distinct from other raster-graphics applications out there.
However, when compared to Photoshop, this layout is not as clean.
The tools seem to occupy multiple columns within their sidebar that almost crowds out the canvas. You'll have to do some retooling to get the workspace just right, especially if you plan on taking advantage of the programs drawing functions.
Inkscape is the cleaner of the applications in this field. Most graphic designers should feel comfortable hopping right into the software for not bombarding the user with areas for layers and extra information they may not need.
Access to the tools has been so refined that one needs only click on the sidebar's text icon and select the font on the top menu to proceed to typography with great ease.
That top menu can still grow quite large depending on how you're using the program, but the lack of crowding windows makes the larger menu bars not so cumbersome.
With all of this in mind, Inkscape has an attractive interface for its design and layout to make it the winner.
Winner: Inkscape
2. Features
Inkscape and GIMP have incredibly different features considering their devotion to other ends of the graphic design spectrum.
Given that Inkscape was initially based on other vector-graphics programs, it continues to be used as such. Inkscape's many features include progressive rendering, node editing functionality, boolean operations, and bitmap tracing, among its many other abilities.
The easiest way to describe it is that Inkscape boasts much of the same skills as that of Illustrator, though it's perhaps a bit more adept at accommodating raster graphics into the program. This is mostly because you can rasterize photographs to integrate them into vector designs better.
However, this creates a lot more data and can be a bit of a drain on specific computers. The higher quality of the rasterization, the bigger chug it will be on a machine, making Inkscape not ideal for detailed designs.
GIMP serves two primary functions of acting as a photo editor and digital illustration application.
Capable of manipulating raster images, the application can perform everything from the most basic editing functions (cropping, background removal, color touch-ups) to the more elaborate edits (removing skin blemishes, color variants, color restoration).
You can even perform some rather unique effects on photos. Use the slice features to push aspects of your photo into separate pieces for editing. Use the mosaic collage function to create a stunning display of multiple images to create one massive image. You can even transform your subject into a caricature with relative ease.
And that's just the photo editing tools. Several graphics tools are capable of creating everything from detailed sketches to 3D text.
Seeing as how GIMP has more versatility in its uses and allows for greater detail, it's fair to say that GIMP comes out on top of its many features.
Winner: GIMP
3. Tools
Both Inkspace and GIMP are overflowing with graphic tools that they almost seem to be spilling out of their sidebars with how much is offered.
GIMP has been laid out in such a way that you can practically see all the tools as though it were a buffet. This includes everything from cropping tools to paintbrushes to background erasers. Pretty much everything you can do in Photoshop can be accomplished in GIMP, and that covers a massive amount of ground.
This wealth of options makes it easy enough to touch-up some photos or dive face-first into painted imagery if you're handy with a tablet pen. Outside the realm of intricate vector options, the skies limit what can be accomplished within GIMP.
Inkscape mimics much of the same tools as Illustrator. You can create simple shapes and add color to such a micro-level of detail that requires less ease with a pen and more of a keen eye for tweaking booleans.
However, in terms of what these tools can accomplish on a general graphic level, they're limited in how they compare with GIMP. For example, Inkscape can rasterize photos to bring in, but it will take a lot of your memory to process appropriately. Even when brought in, the details may not be worth the extra chugging of your computer.
GIMP isn't perfect for meeting the vector graphic needs of logos and icons, but there are ways around it that make it far more versatile than Inkscape. For this reason, GIMP is far more capable in terms of its tools.
Winner: GIMP
4. Workflow
GIMP follows a format of graphic design that should seem right at home for anyone who has been using Adobe Photoshop for quite some time.
The layers are simple enough to manage, the properties organized not to be too overbearing, and the workspace is relatively free and open to beg for a brush up on the canvas.
There's a wealth of brush options to craft the most detailed or subtle illustrations for being built to handle raster drawings. However, one also has to keep in mind the limitations of a raster program, meaning you won't easily resize particular layers without losing quality. This also means the more vector-like tools will take some getting used to as well.
Inkscape, compared to other vector graphics programs, is less taxing on machines considering that vector graphics already have plenty of data that can slow down even the most robust systems.
With heavy tasks in mind, it's worth noting that Inkscape allows users to continue on with older versions for older machines, should you find yourself in a tough spot with hardware not as updated.
Creating vector graphics with great scrutiny in the flow and operations runs relatively smooth as long as you're not trying to evoke something of too much detail.
For those familiar with Adobe applications, think of it like this: Draw more like you're in Illustrator than Animate. Another keen part of Inkscape that places it further in competing with Adobe is the mobile app of XInkPlus, which carries most of the same functionalities.
With both applications serving different functions, it's hard to compare them in this realm since they're competing with bigger targets.
Winner: Tie
5. Ease of Use
The ease of using Inkscape and GIMP depends less on how they compare to each other and how they stack up against their more transparent competition.
This ultimately comes down to how familiar the user will be with raster and vector programs to delve into these applications. For example, with GIMP, there's standard functionality in the photo editing tools and the layout of organizing everything into layers that'll harken to Photoshop.
With Inkscape, the vector tools for generating a design are uniquely similar in how graphics can be manipulated.
Ultimately, vector graphics are just a lot easier to get used to, and the skills to craft them can transfer quickly into any application. It's for this reason why Inkscape is the far more intuitive of the applications for how all the tools of creating vector graphics are clearly laid out.
You don't need a lot of instruction if you already know how to take the pen tool and go to town to make something smooth and vibrant.
GIMP users, however, may have to take some time to grow accustomed to all the functions before they feel as though they can adequately jump into the program for crafting more detailed photos and graphics.
Inkscape wins in this category for not seeming as intimidating a program and being of relative simplicity for novice and expert vector designers.
Winner: Inkscape
6. Output
For servicing both photo edits and illustrated designs, GIMP doesn't skimp on the rendering formats.
Inkscape has one crucial flaw in the rendering department and it has to do with color. Though most of Inkscape's features have drawn direct comparisons to Illustrator, it lacks CMYK formatting.
This can be deeply concerning if you rely on vector graphics for printing, considering a lot of usage from vector programs goes into creating logos. With such a limited range in what can be processed, Inkscape seems more suited for placing vector graphics online than on paper.
For being more adept at different formats, GIMP is the clear winner here.
Winner: GIMP
7. Extensions
Seeing as how both Inkscape and GIMP are open with their source code, a lot of impressive extensions have come about over the years, with developers of all sorts coming together to improve both applications.
Inkscape has a number of plugins that can simplify your project. The Blueprint Maker plugin can make it easy enough for those who want to layout building instructions for anything from a small product to a large structure.
The Lasercut Jigsaw extension is ideal for those who want to craft something clever and fun to put together. Numerous other examples can give any graphic designer a headstart on where they need to go fast with a project. Two plugins, however, are an absolute must, and that's Ghostscript and ImageMagick.
You'll need this if you're going to be working with EPS files from Illustrator as this plugin will convert them to Inkspace-compatible PDFs. ImageMagick will also be of great use as it allows for the exportation of JPEG images.
GIMP also has plenty of powerful plugins to better suit the application to your needs. Making your photos look a lot nicer without much fuss may be accomplished by the fusion of features in the Beautify plugin.
The Lensfun plugin can better help get rid of pesky lens distortion in your photography. One exceptional tool that can better compete with Inkscape is the Liquid Rescale plugin, which allows you to resize your raster layers without losing much detail.
Interestingly, both applications have plugins that bring them far closer to crossing paths in what they're capable of producing. Since both extension sets are exceptionally crucial and handy, this area gets a tie.
Winner: Tie
8. Pricing
| | | |
| --- | --- | --- |
| Product | Regular Price | Discounted Price |
| Adobe Creative Cloud | $52.99/month | Check here |
| GIMP | Free | No Discount |
| Inkscape | Free | No Discount |
With both applications posed as competition to the most expensive graphics programs, they've been licensed to be free for use and open-sourced to tinker.
Consider that both applications are trying to compete in markets much different from each other, dealing with heavy-duty competition of subscription models and expensive features.
Since Inkscape and GIMP have been around for quite some time, they remain devoted to keeping their platforms free and open for all to use and improve.
Winner: Tie
9. Support
The communities that have gathered around Inkscape and GIMP have led to plenty of resources being developed. The help within these communities is exceptionally personable and tailorable.
Both applications have websites that offer a slew of documents to aid in everything from a basic setup to advanced scripting. Both websites are open for reporting bugs and boast options to improve the software in further updates.
Both sites also offer additional books to purchase if you're serious about getting the most out of either program. Both sides are again welcoming of having testers on board to help make these free applications of great benefit for everybody.
With such astounding devotion to their communities, it's hard to pick just one application that provides the most support. So why not both?
Winner: Tie
Final Thoughts
Inkscape and GIMP have such wildly different uses and graphics options that it's tough to compare them on similar grounds.
Inkscape is trying to be an alternative to Adobe Illustrator in how it favors the vector-graphics format best suited for composing logos, charts, backgrounds, and icons.
GIMP is most visibly a counter to Adobe Photoshop, made incredibly obvious by its tools for manipulating photos within a raster environment.
There's some overlap in what the applications can do as they can both work vector and raster graphics to a certain degree. But since no program is vastly superior at catering to both formats, the conclusion is that it's a tie. This tie, however, does not mean that both products can do the same functions.
If you're working more with photos, go for GIMP. If you need vector-graphics of editable shapes for logos and such, invest in Inkscape. And since both of them are free, you need not worry about the investment in either.
Frequently Asked Questions (FAQs)
What graphic duties is Inkscape best suited for?
Inkscape has been designed as a digital illustrator application more than anything else.
What graphic duties is GIMP best suited for?
GIMP works best for photo editing.
Are Inkscape and GIMP free?
Yes, both Inkscape and GIMP are open-source and free to use for personal and commercial purposes.
Can Inkscape work with photos?
Yes, but the photos will have to be rasterized to make edits, which can strain some computers by requiring more memory.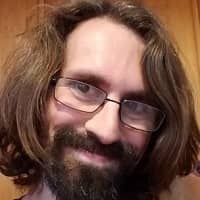 Mark McPherson has been working as a video editor and content writer for over ten years. His background started in animation and video editing before shifting into the realm of web development. He also branched out into content writing for various online publications. Mark is an expert in video editing, content writing, and 2D/3D animation.