(Last updated on January 9th, 2023)
Are you looking to buy Photoshop for your creative projects? It's a good choice considering how widely used the app is across various industries. But if you're trying to work on a budget, you may be wondering just how much it will cost you? In this article, we'll cover the cost of Photoshop and offer up a special discount price.
Photoshop is used by photographers and graphic designers alike for various projects. It can accomplish everything from removing the background from photos to drawing an elaborate illustration.
What Is Photoshop CC?
The current version is referred to as Photoshop CC, referring to it as a part of Adobe's Creative Cloud platform. Photoshop CC differs from the previous line of Photoshop. The older version was known as Photoshop CS (Creative Suite) and those versions could be purchased on a physical disc. Nowadays, you can only purchase the application by buying a subscription from the Adobe website.
Pros
Powerful tools and features for accomplishing far more than photography edits.
The Camera RAW filter makes basic photography edits.
Works on PC and Mac desktops as well as tablets and phones.
Cons
The monthly subscription price is expensive.
Requires the use of Bridge for better organizing projects where you're editing multiple photos.
You'll need a computer with plenty of RAM to handle bigger projects in this app.
How Much Does Photoshop Cost?
Using Photoshop costs a monthly fee of $20.99 to use the program. The cost covers updates and upgrades and provides 100GB of cloud storage. You can also try a free seven-day trial to see if the app is right for you and there are other plans to consider besides this one.
As with most Adobe applications, you can optionally choose a month-to-month contract or simply pay the annual cost upfront. The month-to-month plan is $31.49/monthly, and the yearly prepayment plan is $239.88/yearly.
There's also a Student & Teacher edition to consider if you're staying creative arts or plan on teaching it. However, this plan is only beneficial if you plan on using more Adobe apps. The discount available is for the complete Creative Cloud priced at $20/monthly, which includes Photoshop, Illustrator, Lightroom, and more Adobe applications.
If you're not sure that you want to pay right away, you can download Photoshop as a free trial. The trial will last for seven days and allows you to use all of Photoshop's many features and tools without restrictions. You will have to pay for a subscription, however, once that trial week is over.
What Is the Photography Plan?
If you're on a budget or need some extra support for editing photos, you'll want to go with the Adobe Photography Plan. The plan includes Photoshop CC and the applications Lightroom and Lightroom Classic; both are used to make quick and detailed photography edits. In terms of the desktop version of Photoshop, there's no difference between the solo plan or Photography Plan.
With a low cost of $9.99/monthly, you might be wondering if there's a catch. The only catch involves the cloud storage, as you'll only get 20GB of space. If you'd like 1TB of space instead, you can upgrade the package to that amount of space for $19.99/monthly.
Here's a breakdown of how the Photography Plan compares to Photoshop CC:
| | | | | |
| --- | --- | --- | --- | --- |
| | Photoshop CC | Photography Plan | Photography Plan (Upgraded) | Creative Cloud Complete |
| Cloud Storage Space | 100GB | 20GB | 1TB | 1TB |
| Includes | Photoshop CC | Photoshop CC, Lightroom CC, Lightroom Classic | Photoshop CC, Lightroom CC, Lightroom Classic | Photoshop CC, Lightroom CC, Lightroom Classic, Illustrator CC, InDesign CC, Premiere Pro, and more. |
| Price | $20.99/monthly | $9.99/monthly | $19.99/monthly | $52.99/monthly |
What Is the Adobe Complete Creative Cloud?
If you work in areas beyond photography and graphic design, you can bundle more Adobe apps for a relatively cheap price. The complete Adobe Creative Cloud costs $52.99/monthly with an annual plan. Under this plan, you'll have access to Photoshop and many more applications.
These applications include Illustrator, which is ideal for print-based vector graphics, and InDesign, best suited for creating books and pamphlets. As with the solo version of Photoshop, all the apps will receive updates and upgrades under this plan.
Here's the full list of what you get under the complete Creative Cloud package:
Photoshop
Illustrator
Acrobat
InDesign
Lightroom
Lightroom Classic
Premiere Pro
After Effects
Bridge
Dreamweaver
Animate
Fresco
Photoshop Express
Dimension
Character Animator
XD
Audition
InCopy
Camera RAW
Media Encoder
Can I Just Buy Photoshop for One Price?
You may have noticed that these options require a monthly subscription plan. These costs can add up over time. So you might be wondering if there is a cheaper option where you can just buy Photoshop for one price instead of a monthly subscription?
If you're willing to reduce a few features, Photoshop has such a version. Photoshop Elements is the simpler version of the program targeted more at non-professionals. The application only costs you a one-time fee of $99.99 with no additional costs.
You will have to pay for upgrades to future versions. The good news is that upgrades are cheaper than just buying the program all over again. The version you buy, however, is yours for life.
Here are the key differences between Photoshop CC and Photoshop Elements:
| | | |
| --- | --- | --- |
| | Photoshop CC | Photoshop Elements |
| Free Upgrades | Yes | No |
| Mobile Version | Yes | No |
| Best Suited For | Beginners to Intermediates | Beginners and Non-Photographers |
| Pricing | $20.99/monthly | $99.99 (one-time) |
Pros
One-time price that is cheaper than the subscription for Photoshop CC.
Simpler tools for beginners.
Straightforward interface.
Cons
Lacking tools for more elaborate projects.
No mobile version.
Still requires you to purchase future versions for upgrades.
You May Also Like
Photoshop 8 bit vs 16 bit | Which One to Pick? (2023)
Affinity Photo vs Photoshop | Head-to-Head Comparison (2023)
Can You Buy Photoshop Outright? You Should Know This!
How to Resize a Layer in Photoshop? (w/ Screenshots)
Cancellation Terms
It's important to be aware of how Photoshop subscriptions come with different prices and commitments. The $20.99/monthly cost, for example, only applies if you're signing up for an annual contract. If you cancel before paying for a full year, there are some fees to be aware of.
If you want a full refund, you'll have to cancel within 14 days of your purchase. After those 14 days, you'll be charged 50% for the remaining sum of your contract. What this means is that if there's one month left on your contract and you cancel before it ends, you'll be charged $10.50 before the contract expires.
For this reason, it might be beneficial to consider either a month-to-month plan or paying for an annual plan upfront. The month-to-month cost of Photoshop is $31.49 and comes with the benefit of being able to cancel at any time without being charged for more than the current month. The upfront annual cost is $239.88 which makes it easier to cancel since you can simply choose not to renew for the next year.
Which Version of Photoshop is Right for You?
The right version of Photoshop for you will ultimately depend on your needs. If you need to make basic photo edits for either professional or non-professional projects, Photoshop Elements or Photoshop Express would be the cheapest choices. Photoshop Elements only comes with a one-time fee, and Photoshop Express is free for mobile devices.
Photoshop CC may be enough for most creative professionals and those just starting. However, the Photography Plan is a cheaper choice considering it's less than Photoshop CC on its own and also comes with Lightroom. This plan, of course, is ideal if you're a photographer who needs multiple applications at your disposal.
Even if you don't end up using Lightroom and intend to use Photoshop exclusively, you'd still save money under the Photography Plan. Suppose you're looking to work in a few different industries on multiple projects. In that case, the complete Creative Cloud plan is recommended for all the apps it provides, spanning from Photoshop to Illustrator.
Want a Special Discount?
Okay, so you've read all the details about Photoshop's price and you're still not sure if it's worth the cost. Would you like to pay even less for the initial cost? If you're interested in saving some money, you should click our special offer link for a special discount.
Frequently Asked Questions (FAQs)
How much does Photoshop cost?
Photoshop CC has a monthly cost of $20.99 under an annual contract. You can also choose to pay month-to-month at a higher rate or pay yearly at a reduced rate compared to the monthly cost.
Can I just buy Photoshop?
Photoshop CC doesn't have a one-time purchase price, but Photoshop Elements does. Photoshop Elements only costs $99.99 once with no other costs. You will, however, have to pay a reduced fee if you want to upgrade to the latest version. Elements is an easier-to-use version of Photoshop but don't have the same features.
Is Photoshop $10 a month?
Photoshop can be purchased under the Photography Plan for $9.99/monthly, including Lightroom and Lightroom Classic for photography edits. The only caveat that comes with this pricing that differs from the solo Photoshop pricing is that you only get 20GB of cloud storage space. You can upgrade cloud space to 1TB for an additional $10, bringing the monthly total to $19.99/monthly.
Is there a mobile version of Photoshop?
Yes, there are multiple mobile versions of Photoshop. You can download the application Photoshop Express to your phone for making fast and easy photo edits for free. The paid version of Photoshop also comes with an iPad version that has stylus support and Photoshop Fresco, which works well for drawing and painting.
Is Photoshop available for free?
Photoshop CC can be downloaded for free as a seven-day trial from Adobe. The trial version allows you to use all Photoshop's features and tools without any restrictions. When the week finishes, you will have to purchase a subscription plan to continue using Photoshop CC.
Can I use Photoshop on my phone?
Yes, it is possible to use Photoshop on your phone but not with the same features. Adobe offers Photoshop Express as a mobile and easy-to-use version of the program for editing photographs on your phone.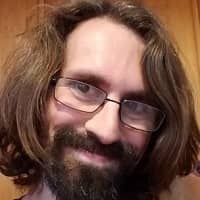 Mark McPherson has been working as a video editor and content writer for over ten years. His background started in animation and video editing before shifting into the realm of web development. He also branched out into content writing for various online publications. Mark is an expert in video editing, content writing, and 2D/3D animation.