(Last updated on January 9th, 2023)
Photoshop can be a costly application to use for your projects. Would you like to try it for free to see if it's the right app for you? In this article, we'll go over how to not only download a free trial of Photoshop but also how to reduce the price with a special discount.
What is Photoshop?
Photoshop is Adobe's flagship creative application and is used in many industries. Photographers have used it for photo edits, graphic designs have used it for developing posters, and illustrators have used it for creating digital art.
Photoshop is now referred to as Photoshop CC, with the CC standing for Creative Cloud. This means that the software can only be downloaded from Adobe's website and can't be purchased from third-party retailers. It also means that Photoshop CC is more of a software service requiring a subscription price.
Pros
Industry-standard tools for various creative projects.
Camera RAW filter is helpful for fast photography edits.
Plenty of plugins to customize filters, brushes, and effects.
Cons
The monthly subscription cost can add up over time.
Lacking in organization tools.
Steep learning curve.
Why Should I Use Photoshop?
If you're seeking to get into any creative field, you're highly likely to use Photoshop. You may be surprised just how many industries use it. Here's a breakdown of what some industries use Photoshop for
| | | | | |
| --- | --- | --- | --- | --- |
| | Photographers | Graphic Designers | Illustrators | Animators |
| Tools | Camera RAW Filter, Filter Templates, Neural Filters, Smoothing Brushes | Paintbrushes, Pencil, Font Customization, Color Effects | Paintbrushes, Pencil, Preset Layouts, Stylus Support | Paintbrushes, Timeline |
| Projects | Professional Photos | Posters, Online Advertisements | Comics, Promotional Artwork | Animated GIFs, Videos |
Is Photoshop Free?
Photoshop is not free but offers a free trial. Before you can download the free trial of Photoshop CC, however, you will have to select a subscription plan to pay for. This gives users the ease of going straight into paying for the app if they decide to buy it after the one-week trial. For this reason, you will want to make sure you cancel the trial before that trial period is over, a process that we will go through in this article.
Photoshop CC costs $20.99/monthly with an annual contract. If you'd like to cancel this subscription instead of going to a yearly contract, you can also select a month-to-month payment plan of $31.49/monthly.
Additionally, you can choose to pay for an entire year up front with an annual cost of $239.88.
| | | | |
| --- | --- | --- | --- |
| | Monthly With Annual Contract | Monthly Without Annual Contract | Annually |
| Price | $20.99/monthly | $31.49/monthly | $239.88/yearly |
The subscription cost covers all updates, patches, mobile versions, and upgrades to the latest version. You'll also have access to 100GB of cloud storage space to store your photos, images, and any other Photoshop assets. As with all Adobe products, the price also pays for support in the form of tickets and phone calls and a support forum for users and developers.
For a lower price, you can get Photoshop through the Photography Plan. This plan will cost you $9.99/monthly and includes Photoshop CC, Lightroom CC, and Lightroom Classic. The version of Photoshop CC is the same present as in the solo plan, but you will only get 20GB of cloud storage instead of 100GB.
If you still like the plan but need more space, you can upgrade the plan to $19.99/monthly for more space. This will give you access to 1TB of cloud storage, much more than the solo package for Photoshop CC. It's still cheaper as well.
Here's how the solo plan of Photoshop CC compares to the Photography Plan:
| | | | |
| --- | --- | --- | --- |
| | Photoshop CC | Photography Plan | Photography Plan Upgrade |
| Cloud Storage Space | 100GB | 20GB | 1TB |
| Includes | Photoshop CC | Photoshop CC, Lightroom CC, Lightroom Classic | Photoshop CC, Lightroom CC, Lightroom Classic |
| Price | $20.99/monthly | $9.99/monthly | $19.99/monthly |
| Discounted Price | Check here | Check here | Check here |
Another plan to consider is the Complete Creative Cloud plan. This plan costs $52.99/monthly on an annual contract and includes all Creative Cloud apps. This covers everything in the Photography Plan and the apps Illustrator, InDesign, Animator, and more. Just as with Photoshop plans, this plan also comes in the form of a free trial.
With the Complete Creative Cloud plan being so pricy, it's crucial to consider if you'll need those apps. Here's a breakdown of all the apps included and what they're used for:
| | | |
| --- | --- | --- |
| Adobe Application | Professions Used For | Mobile Version |
| Photoshop | Photography, Graphic Design, Illustrations, Animation | Yes |
| Lightroom / Lightroom Classic | Photography | Yes |
| Illustrator | Graphic Design, Publishing, Conceptual Design | Yes |
| InDesign | Publishing | No |
| Premiere | Video Editing, Video Post-Production Effects | No |
| Animator | Animation, Game Development | No |
| After Effects | Video Post-Production Effects | No |
| Audition | Audio Editing | No |
| Dreamweaver | Web Development | No |
| XD | Conceptual Design | No |
| Fresco | Illustrations | Yes |
| Photoshop Express | Photography | Yes |
| Character Animator | Animation | No |
| InCopy | Copywriting | No |
| Premiere Rush | Video Editing | Yes |
| Dimension | 3D Conceptual Design | No |
Download Photoshop Free Trial
Here's the step-by-step process for how you can download a free trial of Photoshop.
Go to the Photoshop page on Adobe website located here.
On the Photoshop page, find the button that says Free Trial. You should find it in the first block next to the Buy Now button.
After you click Free Trial, you'll be taken through the checkout process. You'll start by selecting if this is for an Individual or a Group. Select Individual and click Continue.
Choose whether you'd like to go with Photoshop CC alone, the Photography Plan, or the Complete Creative Cloud plan. Select Photoshop CC if you're considering going forward with that plan if the trial works out for you. Then click Continue.
Now you'll select which type of payment plan you'd like to go with for your selected package. You can choose from either monthly with no annual contract, monthly with a yearly contract, or annual payment. You won't be charged until your trial period is over and you choose not to cancel the contract. Then click Continue.
The next page will ask you if you want to add Adobe Stock for access to their library of stock assets. If you're sticking with the free trial, for now, click No Thanks.
The next page will ask for your email address. This will take you through the process of setting up an Adobe account. If you already have an Adobe account, it'll be recognized when you enter your email and then sign in.
The last page will be the checkout page. This is where you'll add in your payment information. You will only be charged when the trial period ends. You will then finalize the purchase.
With the free trial bought, you should now be able to download the Adobe Creative Cloud Desktop app. You'll need to use this to install your free trial of Photoshop CC.
When the Adobe Creative Cloud Desktop finishes installing, it should open and start downloading Photoshop CC. When it finishes, the app should be listed under the All Apps section with an Open button. Click it and you'll now be able to use Photoshop.
The free trial of Photoshop CC has no limitations to its features or tools. You'll be trying out the full version of the program with everything that comes under a paid subscription. If you're quick, you can even knock out a few projects in that week-long trial period.
How to Cancel Photoshop Free Trial
It should be stressed that payment will automatically start if you don't cancel your order before the week is done. If you're not satisfied with the trial, make sure you go directly to the Adobe website and cancel your order. Uninstalling Photoshop from your computer will not make it clear to cancel the trial.
If you want to cancel your free trial, here is how you can do that:
Open a browser and go to https://account.adobe.com/plans. Sign in if you are not already.
Click "Manage Plan" and then find your Photoshop plan.
Click on "Cancel Your Plan." Then follow the directions to complete the cancellation.
You'll be asked to give a reason why you wanted to cancel. Be honest.
The other thing to remember is the plan you selected while signing up for the trial. You can still get your money back if you cancel within 14 days. After 14 days, you'll have to pay a fee of 50% for the rest of the contract.
Here's a quick breakdown of how much you'll be charged for the Photography Plan if you want to cancel in a certain timeframe:
| | |
| --- | --- |
| Time of Cancellation | Cancellation Fee |
| 7 Days | $0 |
| 14 Days | $0 |
| 1 Month | $54.95 |
| 2 Months | $49.95 |
| 3 Months | $44.96 |
| 4 Months | $39.96 |
| 5 Months | $34.97 |
| 6 Months | $29.97 |
| 7 Months | $24.98 |
| 8 Months | $19.98 |
| 9 Months | $14.99 |
| 10-12 Months | $0 |
Can I Pay a Flat Fee for Photoshop?
While you can't buy Photoshop CC for a one-time price, there is another version of the program that doesn't require a subscription. Photoshop Elements has been the more straightforward and cheaper alternative. It's a version of Photoshop built to be easier to use for beginners and is cheaper in the long run.
Photoshop Elements will only cost you $99.99 once. That's all you pay! There are no hidden costs, contracts, or restricted features that cost more. You pay once, and that version of the program is yours with lifetime access.
You may be surprised at just how capable Photoshop Elements can be. It can accomplish many of the same tasks, such as altering facial features and removing backgrounds. It even has animation functions for creating photographs with motion.
The limitations of the program mostly come down to the more professional features.
Pros
$99.99 is all you pay for lifetime access.
Easy-to-use and straightforward application for those just starting to use creative applications.
Features most of the essential tools and functions as Photoshop CC.
Cons
If you want to upgrade to the latest version in the future, you'll have to pay for that version at a reduced price as an upgrade.
The lack of CMYK colors is not ideal for those using the program for publishing.
No mobile version or cloud support.
Here's a breakdown of the key differences between Photoshop CC and Photoshop Elements:
| | | |
| --- | --- | --- |
| | Photoshop CC | Photoshop Elements |
| Skill Level | Intermediate | Beginner |
| Mobile Version | Yes | No |
| Export Color Types | RGB, CMYK | RGB |
| Plugins | Many | Few |
| Price | $20.99/monthly | $99.99 once |
| Discounted Price | Check here | Check here |
Is Photoshop Elements an excellent alternative to Photoshop CC? For more common Photoshop tasks, sure, it gets the job done. That being said, its limitations make it only recommendable for hobbyists and beginners. Professionals will want to stick with Photoshop CC, considering it's an industry standard.
You May Also Like
Photoshop vs Procreate | Head-to-Head Comparison (2023)
Photoshop CC vs Photoshop CS6 | Differences Explained (2023)
How to Make a Gif in Photoshop? (w/ Screenshots)
Download Photoshop for Windows 10
Alternatives to Photoshop
For those seeking an alternative to Photoshop, consider the following applications that either come with free trials or are free to use:
| | | | |
| --- | --- | --- | --- |
| | Affinity Photo | Sketch | GIMP |
| Price | $54.99 | $9/monthly | Free |
| Platform | PC, Mac, iPad | Mac | PC, Mac, Linux |
| Best For | Photo Editing | Graphic Design, Illustrations | Photo Editing, Graphic Design, Illustrations |
Discount on Photoshop
While the free trial may sound great, the price may still seem much. Check out our special discount offer if you'd like to pay less. Click the link below to get a reduced price on your Photoshop CC subscription.
Get a Special Discount On Our Top Picks!
---
BEST OVERALL PICK FOR PROFESSIONALS
---

Adobe Creative Cloud
Get all 20+ creative apps and services for photography, design, video, UX and more.
at adobe.com
---
BEST FOR GRAPHIC DESIGN & IMAGE EDITING
---
Adobe Photoshop
The world's most powerful image editing and graphic design software.
BEST FOR BEGINNERS & PHOTO HOBBYISTS
---
Photoshop Elements
A simpler version of Photoshop CC. Great for beginners and photo hobbyists
Frequently Asked Questions
Is there a free trial to Photoshop?
Yes, Adobe offers a free trial of Photoshop on their website. All you need to do is go to Adobe's website, click on the Photoshop page, and click the Free Trial button to start signing up for a trial.
How do I download the 7-day free trial of Photoshop?
To download the Photoshop trial, you'll need to go to the Adobe website and sign up for a free trial. This will require you to pick a purchasing plan that will take effect at the end of the trial period. Once you've done that, you can download the Creative Cloud installation app and then download Photoshop CC.
How long does the Photoshop free trial last?
Photoshop's free trial lasts for precisely one week. After seven days, you'll be automatically charged for the Photoshop plan you signed up for unless you cancel before that time is up.
Is the Photoshop trial the full version?
Yes, the trial version of Photoshop you download is the full version. You can use all of the features and tools within the paid version of Photoshop for free. This is why Adobe will just automatically charge you after the trial period has ended, as you're essentially using the same version and don't need to install it again.
Is Photoshop free for students?
No, Photoshop will still cost you money as a student. Students and teachers can get a discount on the complete Creative Cloud line of applications. Check Adobe's website to see if you qualify.
Is there anything like Photoshop but free?
Yes, there are plenty of free alternatives to Photoshop. One of the top alternatives is GIMP, a creative application comparable to Photoshop that works on PC, Mac, and Linux platforms.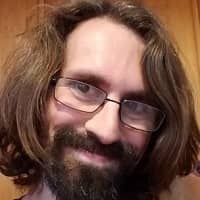 Mark McPherson has been working as a video editor and content writer for over ten years. His background started in animation and video editing before shifting into the realm of web development. He also branched out into content writing for various online publications. Mark is an expert in video editing, content writing, and 2D/3D animation.