(Last updated on November 19th, 2021)
If you're using Photoshop, you need to make sure you're using the latest version. How do you know if your Photoshop is up to date? If it's not, how do you update the software?
Check out our step-by-step guide to updating Photoshop to the latest version, so you're not stuck using an obsolete version.
Photoshop is one of Adobe's most popular applications for its versatility. There are few limits to such a program, whether you're editing stock photos or drawing a compelling illustration. There's a lot that it can do with its many features.
You want to make sure that you're taking advantage of everything Photoshop has to offer. The best way to do this is to make sure you're using the program's latest version. If you're not, you could be missing out on some fantastic time-saving features and a host of new tools.
To make sure you're not behind the software, you'll need to know how to update Photoshop. Thankfully, this isn't a difficult task and can be accomplished with a few clicks. Let's go through the steps to make sure your version of Photoshop is updated.
If you'd like to know the differences between Photoshop CC and Photoshop CS6, read this in-depth guide.
Tutorial Overview
Opening the Creative Cloud
Find Updates
Starting the Updates
Completing the Updates
Step 1: Opening the Creative Cloud
If you're using Photoshop, you should have the Creative Cloud application downloaded on your computer. This portal connects you to Adobe to let them know you have a subscription to this application. The first step to updating is to open the Creative Cloud app.
If you're using Photoshop on Windows, you can find the Creative Cloud through either your Start menu or system tray. In your start menu, it should be labeled as Adobe Creative Cloud. In your system tray on the bottom right of your desktop, it will look like a cloud. If an update is available, you'll notice that there will be an orange circle next to the cloud.
If you're using a Mac, you will find the cloud icon in your menu bar on the top right corner of your desktop. You can also update Photoshop while it's open by navigating to the Help menu and clicking Updates from the submenu.
Once you've clicked on the Creative Cloud app, it should open in a new window. This application will display all Adobe programs you have purchased and the ones you have installed on your computer. You should see Photoshop listed under the table of Installed.
Related: Is Photoshop Available for One-Time Purchase? (Explained)
Step 2: Find Updates
You can find out if Photoshop has an update by locating it inside the Creative Cloud app window. A blue dot should appear in the Photoshop line with text that says "Update Available." If you see this, then it's time to upgrade.
There are two ways to get to the Upgrades page. You can click on Update Available on the line for Photoshop or locate Updates in the left-hand toolbar. Clicking either option will bring you to a page that lists all the current updates available for your Adobe software.
You should find Photoshop listed under New Updates. You'll see the Photoshop icon, the version number, a short synopsis of the updates, and update buttons. If you're curious about what new features you're getting, click View More on the synopsis to get a better idea of the changes.
Step 3: Starting the Updates
When you're ready to update Photoshop, all you have to do is click the Update button. This will tell the Adobe Creative Cloud app to download and install the latest version of Photoshop. You will also be given options in a mini window to decide if you want to uninstall the previous version. For this example, we'll be uninstalling an older Photoshop version at the same time.
If you reach the Adobe Creative Cloud app through Photoshop, you'll want to close down Photoshop before clicking update. You'll be prompted to do it if you haven't already, but it's a good idea to do this beforehand. Having a program closed while updating is crucial for installing a new version of the software.
While you're downloading that version, you may also want to update the Camera Raw app in your update list. This is a filter used in Photoshop for making quick and simple edits to photographs. If there's an update for Photoshop, there's likely an update for Camera Raw as well.
Once you've clicked Update, you should see the synopsis be replaced with a progress bar. As the progress bar grows, you'll notice the percentage completed as well as the current process of the update. Photoshop should disappear from the New Updates table when it's finished.
Step 4: Completing the Updates
Inside your Adobe Creative Cloud app window, locate All Apps on the left-hand menu. Find Photoshop under the installed apps. There should now be a green dot next to Photoshop that says "Up to Date." This means Photoshop is updated.
If you'd like to make sure that your version of Photoshop is the latest, you can check while using the program. Open up Photoshop, and you should see a new version listed on the loading screen.
You can also find the current version listed by navigating to the menu of Photoshop > About Photoshop on Mac computers and Help > About Photoshop. This will open up a mini window that will list what version of Photoshop you're currently using.
If you don't like the updated version and want to go back to a previous iteration, the Creative Cloud also allows for this. Go back to your Creative Cloud app window and look for Photoshop under Installed. Click the periods on the far right and select "Other Versions."
Clicking this will give you a list of different versions of Photoshop you're using as well as the latest update. You can easily choose from this menu which version to install or uninstall.
If you'd like to get around to doing this process, you can just set Photoshop to auto-update. To do this inside the Creative Cloud app, navigate to File on PC or Creative Cloud on Mac and select Preferences. This will open up a mini window with a few options.
On the left-hand menu for this mini window, click Apps. Under the section that says Auto Updates, you'll see a tab for Auto Updates. Click it switch it on, and Photoshop will automatically download and install updates when they're available.
Whether you choose automated updates or do so by yourself, it's an important aspect to learn. Keeping Photoshop updated will allow you to take advantage of all of the latest features and the latest Photoshop tutorials and files.
This is also an important aspect to understand if you ever need to go back to a previous version. If you find your computer can't handle the latest version, you'll want to use the Other Versions option to jump around. This can be handy if it takes you're planning to use your computer for the long haul and want to get the most out of Photoshop with it.
With all of this knowledge, you should be able to get the full benefit of Photoshop in its latest form.
Frequently Asked Questions
How do I update my Photoshop?
Photoshop can be updated through the Adobe Creative Cloud application to install the program. To update the program, open the Creative Cloud app. Under installed programs, find Photoshop and see if there's a blue dot with the words Update Available. Click the words to be brought to the update installation screen. Find Photoshop on that page and click the Update button next to it. When the progress bar finishes, your copy of Photoshop should be updated on your computer.
Can you update Photoshop for free?
Photoshop comes under the Adobe Creative Cloud subscription service. Part of the benefits of the subscription is that you'll always have the latest version if you keep paying the monthly subscription. All you have to do is open your Creative Cloud application and click on updates for Photoshop. This will either install patches for the latest version or allow you to upload the newest Photoshop version for that year. No additional fees are required to do this.
Can I use an old version of Photoshop?
The Adobe Creative Cloud does maintain previous versions of a program that can be installed at any time. If you don't like the latest update of Photoshop, you can quickly revert to the previous version. Older versions of Photoshop from different years will remain installed even if you install the new version. You can install or uninstall either at any time by navigating in the Creative Cloud app to Photoshop under installed programs, clicking the periods on the right-hand side, and selecting "Other versions."
How much does Photoshop cost?
Photoshop costs a monthly fee to use with the Adobe Creative Cloud. The cost is $20.99 a month, and this subscription will cover new and old versions of the program that will remain updated at no extra cost. You can also purchase Photoshop through either the Photography Bundle at $9.99 a month or the complete Adobe Creative Cloud priced at $52.99 a month.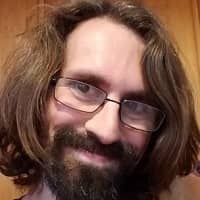 Mark McPherson has been working as a video editor and content writer for over ten years. His background started in animation and video editing before shifting into the realm of web development. He also branched out into content writing for various online publications. Mark is an expert in video editing, content writing, and 2D/3D animation.