(Last updated on November 15th, 2021)
Which RAW photo editing software is best suited for photographers? Find out in this comparative review between these top applications in the realm of photography edits.
What was once a spin-off of Photoshop, Lightroom has become Adobe's star app for photo editing. The program is a non-destructive editor built specifically for working on RAW photos for tweaks of everything from brightness to focus.
Lightroom differs from Photoshop in that it does not perform graphical raster edits, hence the non-destructive environment. Color and lighting for photos can be changed with the mere push of a slider tool. You can also use brushes for a particular area of a photo you wish to alter.
Lightroom has two running versions. The version simply titled Lightroom can be used on desktop and mobile. Lightroom Classic may seem like an older version since it can only be used on a desktop, but it has a few more features that are not present in the modern version of Lightroom.
Camera Raw is more of a companion RAW editor, considering it works in tandem with other Adobe products. Namely, it can be of great use with Photoshop as an extra tool for non-destructive edits. But what may be the most unique aspect is that you can use it with Lightroom as well.
Related: How to Buy Adobe Lightroom (up to 60% off)
Camera Raw operates in conjunction with the likes of Photoshop and Bridge the moment you start trying to make edits to RAW formatted photos. Camera Raw is built into these programs, so installation isn't much of an issue when using the program on this level of integration.
Comparison At a Glance
1. Interface
Winner: Lightroom. The Lightroom interface has been simplified to such a degree that training may not be necessary.
2. Tool
Winner: Tie. The matching sliders, and various functions make both apps capable of similar edits.
3. Effect
Winner: Lightroom. Lightroom can not only make sweeping changes to photos but also uses special effects to reshape and retool photos.
4. Workflow
Winner: Camera Raw. The automatic integration with other programs makes Camera Raw ideal for complex projects.
5. Ease of use
Winner: Tie. Both applications have been streamlined to such a level of comfort that even amateur photographers can use them without issue.
6. Organization
Winner: Camera Raw. There's a few more components to Camera Raw's methods of organization that make it a better fit.
7. Exporting
Winner: Lightroom. Lightroom is not only capable of exporting multiple file types but also specializes in specific destinations as well.
8. Pricing
Winner: Tie. Both applications operate under similar banners of Adobe products.
9. Support
Winner: Lightroom. The community built up around Lightroom has risen dramatically to offer plenty of tutorials and guides.
Short Verdict
The two applications are so similar and feature so much overlap that they can't entirely be compared so quickly, making this battle a tie.
Get a Special Discount On Our Top Picks!
---
BEST OVERALL PICK FOR PROFESSIONALS
---

Adobe Creative Cloud
Get all 20+ creative apps and services for photography, design, video, UX and more.
at adobe.com
---
BEST FOR PROFESSIONAL PHOTOGRAPHERS
---
Adobe Lightroom
Lightroom offers top-quality photo editing tools from your computer, tablet or phone.
BEST FOR GRAPHIC DESIGN & IMAGE EDITING
---
Adobe Photoshop
The world's most powerful image editing and graphic design software.
1. Interface
Lightroom and Camera Raw share quite a bit of overlap in terms of being photo editors. Their so similar one could easily mistake one for the other or view Camera Raw as the prototype for Lightroom, considering Lightroom came five years after. Since both take inspiration from Photoshop, this relation is common.
Despite the commonality, they do have some notable differences in their interfaces. Lightroom's interface, for example, has been designed for a speedy process when it comes to editing photos. You can even track just how much has changed when looking at Lightroom and Lightroom Classic.
Lightroom Classic still works well enough for editing photos in a proficient manner, but the latest version of Lightroom has been better built to service mobile devices. You don't need to rework the interface or switch between environments to either select a photo or edit different aspects of the color and brightness.
Lightroom, the version that works on mobile, has also been designed to utilize sliders. This aspect is exceptionally preferable for those working on touch-friendly computers and who want to quickly zip between edits while also tweaking with real-time previews.
Camera Raw does have some familiar components considering it has been built to work in conjunction with Lightroom, depending on your preference. You'll notice that Raw shares much of the same windows, sliders, tools, and effects as that of Lightroom.
However, when using Camera Raw through Photoshop, it can seem a bit cramped. The problems mainly arise from how Raw will open up more like a window within Photoshop, feeling more like working through an adjustment layer than using a photo-editing program.
The good news is that the interface's look is identical to navigate for all the familiar features. Everything from effects sliders to cropping tools are presented in simple sidebar buttons with similar iconography.
Considering that Lightroom doesn't require another program to be open simultaneously, it's the far more preferable application in terms of the interface. While Camera Raw is certainly simple enough to navigate, Lightroom presents everything at your fingertips, from a robust cataloging system to perfectly spaced panels.
Winner: Lightroom
2. Tools
The biggest draw of the tools within Lightroom is the sliders. A mere dragging of a slider can alter colors and rework the contrast. Not only are these tools simple to use, but they are neatly presented where you won't have to go on much of a hunt for the next part of the photo to tweak.
Even the tools that are not as simple as sliders are built to be so easy to use that training doesn't seem as necessary. Those even minorly adept at poking out programs should be able to learn the many aspects of photo editing in a relatively straightforward manner through streamlined guides and experimentation.
Lightroom's tools assist through every part of the editing process. This includes developing various versions to switch between if you can't decide between one edit or another. Lightroom can save multiple iterations to make the variety comparing and contrast a reality right inside the app.
Incidentally, much of Camera Raw's tools mimic that of Lightroom. You could make a side-by-side comparison of the two programs and be surprised just how much overlap is present.
Pretty much every tool present within Lightroom is available in Camera Raw as well. There are a handful of differences here and there, but most of these aspects won't be noticeable for those who just need to make some core adjustments to photographs.
There are no significant differences between the two programs with such minor differences in their toolsets and an eerie amount of duplication in tools for both the mechanics and presentation. Lightroom and Camera Raw are tied when it comes to their tools.
Winner: Tie
3. Effects
The capabilities of Lightroom extend far beyond the simple altercations of colors, brightness, and contrast. Those aspects are pretty, astounding on their own for their speed in pushing out quality photos with simple-to-use sliders.
The brush tools can be used to better harness area-specific edits as well. For example, if you only wanted the sky to be blurred and a much different shade of blue, you can tweak that specific area by isolating it with a brush, viewing the results of that stroke in real-time when manipulating the effects.
The other handy effect is the ability to organize different versions of your photographs quickly. If you can't decide which altercation looks best, simply save a few versions right inside Lightroom and switch between them to decide which is best.
Another handy feature is working with panoramic and HDR imaging for those projects that require grander detail. It should be noted that these aspects are only present in Lightroom Classic, so you'll not only have to purchase the Adobe Photography bundle to use this function but also only be able to use it on desktop only.
Camera Raw is capable of much of the same effects as Lightroom. The sliders are abundant for all sorts of adjustments, and the brush tools are present as well. However, some of these effects are a little trickier to use than Lightroom and feel a bit odd to use in a reduced window.
This is a category where the extra bits of Lightroom make it a firmer choice for effects when it comes to altering photos. The high-quality results achievable through Lightroom Classic alone are enough to make the program the more favorable choice over Camera Raw.
Winner: Lightroom
4. Workflow
Lightroom's workflow is pretty straightforward, guiding the user quickly through most of the process. Importing photos into an album is a simple enough procedure, and darting between multiple images for editing doesn't take much effort.
Another neat trait of Lightroom is that the delivery method can even run faster with the automation of destinations. Look through the many Lightroom plugins available, and you'll find that there are options to automatically push out your finished photos to either your local Costco printer or your WordPress website.
Camera Raw can be a bit more of a cumbersome experience when it comes to using the program. If you're using it in tandem with Photoshop, you need to bring the image into Photoshop and then apply the Camera Raw filter to open it up for editing.
This type of workflow will only benefit those who need to make RAW edits to a photograph and then go straight into making raster-based edits. While that may be fine for such projects, Camera Raw's filter method feels like extra steps just to make minor edits to a photograph.
Considering that Camera Raw already takes the extra steps to push a RAW photograph around into different programs, it's a workflow worth getting used to. For example, if you need to make a few non-destructive tweaks and then jump straight into some illustrations on top of that, using Camera Raw through Photoshop will speed up the process.
Winner: Camera Raw
5. Ease of Use
The amount of time it takes to bring a photo into Lightroom, touch it up, and render it out is rather impressive. Even if you've never used the program before, you'd be surprised just how quick the process can go when poking around on your own without a tour (though that is present).
When I first opened Lightroom, I did not read up on any of the guides or take the tour. I was surprised to see just how easy it was to import a photo into the app to export out a completed photograph.
What makes the process such a breeze is how open the interface feels, keeping everything just a click away without much of a hunt. The catalog at the bottom of the screen keeps everything together and is incredibly simple to switch between them.
Camera Raw isn't too touch to use either if you're already familiar with Adobe's programs of Photoshop and Bridge. If you're working with a photograph in Photoshop, for example, you need only apply the Camera Raw filter to open the program.
Using Camera Raw through Photoshop can significantly benefit those who need to go between destructive and non-destructive edits with ease. This takes a lot of the hassle out of saving out a RAW photo you edited and then bringing it into a raster-based program for further edits.
Both Lightroom and Camera Raw fulfill such different needs that it's impossible to favor a winner in this category. Considering that they are similar in most aspects and don't require a lot of training to master, they tie up in terms of being easy to use.
Winner: Tie
6. Organization
Lightroom resorts to a simple and effective method of organizing photos into a database. Photos are pulled into the program and neatly presented within a thumbnail carousel, easily reachable at any time during the editing process.
Once the photos are imported into the application, Lightroom will automatically create albums. This aspect removes a lot of the extra information you'd typically have to enter when importing in photos that you want neatly organized within other programs.
Another critical component of the organization is the actual storage of the edits placed in a cloud space. This element is crucial for those photographers who find themselves on the go and need to edit in both mobile and desktop environments.
By comparison, Camera Raw has less of a means of organizing photos and acts more or less as just a file browser. While using Camera Raw through Photoshop doesn't offer much in organizing photos. Using the program through Adobe's gallery browsing app of Bridge is an excellent solution if making only non-destructive edits.
When taking in just how capable Bridge is, considering the whole purpose of the program is to group images, Camera Raw certainly seems to be the better option given a choice you have. While Lightroom requires some knowledge of the albums you're creating, Bridge is keener to recognize local files without the extra effort of setting up albums in the application.
Winner: Camera Raw
7. Exporting
In the same way that Lightroom automates much of the import process, the exportation of your finished photos has a similar level of ease. There's a whole part of the interface devoted to previewing finished pictures and saving them out in various outputs.
What's most appealing about Lightroom's exportation is the support of plugins that can target specifically where photos can be sent. It can sometimes be a drain on time in rendering out images locally and then getting them where they need to go next.
Plugins can be used in Lightroom to automate the delivery process. If you're working in print, a series of plugins can send your photos directly to a printing service. If you're adding pictures online, there is a plugin that can transport your photos into a WordPress gallery.
Camera Raw is pretty much limited to whichever program it is connected with. In other words, most of the same exportation processes of Photoshop and Lightroom. One area where Raw matches Lightroom is that it can also perform batch processing when it comes to exports.
While most of the technical aspects between Camera Raw and Lightroom are comparable, the addition of delivery plugins makes Lightroom a more appealing app. Removing the extra grunt work of pushing photos to a printer or website will be a valuable time-saver for many photographers.
Winner: Lightroom
8. Pricing
| Product | Regular Price | Discounted Price |
| --- | --- | --- |
| Adobe Creative Cloud | $52.99/month | Check here |
| Adobe Lightroom | $9.99/month | Check here |
| Camera Raw | Free | No Discount |
Here's where things get a bit tricky in comparing the two apps. Lightroom is its application with a separate install from other programs. Camera Raw comes built into the programs of Photoshop and Bridge. So, this is more like a comparison between Lightroom and Photoshop.
As luck would have it, Photoshop and Lightroom cross paths in terms of purchasing. Under the Photography Plan, you can buy Lightroom, Lightroom Classic, and Photoshop for $9.99/monthly.
Lightroom on its costs $9.99/monthly but differs in that this plan gives you 1TB of cloud storage. The Photography Plan will only give you 20GB of space unless you plan to upgrade to 1TB at the cost of $19.99/monthly.
Of course, there's the complete option of purchasing the entire Adobe catalog under the Creative Suite plan. This plan will run you $52.99/monthly and give you access to everything in the Adobe library of applications, from Photoshop to Illustrator.
Since the price difference between Photoshop and Lightroom is practically equal, and you can buy both under a cost-saving bundle, the price of both is almost the same. Due to such similarities, the pricing battle comes up as a tie.
Winner: Tie
9. Support
Seeing how both applications operate amongst Adobe products, they share a similar level of support in a few areas. In a general sense, both come with a high level of available options for answering technical questions.
There's a variety of channels to choose from when seeking help. Adobe can be contacted either by phone call or support tickets, depending on which suits your needs better. You can also browse through several guidebooks, FAQs, and forums for more information.
On the technical support angle, both apps are relatively equal. However, Lightroom is a bit more of a complete package and has a whole community behind it. This mainly has to do with how active the community is behind the program.
Having been developed as a program separate from Photoshop, Lightroom has its series of plugins and tutorials. Lightroom users can find plenty of informative guides on using the application and a lot of handy plugins that can automate a lot of the grunt work.
Camera Raw doesn't quite have the same level of devotion. So while both programs may match in their technical support, it is ultimately Lightroom that wins out for having so many additional resources to draw from when helping out photographers.
Winner: Lightroom
Final Thoughts
There's so much overlap and crossover within these applications that it's tough to choose one over the other. Lightroom is an all-in-one program that works well for RAW photo edits, while Camera Raw comes branded as the equal for a go-between for both Photoshop and Lightroom.
The decision of which application to choose ultimately comes down to what type of work you're pursuing. If it's just minor tweaks to the exposure and color of photos, Lightroom can get the job done fast. If you need to make more illustrative changes, using Camera Raw through Photoshop is the way to go for easy integration.
Frequently Asked Questions
Is Adobe Lightroom free?
A version of Lightroom for mobile devices can be used for free but using the program professionally on desktops requires a subscription fee.
How much is Adobe Lightroom?
Adobe Lightroom costs $9.99/monthly either for the program itself or the Photography plan that includes Adobe Photoshop.
Is Camera Raw free?
Camera Raw is a free plugin to use with Photoshop and even Bridge.
How do I get Camera Raw?
Camera Raw can be downloaded on the Adobe website and then installed in Photoshop.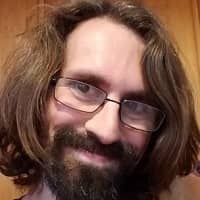 Mark McPherson has been working as a video editor and content writer for over ten years. His background started in animation and video editing before shifting into the realm of web development. He also branched out into content writing for various online publications. Mark is an expert in video editing, content writing, and 2D/3D animation.