(Last updated on February 28th, 2021)
Lightroom or Lightroom Classic? Which program should you choose?
Read this in-depth Lightroom vs. Lightroom Classic comparison to find out which software is right for your needs.
Lightroom Classic was first developed in 2007 as a non-destructive means of making edits to photos.
The program differs from that of Photoshop. It doesn't dabble in raster graphics and is primarily focused on tweaking photos for just the right balance of color, brightness, tint, and numerous other components. Updates continue for this version that still boasts a lot of powerful features.
Lightroom, also known as Lightroom CC, is the more modern version in 2017 with the more significant shift of Adobe products to the cloud and mobile environments. As such, Lightroom now contains more mobile-friendly tools with the use of sliders.
The program is capable of most of the same functions as Lightroom Classic but with a clean and modern layout and easy access to presets and toolsets.
Comparison At a Glance
1. Interface
Winner: Lightroom. With its clean and simple display of sliders, Lightroom is more pleasing to the eye, no matter the device it's used on.
2. Tools
Winner: Lightroom Classic. Even with all the modern updates in Lightroom, Lightroom Classic still has a bit more to offer with its tools, not considering it outdated.
3. Features
Winner: Lightroom. Lightroom has more impressive features thanks to the additions of cloud storage and mobile installation.
4. Workflow
Winner: Lightroom. Thanks to many automation processes, Lightroom smooths out the workflow for longer projects.
5. Ease of Use
Winner: Lightroom. Designed to be intuitive enough for desktop and mobile, Lightroom is easy to pick up and start editing without instruction.
6. Output
Winner: Lightroom Classic. Classic support high-quality renders of photos in various formats.
7. Pricing
Winner: Lightroom. The more modern Lightroom version is cheaper considering you can buy it singularly and for less with the cloud storage space provided.
8. Support
Winner: Tie. Both Lightroom and Lightroom Classic has the same devoted support from Adobe.
Short Verdict
Lightroom is the Adobe's new cloud-based photo-editing software that works on desktop, mobile, and web, while Lightroom Classic only works on desktop.
While Lightroom Classic still has a few more essential tools for high-quality editing, Lightroom has so much more going for it to be the better program.
Get a Special Discount On Our Top Picks!
---
BEST OVERALL PICK FOR PROFESSIONALS
---

Adobe Creative Cloud
Get all 20+ creative apps and services for photography, design, video, UX and more.
at adobe.com
---
BEST FOR PROFESSIONAL PHOTOGRAPHERS
---
Adobe Lightroom
Lightroom offers top-quality photo editing tools from your computer, tablet or phone.
BEST FOR GRAPHIC DESIGN & IMAGE EDITING
---
Adobe Photoshop
The world's most powerful image editing and graphic design software.
1. Interface
Despite being so similar, Lightroom and Lightroom Classic have adopted different interfaces for how they both implement photo editing.
The most significant distinction is that the modern version of Lightroom has been developed to be accessible for both desktop and mobile environments. This means that many tools have been simplified to make touch-screen editing not as dense an experience.
The catalog functions are also quite handy and straightforward enough to sort through with a refined storyboard style of organization that makes it easy to jump from one photo to the next with ease.
But what is undoubtedly the most appealing of this interface are the improved smart preview windows, which take very little instruction in setting up a side-by-side comparison, be it of the same photograph or a different one in the catalog.
Lightroom Classic takes some training to master as it features a more intricate assembly. This may benefit those who don't mind a tighter work environment with all the tools laid out before them. But it takes a bit more know-how for those relatively new to these photography applications.
It may not be ready for the more intricate projects Lightroom Classic is capable of completing. Lightroom Classic's interface can be viable enough for skilled photographers willing to put in some extra time with enough training.
But with all things considered, Lightroom is a far more versatile interface than that of Lightroom Classic, both in terms of the layout and in its general performance.
Photographers just starting will find the sliders a real joy to tinker with, and experts will be thrilled at how easy tweaks can be made with little fuss.
Winner: Lightroom
2. Tools
Despite the name, Lightroom Classic has a few more useful tools. Among its more notable tools include facial recognition technology, a panel for camera calibration, a history panel to keep your changes organized, and numerous comparable views to generate just the right preview.
Most notable is the aspect of much higher quality projects, with Lightroom Classic being capable of merging HDR and panoramic elements.
However, Lightroom doesn't pull back too much on the tools by matching some of the similar tools and improving them. The means for tweaking the brightness and color settings are made just a bit easier to toggle with sliders' aid.
Though initially a choice to be better suited for the cross-platform model of appealing to desktop and mobile versions, the sliders make it easy to test out a few previews with viewer clicks.
One of their most adequate tools includes the color range mask, working very much in the same way Photoshop masks to shift the color in specific photo areas.
Though Lightroom's tools are quite powerful, the range of tools within Lightroom Classic spans a much vaster vista of possibilities, capable of supplying photographers with nearly everything they need for photo touch-ups. This is certainly one area where Lightroom Classic is king.
Winner: Lightroom Classic
3. Features
The new version of Lightroom naturally stands pretty tall with its more updated features. In particular, the automation process is incredibly superior.
Since Lightroom works on both desktop and mobile, it has been designed for versatility to store the originals on a cloud server. File backups are also a handy new feature that is automated should there be a failure on either device you use.
Even the organizational and search functions have been surprisingly streamlined with automated tagging and intelligent tracking, making time-sensitive tasks with extensive collections of photos much more comfortable to sort and sift through.
Lightroom Classic is relatively limited by comparison. The original photos can only be accessed locally due to the application only being available on desktop devices.
Backing up files is a non-existent function, so you'll have to be keen about saving and backing up your projects. Thankfully, keyword tagging and search are present, although you'll have to enter the keywords manually.
It's natural to assume that the version of Lightroom not labeled Classic would have more updated features. This holds here in many areas, but the biggest issue is without question the device range and cloud storage.
This will make the latest version of Lightroom the more acceptable option for photographers who need to work fast, on-the-go, and use both desktop and mobile devices in their line of work.
Winner: Lightroom
4. Workflow
Lightroom Classic requires a bit of navigation to get used to the workflow. You'll have to build up a routine of where to go and which presets to adjust for making your photo editing experience a progressive one.
It's a bit more crowded than most Adobe programs, but with enough practice, one can muster a workflow to get things up and running with relative ease.
Lightroom, however, has improved the workflow by simplifying and automating much of the process. It'll take even the most amateur photographers just a few minutes to find their way around and venture into tweaking a photo and getting it ready for print with ease.
But what makes the workflow flow so much smoother through Lightroom is the addition of syncing your files to the Adobe Cloud.
Picture this situation: You've just finished a photo shoot and want to get a head start on touching up the photos before you get back to the office. If you've got a tablet or laptop, you can edit the photos through there and then upload them to the cloud. Once you get back to your desktop, you can hop right onto the cloud and pick up right where you left off.
You'll notice that Lightroom's cloud functionality is a critical point in much of this program's positives over Lightroom Classic. And while this crucial aspect makes it a firmer choice in many categories, it is perhaps most pronounced in the workflow, coupled with the software's speedy performance and better automation tools.
Winner: Lightroom
5. Ease of Use
The latest version of Lightroom is straightforward to hop right in and start editing. It requires little help, though the first-time pop-ups for beginners offer a grand tour of the application, function by function.
It takes little time to establish a catalog and hop right into tweaking photos for color, sharpness, saturation, and every image tweak at your fingertips.
From editing to printing, every part of the process is more or less guided with a clean display that works well for both desktop and mobile. This makes Lightroom exceptionally useful for time-sensitive projects or bulky loads and for those who just want to play around with some features and see what works best.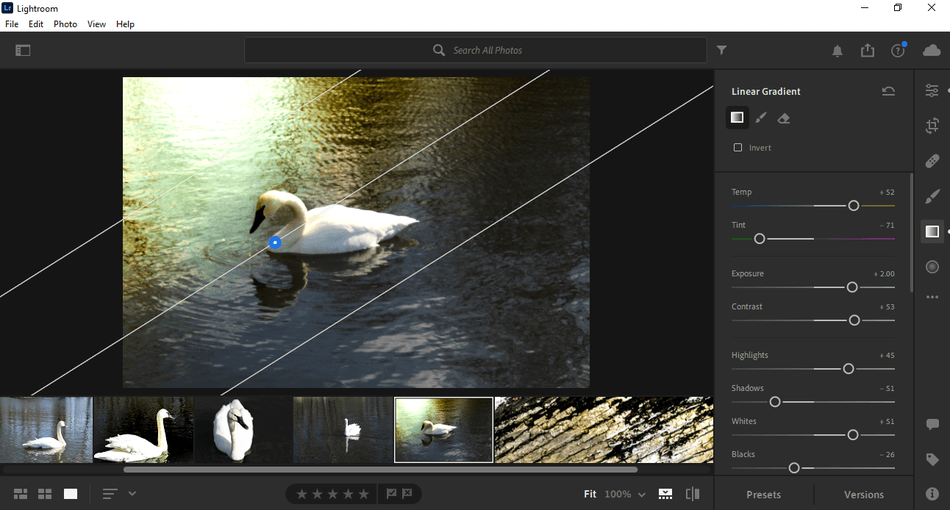 Lightroom Classic, however, requires a bit of training to utilize effectively and quickly. While everything seems more out in front of the user with the busy interface, navigating around can be a bit intimidating for beginners with so many tools laid out right in front of you.
The tools for editing photos will also take some getting used to going through the various windows and boxes to set everything accordingly.
It's an easy choice in this category as Lightroom is better for newcomers just starting their photo-editing path and professionals who need to make several changes in a short amount of time.
Winner: Lightroom
6. Output
Lightroom Classic can render out photos with formats of JPEG, TIFF, DNG, PSD, or even the original format. Additionally, the color spaces that can be exported include sRGB, Adobe RGB, and ProPhoto.
By comparison, Lightroom is much more limited. The only means of export are that of JPEG for format and sRGB for color spaces.
There's also quite a bit of limitation considering that Lightroom doesn't support HDR or panoramic imagery. It's for this reason why Lightroom isn't as recommended for heavy-duty photo editing and why Lightroom Classic is still so vital.
Still, one thing that should be mentioned is that Lightroom does have better automation in producing final products that require a few final touches to be prepared for printing as either books or standalone photos.
Take note, however, that this issue with high-quality output is a change that Adobe could implement in the future, allowing Lightroom to be better equipped for handling HDR and panoramic projects.
Such an upgrade would be massive for Lightroom on mobile devices and a real game-changer. Until that day, however, Lightroom Classic is still crucially needed in this area of output control.
Winner: Lightroom Classic
7. Pricing
| Product | Regular Price | Discounted Price |
| --- | --- | --- |
| Adobe Creative Cloud | $52.99/month | Check here |
| Adobe Lightroom | $9.99/month | Check here |
Here's where things get a bit tricky in how Adobe presents both versions of Lightroom. There are three different pricing plans you can purchase for Lightroom.
First, there's the special package of the latest Lightroom version, priced at $9.99/monthly with 1TB of cloud storage.
Next, there's the Photography Plan, which includes Lightroom, Lightroom Classic, and Photoshop. This plan will run you $9.99/monthly but with only 20GB of cloud storage. If you want the 1TB of storage from the singular plan included, that will cost you $19.99/monthly.
Finally, the complete Adobe Creative Suite includes everything in their catalog for only $52.99/monthly.
The critical thing here is that Lightroom Classic cannot be purchased on its own. If cloud storage isn't a huge issue, then they're about the same cost. However, if you know you will be editing a heavy load of photos, this is a bit of a dealbreaker.
For this reason, Lightroom wins by default for being the cheaper option all on its own with more storage space for less cost.
Winner: Lightroom
8. Support
As they're both Adobe products, Lightroom and Lightroom Classic come under the same banner of support. In terms of general support, troubleshooting can be handled through guides, helplines, and ticket systems built to address any questions one might have with using both programs.
Not only is there an endless salvo of tutorials to tap into, but there's also a plethora of plugins to better aid in your photo editing project.
For instance, if you know your photos will head straight for the printers when you're done, several extensions can automatically send them to a printing service of your choosing, be it Snapfish or Costco Photo Center.
If the photos are intended for a website, you can also automate the WordPress environment's uploading process. Slideshows are no problem with the ProShow plugin aid, and worries of data loss can be put to bed with the TPG LR Backup plugin's help.
Since Adobe hasn't written off Lightroom Classic as defunct yet, still being a powerful asset in high-quality photo editing, the support behind it remains as robust as that of Lightroom's latest iteration for desktop and mobile.
There's a lot of backing behind both that no one application feels as though it'll leave users left out in the cold. It's a tie here, considering Adobe hasn't marked either as the black sheep of the photo editing software in their library.
Winner: Tie
Final Thoughts
Though Lightroom continues to improve each release, Lightroom Classic still has a lot more features that need to be integrated into the latest versions.
All things considered, the more modern version of Lightroom still feels a bit more complete for its versatility. It has a way to go in terms of its supported tools and outputs.
What seals the deal is the online integration and ease of organization that will be a lifesaver for photographers drowning in hundreds of photos.
A time will most likely come when Lightroom Classic is indeed retired as the version better suited for desktop and mobile devices only grows more competent and innovative over time. It's not exactly a huge blow to the wallet if you favor both, but if you absolutely must choose one, make it Lightroom.
Frequently Asked Questions (FAQs)
Is Lightroom like Photoshop?
Lightroom differs from Photoshop in that it's more of a non-destructive program for making photo edits, as opposed to Photoshop, which is more of a raster graphics program.
Which version can be used on mobile?
Lightroom, or Lightroom CC, is the version that can be used on mobile devices and desktop environments.
Why is Lightroom Classic still relevant?
Lightroom Classic still has a few key features for photo editing that the modern version of Lightroom has yet to catch up with.
How are images organized in Lightroom?
Images are organized into either albums or catalogs when being read in Lightroom.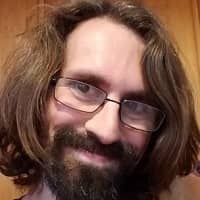 Mark McPherson has been working as a video editor and content writer for over ten years. His background started in animation and video editing before shifting into the realm of web development. He also branched out into content writing for various online publications. Mark is an expert in video editing, content writing, and 2D/3D animation.