(Last updated on November 16th, 2021)
Which application is better for your digital art? Is Photoshop still the top program to use for all things photo and illustrative? Or is Pixelmator the superior software? Find out in this head-to-head comparison of these two top photo editing programs.
There's no shortage of applications for editing photos and creating illustrations. Photoshop has been one of the longest-running and notable of these applications. It was the only option to make changes to photographs and craft great digital art for many years.
As years passed, however, Photoshop has had many competitors that have stepped up to the challenge of being just as multi-purpose. One of the top competitors is Pixelmator Pro, which offers photo editing and digital illustrations.
While you do have various graphics editors to choose from, the question arises of which one is worth using for your needs. Let's look at both pieces of software and see how they stack up when it comes to your digital artwork needs. By the end of this article, you'll know which one is right for you.
Get a Special Discount On Our Top Picks!
---
BEST OVERALL PICK FOR PROFESSIONALS
---

Adobe Creative Cloud
Get all 20+ creative apps and services for photography, design, video, UX and more.
at adobe.com
---
BEST FOR GRAPHIC DESIGN & IMAGE EDITING
---
Adobe Photoshop
The world's most powerful image editing and graphic design software.
BEST FOR PROFESSIONAL PHOTOGRAPHERS
---
Adobe Lightroom
Lightroom offers top-quality photo editing tools from your computer, tablet or phone.
What can Photoshop do?
Adobe Photoshop has been more notable because it's likely that you've already heard of it. Its notoriety isn't just for editing photos but illustrations as well. Having been around for decades, the application has grown more potent with options for creating GIFs and video. Photographers and artists have used Photoshop for plenty of professional work.
So, yes, Photoshop can do a lot, but it does have a bit of a learning curve to figure it all out. If you want to edit specific aspects of a photo, you'll learn about various filters, including the Camera RAW filter.
Photoshop takes a bit longer to use for photo edits than it does for illustrations. This is primarily because the tools for drawing are easier to find and use than the tools for photography edits. You'll have to do a bit of clicking around to figure out aspects of blemish removal for skin or changing colors of the background.
Photoshop does have a number of customizations when it comes to drawing. You can quickly bring in a variety of brushes and edit their many properties for just the right level of detail. The brushes also play well with most stylus tablets, so your painting can depend on how much or how little you push down your stylus pen.
Photoshop is also works on various platforms. PC and Mac computers are both compatible with Photoshop Pro. There's even a mobile application of Photoshop that can be used on iPhones, iPads, and Android devices.
Photoshop is pretty expensive for costing $20.99 a month to use on its own. You can also buy Photoshop through the Photography Plan at $9.99 a month. That plan grants you access to Lightroom and Lightroom Classic (both photo-editing apps) and is a much cheaper option to consider.
What can Pixelmator Pro do?
Pixelmator has been around since 2007 as a graphics editor that is best suited for photo editing. The program uses much of the same features as Photoshop, including layers, filters, and editing tools. There are a few key differences that you may notice when using the applications.
Pixelmator has a more straightforward interface than Photoshop. When you start up a project, there are not as many panels or features cluttering the screen. The tools are all neatly housed in small icons that reveal more options when your mouse hovers over them.
One of the ways the interface is kept so organized is that it initially hides the layers. The layers of project files are hidden for the maximum space you can have with your canvas. However, layers can be more visible by turning on either a layer list view (similar to Photoshop) or a layer thumbnail view.
Another concerning aspect of the layers is how little you can do with them. Unlike Photoshop, Pixelmator doesn't have a way to organize layers with folders or color-coding. You also don't have many options for making layer adjustments that can work for all layers.
Let's say you wanted to make all your layers black and white. In Photoshop, this can be accomplished with a few clicks. In Pixelmator, however, you'll have to go through the process of placing a black-and-white filter on each layer individually.
Pixelmator is better at developing the computer-taxing artwork of vector graphics. This means that SVG files you produce in Illustrator or InDesign can be easily recognized in Pixelmator instead of Photoshop. Photoshop is more of a raster graphics program and will not be able to read such file formats.
Vector graphics are best used for print and web, considering the colors used and the detailed information that creates various shapes. Pixelmator embraces this art format which allows for complete control over easily editable shapes and lines. It's ideal for anyone developing photos or art for posters, brochures, or online banners.
The best aspect of Pixelmator is how it uses your computer's hardware. The application has been built to take full advantage of Mac computer video cards and processors. What this means is that the program will run incredibly fast and outpace Photoshop in most instances.
One major limitation of the Pixelmator is that it's relegated to Mac computers only. The program cannot be used on PCs as it can only be downloaded from the Mac Apple App store. While the program works incredibly well on Mac computers, the non-existent PC version will limit who can use the app.
Pixelmator is far cheaper when compared to Photoshop. Rather than pay a subscription fee, the app only charges $39.99 as a one-time fee. That's cheaper than paying the monthly subscription of Photoshop for two months.
Which one should you get?
Pixelmator is a simpler and cheaper program but also somewhat limited in some aspects. It does have the benefit of being able to develop vector artwork which Photoshop cannot do very well. There's also a speedy nature to the simplified workflow and the hardware support to make the program run quickly.
Photoshop, however, feels like more of a complete package. It's capable of far more features that it's worth the extra time to learn. Using the program on PC, Mac, and mobile devices also makes the program an easy choice considering that Pixelmator can only be used on Mac devices.
Pixelmator is best suited for Mac users only who want a budget program. It's cheap enough to warrant the price, simple enough that it won't take much time to learn, and zippy enough to quickly complete photo and illustrative work fast. For a handful of simple projects, it works well enough to recommend.
Overall, though, Photoshop is best suited for every artist. It's not very cheap but highly versatile and customizable that it can be used to develop just about anything. From photos to videos, Photoshop is a powerful app that remains one of the most essential of graphic editors.
| Product | Regular Price | Discounted Price |
| --- | --- | --- |
| Adobe Creative Cloud | $52.99/month | Check here |
| Adobe Photoshop | $20.99/month | Check here |
| Pixelmator Pro | $39.99 (one-time) | No Discount |
Frequently asked questions
Is Pixelmator better than Photoshop?
Pixelmator has some limitations compared to Photoshop, but it is much easier to use for simplicity. While Photoshop can handle more complex tasks, the beginners to photography edits will find Pixelmator the easier option. Photoshop, however, will be of greater use for professionals who want to master more advanced photography.
Can I get Photoshop for free?
Photoshop can be used for free with the seven-day trial download. Once that trial expires, however, you'll have to pay a subscription fee to use the program. The price for a subscription is $20.99, but the cheaper method is to get it in the Photography Plan for $9.99 a month.
Is Pixelmator photo free?
Pixelmator can be downloaded and used for free with a trial period of the software for 15 days. When those days are up, you'll have to pay for the professional version, which will cost you $39.99. The price is a one-time cost to lifetime access.
How much does Photoshop cost?
Photoshop comes under the Adobe Creative Cloud, where applications cost a subscription fee to use. For Photoshop Pro, the cost is $20.99 a month. You can get the app cheaper; however, if you go for the Photography Plan, that only costs $9.99 a month and gives you access to Lightroom and Lightroom Classic as well.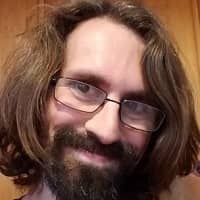 Mark McPherson has been working as a video editor and content writer for over ten years. His background started in animation and video editing before shifting into the realm of web development. He also branched out into content writing for various online publications. Mark is an expert in video editing, content writing, and 2D/3D animation.