(Last updated on November 2nd, 2022)
If you are a self-employed person or a solopreneur designer looking to grow your business, then personal branding is something you can't afford to ignore. In fact, the importance of personal branding is increasing every day and entrepreneurs are dedicating their time to strengthen their brand as a routine activity.
What is personal branding (and why is it important)?
Simply put, personal branding is how you promote yourself in public. It's a combination of your personality, skills, and experience which is observed by the world. By building a unique personal brand, you can set yourself apart from other graphic designers.
You need personal branding if you want to be memorable and influential. Since 84% of millennials don't trust traditional advertising, you need to win their trust through personal branding. As an influencer, you can gain new followers far quickly and expand your reach.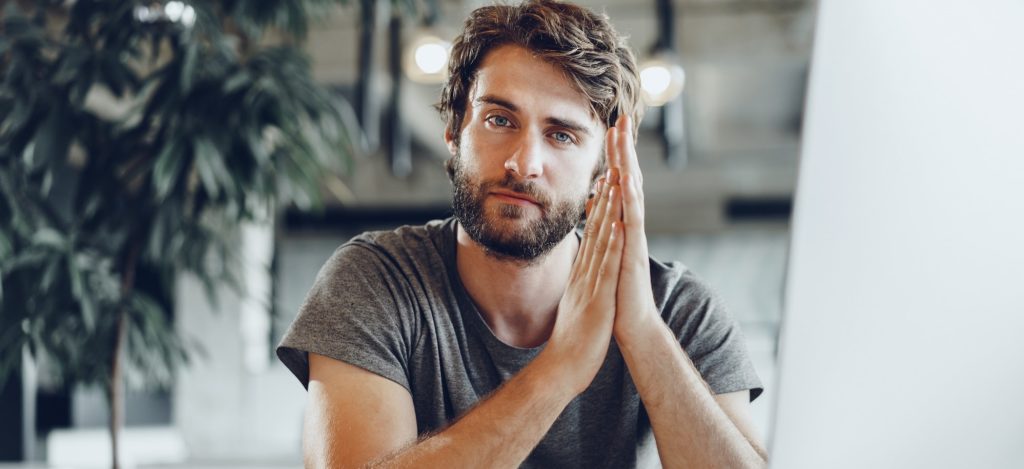 Personal branding offers the following benefits:
Network Growth: Networking is extremely important for every business, and personal branding can help you with that. When you have a strong presence across social media and other avenues, you will notice that more people want to know about you and help you. It becomes easier to attract like-minded people with good personal branding.
New Opportunities: As more people will connect with you through the power of personal branding, you will also get new opportunities. Some examples of these opportunities include referrals, co-authoring a book, a joint venture, etc.
Credibility: Personal branding helps you increase your credibility and gain the trust of your target demographic. When you do good work and let its news spread through personal branding, your customers start to look up to you. With time, they convert to your brand ambassadors.
How to build your personal brand?
Building your own personal brand isn't as difficult as it sounds. You can do a wide range of things to stand out and create your brand.
Here are our six tips on building a strong personal brand.
1. Understand who you are
The first and foremost thing you need to do is understand who you are as a designer. Try to understand what's your mission, brand, design style, etc. Gathering this information isn't easy, granted. However, there are ways to do this easily. For instance, you can ask yourself questions like:
Why did you pick graphics design as your profession?
What kind of design projects you are passionate about?
What kind of feedback do you generally get from your clients?
What are some of your qualities as a professional that help you stand out?
Answers to these questions will offer you better clarity about your personality and your professional life.
2. Pick a niche
Many emerging graphics designers make the mistake of becoming "skilled graphics designers who can design all kinds of things". You don't need to be good at everything. In fact, you can't be good at all kinds of design works. What you need is to identify your specialization, i.e. your niche.
When you say "I am a seasoned logo designer" as opposed to "I design websites, logos, and all kinds of design assets", then it's easier to instill confidence in your customers. So, all you need to do is find out the graphics design domain you are most comfortable in. Then you just need to develop a personal brand around it.
3. Create your portfolio
Create a concise but attractive portfolio of some of your best designs. Your leads will check out this portfolio to understand your style and skills. Apart from helping with work opportunities, this portfolio will also build your personal brand. So, create the portfolio with great care.
4. Brand yourself
Just like organizations, you need different branding elements to build your personal brand. The following are some of the basics you absolutely need:
Brand typography
Brand color palette
Logo
Typography and colors are important for any brand, and personal brand is no different. Remember- colors have their own language (red speaks passion while blue speaks trust). Typography also adds personality to your brand. So, make sure you research these aspects and pick the colors and fonts that go with your personal brand. Once you have finalized these, be sure to use only the selected colors and fonts in your social media posts, website, etc.
Coming to the logo, since you are a graphics designer yourself, you may create the design yourself. If designing a logo isn't your cup of tea, you can use a logo maker to create your logo. There are plenty of options to pick from online. There are also logo maker tools that use advanced technologies such as artificial intelligence and machine learning to create perfect logos.
5. Create your website
Just like every modern business needs a website to create online visibility, you need a professional website to showcase your skills online and push your personal brand.
When you have a high-quality and attractive website, you enjoy the following perks:
Online presence: As more and more people will get to know about you, they would want to look you up online. If you have a full-fledged website, they can learn all about you. Further, you will get good organic traffic if your website is search engine optimized.
Credibility: Having your website shows that you are committed to your work and take it seriously. This helps in establishing credibility among your clients and fans.
Talent showcase: A website grants you an opportunity to showcase your portfolio and all the great projects you have completed in the past. This makes it easier for new leads to trust you with their requirements.
You don't need to hire a professional to create your website. You can use any website builder to build the site on your own. Just make sure that you include all the important information on the website and pick an attractive design. You can also refer to the latest graphics design trends for ideas. 
6. Use social media
Social media plays a huge role in personal branding because after all, it's all about connecting with others and reaching out to large markets. There are a few important things you need to do to build a personal brand through your social media accounts:
Update your social media accounts with all the relevant details- your contact information, links to published works, etc.
Import all your contacts to your accounts so you can grow your network fast
Share high-quality content on a regular basis
Use social media management tools such as Hootsuite to track your engagement and reach, and also to make social media marketing easy
Make sure that your brand voice, tone, and personality stay the same across different social media channels (YouTube, LinkedIn, Twitter, etc.)
Join relevant groups and communities and try to be as much active in these groups as possible
Conclusion
We live in a digital age where new websites, apps, and other digital assets are generated every day. These products need high-quality graphics which is why there is a huge demand for talented graphic designers. If you want to grab these new opportunities, then you must take personal branding seriously. You might be highly talented, but if you aren't able to connect with the right audience, then you will grow slowly. Personal branding can catapult you to a new horizon that's full of new and exciting opportunities.
Chris is an LA-based filmmaker and video editor who has a passion for writing and creating video content. He has produced and edited a wide variety of projects, most notably his documentary series "Off the Cuf," which explores the world's most fascinating and obscure communities. He has over 10 years of experience under his belt and is known for explaining complex concepts in simple, easy-to-understand way.
He is extremely familiar with all the top video editing software out there such as the Adobe Premiere Pro, Adobe After Effects, Final Cut Pro, iMovie, Adobe Animate, and DaVinci Resolve. Chris also has extensive know-how of top graphic design & photo-editing tools, including Photoshop, GIMP, Canva, Snappa, and more.