(Last updated on November 1st, 2022)
Adobe Acrobat Standard or Adobe Acrobat Pro DC? How do you know which app is best for PDFs? We'll answer that question as we compare the two programs.
Since 1993, Acrobat has been Adobe's essential app for the Portable Document Format, better known as PDF. The need for PDFs has only grown more important over time. What was once a format intended for print has become an essential part of online forms and digital publication.
Knowing how to create PDFs has become one of the essential tools for managing a business. Being able to create PDFs that are readable and signable is such a valuable skill. A handful of apps can accomplish PDF creation, but the best and simplest software for that job is Adobe Acrobat.
There are two versions of Acrobat to choose from, though: the Standard and Pro version. Choosing the right version can be hard. These two are not alike as there are some essential differences you should know about.
Comparison At a Glance
1. Features
Winner: Adobe Acrobat Pro. The professional Acrobat app can better handle scanning, previewing, and editing your PDFs with great detail.
2. Tools
Winner: Adobe Acrobat Pro. There are so many tools present in Acrobat Pro that can make creating PDFs a more straightforward experience with plenty of customizations.
3. Platforms
Winner: Adobe Acrobat Pro. The Pro version will work on both PC and Mac, while the standard version is Windows only.
4. Price
Winner: Adobe Acrobat Standard. The standard version is slightly cheaper, making for less investment.
Short Verdict
With more features and a slight price difference, Adobe Acrobat Pro is the best path forward for those in the business of handling documents.
1. Features
Acrobat Standard can perform quite a few essential functions when it comes to creating PDFs. The PDFs you create can additionally be exported as Word, Excel, or Powerpoint documents. The PDFs you edit can be tweaked for the placement of text and images and the page order.
In terms of transforming different projects into PDFs, Acrobat can handle a variety of formats. Projects developed in Photoshop, Illustrator, and InDesign can be imported into Acrobat and converted into PDFs. This is an ideal solution for the more graphical documents you may develop.
If you're working with PDFs that contain crucial information, Acrobat Standard has added security you can tack on to your files. Password protection ensures that only those you want to see this document will be able to open it. You can also track the response time for copies that require signatures for when you need something signed by a specific date.
One of the most compelling features of Acrobat is how well it works with mobile. A mobile version allows you to use the program on your mobile devices. While not as feature-heavy, this version does allow you to create and export PDFs.
Acrobat Standard Features:
Convert Photoshop, Illustrator, and InDesign files into PDFs
Password protection
Ability to work on mobile devices
Signature tracking
Acrobat Pro, on the other hand, has far more features to offer. One of the most valuable features is the ability to turn scanned documents into editable PDFs. The intelligent technology of the pro version can recognize the text and transform your scanned-in paper automatically. This means less work when it comes to converting hard copies into PDFs.
Quality control plays a more significant role in the Pro version. You can compare and contrast two different PDFs if you're creating two slightly similar documents and want to ensure there are no errors. You can even get exact measurements for every object in your PDF document, from text blocks to images.
PDFs created in Acrobat Pro can also take advantage of multimedia. You can bring audio and video into your documents to make them more interactive. This is ideal for creating documents where you'd like to include instructions or notes delivered as an audio track or embedded video.
The interactivity goes beyond multimedia, though. If you're handy with Javascript, you can code your PDF to perform any number of functions. If you'd like to customize your document to trigger specific changes when you sign a particular area or write in a form, this is a handy feature.
Acrobat Pro Features:
Automatically create text from scanned-in documents
Audio and video options for interactive PDFs
Javascript coding
With so many capabilities, there's little doubt that the Pro version of Acrobat is a better choice. There are more than enough exclusive features to justify the upgrade. The multimedia functions alone make the program incredibly handy at developing some of the most intricate PDFs.
Winner: Adobe Acrobat Pro
2. Tools
The tools present in Acrobat Standard are surprisingly quite extensive to be used for more than just casual use. The basics for creating a stellar PDF are present. Text and images can be added with minimal instructions, built easy enough that most beginners can find their way around without much issue.
There are also some more advanced tools in terms of developing PDFs with a group. PDFs can easily be labeled as drafts or approved documents for a complete workflow. Groups can also coordinate a feedback tool that doesn't require login for others to be brought into the process.
The feedback you receive on your PDF can also be logged and organized. If you'd prefer a more straightforward method, however, Acrobat Standard does allow for highlighting and sticky notes. There's a lot of variety in setting up the workflow that works best for your document creation pipeline.
Acrobat Standard Tools:
Approval workflow management tools
Feedback coordination
Highlights and sticky notes
Acrobat Pro, however, contains far more tools for more elaborate and detailed documents. These tools go far beyond just the interactivity we mentioned in the features section. Some of these tools are absolute must-haves if you're developing PDFs for legal and print purposes.
In terms of printing, Acrobat Pro has some preflight tools to make sure your PDF is ready for printing. If your PDF is more than just text and you need to make sure the colors look right, the preparation tools ensure the best results. It's the ideal route if you're printing something as complex as a guide or booklet.
One of Pro's most essential tools for legal documents is the ability to create Bates numbering. The Bates numbering system is one of the most common and universally recognized formats for developing legal contracts and documents. This system is essential as it will allow readers and signers to navigate an extensive PDF easily.
Acrobat Pro Tools:
Prelight review
Bates numbering system
All of the aforementioned Acrobat Standard tools
There are so many excellent and crucial tools present in Acrobat Pro that it's the only option to consider for certain professions. If you're a lawyer creating legal docs, the Bates numbering is a big deal. If you're trying to print incredibly detailed documents, the preflight functions are essential.
Winner: Adobe Acrobat Pro
3. Platforms
If there's one area that will be a significant deal-breaker between the two versions of Acrobat, it's the platforms. Most Adobe products will work on both PC and Mac environments. This is not the case for Adobe Acrobat though.
Acrobat Standard will only work on Windows environments. Acrobat Pro, however, can be used on PC and Mac computers. You don't even have to purchase separate versions as you can use your subscription for PC or Mac at any time.
Acrobat Pro not only works well on Mac as much as it does on PC but also takes advantage of the hardware. If you're working on a MacBook Pro, there is Touch bar support available to streamline much of the PDF creation process. It's a handy function if you find yourself seeking a faster workflow.
If you're working on a Mac computer, your only option, in this case, is Acrobat Pro. Being able to use the program on different operating systems will be an important feature if you intend to use this app long-term. If you ever decide to switch systems, Adobe Acrobat Pro can switch right along with you.
Winner: Adobe Acrobat Pro
4. Price
| Product | Regular Price |
| --- | --- |
| Adobe Creative Cloud | $52.99/month |
| Adobe Acrobat Standard | $12.99/month |
| Adobe Acrobat Pro | $14.99/month |
There's a slight price difference between Acrobat Standard and Acrobat Pro. Under an annual plan, Standard will cost you $12.99/monthly while the Pro version costs $14.99/monthly. The month-to-month cost is $22.99/monthly for Standard and $24.99/monthly for Pro.
There's also a Business edition of Acrobat Pro that can better integrate with work environments of Microsoft 365 and SharePoint. The cost of this package is $16.99/monthly for each license you purchase. If you buy five licenses or more, you can get a discounted rate as well.
Enterprise-level deals are also available but you'll have to contact Adobe to get a quote. Students and teachers can get a discounted rate but only when buying the complete Creative Cloud package. The entire Creative Cloud subscription is $29.99/monthly with an educational discount as opposed to the standard price of $52.99/monthly.
So here's the rundown of the prices:
Acrobat Standard: $12.99/monthly (annual plan)
Acrobat Pro: $14.99/monthly (yearly plan)
Acrobat Pro for Business: $16.99/monthly per license
Complete Creative Cloud: $52.99/monthly (annual plan)
Student and Teacher Complete Creative Cloud: $29.99/monthly (annual plan)
The winner is pretty clear here. Acrobat Standard is the cheapest for being priced at under $15 a month. It should be noted, however, that the price is only $2 less than the professional version. So you may just want to go with the pro version if considering the slight price difference.
Winner: Adobe Acrobat Standard
Final Verdict
When it comes to professional document creation, Adobe Acrobat Pro is the winner here. The app has more features and tools than the standard version. It's also your only option if you're working exclusively on a Mac desktop or MacBook.
It's easy to go with Acrobat Pro as well for the slight price difference. The extra cost is so minimal for how much more you can accomplish that it's worth additional dollars. There's little doubt that you'll be getting the best benefit out of investing in Adobe Acrobat Pro more than Adobe Acrobat Standard.
Frequently Asked Questions
Can I get Adobe Acrobat for free?
Adobe Acrobat can only be used for free as a trial version. The trial lasts seven days and allows you to use all the features available in the program. At the end of that trial period, you will have to purchase a subscription for either the Standard or Pro version of Acrobat.
What is the difference between PDF and Adobe Acrobat?
A PDF is a file type that can be read in a number of programs and inside browsers. Adobe Acrobat is a PDF creator and editor. Acrobat can also be used to read PDFs and sign them as well if they're a contract. PDFs are to Acrobat what image files are to Photoshop, where one is created by the other.
Is Adobe Acrobat being discontinued?
Adobe has discontinued older versions of Acrobat such as Acrobat Elements. They are not, however, discontinuing Acrobat in general as the program remains one of the top applications for creating and editing PDFs. You can still buy the app from Adobe at a subscription price as well as having it bundled with the complete Creative Cloud plan.
What can I do with Adobe Acrobat?
Adobe Acrobat can be used to create and edit any documents assembled into a PDF. The PDFs you make in Acrobat can include contracts, magazine pages, books, and forms. You can even program the PDF so that it can direct users directly to the parts they need to place their signature if you're developing a contract.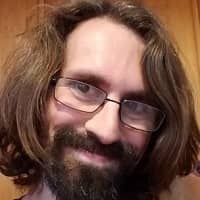 Mark McPherson has been working as a video editor and content writer for over ten years. His background started in animation and video editing before shifting into the realm of web development. He also branched out into content writing for various online publications. Mark is an expert in video editing, content writing, and 2D/3D animation.