(Last updated on November 2nd, 2022)
If you want to create stunning animation, you need Adobe Animate. But how much will you have to pay for it? We'll go over just how much it costs to use Adobe's top product for developing animation.
Adobe Animate used to be known as the animation application Flash. Flash was notable in the 2000s as being the critical tool for developing online animation and websites. It was very common to see Flash productions in use for creating cartoons and video games online and entire websites with video and sound.
Flash as a filetype was retired soon after Flash as an online format was depreciated. Websites now use HTML5 instead of Flash, while animations have become more common in videos on streaming sites. As time went on Flash became even less acceptable for websites given its shortcomings.
As Adobe Animate, the program still has its uses for creating animations and games. Animations can be rendered as videos or GIFs, and mobile games can be developed through the software. So there's still quite a bit that you can produce with Animate.
Adobe Animate CS – The Old Pricing Model
Back when it was still known as Flash, the program came under the Creative Suite pricing packages. You could purchase the latest version of Adobe Flash and have that copy for life in physical form for a hefty price. The application also came bundled in Adobe's graphic designer bundles for a lower price.
The transition to Adobe Animate also meant the transition to the cloud. Animate would join Adobe's Creative Cloud library of applications. Under this model, the application could only be downloaded online and would no longer come in the physical form of a CD with an activation key.
How Much Does Adobe Animate Cost Now?
Adobe Animate will cost you a subscription price to use now. You'll have to pay $20.99 a month to download the program and keep using it. You can also try the program out with a seven-day free trial that will give you access to all of the application's functions and features.
Your other option is to purchase Animate through the complete Adobe Creative Cloud package. This plan will run you $52.99 a month and gives you access to every Adobe app currently in the Creative Cloud. This library includes Photoshop, Illustrator, After Effects, and Animate, among others.
Does Adobe Have Alternative Applications?
In terms of creating animation, Adobe does have a handful of applications that can also accomplish this. After Effects, for example, is excellent at developing motion graphics. It's a good app if you're working with various images you want to move in your animation.
Photoshop is also capable of creating animation with its video tools. Layers can be made into frames of a timeline that you can time for either video or animated GIFs. However, the timeline isn't great, and you'll most likely spend a lot more time learning its limitations than that of Animate.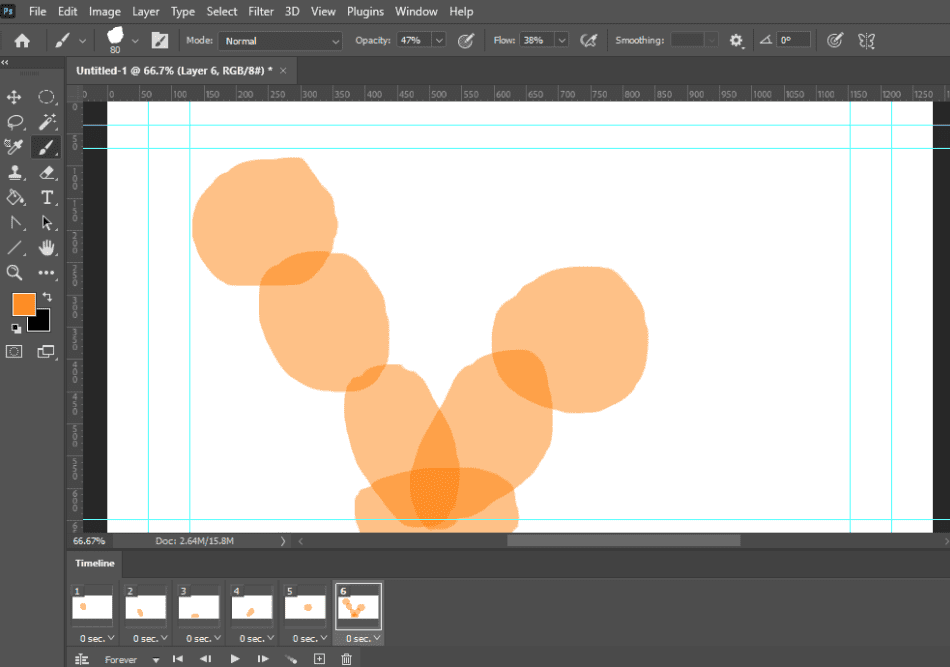 You can also combine applications to recreate a similar effect. Illustrator is an excellent application for creating vector artwork that is similar to Animate. You can then take the animations you develop in Illustrator over to Premiere to edit it all together into a video.
It should be noted, however, that none of these applications are cheaper than Adobe Animate. All of them cost about $20.99 on their own. The only exception here is Photoshop, which will only cost you $9.99 a month if you get the Photography Plan bundle (it includes Lightroom and Lightroom Classic).
Which Pricing Package Is Best?
Here are your pricing options for buying Adobe Animate:
| Product | Regular Price |
| --- | --- |
| Adobe Creative Cloud | $52.99/month |
| Photography Plan | $9.99/month |
| Adobe Photoshop | $20.99/month |
| Adobe Illustrator | $20.99/month |
| Adobe After Effects | $20.99/month |
| Adobe Animate | $20.99/month |
If you're a hobbyist or beginner when it comes to animation, purchasing Adobe Animate alone is the right choice. It will give you all the tools you need to develop animation from start to finish. You can easily use Animate to build videos and games if you're familiar with vector art applications.
If you're a professional who wants to develop more advanced animation and games, your best bet would be the complete Adobe Creative Cloud package. Having Photoshop can aid in organizing your assets while After Effects can add additional effects, and Premiere can make your animations pristine with post-production tools.
Frequently Asked Questions
Is Adobe Animate is free?
Adobe Animate can only be used for free in the form of a seven-day trial version. The trial will give you access to all of the features of the application during that week. When that week is over, though, you'll have to pay the monthly subscription fee of $20.99 monthly to keep using it.
Is Adobe Animate being discontinued?
While Flash, the format Animate used to render exclusively, is discontinued online, Adobe isn't stopping animate. The application still serves a purpose in creating animation in video format and mobile games in various other file types. Adobe has no current plans of taking Animate out of their Creative Cloud library, considering it's the only dedicated animation program they have.
Is Adobe Animate suitable for beginners?
Adobe Animate is straightforward enough that most beginning animators can hop right into the program. The app comes with guided tours and tutorials that make learning everything from the frame-by-frame animation to the tween functions simple. It's been one of the oldest animation applications, having been around since the 1990s, and it continues to be an intuitive program that most novice animators can easily use.
Is Adobe Animate any good?
Animate is a very stable and study program for creating animations and games. The program uses vector artwork that allows for a lot of intricate details in anything you make. Before it was Animate, the program was once known as Flash and inspired a host of animators to jump into the app with little foreknowledge. The app remains just as enticing for the simplified timeline and drawing tools.