(Last updated on November 2nd, 2022)
Premiere Pro is an essential tool for industry-standard video editing. Does such a powerful product cost a lot to use? We'll go over the cost of Premiere Pro in this article and let you know which is the best deal.
Premiere Pro is one of the most powerful and popular non-linear video editors. It's been in use since 1991 and has been used in a number of industries. Everything from music videos to blockbuster movies have been edited with the program.
Premiere Pro is undoubtedly a program that the aspiring video editor would want to use for their projects with such acclaim. Those just starting out, however, may want to get the best bang for their buck. So let us answer some questions about Premiere Pro and its various pricing packages.
Adobe Premiere Pro: The Old Payment Model
Premiere Pro used to come from Adobe under the Creative Suite line of products. The Creative Suite Adobe titles came as physical releases on CD with activation keys. Graphic designers and video editors could also take advantage of bundles for specific applications.
An issue with the Creative Suite was that the activation keys were easy to hack. This is partially why the Creative Suite transitioned to the Creative Cloud. Now Adobe's industry-standard applications can be downloaded directly from Adobe at monthly or yearly subscription costs.
How Much Does Premiere Pro Cost Now?
Premiere Pro costs $20.99 a month to use on the Adobe Creative Cloud. Your subscription gives you access to the latest versions of the program as they are released. You can also keep the current version on your computer for as long as you like.
It should be noted that the monthly cost is under an annual plan. If you want to pay month-to-month instead, the cost is $31.49 a month. If you want a cheaper monthly fee, you can pay an annual upfront price of $239.88 which works out to $19.99 a month.
The other option to consider is the complete Adobe Creative Cloud package. For $52.99 a month, you can have access to the entire Adobe library of cloud-based applications. This includes After Effects which is an essential tool if you're seeking to add special effects to your videos.
The cost of these plans will ensure that you'll always be using the latest version. The subscription model can add up over time though. If you'd rather just pay one payment instead of monthly fees, you may want to consider Premiere Elements.
Premiere Pro Alternative: Is Premiere Elements Worth Buying?
Premiere Elements can be thought of as a more basic version of Premiere Pro. It doesn't come with the more advanced tools for color correction and audio editing. It does, however, still offer plenty of useful and powerful video editing tools.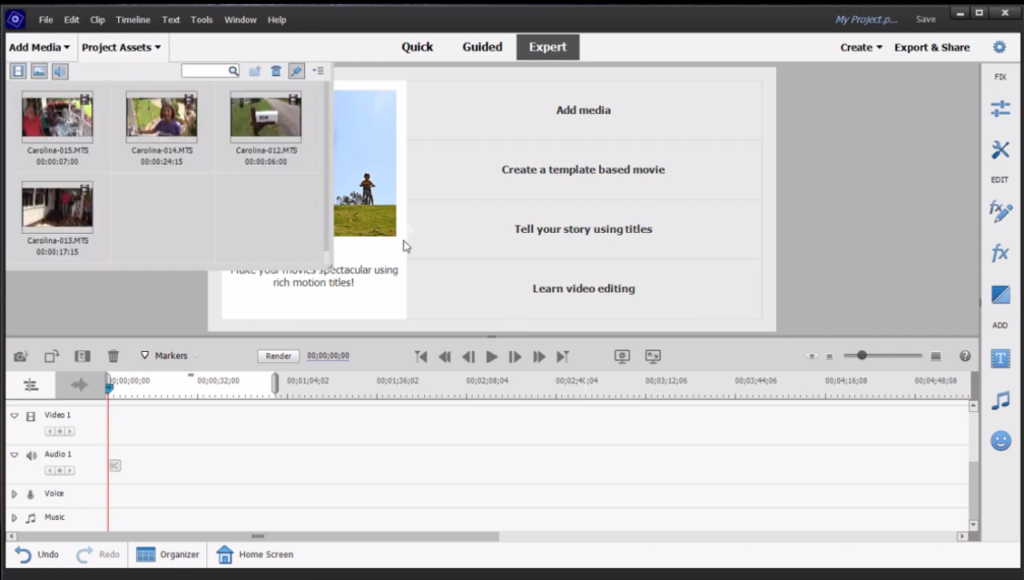 Premiere Elements can add transitions, effects, and even a few animations to your video footage. The interface has been simplified for these features so that beginners shouldn't have much issue getting used to them. If you need some guidance, Elements also comes with some built-in tutorials for most of its features.
Premiere Elements only costs a one-time purchase fee of $99.99. That's all you pay, and that version of the program is yours for life. If you want to upgrade to the latest version when it arrives, you can buy a new version at a reduced cost.
Which Pricing Package Is The Right One To Choose?
Here's a rundown of the options you have for buying Premiere:
| Product | Regular Price |
| --- | --- |
| Adobe Creative Cloud | $52.99/month |
| Adobe Premiere Pro | $20.99/month |
| Adobe Premiere Elements | $99.99 (one-time) |
The right choice will ultimately depend on your video editing needs. If you're editing more as a hobby for some home movies or viral videos, Premiere Elements is the way to go. It's a cheap investment, and you can get a lot of mileage out of the one version of Premiere that is easiest to use.
If you're trying to become more of a professional videographer, you'll want to subscribe to Premiere Pro. The industry-standard tools for delivering the most robust of videos will be worth the investment. You should only consider it if you're more than just a hobbyist.
If you intend to do a whole lot more with your video work, you'll want to go with the Complete Creative Cloud package. Premiere and After Effects pretty much go hand in hand in developing video with special effects and graphics. Photoshop and Animate will also work well with Premiere for when you need to add stills or animation.
So here's a summary of which package is best suited for certain video editors:
Beginners and Hobbyists: Premiere Elements ($99.99)
Intermediate to Professional Video Editor: Premiere Pro ($20.99/monthly)
Professional Video Editors Who Want To Include Visual Effects: Complete Creative Cloud ($52.99/monthly)
Frequently Asked Questions
How much does Premiere Pro cost?
Premiere Pro costs a monthly subscription of $20.99 with an annual plan and $31.49 for a month-to-month plan. You can also just pay the yearly cost upfront of $239.88, which works out to be a lower price at $19.99 a month. If you're seeking only to pay a one-time fee, you'll want to go with Premiere Elements, though you should be aware it has more minor features than Premiere Pro.
Is Premiere Pro free?
Premiere Pro cannot be used without purchasing a subscription. You can, however, download a free seven-day trial. The trial version of the software will allow you to use all of the tools inside the application for free. When that trial ends, you'll have to pay for a monthly or annual subscription to continue using Premiere Pro.
Why is Adobe Premiere Pro so expensive?
Premiere Pro has become recognized as an industry-standard video editor. Due to such notoriety, it has increased in price for how widely it is used. The software is not only used in various industries but also taught in schools for video editing. If you are a student, though, you can find a reduced price for Premiere Pro by taking advantage of the student discount available on the Adobe website.
Can I buy Adobe Premiere Pro permanently?
The only way to buy Premiere Pro permanently is if you purchase Premiere Elements. Premiere Elements is more of a beginner version of the program built for novices and doesn't contain all the features of Premiere Pro. Unlike Premiere Pro, though, you only have to pay a one-time cost of $99.99 to own the program for life. Upgrades can also be purchased for future versions at a reduced rate.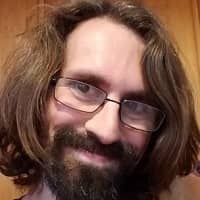 Mark McPherson has been working as a video editor and content writer for over ten years. His background started in animation and video editing before shifting into the realm of web development. He also branched out into content writing for various online publications. Mark is an expert in video editing, content writing, and 2D/3D animation.