(Last updated on January 9th, 2023)
Whether you're a photographer or a graphic designer, you probably need Photoshop in your workflow. If you've never purchased Photoshop before, you may be wondering what buying the application entails. In this article, we'll go over how to buy Adobe Photoshop to determine which plan is right for you.
What is Photoshop?
Photoshop has been one of Adobe's most versatile creative applications. It has been used in everything from photography edits to elaborate graphic design. Such versatility has made the program an industry standard in several professions.
Photoshop, in its current form, is referred to as Photoshop CC, with the CC standing for Creative Cloud. This refers to the application as a service rather than just a product. You can download the application from Adobe and pay a monthly or annual fee to use the app.
Pros
Features and tools that are useful in various industries.
AI-infused features that can make complex edits to photographs.
Camera RAW filter makes essential photography edits fast.
Cons
Expensive cost with a monthly subscription.
Steep learning curve.
Lacking organizational tools for multiple projects.
How Much Does Photoshop Cost?
Photoshop CC costs $20.99/monthly under an annual contract. The price covers all patches and upgrades and 100GB of cloud storage space. The plan also includes access to various mobile versions of Photoshop, including the iPad version and Photoshop Express.
The Photography Plan may be a better option for those seeking something cheaper. This subscription includes Photoshop CC, Lightroom CC, and Lightroom Classic for $9.99/monthly with an annual plan. The only downside is that you'll only have 20GB of cloud storage instead of 100GB.
Thankfully, you can upgrade the Photography Plan to have even more cloud storage space than the solo plan for Photoshop. The upgraded Photography Plan costs $19.99/monthly and includes 1TB of storage space. That's a lot of space, and the price is still lower than purchasing Photoshop on its own.
How Do The Pricing Plans Compare?
The other pricing plan to consider is the Complete Creative Cloud. This package will give you access to Photoshop CC and the entire library of the Creative Cloud apps. The other apps include Lightroom CC, Illustrator CC, InDesign CC, and many more apps for everything from video editing to animation to conceptual design.
The complete Creative Cloud is also the most expensive of plans, priced at $54.99/monthly with an annual contract. This is costly, but it is cheaper than buying each Adobe application at its solo price. It will also keep these applications updated with the latest version and give you access to 1TB of cloud storage.
Here's a breakdown of how much each plan costs for Photoshop:
| | | | | |
| --- | --- | --- | --- | --- |
| | Photoshop CC | Photography Plan | Photography Plan (Upgraded) | Creative Cloud Complete |
| Includes | Photoshop CC | Photoshop CC, Lightroom CC, Lightroom Classic | Photoshop CC, Lightroom CC, Lightroom Classic | Photoshop CC, Lightroom CC, Lightroom Classic, Illustrator CC, InDesign CC, and more. |
| Cloud Storage Space | 100GB | 20GB | 1TB | 100GB |
| Price (with annual plan) | 20.99/monthly | $9.99/monthly | $19.99/monthly | $54.99/monthly |
Which Photoshop Plan Should I Choose?
If you're a creative who wants to specialize in several creative fields, you should be fine with Photoshop CC. The plan comes with enough storage space for your projects and mobile versions so you can work on multiple devices. The tools and features present are varied enough that you can use them in various projects, ranging from photo edits to drawings.
For those who work specifically in photography, the Photography Plan is the obvious choice. Lightroom is ideal for fast and organized photo edits, with Photoshop handling the more intricate edits. It's also a cheaper plan, even if you go with the upgraded plan.
For the professional who will be using Photoshop for more than just photography and graphic design, the complete Creative Cloud is a good investment. It's a hefty price tag and by far the most expensive plan, but the suite of applications will aid in all creative areas. Industry professionals will gain the most value from this plan.
Here's a table breaking down where each application specializes:
| | |
| --- | --- |
| Application | Used For |
| Photoshop | Photography, Raster-Based Graphic Design, Animation |
| Lightroom | Photography |
| Illustrator | Vector-Based Graphic Design |
| InDesign | Publishing |
| Animator | Animation |
| Premiere | Video Editing |
| After Effects | Video Effects |
| InCopy | Copywriting |
| Dreamweaver | Web Development |
| Audition | Audio Editing |
| XD | User Design |
| Character Animator | Animation |
| Dimension | 3D Design |
| Fresco | Drawing |
| Photoshop Express | Photography |
| Premiere Rush | Video Editing |
How Do You Buy Photoshop?
Photoshop can be purchased from the Adobe website. It requires an Adobe account that is free to create. Here's a step-by-step guide on purchasing and installing Photoshop on your computer:
Go to the Photoshop page on Adobe website, located here.
Click the button for either Free Trial or Buy Now on the Photoshop page. The key difference between these two options is that the free trial means you won't have to pay anything for the first seven days. After that week, you'll be automatically charged.
Once you've chosen an option, you'll be taken to the first part of the checkout process. You'll start by choosing who is purchasing Photoshop. If it's just you using Photoshop for your personal and professional use, select Individual and click Continue.
You'll now be on the page where you'll select the type of Photoshop plan you want to subscribe to. Your options are Photoshop CC, Photography Plan, or the complete Creative Cloud. Choose the one you want based on the pricing and apps offered. Then click Continue.
You should now be on the page where you'll choose what type of pricing plan you want. You can select a month-to-month contract, a monthly rate with an annual plan, or pay yearly with the annual payment option. Once you've chosen one of those options, click Continue.
The next page you can pretty much skip if you have no interest in adding Adobe Stock to your purchase. Adobe Stock gives you access to numerous stock photos and videos that you can use in your projects. You can add it if you want but if you have no interest, just click No Thanks and you'll be taken to the next page.
You will now be asked to type your email address so that Adobe can search their system to see if you have an account with them. If you do, Adobe will then ask you to sign in to continue. If you've never set up an Adobe account before, you'll be taken through the process of setting one up for free. Once this is completed, you'll be taken to the final page for checkout.
On the last page, you'll enter in your payment information. You can pay with either a credit card or go through Paypal.
After you've confirmed your payment, Adobe should now direct you to downloading the Creative Cloud Desktop app. This is the application you will use to install Photoshop CC on your computer. Once it's downloaded, install the application on your computer.
When the Creative Cloud Desktop app finishes installing, it should open and immediately start downloading Photoshop CC. You should see its download and installation progress in the application section labeled as All Apps. Once it finishes, you can click a button next to Photoshop CC that says Open to start using the program.
How Do You Cancel Photoshop?
If you've signed up for Photoshop as a free trial, you may intend to cancel the application before you're charged. Or maybe you purchased Photoshop but changed your mind about using the program. You'll need to cancel your Photoshop subscription if you wish to stop using it.
Here's how to go about canceling your Photoshop subscription:
Go to the Adobe website and sign in to the Adobe account you created for your installation of Photoshop. Find your payment plans located here: https://account.adobe.com/plans
On the next page, click "Manage Plan" and find the plan for Photoshop you signed up for.
Then click on "Cancel Your Plan" to be guided through the cancellation process.
If you wish to, you can explain why you decided to cancel.
Cancelation within 14 days will grant you a full refund, regardless of what plan you signed up for. If you don't cancel within that time, you'll be charged 50% for the remainder of your plan. So if you signed up for an annual contract, you'd pay about half of that contract upon cancellation.
Can I Buy Photoshop Without a Subscription?
Photoshop CC does come in the form of a free trial. The trial gives you access to Photoshop's tools and features for seven days. You will have to cancel your subscription at the end of the seven days and then pay to continue using the program.
Your only option for paying permanently for Photoshop is to purchase Photoshop Elements. This version is mostly targeted at non-professional photographers, because it is a simplified application. It's ideal for those who want to make simple photography edits without much of a learning curve.
The price for Photoshop Elements is $99.99. You pay a one-time fee with no additional monthly subscriptions or extra feature costs. You will have to pay to upgrade to future versions but with a reduced price for those upgrading from an old version of the program.
There are some drawbacks to using Photoshop Elements over Photoshop CC. The biggest issue is that the app can't handle CMYK colors and can output images in the RGB format. This is not an ideal format if you're seeking to print your finished Photoshop projects.
Photoshop Elements also doesn't offer a mobile version or cloud storage settings. You'll also have to hunt around to find plugins that work with the program. Some Photoshop CC plugins will work with Elements, but most are not compatible.
Pros
Cheap one-time price when compared to Photoshop CC.
Easy to use for beginners.
Smart technology makes complex edits quick.
Cons
Requires another purchase if you want to upgrade to the latest version.
Cannot handle CMYK color output.
No mobile version.
Here are the key differences between Photoshop CC and Photoshop Elements:
| | | |
| --- | --- | --- |
| | Photoshop CC | Photoshop Elements |
| Color Outputs | RGB, CMYK | RGB |
| Mobile Version | Yes | No |
| Plugins | Many | Few |
| Price | $20.99/monthly | $99.99 once |
Are There Alternatives to Photoshop?
If Photoshop seems a bit expensive, there are some alternatives to consider. Here's a list of Photoshop competitors and how they differ: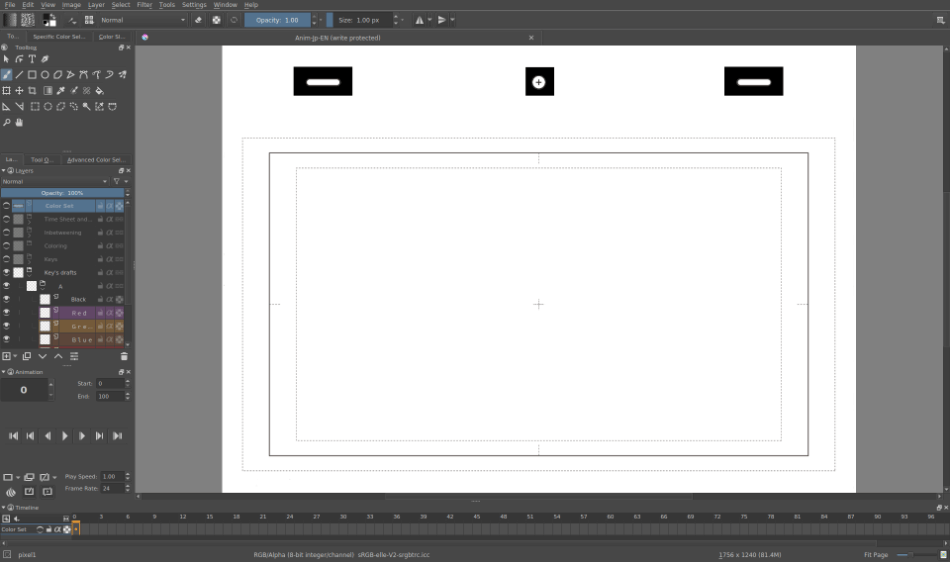 | | | |
| --- | --- | --- |
| Application Alternative | Pros | Cons |
| GIMP | Free. Highly customizable. Works on PC, Mac, and Linux systems. | Steep learning curve. Requires powerful computer hardware for bigger projects. |
| Affinity Photo | Strong features for photography edits. Used professionally. | No mobile Android version. Extra charge for iPad version. Only ideal for photography projects. |
| Procreate | Cheap price. Works well with illustrations. Apple Pencil support. | Only works on Mac. Fewer features than Photoshop. |
| ArtRage | Ideal for creating painted pictures. Advanced brushes to create oil effects. | Expensive application. Extra cost for the mobile version. |
| Krita | Free. Highly customizable. Great brush selections. | Not ideal for photography edits. |
If you are looking to buy Photoshop at a reduced price, click on the link below to get a special discount.
Frequently Asked Questions
Can we buy Photoshop permanently?
No, you cannot purchase Photoshop CC permanently as it requires a monthly subscription to use. You can, however, use Photoshop Elements as an alternative. It doesn't have as many features, but it will only cost you a one-time purchase price.
Can I pay for only Photoshop?
Yes, Adobe offers plans to purchase only Photoshop. It is worth mentioning that the app is cheaper under the Photography Plan, including Photoshop CC, Lightroom CC, and Lightroom Classic.
How much does Photoshop cost?
Photoshop CC costs a monthly subscription of $20.99/month to use with an annual contract.
Should I learn Lightroom or Photoshop?
Photoshop is worth learning if you find yourself working in various industries. The program can handle photography, illustrations, graphic design, and animation. If you know you're mostly going to be working on photography, Lightroom would be worth learning for the more straightforward interface and tools in that area.
How do I install Photoshop?
You'll have to go to Adobe's website and sign up for an Adobe account. After that, you'll purchase a plan for Photoshop and then download the Adobe Creative Cloud Desktop app. That application will then install Photoshop on your computer.
Is Photoshop $10 a month?
You can use Photoshop for $10 a month if you purchase it under the Photography Plan. The plan is priced at $9.99/monthly and includes Photoshop CC, Lightroom CC, and Lightroom Classic. The only drawback is that you will have 20GB of cloud storage space instead of 100GB. You can upgrade the plan to 1TB of space for $19.99/monthly.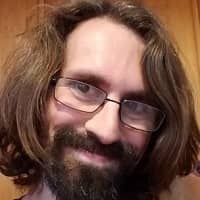 Mark McPherson has been working as a video editor and content writer for over ten years. His background started in animation and video editing before shifting into the realm of web development. He also branched out into content writing for various online publications. Mark is an expert in video editing, content writing, and 2D/3D animation.