(Last updated on November 2nd, 2022)
If you're a student in graphic design or photography, you know you'll be using Photoshop. But do you have to pay full price to use the program? If that's the case, you may be interested in the student discount offered by Adobe.
College is an expensive investment in your future. The cost of tuition, textbooks, and school supplies can add up fast. That's not even counting how much it'll cost for room and board if you're studying abroad.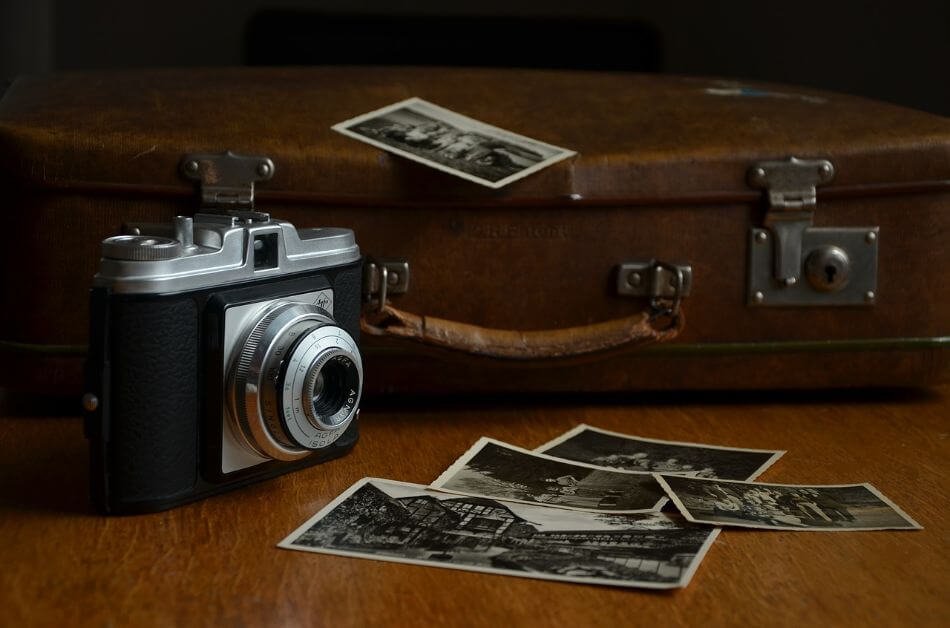 Photoshop is a program you'll most likely need if you're studying any sort of graphic design. Sure, you'll probably be working in a computer lab with access to the software. But what if you have homework or would just prefer working at home instead of spending extra hours in the lab?
Getting your copy of Photoshop can make your college life a little easier. You can study up when you're not at school and accomplish projects that you'd otherwise have to venture to the computer lab to complete. It can also be a good practice if you ever consider being a remote contractor.
Buying Photoshop doesn't have to be as expensive as it seems. As a student, you may be entitled to a discounted rate on the software. But first, let's go over how the program is priced.
How Much Does Photoshop Cost?
Photoshop used to cost a flat fee under the Creative Suite line of Adobe products, known as Photoshop CS. Photoshop CS differed from the current version of the program by coming on a physical disc. Adobe has discontinued selling Photoshop in this format for a few years now.
While you may find an older version of Photoshop in this form, be aware of pirated copies online. Some websites may be trying to sell a classic version of Photoshop you can download for free. These downloads often come from shady websites and are prone to viruses and malware.
Photoshop is now recognized as an application of the Creative Cloud. This differs from previous versions as it can only be downloaded from Adobe's cloud environment. The software is now paid for a monthly service.
The price for Photoshop CC will cost you $20.99 a month to use. The program can also be purchased at a lower price if you buy it through the Photography Plan. This plan only runs you $9.99/monthly and includes Photoshop, Lightroom, and Lightroom Classic.
As a bit of an alternative, there's also the less feature-heavy program of Photoshop Elements. This version of the application can be purchased for a one-time fee of $99.99. This is a good starter version of Photoshop but may not be worth it in the long haul if you're trying to learn industry standards.
For example, if you're in a class learning how to use Photoshop in a professional environment, chances are Elements won't have these key features. This can make projects challenging to accomplish when you don't have all the right tools. Even the tools present in Elements are very different from how they appear in Photoshop CC.
Photoshop also comes in the form of a free mobile app. If you're tight on a budget, you can take advantage of this software for making your Photoshop edits. Be advised, however, that the mobile version is limited in its features and will require a subscription to get the full benefit.
You can also buy Photoshop through the complete Adobe Creative Cloud package. This plan includes Photoshop, Lightroom, and just about every Adobe application available on the Creative Cloud. It's pretty expensive at $52.99/month, so you'll want to make sure it's worth the investment.
If you find yourself studying or working in several different creative areas, the complete Creative Cloud can be a wise choice. Illustrator is a robust design program for creating print and web logos, while InDesign is ideal for magazine layouts. Dreamweaver can help you learn HTML, and After Effects can transform your Photoshop projects into animations.
Here's a quick breakdown summary of the pricing options:
| Product | Regular Price |
| --- | --- |
| Adobe Creative Cloud | $52.99/month |
| Adobe Photoshop | $20.99/month |
| Photography Plan | $9.99/month |
| Adobe Photoshop Elements | $99.99 (one-time) |
If you're feeling daring, you could also just download the seven-day free trial to quickly use it for a project you need. There's an old joke from art college about these programs and this trial period. When students told their teachers the trial period was too short, they responded, "Well, finish the course in a week."
How Much of a Student Discount Can You Get?
Adobe can give you a student discount with a valid student ID. The discount, however, only applies to the complete Creative Cloud package. This means that you can't just buy Photoshop but the entire Adobe Creative Cloud library.
The discount, however, is still much cheaper than just buying Photoshop on its own. The discount is 60% and reduces the complete Creative Cloud package from $52.99/monthly to $29.99/monthly. That's still a cheap price considering all the apps you'll have access to.
Is Getting Photoshop Worth It as a Student?
Since the student discount for Photoshop only applies to the complete Creative Cloud package, it's worth it if you need a lot of programs. For instance, if you need Photoshop for studying print and publications, you'll also need Illustrator and InDesign. You'll also need Animate and After Effects if you need them for animation.
However, if your focus is specifically on photography, your best value would be the Photography Plan. You'll get Photoshop at its lowest price and also have access to the post-production photography software of Lightroom. Both applications are perfect if you're going into that field.
Those are your two options to save the most money as a student. This means you'll most likely end up buying more than one program. That may seem surprising considering that the most expensive choice would be buying Photoshop alone.
If you're not going into any profession that requires Photoshop and you just want to tinker with it during college for random projects, try looking into the mobile version of the app, Photoshop Express. It's not as feature-heavy, but it will get the job done if you've got a capable mobile phone or tablet.
So in terms of studies, here are the recommendations for which pricing packages to go with:
Graphic Designer or Photographer: Photography Plan at $9.99/monthly.
Animator, Marketing Artist, Publisher, Web Developer: Complete Creative Cloud at $29.99/monthly with the student discount.
No Particular Area of Study: Photoshop Express
Frequently Asked Questions
Do students get Photoshop free?
Students still have to pay to use Photoshop, but they can get a discount with their student ID. In 2020, Photoshop was briefly made available for free to students for a limited time. Students can, however, use Photoshop for free as a seven-day trial.
Is there a student version of Photoshop?
Photoshop can be purchased as a student version through the Complete Creative Cloud package. This plan will only cost you $29.99/monthly as a student and comes with everything in Adobe's Creative Cloud. For reference, Photoshop on its own can cost you $20.99/monthly. That being said, it's still cheaper than going for the total price of the Complete Creative Cloud, which runs for $52.99 a month.
How much is just Photoshop for students?
Adobe doesn't offer a discount specifically for Photoshop alone. The only student discount you can get with the Adobe Creative Cloud is the Complete Creative Cloud package. This plan includes Photoshop and Adobe's other programs of Illustrator, InDesign, Animate, After Effects, and many more. The discount for this plan knocks the price down to $29.99/monthly. However, the Photography Plan is cheaper for being priced at $10 a month.
Is Photoshop $10 a month?
Photoshop can be purchased at $10 if you go for the Photography Plan. This plan includes Photoshop, Lightroom, and Lightroom Classic. The plan comes with 20GB of cloud storage space, but you can upgrade it to 1TB if you pay $20/monthly. Either way, both versions of the plan are cheaper than just buying Photoshop on their own, which costs $20.99/monthly.