(Last updated on January 9th, 2023)
Photoshop Elements is the cheaper alternative to Photoshop. But is it a suitable alternative for your creative projects? We'll answer that question in this look at Adobe's Photoshop Elements application.
What is Photoshop?
Photoshop is one of Adobe's most multi-purpose creative applications. It's mostly been regarded as a photo editing tool, with the term Photoshopped becoming a common slang for doctored photos. The program has grown to be so much more in the past few years.
Photoshop is used professionally in several industries. Photographers use it for making high-quality edits to RAW camera photos. Graphic designers and illustrators use it for the detailed and varied brushes used to create illustrations. Even animators can use it for creating frame-by-frame animation with the timeline tool.
The current version of Photoshop is known as Photoshop CC, the CC referring to the Creative Cloud platform. This program version can only be downloaded from the Adobe website as subscription-based software. Being based in Adobe's cloud environment, it can also sync projects with cloud storage and work on multiple devices, such as your iPad.
Pros
Powerful tools used in various industries.
Brush support for creating illustrations.
Mobile and iPad versions are available with the subscription.
Cons
Costly monthly subscription price.
Steep learning curve.
Taxing on slower computers.
What is Photoshop Elements?
Photoshop Elements is considered the more consumer-friendly version of the application. This means that it's more likely to be used by hobbyists and beginners than industry professionals. With such a focus, it's been developed as an easy-to-use application.
For most beginning photographers, Photoshop Elements should have all of the essentials they need. It has tools for removing backgrounds and changing skies for your landscape photos. If you take a lot of portraits of people, there are several tools to tweak everything from the red eyes of the camera to blemishes on the skin.
Some of the similar features in Photoshop CC remain in Elements as well. The timeline feature, for example, remains for creating videos and animated GIFs. Honestly, the timeline function is even easier to use in Photoshop Elements than in Photoshop CC.
Photoshop Elements has remained the easier version of the program to use since its inception in 2001. It has a lower learning curve when compared to Photoshop CC. It's also cheaper, because it has a one-time cost instead of a monthly subscription.
Pros
The app only requires a one-time fee of $99.99 to use the current version of the program for life.
Can accomplish most of the same functions as Photoshop CC.
Simple and easy-to-use interface with a low learning curve.
Cons
Lacking some features and tools present in Photoshop CC.
Cannot produce CMYK color output.
Limited plugin support and no mobile version.
What's New in Photoshop Elements?
Here's a rundown of some of the latest features added to Photoshop Elements:
Automated Editing: Thanks to the smart technology of Adobe Sensei AI, you apply complex templates automatically to your photos for the most mood-appropriate results.
3D Moving Photos: New technology is present to quickly transform your still photographs into 3D video that moves when posted on social media.
Pet Specific Tools: If you take a lot of pictures of animals, Elements now has tools specifically to get the most detail out of fur and feathers.
Extended Backgrounds: If you want those simple backgrounds to extend further for a wider shot, Elements now comes with tools to make the sky look bigger or that field longer.
More Slideshow Styles: Photoshop Elements has come bundled with slideshows for the longest time but now there are even more template types to choose from, complete with transitions and effects.
GIF Playback Organizer: You end up making a lot of animated GIFs in Photoshop Elements, you can now better organize them with animated previews in the catalog functions.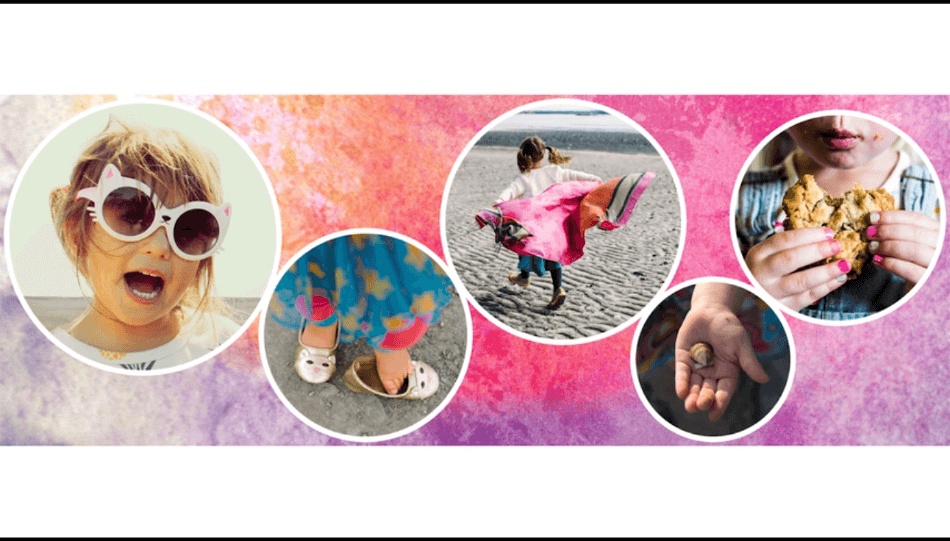 What is the Difference Between Photoshop CC and Photoshop Elements?
The price is the first major difference between Photoshop CC and Photoshop Elements. Photoshop CC will cost you $20.99/monthly to use with an annual contract. There's the cheaper option of going with the Photography Plan (Photoshop CC, Lightroom CC, Lightroom Classic) for $9.99/monthly, but you're still paying for a subscription.
Photoshop Elements can be purchased for a one-time fee. The price is $99.99, and that application version is yours for life. You will have to pay if you want to upgrade to future versions, but there's a reduced cost for those upgrades.
While the pricing will be a major draw, there are some technical issues to be aware of with Photoshop Elements. One of the biggest issues is that Photoshop Elements cannot render projects in the CMYK color scheme. CMYK is most commonly used for print projects, so it's not advisable to use it if you're working on publishing your photos.
Another issue is the lack of customization with limited plugins. Photoshop CC has hundreds of plugins to choose from, while Photoshop Elements can only work with a handful of those same plugins. There's little support and much uncertainty with these plugins that it's hard to say just how many work with the program.
In terms of usability, Photoshop Elements is an easier program to use. There isn't much of a learning curve considering how simple the interface has been designed. Compared to Photoshop, Elements offers so many effects and templates that take far less time to learn.
The other aspect worth noting is that Photoshop Elements has no mobile version support. Photoshop CC comes bundled with a version you can use on your iPad with stylus support. Photoshop Elements will only work on your desktop computer.
Here are some of the key differences between Photoshop CC and Photoshop Elements:
| | | |
| --- | --- | --- |
| | Photoshop CC | Photoshop Elements |
| Mobile Version | Yes | No |
| Color Outputs | RGB, CMYK | RGB |
| Plugins | Many | Few |
| Skill Level | Intermediate | Beginners |
| Price | $20.99/monthly or $9.99-$19.99/monthly (Photography Plan) | $99.99 once ($79.99 to upgrade to future versions) |
How to Buy Photoshop Elements
Follow our step-by-step guide on how to buy Photoshop Elements:
Go to the Photoshop Elements page on the Adobe website, located here.
Click on the Buy Now button for Photoshop Elements. You can also bundle it with Premiere Elements, an application used for video editing if you'd like.
You will then be taken to the checkout page. Here is where you'll choose to either pay by credit card or from your Paypal account. Once this process is completed, you should be able to download and install the program on either your PC or Mac computer.
How to Upgrade Photoshop Elements
Let's say you've been enjoying Photoshop Elements for a few years but find that there are new features you want to take advantage of in the latest version. You may want to upgrade your current version of the program. Thankfully, you won't have to pay as much.
If you want to upgrade Photoshop Elements, here's the step-by-step guide on doing just that:
Go back to the same Photoshop Elements page on the Adobe website to buy the program. Again, that link is here.
Now, look at the options for purchasing the app on that page. Look below the Buy Now button, and you'll find an option to upgrade for $79.99.
You'll be taken through the checkout process to upgrade. Make sure the Type selected for your purchase is "License upgrade" and that you have the upgraded price listed for checkout.
Finish the checkout process, and you should be able to download the latest version of Photoshop Elements.
Is Photoshop Elements Right for You?
Photoshop Elements will primarily be of great use for non-photographers and hobbyists. The application has been sold primarily for editing family and vacation photos. It doesn't require much time to learn and won't cost you much in the long run.
The app may not be right for you if you seek to develop more professional projects. The lack of CMYK color will not be ideal for photographers who want to print or use their photos for publishing. There is also no mobile equivalent version that you can take with you on the go.
Photoshop CC is the better option if you seek to develop professional work with the program. The features are more abundant, and there are many customization options for any project. By comparison, Photoshop Elements is only suited for the more basic photography edits made by those who don't need anything too intricate or fancy with their creative projects.
If you want to get Photoshop CC and Photoshop Elements at discounted rates, click on the links below.
Frequently Asked Questions
Is Adobe Photoshop Elements free?
Photoshop Elements does come for free in a 30-day trial, which you can find here. After that trial period ends, you'll have to pay a one-time cost of $99.99 to continue using the program.
Is Photoshop Elements the same as Photoshop?
Photoshop Elements differs from Photoshop in a few ways. It doesn't have all the same features and also can't handle projects with the CMYK color format. There is also no mobile version and a lack of plugins.
Does Photoshop Elements still exist?
Yes, Adobe keeps Photoshop Elements updated regularly as an application you can still purchase.
How much does Photoshop Elements cost?
Photoshop Elements costs $99.99 as a one-time fee for that version of the program. There are no extra costs or monthly subscriptions to sign up for when using the application. If you want to upgrade to the next version, you will have to pay for the program at a reduced cost.
Is Photoshop Elements good enough?
Photoshop Elements can perform most of the same tasks for which you'd use Photoshop CC. It can remove backgrounds, change colors, fix skin issues with portraits, and have many effects and templates to choose from. For some of the most common photography edits, it's good enough.
Which is better: Adobe Photoshop Elements or Lightroom?
Photoshop Elements is a more all-purpose creative application, while Lightroom specifically targets photographers. Lightroom can be used to make fast edits to a large number of photographs with an organized interface. It should be noted that Lightroom is a non-destructive application, meaning you won't be able to paint over your photos or add text. You'll have to rely on Photoshop Elements for those projects.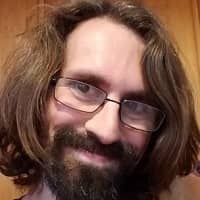 Mark McPherson has been working as a video editor and content writer for over ten years. His background started in animation and video editing before shifting into the realm of web development. He also branched out into content writing for various online publications. Mark is an expert in video editing, content writing, and 2D/3D animation.