(Last updated on December 6th, 2021)
How much money do you need to drop on Photoshop? Can you even get away with a one-time purchase for the application? In this article, you'll find out the options available when it comes to acquiring one of the most powerful graphic design programs on the market.
Photoshop is a program that needs little to no introduction. It has become the jack-of-all-trades used in everything from photo edits to print development to animation asset assembly. From video editing to book publishing, most professions will end up using Photoshop (or Photoshop equal) at some point in the process.
So how does one buy Photoshop to use in their professional work? The payment methods certainly have changed over the years, but you may be surprised at how many options are present. But, first, let's take a look at the history of Photoshop's pricing.
Get a Special Discount On Our Top Picks!
---
BEST OVERALL PICK FOR PROFESSIONALS
---

Adobe Creative Cloud
Get all 20+ creative apps and services for photography, design, video, UX and more.
at adobe.com
---
BEST FOR GRAPHIC DESIGN & IMAGE EDITING
---
Adobe Photoshop
The world's most powerful image editing and graphic design software.
BEST FOR PROFESSIONAL PHOTOGRAPHERS
---
Adobe Lightroom
Lightroom offers top-quality photo editing tools from your computer, tablet or phone.
Photoshop CS: The Old Payment Model
Before the days of online subscription services, Photoshop could be purchased as a physical copy for a one-time price. You could own a Photoshop CD with a key to activate the program for a few hundred dollars. You could also purchase bundles under Adobe's Creative Suite packages.
There were a few problems with this method of payment. For starters, it was incredibly spendy for first-timers just starting off in the program. This led to the program being highly pirated with torrent files and keygen crackers to get around the steep prices.
The other problem with the one-time price was that it only gave you access to one version. You paid the price, got the CD and key, and that was it. If you lost the CD for any reason after installing it and wanted it on another system, you were basically out of luck if the previous version was retired.
The only benefit for keeping up to date with the software was that Adobe did offer reduced pricing on the next version in line. This discount, however, wasn't for very much and you'd still end up spending hundreds of dollars to stay updated with Photoshop.
Of course, the appeal for this classic method is that you could get the most with your money if you only relied on one version. Many artists would do just that, holding out with the first version they purchased for about as long as they could maintain their computers.
Adobe has discontinued this structure and no longer sells previous versions of Photoshop under the Creative Suite physical release model. You may be able to find some old copies somewhere online with developers willing to sell. That's a hunt you'll have to take to eBay or swap meets.
Photoshop CC: The Subscription Model
Adobe migrated all their programs into the cloud environment, retitling from Creative Suite into Creative Cloud. Better known as CC, all Adobe applications can now be downloaded directly from Adobe under their new model for constantly keeping their software updated.
While there are a few exceptions, the Creative Cloud platform also operates on a subscription payment basis. Either through a yearly or monthly cost, users can not only gain access to Photoshop but must have access to the latest version for as long as their subscription lasts.
How Much Does Photoshop Cost?
Photoshop costs $20.99 per month as a standalone app. You can also get Photoshop for $9.99 per month under the Photography plan, which also includes Lightroom and Lightroom Classic. You can get access to all the Adobe apps for $52.99 per month under the Creative Cloud plan.
Under the Creative Cloud plan, you'll have access to everything in the Adobe catalog, including Photoshop, Lightroom, InDesign, After Effects, and Illustrator.
The subscription model has been quite controversial in treating Photoshop more like software as a service. Despite seeming so small a fee compared to the investments prior, paying monthly for Photoshop can add up depending on the work you're pursuing.
Photoshop Elements: The One-Time-Fee Alternative
If you're seeking a more economical approach as the goal for a one-time payment, there is an alternative you can seek out. You don't even have to go hunting on eBay to find it. Consider looking into Adobe Photoshop Elements as the cheaper option, considering it only costs a one-time fee of $69.99.
Like Adobe Premiere Elements' assembly, Photoshop Elements has been pitched as a consumer version of the software. This means that the interface has been simplified, and a lot of the features have been refined for the more straightforward tasks of the application.
Framing Elements as the consumer-friendly version of Photoshop may make it sound like it's a more restricted version of the program. The truth is that the application is rather powerful in how it embodies many essential functions that rise above other consumer photo-editing programs.
Photoshop Elements can pull off a lot of complex features of easy background removal and facial adjustments. Photos can be given life with motion added to create the illusion of movement. Faces can be adjusted slightly to make it appear that everyone is looking in the same direction.
For those seeking to restore old photos, Elements has built-in filters for adding color to black-and-white images with solid results. Photos with washed-out colors can be made brighter and bolder with editing tools for everything from altering the sky's hue to whitening up teeth.
Of course, the big question that many will have is what Photoshop Elements cannot do. The bulk of Elements' limitations is that it's not as well suited for anything that isn't photo-related. So if you're seeking to use Photoshop within the realms of book production or animation, this may not be the app for you.
The other important thing that should be mentioned about Photoshop Elements is how greatly it differs from Photoshop CC in terms of the interface. Unlike Photoshop CC, Elements tucks simplify so much of the look of the workspace that it's almost unrecognizable from its industry-standard counterpart.
| Product | Regular Price | Discounted Price |
| --- | --- | --- |
| Adobe Creative Cloud | $52.99/month | Check here |
| Adobe Photoshop | $20.99/month | Check here |
| Adobe Photoshop Elements | $99.99 (one-time) | Check here |
Conclusion
Photoshop Elements is your best bet for buying Photoshop at a one-time price. It's not as feature-heavy and is thus more of an economical choice. For strictly photographer purposes, however, it is an application that is more than capable of getting the job done of photo adjustments.
If you know you're going to be using the program for far more than just making photo edits, then you have two options. You either go with Adobe's subscription plan for Photoshop CC or venture online to track down a classic copy of Photoshop CS, with CS6 being the last physical version before Adobe's products were strictly cloud-based.
If you're seeking a comparison in the pricing of the Elements versus CC, the math adds to Elements being the better value. Given how much Photoshop CC costs a month, Photoshop Elements will only cost you about the same as it would cost using CC for four months.
So if you know that Photoshop will be a program that'll mostly be for your photography career, you can save quite a bit of money if you intend to use Photoshop Elements for more than a year.
Frequently Asked Questions
Is Photoshop Elements the same as Photoshop?
Photoshop Elements differs from the regular version of Photoshop in that it is designed for consumer use. Elements contain a few familiar features as Photoshop but not all of its capabilities. Aspects such as 3D manipulation and custom brushes, for example, are not present. The interface is also vastly simplified to be tailored specifically for photo-editing purposes.
Is Adobe Photoshop Elements free?
Photoshop Elements has a free trial, but it requires payment to use to its full extent. Unlike Photoshop CC, however, Photoshop Elements only requires a one-time fee and not a monthly subscription payment. The cost of Photoshop Element is $69.99 for a lifetime copy of the program, though you may have to purchase an upgrade in the future if you want improved features in future releases.
Can I get photoshop for free?
Photoshop has a free trial that allows you to use the program for a short time. If you want to use Photoshop for more long-term professional work, however, you will have to purchase a subscription under the various plans Adobe offers for using their applications. The price can span anywhere from $20/monthly for the Photography Plan to $52.99/monthly for the complete Adobe Creative Cloud catalog.
How much does it cost for Photoshop?
The cost of Photoshop ultimately depends on what you're using the program for. If you just need the program itself and nothing more, the subscription fee is $20.99/monthly. The Photography Plan, which includes Lightroom for the photo-editing photographer, is $19.99/monthly. To acquire everything in the Adobe catalog, including Photoshop, the cost is $52.99/monthly. As an alternative, the consumer-friendly Photoshop Elements can be bought for only $69.99 with no monthly fees.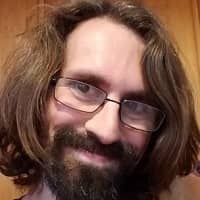 Mark McPherson has been working as a video editor and content writer for over ten years. His background started in animation and video editing before shifting into the realm of web development. He also branched out into content writing for various online publications. Mark is an expert in video editing, content writing, and 2D/3D animation.