(Last updated on January 9th, 2023)
Photoshop can be one of the handiest applications in your creative arsenal. But why is the monthly subscription priced so high, and what exactly is it paying for? Let us answer those questions as we reveal all the details of the cost for Photoshop.
What Is Photoshop?
Before we discuss Photoshop's pricing, it's important to recognize the current format of the application. Photoshop is a creative application used in many ways, including photography edits and graphic design. The tools have been enhanced over time to handle advanced projects of facial feature transformations and frame-by-frame animation.
In its current form, Photoshop exists on Adobe's Creative Cloud platform. This is why it's titled Photoshop CC, with the CC standing for Creative Cloud. The program can only be downloaded from the Adobe website for a monthly subscription. Photoshop is also available in the form of a free trial for one week so you can try it and see if it meets your requirements.
Pros
Industry-standard application used in various fields.
Camera RAW plugin makes for fast photography edits.
Useful features for developing graphic design and animation.
Cons
Expensive monthly cost.
Tough to learn.
Lacking organizational tools.
How Much Does Photoshop Cost?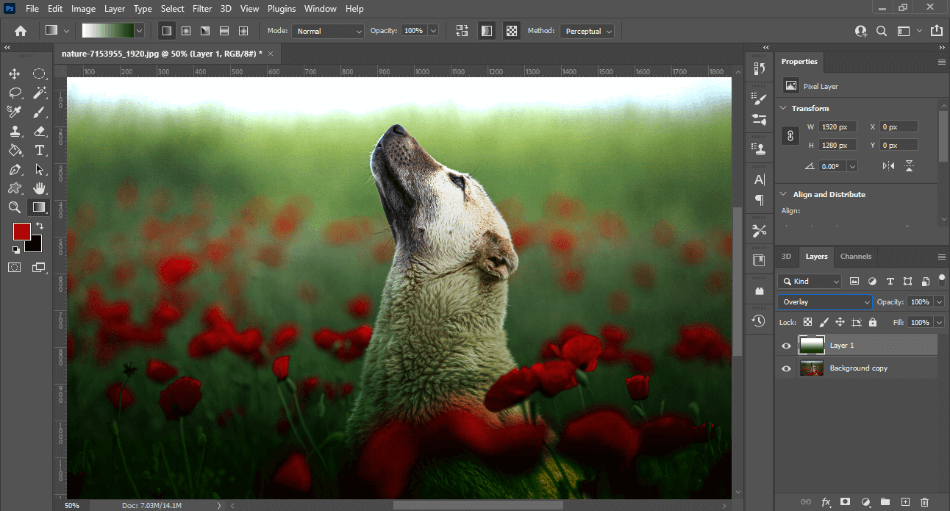 Photoshop used to cost a one-time price. When it was known as Photoshop CS (the CS standing for Creative Suite), the program would cost as much as $700. That was when the program only came on a disk, and the pricing model has since changed with Photoshop moving to a cloud-based format.
Photoshop CC costs a monthly subscription fee to use. The program costs $20.99 a month with an annual contract and includes 100GB of cloud storage space. You can also pay month-to-month for $31.49/monthly or an annual rate of $239.88.
If you're looking for a cheaper plan, consider the Adobe Photography Plan. This plan only costs $9.99/monthly and includes Photoshop CC, Lightroom CC, and Lightroom Classic. You'll only get 20GB of cloud storage space, but you can upgrade it to 1TB for $19.99/monthly.
The other option to consider is the Complete Creative Cloud plan. This plan will cost you $54.99 and give you access to the entire library of Creative Cloud applications. This includes Photoshop CC and Lightroom CC, Illustrator CC, InDesign CC, and many more apps.
Check the table below for an overview of the different plans for purchasing Photoshop.
| | | | | |
| --- | --- | --- | --- | --- |
| | Photoshop CC | Photography Plan | Complete Creative Cloud | Student & Teacher Creative Cloud |
| Cloud Storage Space | 100GB | 20GB, 1TB (Upgraded) | 100GB | 100GB |
| Includes | Photoshop CC | Photoshop CC, Lightroom CC, Lightroom Classic | Photoshop CC, Lightroom CC, Lightroom Classic, Illustrator CC, InDesign CC, and more. | Photoshop CC, Lightroom CC, Lightroom Classic, Illustrator CC, InDesign CC, and more. |
| Price (with annual contract) | 20.99/monthly | $9.99/monthly, $19.99/monthly (Upgraded) | $54.99/monthly | $19.99/monthly |
What Does the Cost Cover?
The monthly or annual cost of Photoshop includes updates. You'll always have the latest version with the most current patches and bug fixes. You can even tell the Creative Cloud desktop app to automatically keep Photoshop updated by immediately installing new versions and fixes.
No matter the plan you sign up for, Adobe also provides additional Photoshop applications. This includes a mobile version that you can use on your phone and an advanced version optimized for iPads. You also get Adobe Bridge which is useful for file organization of your Photoshop projects.
The cost also covers cloud storage access which is useful as more than just a locker for your assets and projects. You can sync your projects to the cloud if you want to have version control. This is a key tool to use if you're working in a company with multiple artists and voices on various Photoshop files.
If you're purchasing Photoshop through the Complete Creative Cloud plan, you're getting quite some value for the applications offered. Here's a breakdown of each app in the plan and how much they'd cost alone:
| | | |
| --- | --- | --- |
| Application | What It's Used For | Solo Cost |
| Photoshop CC | Photography, Graphic Design, Illustrations, Animation | $20.99/monthly |
| Photoshop Express | Photography. | $9.99/monthly |
| Acrobat Pro | PDF Development and Design. | $14.99/monthly |
| Lightroom CC | Photography | $9.99/monthly (Photography Plan) |
| Lightroom Classic | Photography | $9.99/monthly (Photography Plan) |
| Illustrator CC | Graphic Design, Illustrations, Print Logos. | $20.99/monthly |
| InDesign CC | Publishing. | $20.99/monthly |
| Premiere CC | Video Editing. | $20.99/monthly |
| After Effects CC | Post-Production Video Effects. | $20.99/monthly |
| Animate CC | 2D Animation, Game Development. | $20.99/monthly |
| Dreamweaver CC | Web Design, Web Development. | $20.99/monthly |
| Audition CC | Audio Editing. | $20.99/monthly |
| XD CC | Prototype Design. | $9.99/monthly |
| InCopy CC | Copyright | $4.99/monthly |
The complete Creative Cloud plan doesn't include the apps Adobe Stock (a stock photo library) or Substance 3D (a 3D design app). Adobe Stock will cost you $30/monthly with a limited number of downloads a month. Substance 3D costs you $49.99/monthly for the full collection of 3D development apps in this line or $19.99/monthly for just the 3D texturing applications.
Why Is Photoshop Worth It?
Here are some key reasons why Photoshop is worth the price:
Smart Technology: Photoshop's Sensei AI will save you time on making key chances to photographs, such as removing red eyes and changing facial expressions in a speedy manner.
Cloud Storage: Keeping your Photoshop files saved automatically to a cloud environment will be a key feature for anyone who finds themselves in a creative field that keeps them constantly moving.
Cloud Sync: Syncronize your projects so that all your projects involving multiple voices are kept organized and accounted for. You can also use it to manage version control.
Brush Support: Being able to use a stylus pen with a variety of brush types and functions is ideal for illustrators.
Video Support: Having the ability to transform your images into an animated GIF or video can be handy if you're working in advertising.
Industry Standard: The program is used in many industries and you're most likely to use it in some creative profession.
With all of these aspects considered, Photoshop is absolutely worth the cost.
What Professions Use Photoshop?
Photoshop may be considered a worthy investment if you're using it for a business. You may be a freelancer who requires it for working with clients. Or perhaps you're representing a business that needs it for your graphic design endeavors.
Students or beginners may consider buying a subscription to break into a particular industry. Freelancers may also consider their options if they plan to use Photoshop for a new career. Here are a few professions that use Photoshop:
Photography
Editing cosmetic changes to photographs with the Camera RAW plugin.
Removing backgrounds.
Making changes to faces in portraits.
Graphic Design
Creating posters and flyers.
Developing PDFs.
Designing packaging.
Illustrating
Drawing detailed digital artwork with various paint brushes and pencil tools.
Developing comic books for print or web.
Transforming photographs into different types of drawn styles.
Publishing
Drawing logos for print.
Creating cover art for books.
Designing brochures.
Animation
Turning layers into frame-by-frame animation.
Making animated GIFs.
Rendering video.
3D Animation
Creating 3D logos.
Developing textures for 3D programs.
Fixing UV texture maps to be used in 3D applications.
Video Production
Creating title cards to be used in video projects.
Developing matte paintings to be used in the background of video.
Creating illustrated effects over video.
Developing thumbnails for YouTube videos.
Web Development
Creating web design prototypes.
Developing mobile-friendly designs with artboards.
Creating website assets.
Can I Just Buy Photoshop Permanently for One Price?
If you don't like the subscription payment model, you may want to consider the alternative Photoshop Elements. This program has been designed as the easier-to-use version of Photoshop. It's been marketed as being useful for those who are not as skilled at photography.
The biggest selling point for Elements, when compared to Photoshop CC, is the lower price. The program only costs $99.99 as a one-time price. There are no subscriptions to worry about or hidden fees.
The important thing to note is that the price gives you lifetime access to that current version of Photoshop Elements. If you want to get the next updated version, you'll have to pay for it. Thankfully, the cost to upgrade is cheaper at $79.99.
Photoshop Elements can accomplish many of the same functions as Photoshop CC but with some limitations. A big deal is the lack of a CMYK color format, meaning you most likely won't want to be using this app for print projects. There's also no mobile version, so plan on lugging around your laptop if you're doing photography work on the go.
Pros
Cheaper one-time price of $99.99.
Can perform most of the same tasks as Photoshop CC.
Easy to use.
Cons
Lacking certain features.
Can't handle CMYK colors.
No mobile version.
To see how Photoshop Elements compares to Photoshop, take a look at the table below to see how they stack up against each other.
| | | |
| --- | --- | --- |
| | Photoshop CC | Photoshop Elements |
| Color Modes | RGB, CMYK | RGB |
| Mobile Version | Yes | No |
| Skill Level | Intermediate | Beginner |
| Plugins | Many | Few |
| Price | $20.99/monthly | $99.99 (once) |
Which Photoshop Plan Is the Best to Purchase?
The cheapest choice for using Photoshop CC is by far the Photography Plan. The $9.99/monthly cost is cheaper than the $20.99 a month for only Photoshop. You'll get less cloud storage but more applications for aiding in photography, should you have the need. This plan is recommended for both hobbyists and professionals on a budget.
For hobbyists specifically, Photoshop Elements may be a better choice. It's a cheap investment for a one-time cost and doesn't require much time to learn. If you're a non-photographer and just need to fix a few photos, this is a good alternative to the stricter learning curve of Photoshop CC.
For professionals specifically, the solo plan is a good investment considering the cloud storage space. It's recommended if you're going to be using the program more for non-photography projects. This includes graphic design and animation projects.
If you're a jack-of-all-trades creative who dabbles in a number of different industries, the complete Creative Cloud is a good option. It's costly but will give you access to all of the essential Creative Cloud apps for a variety of projects. It's recommended for those who work in the creation of video, publication, web design, graphic design and concept design.
What Are Some Cheaper Alternatives?
If you're seeking more affordable choices compared to Photoshop, consider the following applications with similar functions:
| | | |
| --- | --- | --- |
| Alternative Applications | Pros | Cons |
| Canva | Free to use. Works in your browser. Simple interface and easy to learn. | Costs money for extra features. Mission similar Photoshop tools. |
| GIMP | Free and open-sourced. Simplified interface. Powerful features that compare most to Photoshop. | Steep learning curve. No CMYK color mode. |
| Vista Create | Free. Plenty of templates to choose from. Plenty of assets to use for free. Works in your browser. | Can't save as PSD files. 10GB storage limit on photos. Requires premium version for more assets. |
| Pixlr | Work in your browser. Free. Powerful tools. Easy to learn. | Cannot read Photoshop files. Features are limited. |
| Photos Pos Pro | Recognizes PSD and RAW file types. Easy-to-learn tools and features. Highly customizable interface. | Limited features. Few keyboard shortcuts. |
If you still feel that Photoshop is the best option for you but would like it at a discounted price, click on the link below for a special discount.
Frequently Asked Questions
Is it worth paying for Photoshop?
Under the Photography Plan, Photoshop is very much worth the price of $10/monthly. It is one of the cheaper Adobe plans and gives you access to Lightroom and Lightroom Classic for better photography edits.
How much does it cost to buy Photoshop permanently?
You cannot buy Photoshop permanently for a one-time price. You'll need to purchase a monthly subscription that can cost anywhere from $9.99/monthly to $20.99/monthly.
Why is Adobe pricing so expensive?
The price of Photoshop is high, but it does keep the program constantly updated. The subscription service covers desktop and mobile versions of Photoshop with the latest patches and bug fixes. You'll also have the newest version of the program instead of constantly paying fees to upgrade.
Which Photoshop to buy for beginners?
Photoshop CC does have a steep learning curve, but it's worth learning if you're seeking to pursue a creative field professionally. Beginners may be more at home using Photoshop Elements, a more straightforward version of Photoshop that non-professionals will find more manageable. It's also a cheaper investment with a one-time cost of $99.99.
Is Photoshop worth it for a hobby?
Photoshop is not just used by professionals and is often used for various hobbies. This can include creating independent illustrations or creating thumbnails for your YouTube videos.
Can I get Photoshop for free forever?
No, Photoshop requires a subscription price plan to use. The only way to use the program for free is with the seven-day trial of Photoshop CC. You'll still have to pay after a week but can use it for free and cancel if you don't want to continue using it.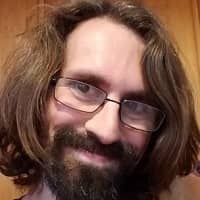 Mark McPherson has been working as a video editor and content writer for over ten years. His background started in animation and video editing before shifting into the realm of web development. He also branched out into content writing for various online publications. Mark is an expert in video editing, content writing, and 2D/3D animation.