(Last updated on January 9th, 2023)
Photoshop is one of the most important creative apps from Adobe but how do you know if it's the right app for you? Is there a way that you can download the program for free and try it before you buy it? In this article, we'll go over how to download Photoshop for free before you purchase.
What is Adobe Photoshop?
For the longest time, Photoshop has been the flagship application of Adobe's library of creative applications. It started life as a program notable for editing photographs, accomplishing everything from background removal to color changes. The program has since evolved to be capable of a whole lot more.
Uses of Photoshop
Here are some common uses for Photoshop:
Photography edits.
Graphic design.
Creative illustrations for books covers and comic books.
Textures that can be applied to 3D models.
Assembling assets for motion graphics.
Creating animated GIFs.
Key Features of Photoshop
Photoshop has become ideal within various industries for its many innovations. Here are some of Photoshop's key features:
Easy background removal.
Fast photography edits through the Camera RAW plugin.
Frame-by-frame video.
3D tools for creating elaborate designs.
Presets for any project spanning web design to video stills.
Photoshop has become such a common application that it's not surprising to see it used in just about any digital creative profession. But will it cost you a lot right out of the gate? First, let's discuss the current version of Photoshop.
What is Photoshop CC?
You may have seen the current version of Photoshop which is referred to as Photoshop CC. The CC stands for Creative Cloud and it differs from previous versions of the program for being on a cloud service. Photoshop used to come on a CD with previous versions when you paid one price instead of a subscription.
Photoshop CC now exists only as a subscription service than a one-time purchase application. The good news is that this means your version of Photoshop is always kept updated with the latest version always being downloadable. The bad news is that you'll be paying month-to-month for the app.
The good news is you won't have to pay right away. If you'd like to try Photoshop before you buy it, the application itself is free to download and use for a brief time. Next, we'll go over how to download the app at no initial cost.
Pros
Powerful features and tools for use in a variety of creative projects.
Plugins are available for better customization.
Video functions for creating frame-by-frame animation.
Cons
The monthly subscription cost can become expensive over time.
Requires a computer with plenty of RAM for bigger projects.
Learning curve for beginners.
How to Download Photoshop for Free?
Getting Photoshop initially on your computer is a relatively easy process. You start by going to Adobe's website (Adobe.com) and signing up for an Adobe account. It doesn't cost anything to set this up.
Here's the info you'll need to enter for an Adobe account:
Email Address (this will be your Adobe username)
Password
Payment method (credit card or Paypal)
Billing Address
The next step is to download the Adobe Creative Cloud Desktop installer. This is the app you'll use to install and update any Adobe program that you want on your computer. It will download once you choose to sign up for Photoshop.
Click here to go to the Photoshop page on Adobe website to download the trial version. Click the Free Trial button at the top of the page. This will both download the Creative Cloud Desktop app and immediately install Photoshop once it starts.
Before downloading the installer, you'll then be taken to checkout where you'll still have to enter your payment information. Don't worry, they won't charge you for the trial as the price will still be $0.00. You also don't have to select a platform as Photoshop CC will work on both PC and Mac.
The Adobe Creative Cloud Desktop should start downloading onto your computer. Once it's finished, sign in to the program with your Adobe account. Photoshop should now start downloading through the Creative Cloud application.
When Photoshop finishes installing, you should see it listed under the Installed table of All Apps. There should be a button that says Open. Click it and Photoshop will now open on your computer.
The trial period for Photoshop lasts for seven days but doesn't restrict any of the features or tools. This means you'll be able to get an idea of what it's like to use Photoshop and all of its components for a full week. It'd be a good idea to use this time as a test period for a particular project you want to accomplish now or in the future.
When the week ends, you will have to purchase Photoshop if you want to continue using the application. You won't be able to open the program again unless your Adobe account recognizes the purchase. For handling that process, we'll next go over the process of buying the application.
How to Buy Photoshop?
With your Adobe Creative Cloud Desktop application open, find Photoshop, and locate the Buy button. When you click Buy, you'll be taken to the Adobe website in a browser window. You'll then be presented with a few options to purchase Photoshop. You may also want to click this special offer link for the best deal on buying Photoshop.
If you're just buying Photoshop, the cost will be $20.99/monthly under an annual plan. You can also choose to only pay month-to-month or year-to-year. The month-to-month plan, however, is much more costly.
Photoshop can also be purchased under the Photography Plan which ends up being much cheaper. The Photography Plan will only cost you $9.99/monthly with an annual subscription contract. The plan gives you access not only to Photoshop but also Lightroom and Lightroom Classic, which are apps better designed for handling photo edits.
With a lower price, you might think there's a catch. Well, there is but it's a minor one. The Photography Plan only gives you 20GB of cloud storage space instead of the 100GB offered under the solo Photoshop contract.
The good news is that you can upgrade the space to a higher number for an increased price. If you pay for the $19.99/monthly version of the Photography Plan, you'll have 1TB of cloud storage. That's still less of a cost than Photoshop and you get more space for your projects.
If you know you're going to be working on a variety of projects, you may want to consider purchasing the entire Creative Cloud under the complete package. The full plan of Adobe Creative Cloud apps will run you $52.99/monthly. It covers not only Photoshop but Illustrator (for vector art), InDesign (for publishing projects), and many more applications.
Here's a breakdown of how the pricing works:
| | | | |
| --- | --- | --- | --- |
| | Photoshop | Photography Plan | Creative Cloud Complete |
| Includes | Photoshop CC | Photoshop CC, Lightroom CC, Lightroom Classic | Photoshop CC, Lightroom CC, Lightroom Classic, Illustrator CC, InDesign CC, and more. |
| Price | $20.99/monthly | $9.99/monthly (20GB), $19.99/monthly (1TB) | $52.99/monthly |
When you've chosen which package you want, you'll have to pay for the first month. You can use whichever payment method you selected when setting up the trial version. Once it's paid for, you'll be able to continue using Photoshop on your computer.
What Do I Get With the Paid Version?
In addition to being able to use the program without a time limit, the paid version of Photoshop comes with a few neat features. For starters, you get 100GB of cloud storage space to store all your photos and illustrations. This is ideal if you're working on a project with a lot of assets.
You'll also get access to the mobile version of Photoshop for iPads. This version doesn't differ much from the desktop version and can sync with your Photoshop projects and assets in the cloud. This version is recommended for those who work in illustrations considering the extra support for stylus pens on iPad devices.
Another great Photoshop addition under the paid version is Fresco. This version of the program is better suited for drawing and painting. This is due to the better focus on an interface and tools better built for artists than photographers. Be aware that Fresco only comes under the solo plan and not the Photography Plan.
Not only does Adobe give you access to future versions of the program when you pay for a subscription but older versions as well. If you find that your computer can't handle the latest version of Photoshop or you just like the features of an older version, you can download past Photoshop CC versions at any time. You can even have multiple versions installed at the same time.
When you buy Photoshop, you're not just buying one program. You're buying a variety of versions that you can install on multiple devices. For a creative designer working in multiple fields, that's going to be a huge time-saver if you're on the go or need to work in various environments with different machines.
Beware of Illegal Versions
You may see a version of Photoshop listed for free online. These are pirated versions that usually come from shady torrent websites. If they're not a cracked version of Photoshop CC, then they are most likely an older version of Photoshop CS which will contain fewer features.
There are a lot of risks involved in going this route. A big issue is that using this type of software is illegal and carries a pretty hefty fine. On a technical level, downloading these pirated versions puts your computer at risk for certain viruses that may come secretly packaged with the application.
Another crucial problem with these versions is that you won't have Adobe support. So if the program isn't working or you need some help figuring out issues, you won't have anyone to fall back on for support.
Mobile Versions of Photoshop
If you really want to use a version of Photoshop for free, you may want to consider the mobile version of the program. It's called Photoshop Express and it can accomplish most of the same functions as Photoshop when it comes to photography edits. It may even help streamline the process with an easy touch-based interface.
Photoshop Express should not be confused with the iPad version of Photoshop. That version is closer to the desktop version of Photoshop and comes with all the same features, in addition to stylus support. It's why there's a desktop version of Photoshop Express as well.
Photoshop Express only comes recommended if you have very basic photo edits and you need to remain on a budget. If you find yourself editing a lot of the photos you take on your phone, the application can be quite handy. Compared to Photoshop CC, however, it's a very limited program, stressing how it's a free app where you get what you pay for.
For these limitations, it is recommended that you use a tablet if you intend to use Photoshop on the go. You'll have more features, more support, and won't have to worry about waiting to get to a desktop to make final edits. The stylus support can't be overstated as well.
A Quick Recap
To break down what we went over in this article, here's a quick step-by-step process on how to use Photoshop for free in the trial form with the simplest method:
Click here to go to the Adobe website.
Click on Free Trial in the top header.
Create an Adobe user account.
Complete the checkout process for Photoshop.
Download and install the Adobe Creative Cloud Desktop app.
Sign in to Adobe with your username and password through the Adobe Creative Cloud Desktop app.
Photoshop should automatically start downloading and installing.
Open and start using Photoshop for seven days.
When the seven days are over, consider the purchase plan that works for you.
With these steps, you should be able to use Photoshop free for a trial period and then decide if purchasing the program is right for you.
You May Also Like
Frequently Asked Questions (FAQs)
Is Photoshop free?
Photoshop CC can only be downloaded for free in the form of a 7-day trial. The trial period allows you to use the full amount of features for Photoshop with no limitations. Once that week-long trial is over, you'll have to pay for a monthly subscription.
How much does Photoshop CC cost?
Photoshop will cost you a monthly or annual fee to use. The monthly cost under an annual plan is $20.99/monthly. You can, however, save some money by buying the Photography Plan for only $9.99/monthly, which includes Photoshop, Lightroom, and Lightroom Classic.
What are some free alternatives to Photoshop?
Depending on your creative needs, there are a number of free Photoshop alternatives to choose from. Some of these applications include GIMP, Pixlr, Photo Pos Pro, and Krita.
Is Photoshop good for beginners?
Photoshop has a lot of features and tools that do present a bit of a learning curve. It may take some time for beginners to figure out the program but it's certainly worth the time it takes to learn. Considering that the application is used in plenty of industries, it's a good program to start with.
Can you download old versions of Photoshop for free?
Yes, but these are pirated versions that are both illegal and unsafe. They're illegal in that they are not approved for usage by Adobe and can carry heavy legal fines if discovered that you're using them. They're unsafe in that they often come from torrent websites that may contain viruses when you download Photoshop.
Is Lightroom or Photoshop better?
Lightroom is better for making photography edits while Photoshop is more of an all-purpose creative program. Photoshop can accomplish much of the same photography edits as Lightroom. That being said, Lightroom has plenty of tools for organizing and streamlining the post-production process if you're working with a lot of photos.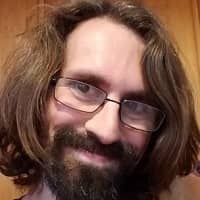 Mark McPherson has been working as a video editor and content writer for over ten years. His background started in animation and video editing before shifting into the realm of web development. He also branched out into content writing for various online publications. Mark is an expert in video editing, content writing, and 2D/3D animation.