(Last updated on January 9th, 2023)
Have you considered using Photoshop CS6 in your creative work? More importantly, can you still use Photoshop CS6? We'll go over everything you need to know about Photoshop CS6 including how to download it and what your options are for alternatives.
What is Photoshop CS6?
Photoshop CS6 is the sixth version of the Creative Suite line of Photoshop and is no longer available to buy. It was used for editing photos, creating posters, and developing animated GIFs. If you're using the app for drawing, there's plenty of brush support for stylus pens. It was released in 2012 and is the last of the Creative Suite Photoshop versions.
Pros and Cons of Photoshop CS6
Pros:
One-time cost or free.
Features and tools that can be used in photography, graphic design, and more.
Timeline function for creating animation and video.
Cons:
Outdated version.
Not offered by Adobe and requires seeking a third-party seller to find.
No cloud support or mobile version.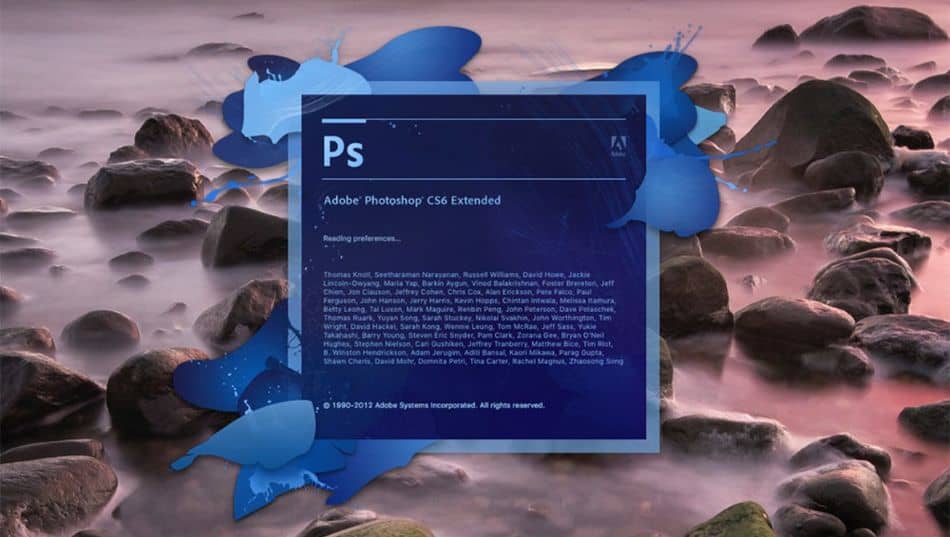 How Do You Get Photoshop CS6?
Adobe does not currently offer a way to purchase Photoshop CS6 as it is a discontinued version. You will have to buy the program from a third-party seller who still has the program. You'll want to make sure it comes with an activation code, or you won't be able to install the program on your computer.
The other route for finding the software is to download it from a website and an activation key generator. This method seems favorable for CS6 being offered for free, but it requires you to download from some questionable websites. There are also plenty of dangers to this method that we'll cover in the next section.
The Dangers of Downloading Photoshop CS6
If you decide to download Photoshop CS6 from the internet, you're treading into some dangerous territory. Pirating software already carries legal risks for using an application without permission. If you're caught downloading and using pirated software, it can result in being sued with punishment ranging from payments to jail time.
Even if you avoid being discovered with the software, your computer could be at risk. Downloading from questionable websites could lead to you installing unwanted viruses. Even worse, your personal information could get leaked depending on where you download it from.
The minor issue with downloading CS6 is the lack of support. For being outdated software, you can't expect any help from Adobe. You'll have to rely on old resources and third parties for solving any issues you may have with installation or using the software.
Here's a breakdown of the many dangers involved with downloading the program.
Getting Sued: Getting caught using pirated software can result in legal issues of being sued by Adobe.
Viruses: Some downloaded versions of the program may carry viruses that can harm your computer.
Leaked Information: If your computer is compromised with your installation, you could have personal information leaked, leading to identity theft.
No Support: Adobe offers no help for CS6.
With so many issues, it's not advisable to download Photoshop CS6. While this makes it difficult to find a good copy, it's much safer to find an official copy to buy, although this avenue has its challenges. The most straightforward alternative is to download the current version of the program known as Photoshop CC.
How Much Does Photoshop CS6 Cost?
Photoshop CS6 is sold by third-party sellers like eBay. eBay prices for CS6 can range anywhere from $40 to $500. It's important to check that these trusted sellers are selling legitimate versions by checking out the photos and reviews of the sellers.
Other third-party sellers like Aztek Computers and VintageCAD will charge much higher prices, ranging over $1000. You should still be cautious of these sellers as well by checking reviews. Since the product is so rare and sought after, it's become one of the most pirated versions of Photoshop.
By comparison, Photoshop CC is cheaper in the short term. The program costs $20.99/month to use under an annual contract with 100GB of cloud storage. You can get it cheaper at $9.99/month under the Photography Plan with 20GB.
Here's a Breakdown of How the Prices Compare
| | | |
| --- | --- | --- |
| | Photoshop CS6 | Photoshop CC |
| Prices | $40-$1500 | $20.99/Monthly, $9.99/Monthly (Photography Plan) |
| Purchased Through | Third-Party Sellers (eBay, Aztek Computers, VintageCAD) | Adobe |
| Technical Support from Adobe | No | Yes |
How Does Photoshop CC Compare to Photoshop CS6?
Photoshop CS6 is mostly attractive for being a cheaper alternative. Whether you purchase it from a third-party seller or illegally download the program, it's cheaper than the subscription pricing model. That being said, there are some massive technical limitations to using such an old program.
Photoshop CC has made greater advancements in developing 3D effects and smart technology. One of the app's most advanced features is changing facial expressions with neural filters. The Camera RAW Filter also makes quick and easy edits to photos.
Photoshop CS6 still has a few overlapping features of stylus support for drawing and a video timeline for creating videos. CS6 doesn't have as many features for integration with other programs and devices. There's no mobile version and cloud sync to transfer your projects between devices easily.
Photoshop CC has better integration with other Adobe applications such as Illustrator and After Effects. PSD files created in Photoshop CC can be easily read in other Adobe apps and third-party creative apps. These aspects make CC far more versatile than CS6.
While Photoshop CC's price is high but worth it. You'll always have the most secure and advanced version of Photoshop. Photoshop CS6 will never be updated.
Another issue with CS6 is the lack of plugins. There are far more available for Photoshop CC. Photoshop CS6 is much harder to customize with the limited plugins that you can still use with it.
The limitations of CS6 can also affect your workflow. CC's simplified features can speed up common Photoshop tasks like swapping out the sky or changing facial features. While CS6 can accomplish these tasks, they will take longer to learn and implement than Photoshop CC.
To better understand how the two applications compare, check out the table below.
| | | |
| --- | --- | --- |
| | Photoshop CS6 | Photoshop CC |
| Availability | Discontinued | Available from Adobe |
| Price | One-time Price That Varies By Seller | $20.99/monthly |
| Stylus Brush Support | Yes | Yes |
| Video Timeline | Yes | Yes |
| Cloud Storage | No | Yes |
| Mobile Version | No | Yes |
| 3D Effects | No | Yes |
| Camera RAW Filter | No | Yes |
| Sky Replacement Tool | No | Yes |
| Cloud Sync | No | Yes |
| Plugins | Few | Many |
Are There One-Price Alternatives?
There are some cheaper alternatives available if you're on a budget. The Photoshop alternatives listed below are either free or at a one-time price.
| | | | |
| --- | --- | --- | --- |
| Alternative Applications | Lifetime Cost | Pros | Cons |
| Affinity Photo | $54.99 | RAW photo editing. Creates raster and vector graphics. Customizable brushes. | Lacking in important management. Awkward interface. Missing some essential Photoshop tools. |
| Luminar | $79.00 | Smart AI features. Also comes as an Adobe plugin. Sync changes for multiple photos. | No mobile version. Requires a heavy-duty computer to handle it. |
| GIMP | Free | Easy interface. Comparable Photoshop tools. Open-sourced. | Steep learning curve. No CMYK color mode. |
| Procreate | $9.99 | Cheap price. Works well with illustrations. Apple Pencil support. | Only works on Mac. Fewer features than Photoshop. |
| ArtRage | $40 | Ideal for creating painted pictures. Advanced brushes to create oil effects. | Expensive application. Extra cost for the mobile version. |
| Krita | Free | Free. Highly customizable. Great brush selections. | Not ideal for photography edits. |
Frequently Asked Questions
Can you still get Photoshop CS6?
No, Photoshop CS6 can no longer be purchased from Adobe as that version has been discontinued. The only way to get it now is to find someone selling a copy or to pirate the software online.
Is Photoshop CS6 old?
Yes, Photoshop CS6 is considered old for being released in 2012.
Is Photoshop CS6 or CC better?
Photoshop CC has more features and runs better than CS6. Photoshop CC is also regularly updated and easier to find than it is to track down the outdated version of CS6.
Are old versions of Photoshop free?
Older versions of Photoshop are only available for free in the form of pirated online software.
Will Adobe CS6 work on Windows 10?
A: CS6 is an outdated version of Photoshop, so it's uncertain how well it will perform in a Windows 10 environment.
Which Photoshop version is best?
Photoshop CC is the latest and greatest version of the software to use. Unlike Photoshop CS, the Photoshop CC version is updated for modern computers and comes with far more features for photography, graphic design, animation, and video projects.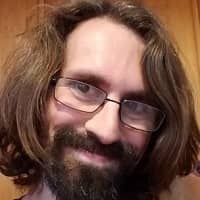 Mark McPherson has been working as a video editor and content writer for over ten years. His background started in animation and video editing before shifting into the realm of web development. He also branched out into content writing for various online publications. Mark is an expert in video editing, content writing, and 2D/3D animation.