(Last updated on November 30th, 2022)
After Effects is an absolute must-have app for visual effects and motion graphics but is your only option to pay a monthly subscription? Are there any options to only pay once? In this article, we'll answer that question.
After Effects has become a common application for placing graphics in a video. If you have video footage where you need to remove the background, After Effects has tools to make this easy. If you're trying to create an animated logo, everything you need for that is in After Effects.
Video production doesn't come cheap though. If you find that you've got a lot of expenses, using a subscription can be costly. For that reason, it's essential to consider all your options and what you need After Effects for with your video projects.
What is After Effects like now?
After Effects has gone through quite a few changes. There used to be a time when you could only buy Adobe applications with a one-time purchase. That sounds relatively neat until you realize these prices were well over $200 though. It was an expensive investment!
That pricing structure changed with the Adobe's Creative Cloud platform. It's a subscription service where you download rather than buy a physical copy. This method would give users constant access to the latest editions of Adobe apps that could be downloaded at any time.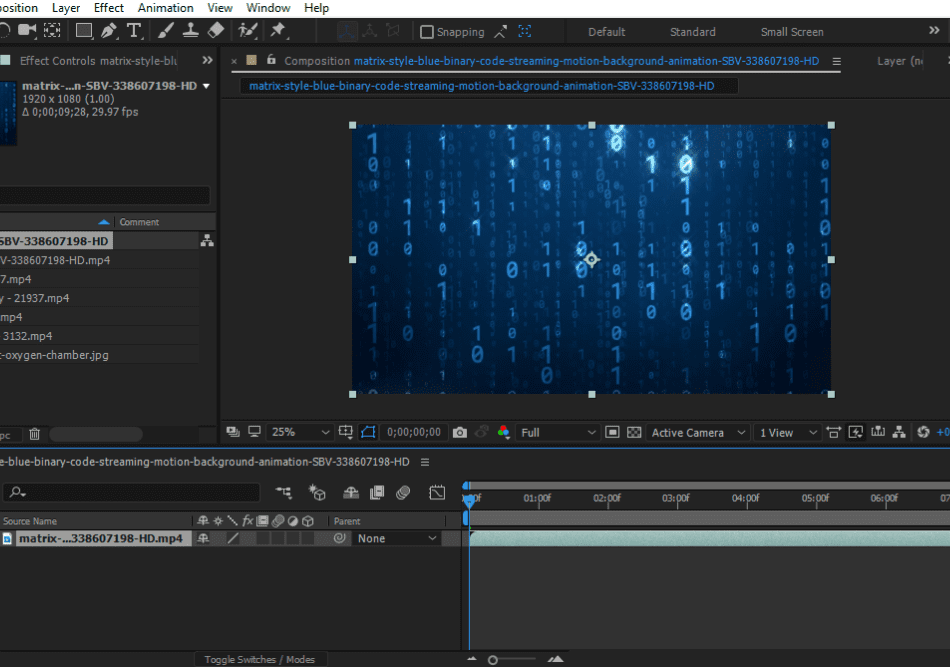 From a convenience angle, this was great news. Upgrading Adobe software in the past was almost as costly as just buying the software all over again. Adobe also wouldn't keep backups of previous versions so there was no replacement once the latest upgrade was released.
What are the Pricing Options?
The Creative Cloud apps can be used for a monthly subscription fee. In the case of After Effects, you'll have to pay $20.99 a month. If you're not sure about the software, you can try it free for a seven-day trial period.
The other plan that includes After Effects is the complete Creative Cloud plan. For $52.99 a month, you'll have access to the entire Adobe catalog of Creative Cloud applications. This includes Photoshop, Illustrator, and Premiere, among others.
Of the apps included in the big package, Premiere is one of the essential apps you'll need if you're using After Effects. The two programs work well together. After Effects can compose your visual effects or motion graphics, and Premiere can edit them into a final product.
What are the limitations?
There are a few limitations to be aware of if you're just going to buy Adobe After Effects. While the program is perfect for developing visual effects and removing backgrounds from video, it's not as easy to edit video with. You also won't be able to do much audio editing either.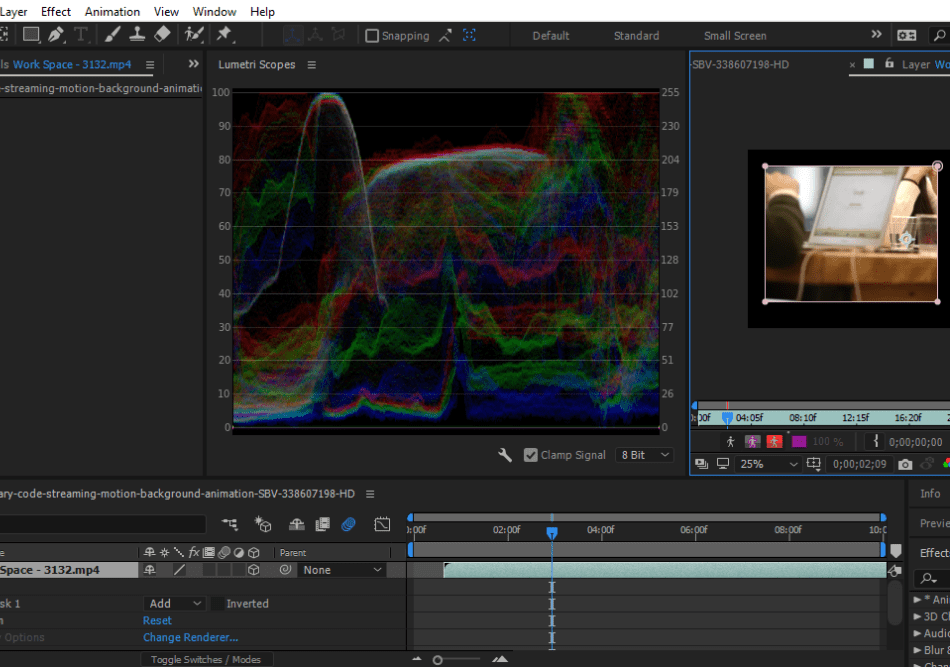 It is possible to edit your motion graphics and visual effects together into a completed video inside After Effects. However, there's a steep learning curve for this, and the editing tools are not very intuitive.
Consider that every video you develop in After Effects will require additional time to render a real-time preview. In most video editing programs, you can get a good idea of how your video will render with automatic previews. After Effects, however, requires you to wait a few seconds or more for a preview to generate. It's not very ideal for video editing.
What are the Alternatives?
Unfortunately, there isn't much choice for how you pay for After Effects. You'll pretty much have to pay for a monthly subscription. Though the one-time purchase model is present for Photoshop Elements and Premiere Elements, After Effects doesn't have many alternatives.
You can, however, find a way of mitigating costs with other apps. For example, if you need to edit your After Effects projects in a video editor, you can use Premiere Elements instead of Premiere Pro.
Premiere Elements is the less-professional version of Premiere Pro with less features. If you only need it for basic video edits, however, it's good buy. Premiere Elements will only cost you a one-time payment of $99.99. You'll still have to pay $20.99 a month to use After Effects, but you won't be stuck paying $52.99 to use Premiere for video editing additionally.
If you're willing to spend just a little more, you'll also want to consider purchasing Photoshop Elements. Similar to Premiere Elements, this is a stripped-down version of Photoshop. It doesn't have all the same features as Premiere Pro but just enough to be useful for editing photos or crafting illustrations.
Premiere Elements and Photoshop Elements can be purchased together for a one-time payment of $149.99. Paired with After Effects, bundling these three apps is recommended if you're trying to create motion graphics. It's a combination best suited for a beginning professional on a budget.
In terms of a cheaper subscription option, Photoshop may also be worth considering if you know you're primarily using After Effects for motion graphics. Photoshop comes with a Timeline function that allows you to create animated GIFs and videos. It takes some time to learn but has less of a learning curve than After Effects.
If you purchase Photoshop through the Adobe Photography Plan (which includes Lightroom and Lightroom Classic for photography edits), the price only comes to $9.99 a month. That's more than half the price of what it costs to use After Effects.
That being said, Photoshop isn't as ideal for all of the stuff After Effects does. There are no controls for timing animations or even adding audio. The animation functions of Photoshop are best suited for those who want to make the simplest of motion graphics in the form of video and GIFs.
| Product | Regular Price | Discounted Price |
| --- | --- | --- |
| Adobe Creative Cloud | $52.99/month | Check here |
| Adobe Photoshop | $20.99/month | Check here |
| Adobe After Effects | $20.99/month | Check here |
| Adobe Premiere Elements | $99.99 (one-time) | Check here |
Which Route do you Take?
After Effects doesn't have an alternative for a one-time purchase. In terms of all that the program can do, there's nothing else in the Adobe library quite like it. But is it worth the cost?
Since the subscription can add up over time, After Effects CC is best recommended for professionals in visual effects or motion graphics. There are so many powerful features that you'll only get the best benefit from the program if you're using most of them.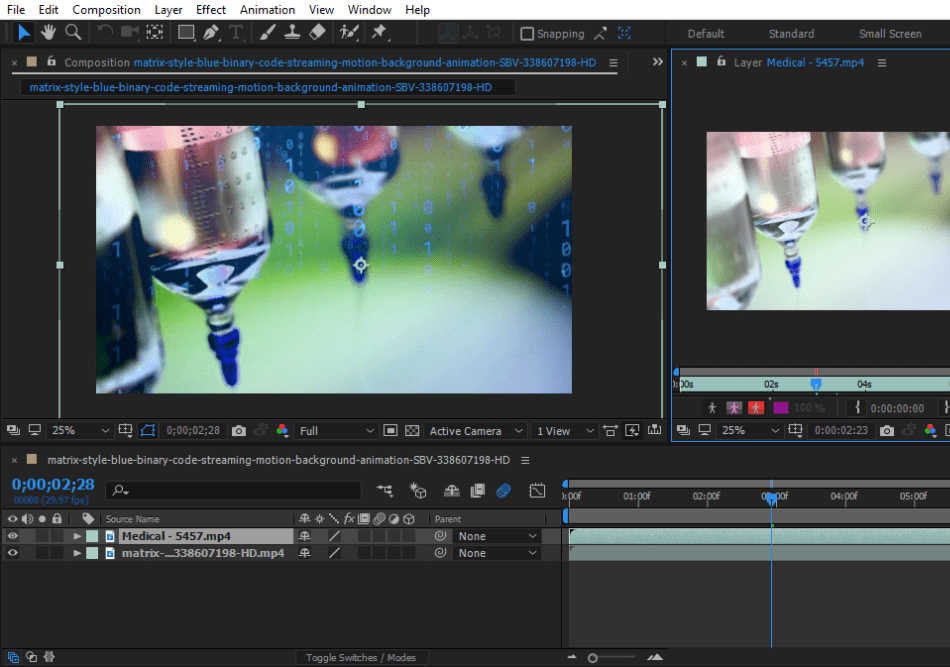 If you're seeking to use After Effects for some specific features, you may want to consider the alternatives. For simple video effects, you can accomplish most of this with Premiere Elements. If you're trying to develop GIFs or short motion graphics, Photoshop Elements can handle this.
Going with either Premiere Elements, Photoshop Elements, or both in a bundle is recommended for hobbyists. The long-term cost is low, and you can create most of the same video effects that you would be able to make in After Effects.
For the professionals just starting, the standard After Effects CC subscription plan is a good choice. It's a little expensive, but it's a program worth learning for its many tools and features. The program is used in several industries, from movies to video games, so it's a program worth your time and money.
Once you're more professional at After Effects and ready to deliver more complete projects, you should go with the entire Creative Cloud package. It's expensive at $52.99 a month but is worth using Premiere Pro to edit the video and Photoshop Pro to edit the assets.
Frequently asked questions
Can I just buy After Effects?
After Effects can only be purchased from Adobe in a subscription to the Creative Cloud application. There is no option available to buy After Effects for a one-time cost. However, some Adobe applications can be outright purchased, as with Adobe Premiere Elements, After Effects doesn't have such an option.
How much is After Effects 2023?
The latest version of After Effects can be purchased from Adobe for $20.99 a month. The subscription price will give you access to all previous and future versions of the software. You can also get the application under the complete Adobe Creative Cloud plan priced at $52.99 a month.
Can I get After Effects for free?
After Effects does have a free trial where the program can be downloaded and used without cost for seven days. However, once that trial period is over, you'll have to pay for a subscription to use the application. Outside of the trial, there is no legal way to get After Effects for free
Is After Effects worth it for editing?
After Effects primarily functions as an application for compositing footage and managing motion graphics and visual effects. At the same time, video can be edited through this app, but After Effects is not as ideal for when it comes to editing large stretches of video. The Adobe app you'll want to use for video editing is Adobe Premiere.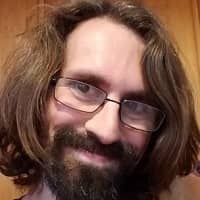 Mark McPherson has been working as a video editor and content writer for over ten years. His background started in animation and video editing before shifting into the realm of web development. He also branched out into content writing for various online publications. Mark is an expert in video editing, content writing, and 2D/3D animation.