(Last updated on November 24th, 2021)
Photoshop CC and Photoshop CS6. What is the difference between these two versions of the same application? Which one has fared better over time? Find out in this comparison between the two versions of Adobe's top graphic design software.
Photoshop has had a lengthy history of updates and upgrades, given that it's been one of Adobe's most iconic of applications. First started as a powerful tool for editing photographs has expanded into developing everything from website graphics to print materials.
Sometimes, however, versions of software you just want to hang onto for some of their standard features may have been retired or not as uniquely presented in upgraded versions. Before the Adobe Creative Suite days were an online and subscription-based model, it wasn't easy to go back.
Get a Special Discount On Our Top Picks!
---
BEST OVERALL PICK FOR PROFESSIONALS
---

Adobe Creative Cloud
Get all 20+ creative apps and services for photography, design, video, UX and more.
at adobe.com
---
BEST FOR GRAPHIC DESIGN & IMAGE EDITING
---
Adobe Photoshop
The world's most powerful image editing and graphic design software.
BEST FOR PROFESSIONAL PHOTOGRAPHERS
---
Adobe Lightroom
Lightroom offers top-quality photo editing tools from your computer, tablet or phone.
Before Adobe CC
There was a time when the Adobe Creative Suite was a heavier investment, costing in the hundreds for only a handful of their applications. You paid a one-time fee and received a reduced price for future upgrades, but previous versions were essentially retired.
Thankfully, Adobe has been keener to hold onto older versions of their programs. If you're working on an older computer and fear the latest version of Photoshop or Illustrator won't work, you can go back to a few versions and choose to download a more classic iteration of the app in question.
Modern Adobe applications are all now recognized under the CC format, referring to Creative Cloud. Under this new platform, Photoshop CC is now purchasable on a monthly subscription fee and grants users access to the latest versions as long as they remain subscribed.
As the title of Creative Cloud implies, Photoshop CC also has the benefit of storing files and drawing information from its cloud servers. This grants users the ease of access to their materials and programs from various devices and allows them to install them on other devices. No more darting between machines with the activation keys!
However, the subscription fee has been – and continues to be – one of the biggest complaints about Photoshop CC (but CC in general). While paying month to month for the latest versions of the Adobe catalog seems cheap at face value, it's a cost that can add up over time.
Photoshop CC vs Photoshop CS6: How is CS6 Different?
Adobe Photoshop CS6 (noted for being the sixth version of the Adobe Creative Suite) was noticeably different in this regard. The initial pricing was steep, but it was a one-time fee, meaning that you would get your money's worth if you were planning to use that version for a long time.
Being an older version, CS6 doesn't have some of the more robust functionality or cloud-accessing features. It does still, however, perform most of the primary and essential functions that most users flock to the program for. Basic edits of color correction, cropping, and general rasterized graphics can be applied.
However, the one drawback with trying to use Photoshop CS6 is that, well, you can't buy it. Adobe has stopped selling the Creative Suite and now exclusively sells all their Adobe products under the Creative Cloud branding.
With CS6 discontinued, you'll have to track down the program on your own by finding a seller who still has their physical copy intact. This aspect of seeking third parties to find the software makes Photoshop CS6 harder to find and not as easy to use.
A CS6 Alternative
If the appeal for CS6 is that it cost one low price instead of a lengthy subscription fee, a likely alternative may lie in Adobe Photoshop Elements. With a one-time fee of $99.99 for a lifetime license to that version of the application.
Photoshop Elements has come branded as the more consumer-friendly version of the software. This aspect is due to the altered interface, simplified tools, and lack of denser features. But with so much time that has passed since CS6, it's surprising just how many familiar features have migrated over to Elements.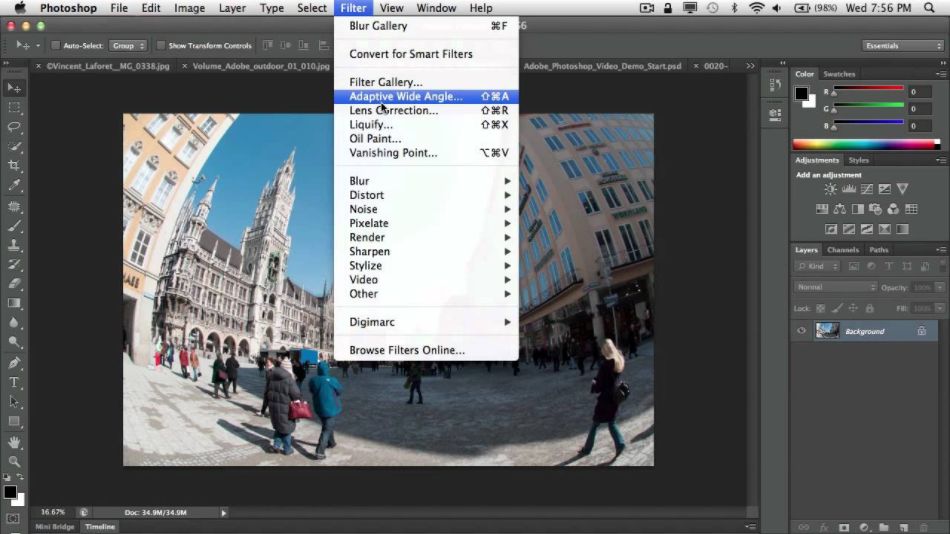 You can still perform a lot of the critical functions of CS6 in terms of photo editing. Red eyes can be removed, areas can be cropped or removed, and there's a surprising amount of intelligent tools present. Almost everything you can do with CS6 can be done in Elements.
If you're still keener on going back to CS6 if you still have the disc or found it for sale somewhere, here are the key differences to take note of when considering which version. As you may expect, the older software has a more straightforward set of tools and workflows.
Advantages and Disadvantages of Using Photoshop CC
Photoshop CS6 has a plain and straightforward interface that leaves a decent amount of room for a blank canvas. The tools present to allow for layers, adjustments, shadow styles, free-form tools, tablet tool support, and a few smart-object functions.
However, when compared to Photoshop CC, these aspects are limited. Shadow styles only come in one form for layers in CS6, whereas CC allows for many more. The pen tool is limited in its support of brushes within CS6, while CC provides for over 1000 different brush styles (with more that can be added on with plugins).
Photoshop CC has also added revolutionary additions that expand the program as far more than a graphic rasterization program. A 3D aspect has been added that allows you to craft images that can be realized in a way that would only be possible in 3D animation programs.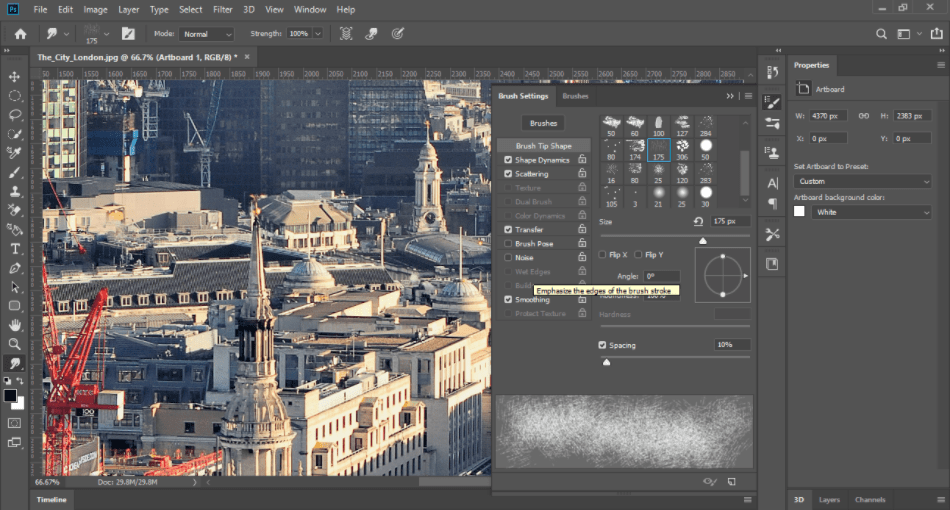 Camera RAW has also been a welcome addition for better focusing on RAW photo edits. If you're merely seeking to tweak an image's color, balance, contrast, brightness, and so on, loading Camera RAW on a layer displays some simple sliders for doing just that.
Support
The additional support behind both CS6 and CC should also be noted when differentiating between the two apps. After all, if you're coming into Photoshop cold or you're not familiar with these particular versions, you'll need some instruction and guidance.
With Photoshop CS6, you may not need much, considering how simplistic the program appears by modern graphic design standards. Given Photoshop's famous history, however, there's no shortage of tutorials and guidebooks you can find, both online and in print.
But given that Photoshop CC is the most current version of the program, Adobe has given CC far more support than CS6. Venturing onto the Adobe website can turn up an endless array of tutorials, guides, plugins, and plenty of topics in the forum of Photoshop artists and developers.
While it is possible to take some of the more modern Photoshop CC tutorials and apply them to CS6, you may find yourself limited in a few areas that CS6 lacks. You should also be aware that since Adobe doesn't support CS6 anymore, you won't find any help from their support lines of phone calls and ticket systems.
A more crucial problem that should be taken into account is how likely Photoshop CS6 can recognize other files. Naturally, anything from the Creative Cloud era will not be read depending on the features within a PSD file used in CC.
The good news is that if you save PSD files in CS6, they should convert relatively well into CC if you decide to upgrade. CC also has a remarkable advantage in integrating with other modern Adobe programs for better synchronization of projects that require a few apps.
Lastly, perhaps the most versatile benefit of Photoshop CC is that it can be used on both your desktop computer and mobile devices of phones and tablets. While CS6 only allows you to install it on one desktop device, the versatility of CC provides for more.
The mobile version of Photoshop CC is also quite capable of how many vital features transfer over from the desktop version. Just about everything you can do on a desktop computer can be performed on a tablet with CC.
Final Verdict
So with these differences being known, which version of Photoshop do you pursue? Well, Photoshop CC seems evident, given that it's pretty much your only choice when it comes to purchasing the application from Adobe.
In terms of features, there's no question that Photoshop CC is superior. With its improved tools, cunning capabilities, and integrations with numerous other applications (Adobe or otherwise), the latest version remains the most powerful.
However, if you're just pining for the simplicity of Photoshop CS6 and don't want to break your wallet or your eyes tracking down an old copy, a likely alternative would be Photoshop Elements for those who want a similar experience.
Photoshop Elements may not feel as robust as using the more professional versions of the program. Thankfully it has the benefit of simplified tools and a one-time purchase fee that should make nostalgic users feel at home.
So while CS6 may be a retired piece of programming, Photoshop CC still remains far more capable, and the likes of Photoshop Elements will perfectly fill in that gap for the CS6-craving designer who wants to turn back the clock a bit.
Frequently Asked Questions
Is Photoshop CC the same as Photoshop?
Photoshop CC is the latest version of Photoshop, aka Photoshop Creative Cloud. It is the same as the previous versions of Photoshop in that it is still capable of producing the same content, as well as still reading PSD files, but is now capable of far more features that span everything from photo editing to 3D.
How do I get Photoshop CC?
Photoshop CC can be attained from the Adobe website, either through visiting the Photoshop landing page or just going to the central site. Photoshop CC requires a subscription fee to use and can be purchased under numerous plans, from the specific apps under the Photography Plan or the vast apps of the complete Creative Suite.
Is Photoshop CS6 free?
Photoshop CS6 was originally sold for a pricy one-time fee. Since Adobe has discontinued these lines of their products, you can't actually purchase a copy of Photoshop CS6 from Adobe. You'll have to search around online for somebody who has an old physical copy if you now want to use the program.
Can you still buy Photoshop CS6?
CS6 is a version of Photoshop that has been completely discontinued at Adobe as all programs now come under the Creative Cloud line of apps that operate on subscriptions and downloads for updates. You can't buy Photoshop CS6 anymore from Adobe meaning you'll have to seek out the rare software from other parties.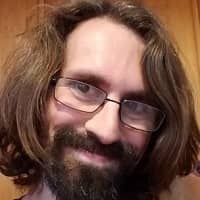 Mark McPherson has been working as a video editor and content writer for over ten years. His background started in animation and video editing before shifting into the realm of web development. He also branched out into content writing for various online publications. Mark is an expert in video editing, content writing, and 2D/3D animation.