(Last updated on January 9th, 2023)
Is Premiere Pro the solution to your video projects? Or is Premiere Rush the more practical option for completing your videos? We'll dig into both programs and tell you which version of Premiere is best suited for you.
In this article, we'll be focusing on how well these apps can edit video. We'll cover each area of great concern for video editors. We'll also be grading them on a scale of one to five in these areas.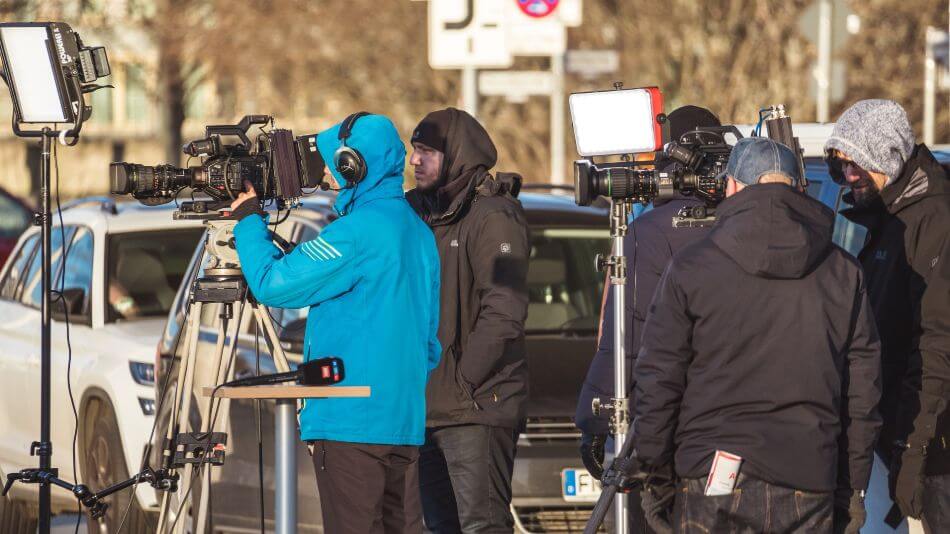 Overview of Premiere Pro
Adobe Premiere has been Adobe's long-running video-editing application. It was first launched in 1991 for Mac computers and then PCs in 1993. What started as one of the first Quicktime video editors soon became an industry standard.
Having held that title since 2003, Premiere Pro remains a robust video editing app. The program has grown to incorporate the latest video formats, from YouTube videos to feature-length movies. Some movies developed with Premiere include Deadpool and Terminator: Dark Fate.
The app has been designed to interact with other Adobe apps. You can use it in conjunction with After Effects for visual effects shots or Photoshop if you're assembling motion graphics. There are also various versions of Premiere with different features, hence the new title of Premiere Pro.
Pros
The application has powerful tools for video editing, color correction, audio mixing, and graphics.
It's an industry-standard program used in television, movies, and commercials.
Many different types of video can be rendered out with the aid of the Adobe Media Encoder.
Cons
The price is high, costing $20.99 a month to use from the Adobe Creative Cloud.
Premiere Pro works only on desktop computers and not mobile devices.
The app isn't ideal for rendering 4K or HDR video.
Overview of Premiere Rush
Premiere Rush is the version of Premiere that has streamlined the editing process for social media. Creating videos for YouTube and TikTok has created a new market of video editors in content creation. Rush aims to be the less cumbersome version of Premiere for that crowd.
Premiere Rush is pretty versatile as it can work on both desktops and mobile devices. Editors can use both desktop and mobile versions in tandem, switching between each if you find yourself darting between platforms. You can also take your Rush files and use them in Premiere Pro if you ever need to make the jump.
Pros
An intuitive workflow speeds up the process of pushing your videos out to social media platforms.
Editing videos from mobile devices is ideal for videographers on the move.
The app can be used for free.
Cons
Premiere Rush does not have as many tools and features as Premiere Pro.
Additional features, cloud storage, and device sync options will still cost you a monthly subscription.
Not ideal for industry-level video editing.
At a Glance: Premiere Pro vs. Premiere Rush
1. Interface
Winner: Premiere Rush. With a refined interface for desktop and mobile, Rush offers a cleaner look when it comes to editing video.
2. Tools
Winner: Premiere Pro. Premiere Pro features tools not just for video editing but also for color correction and audio tweaks.
3. Workflow
Winner: Premiere Rush. The process for pushing a video out onto social media is a breeze when using Premiere Rush.
4. Platforms
Winner: Premiere Rush. Premiere Rush works on both desktop and mobile, while Premiere Pro only works on desktop computers.
5. Output
Winner: Premiere Pro. The scale of videos you can export in Pro is more vast and detailed than that of Rush.
6. Price
Winner: Premiere Rush. As a free-to-use application, Premiere Rush is easily the cheapest choice.
Short Verdict
While Premiere Rush will be ideal for YouTubers, Premiere Pro is more of a complete package. It has the tools and features capable of also delivering social media videos but also expanding into areas of film and television. It's an industry-standard app that is absolutely worth your time learning.
1. Interface
Premiere Pro
Premiere Pro has been designed to be an all-purpose app for video editing. This means that you can edit video, apply effects, change the colors, adjust the audio, and so much more from this one app. That level of video editing can lead to a rather crowded screen.
Thankfully, Premiere Pro has sectioned off various interface workspaces for each part of the process. So if you're just starting to import your footage, you can choose the clean library look of the Assembly tab. When you're ready to start editing, use the Editing tab for a workspace with the appropriate tools.
Though complex, Premiere Pro's interface can be learned with time. For that learning curve, however, we had to deduct a point for the complexity of the program's workspaces.
Premiere Rush
By comparison, Premiere Rush is a much more simplified interface. It still has the compartmentalized approach of keeping workspaces sectioned off, such as Edit and Share. Where the program differs is that the workspaces are incredibly clean.
The clean interface allows for more space for the preview window so you can see what you're editing. This is ideal not just for desktop but mobile as well. The layout is quite similar to Lightroom, favoring a sidebar approach.
One of the best things about the Rush interface is having the toolbar on the left. Having the essential tools for editing present at all times in an easy-to-find window is ideal and not getting in the way of your workspace. You can also collapse the right sidebar to have even more space for your preview window.
Neatness goes a long way with Premiere Rush that we had to give it a perfect score.
Winner: Premiere Rush. While both apps have clean interfaces with many similarities, the winner here is Premiere Rush. It's a less intimidating and incredibly simplified interface with a clean look. This type of interface is so refined that it is highly recommended for beginners to jump right in and start editing.
2. Tools
Premiere Pro
Premiere Pro comes with a wealth of powerful editing tools. Sure, there are the essential video editing tools of splitting, isolating, and layering your footage. There are also numerous visual and audio tools to make Premiere Pro a one-stop-shop for your video projects.
The tools for color correction and audio adjustments are rather powerful. You can use a Lumetri scope to get just the right balance of colors. You can monitor the levels of every aspect of your audio and tweak it accordingly.
If those tools seem a little intimidating, there are a host of presets and effects to choose from. This includes such features as a black-and-white template or a vocalizing shift. Both of these preset features can be added with a mere click and drag onto your timeline.
Premiere Pro's tools can aid in just about every part of the post-production process. Everything from color to audio to graphics is covered in great detail. Such depth has led to us giving a perfect score for the app in terms of tools.
Premiere Rush
The tools in Premiere Rush have been changed to work better on mobile devices. This means you can expect more sliders. Sliders are used prominently in everything from color tweaks to text editing.
Even with the changes in how the tools are approached, Rush still contains much of the same editing tools you can find in Pro. This includes aspects of color correction and audio editing. They're approached a little differently, leading to a deduction in one point, but can accomplish most of the same functionality in Premiere Pro.
Winner: Premiere Pro. The tools in Premiere Pro are just too powerful to ignore. Though Premiere Rush certainly duplicates much of the same stellar features, there's much more control within Pro. For the best video editing tools, you've got to go with Premiere Pro.
3. Workflow
Premiere Pro
Premiere Pro can take some time to learn to get used to its many features. Thankfully, the workflow process is neatly divided up into different unique workspaces. This prevents the screen from becoming cluttered with potentially unwanted windows.
The organized interface is ideal for switching between different phases of production. Assembly made placing all my clips on the timeline free of extra windows. When I started adding text, the Graphics tabs provided all the tools I needed to change the size, color, borders, and text format.
One thing to be aware of is that you may have to flip back between different tabs frequently. For instance, if I edited text outside of the graphics tab, the text would shift to the default style if I tried to change the words. I had to go back to the Graphics tab to edit the text without that annoying shift in the style.
For these minor yet notable issues, we had to knock off a point. Premiere Pro still has some powerful tools but they take some time to master. And, as you'll see with our dissection of Premiere Rush, Premiere Pro is somewhat limited when it comes to tools for social media videos.
Premiere Rush
With a title like Premiere Rush, one would expect the application to have a fast workflow. It does not disappoint. The editing tools are simplified yet just as numerous and equally powerful as Premiere Pro.
Where Rush outshines is its simplified rendering process. Videos can be rendered directly towards the social media platform of your choice, such as YouTube. You can even create a custom thumbnail right inside the program before uploading.
Rush just gives you so much of the tools that you'd have to rely on other programs to supply outside of Premiere. There's no need for Photoshop, for example, if you can create thumbnails right inside Rush. This is why we're giving a perfect score.
Winner: Premiere Rush. Premiere Rush is true to its name for those seeking to edit photos in a hurry. It's the best option for getting your YouTube videos posted with ease. Premiere Rush works best for simplifying so much of the video editing process that it's the easy winner.
4. Platforms
Premiere Pro
Premiere Pro used to require you to choose between PC or Mac versions when purchasing. With the move to Adobe's Creative Cloud platform, you no longer have to decide. Purchasing one subscription allows you to download the program for PC and Mac platforms.
One platform Premiere Pro doesn't support is mobile devices. You can only use the application on desktop computers. If you're trying to find a mobile version of the app, that is when you'll have to turn it over to Premiere Rush. For that turnover, we have to deduct a point.
Premiere Rush
Premiere Rush has been noted by Adobe more as the mobile version of Premiere Pro. The program can be used on both desktop and mobile devices. There's not much of any limitation on either version.
Like with Premiere Pro, Rush works on both PC and Mac computers and Android and iOS devices. The desktop and mobile versions can also sync under the premium version. This means you can start editing on your phone and later continue it on your desktop computer.
Having Premiere Rush on multiple devices is ideal for any editor on the go. Whether you favor desktops, tablets, or both, Rush works well on either. That's why we're giving Rush a perfect score in the area of platforms.
Winner: Premiere Rush. Premiere Rush is just a far more universal app for the range of platforms it covers. Using the program on your mobile device and desktop computers is incredibly convenient. If you sync them with the premium subscription, it can speed up your workflow as well.
5. Output
Premiere Pro
Video output in Premiere Pro goes through Adobe Media Encoder. This program that comes bundled with Premiere Pro can render your finished Premiere projects in a variety of formats. This includes YouTube videos as well as high-res videos for commercials and films.
That being said, Premiere Pro could use some more support in this area. The media encoder supports numerous formats but doesn't have much control for rendering 4K video. Likely, the Media Encoder will soon develop better options later on. For the moment, however, we had to deduct a point for this delay in 4K.
Premiere Rush
Since Premiere Rush is marketed more towards content creators, the video output is relegated to social media formats. This essentially means you're stuck with rendering your videos almost exclusively with the H.264 codec. This is fine if all you need Premiere Rush for is YouTube videos.
What isn't okay is if you intend to use Premiere Rush for more than that. If you want to develop a high-quality video to play on projectors or a feature-length film for the big screen, you're out of luck with Rush. You can certainly try, but you'll be left with videos that have lower resolution and thus look less professional, leading to us deducting two points.
Winner: Premiere Pro. If you're seeking to render all sorts of different videos, Premiere Pro is the only option. Premiere Rush is fine if you're only looking to develop videos for YouTube or Facebook. If you're seeking to be more of a professional editor than a content creator, you'll want to go with Premiere Pro.
6. Price
Premiere Pro
Premiere Pro used to be a one-time-cost application where you'd pay once to own a copy of the latest version. Now that it's moved to the Adobe Creative Cloud, the app now costs a monthly subscription to use.
The cost of Premiere Pro now is $20.99 a month with an annual plan. You can also purchase the program through the complete Creative Cloud bundle. This package gives you access to every app in Adobe's Creative Cloud platform for $52.99 a month with an annual plan.
The monthly cost of Premiere Pro can add up to be quite expensive over time. Compare it to the consumer-grade version of Premiere Elements, which only costs $99.99 as one purchase. Due to such an expense, we had to deduct two points.
Premiere Rush
Comparatively, Premiere Rush is a far cheaper choice. How cheap is it? Well, paying nothing sure sounds suitable for the videographer on a budget.
Premiere Rush can be downloaded on your desktop or mobile device for free. Since Premiere Pro doesn't have a mobile version, this is also your only option if you'd prefer to edit on a phone or tablet. The free version allows you to use various tools to create complete videos without watermarks or export limits.
Of course, Premiere Rush doesn't come as fully loaded with the same features as Premiere Pro. If you'd like to get closer to that level of video editing, you'll have to subscribe to the Creative Cloud Express plan. It costs $9.99/monthly and will give you access to more features and cloud storage space.
The premium plan does feel like it diminishes the appeal of the program is free. Thankfully, the free plan doesn't limit you too much in the editing features. For that reason, we're only deducting one point.
Winner: Premiere Rush. The clear winner here is Premiere Rush. The free program for professional projects is already an attractive enough model to warrant using the app. There's no monetary investment to see if it suits your tasks.

Even if you pay for the Creative Cloud Express plan, the price is still cheaper than buying Premiere Pro. It's also a more versatile choice for being usable on desktop and mobile devices. Premiere Rush is the best way to keep your expenses down for the videographer on a budget.
| | | |
| --- | --- | --- |
| | Premiere Pro | Premiere Rush |
| Platforms | Desktop Only | Desktop and Mobile |
| Tools | Editing Tools, Color Correction, Audio Adjustments, Visual Effects Tools | Editing Tools, Color Templates, Audio Adjustments |
| Best Suited For | Movies, Commercials, TV Production | Social Media Videos |
| Pricing | $20.99/monthly | Free to Use, Premium Features: $9.99/monthly |
Which Application is Best Suited For You?
The choice between Premiere Pro and Premiere Rush comes down to the kind of videos you're producing. Pro is best suited to developing videos at industry standards for movies and commercial productions. Rush is aimed more at the social media crowd for posting videos to YouTube.
If you'd prefer something more in the middle between these programs, consider Adobe Premiere Elements. It doesn't have as many features as Premiere Pro but more than Premiere Rush. It also only costs a one-time fee of $99.99, so there's value for the long haul.
Frequently Asked Questions
Is Adobe Premiere Rush free?
Adobe Premiere Rush can be used for free on mobile devices and desktop computers. However, if you want more features, you'll have to pay for the premium version. The premium version costs $9.99/month and will give you access to more features, cloud storage, and syncing options for working between mobile and desktop environments.
How much does Adobe Premiere Pro cost?
Premiere Pro will cost you a monthly fee to use. It cost $20.99 a month under an annual plan. You can also purchase it through the complete Adobe Creative Cloud bundle, including all the Creative Cloud programs, for $52.99 a month.
Is Premiere Rush suitable for beginners?
Premiere Rush is a good option for beginners who want to develop social media videos. The interface and tools are simple enough to understand that learning doesn't take long. If you're seeking to take your video editing skills into the realm of professional projects for film and television, you may want to consider Premiere Pro instead.
Is Adobe Premiere Pro completely free?
Premiere Pro can only be used for free as a trial version. The trial lasts for seven days and gives you access to all of Premiere Pro's tools and features. When that trial ends, you'll have to pay a monthly subscription fee to keep using the app.
What is the difference between Premiere Rush and Premiere Pro?
Premiere Pro and Premiere Rush differ in terms of the platforms they support and the videos they produce. Premiere Pro is built more as an industry-standard video editor for creating professional media content and only works on desktop computers. Premiere Rush works on both desktop and mobile devices. It is primarily used for developing videos for social media platforms.
Is Adobe Premiere Pro suitable for beginners?
Premiere Pro can take some time to learn but is worth remembering. It has been recognized as an industry standard for video editing and is being used in movies, television, and commercials. It may be worth trying out Premiere Rush or Premiere Elements for their simplified interfaces if it seems too intimidating.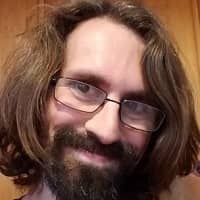 Mark McPherson has been working as a video editor and content writer for over ten years. His background started in animation and video editing before shifting into the realm of web development. He also branched out into content writing for various online publications. Mark is an expert in video editing, content writing, and 2D/3D animation.