(Last updated on November 2nd, 2022)
Are you ready to use Illustrator for your art projects? If that's the case, you may be wondering just how to go about purchasing the application. This article will go over how you can buy Adobe Illustrator and even give you a discount to lower that cost.
What is Adobe Illustrator?
Adobe Illustrator is one of Adobe's oldest applications, having been around since 1987. The software is a graphic arts program that is used for creating vector graphics. Vector graphics can be thought of as a more technical way to create digital art.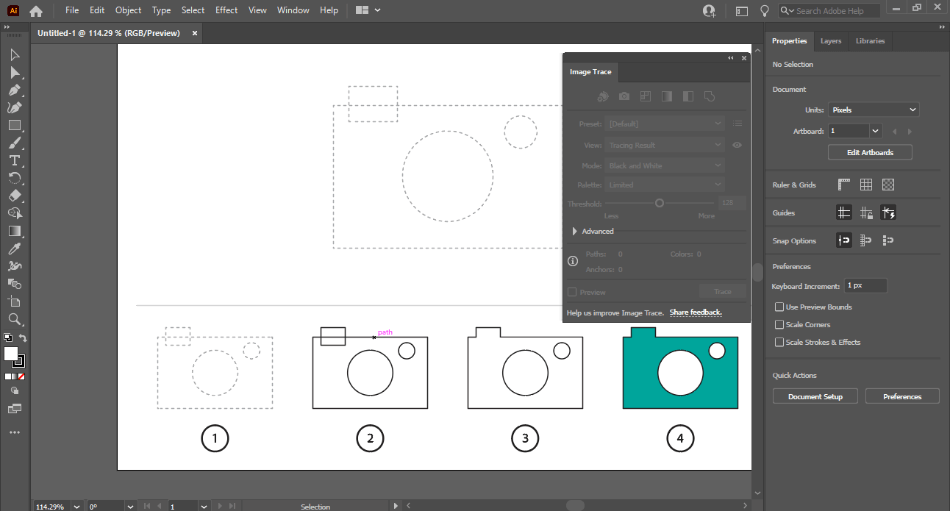 Unlike Photoshop, which uses raster graphics, Illustrator's tools allow you to create shapes and colors that can be easily manipulated. If you make a square in Illustrator, you can easily change the look of that shape by altering its various points. The colors can also easily be swapped in or out of that shape.
Illustrator can be used for a variety of art projects, but it's best suited for print. The program uses CMYK colors that are very friendly for printing illustrations. You can use Illustrator to develop posters, pamphlets, brochures, logos, and even graphics on websites.
You can assemble all these projects with the use of the pen tool, shapes, and text. Photographs can also be brought into the application and be transformed into vector artwork as well. All you have to do is import the photo, click Image Trace, and you can turn any photograph into an Illustrator-friendly assortment of colors and shapes.
Illustrator has made a lot of advancements in terms of what the program can do. The program has now moved into Adobe's Creative Cloud, making accessing the software much more accessible. The pricing has also changed quite a bit as well.
How Much Does Illustrator Cost?
Illustrator can be purchased through Adobe's Creative Cloud service. You'll need to pay a monthly fee of $20.99 to use Illustrator for personal and professional use. If you're not sure the app is right for you, try it out with a seven-day trial.
Your other option for buying Illustrator is to purchase the Adobe Complete Creative Cloud. This package costs $52.99 a month and will give you access to the entire library of Creative Cloud applications. This includes apps such as Photoshop and InDesign.
If you're a student or teacher, you may be able to get a deal on the entire Creative Cloud. Rather than pay $52.99 a month, you can pay as little as $19.99 a month to use Illustrator and over 20 Adobe apps. To see if you qualify, check Adobe's website to see if you are eligible for the student or teacher discount.
Who is Illustrator Best Suited For?
Illustrator is best suited for those who find themselves creating designs for printing and posting on websites. If you want to draw a logo that will easily transfer to T-shirts and hats, Illustrator is ideal for this job. If you're going to develop a bold graphic for your website in the form of a banner or icon, Illustrator is a good choice.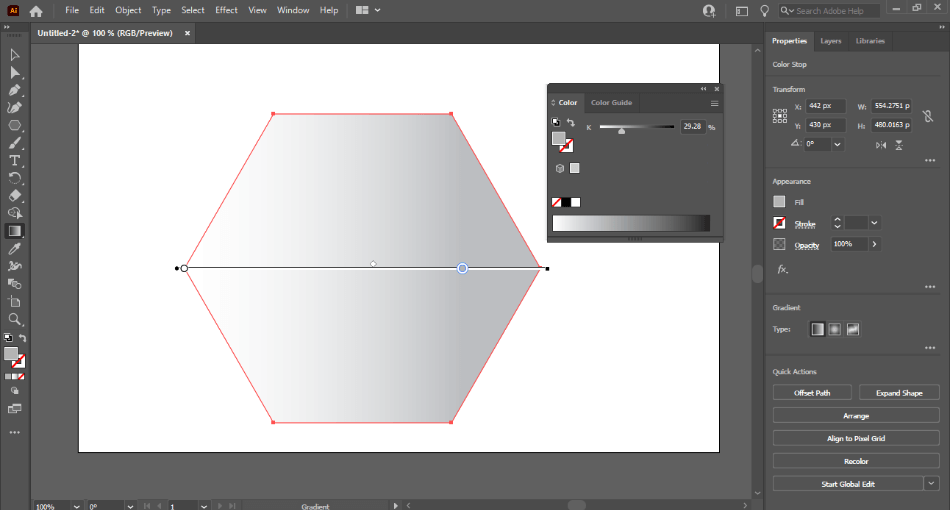 But which pricing tier is the right option for you? If you're a designer who focuses specifically on print and web graphics, the solo options of Illustrator should do just fine. The program should have everything you need for assembling great designs for a variety of mediums.
The complete Adobe Creative Cloud package is best suited for those who plan on designing for other mediums such as publication. For example, if you're developing graphics to appear inside a magazine or book, you'll want to use InDesign to make that happen.
Other projects that may warrant the complete package would be video and motion graphics. The artwork you develop in Illustrator can quickly transfer over into Adobe Animate or Adobe After Effects for creating animation. You can also bring them into Adobe Premiere to place on top of a video.
For most designers, using Illustrator alone will be enough. It's a bit of a costly program at $20.99 a month, so you'll want to make sure you're using it professionally in some capacity. If you're not sure it's something you can use in your work, you should try the trial first.
Are you ready to buy Illustrator? If you're ready to pull the trigger but you're still a bit unsure of the price, check out our purchase link. You'll get a special discount to use Illustrator for a much lower price if you use it.
Frequently Asked Questions
What is the cheapest way to get Adobe Illustrator?
The cheapest method for buying Adobe Illustrator is to purchase a subscription from the Adobe Creative Cloud platform. The subscription costs $20.99 a month to use the program. The only alternative is to get the application in the complete Adobe Creative Cloud bundle which runs $52.99 a month and gives you access to the entire library of Creative Cloud programs.
Is there a one-time purchase for Adobe Illustrator?
Adobe Illustrator has moved away from the one-time purchase price since it has become a part of the Creative Cloud. The program can now only be purchased through the Creative Cloud at $20.99 monthly. If you search around online, you may find some people selling older versions of the program from the Creative Studio era, which only required a one-time purchase fee to use.
How much does just illustrator cost?
Illustrator costs a monthly subscription to use from Adobe's Creative Cloud platform. The cost is $20.99 monthly, and that price will give you access to the latest and previous versions of Illustrator. The subscription cost also accounts for updated versions and gives you access to all of Adobe's support that comes in the form of phone calls and a ticketing system.
Can I get Adobe Illustrator for free?
Adobe Illustrator can be downloaded for free as a seven-day trial. That trial period will give you access to all of the professional tools that come with the paid version of Illustrator. If you want to continue using the program after a week, you'll have to pay the subscription price.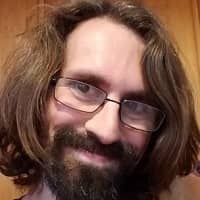 Mark McPherson has been working as a video editor and content writer for over ten years. His background started in animation and video editing before shifting into the realm of web development. He also branched out into content writing for various online publications. Mark is an expert in video editing, content writing, and 2D/3D animation.