(Last updated on January 9th, 2023)
We took Premiere Pro and iMovie head-to-head to see which one comes out on top. Read on to see which one will fit you best.
We'll be looking at these two video editing applications in how well they function at video production. They'll be observed with how they work for both beginners and professionals in terms of features, pricing, compatibility, and more. We will then rate each application on a scale of one to five.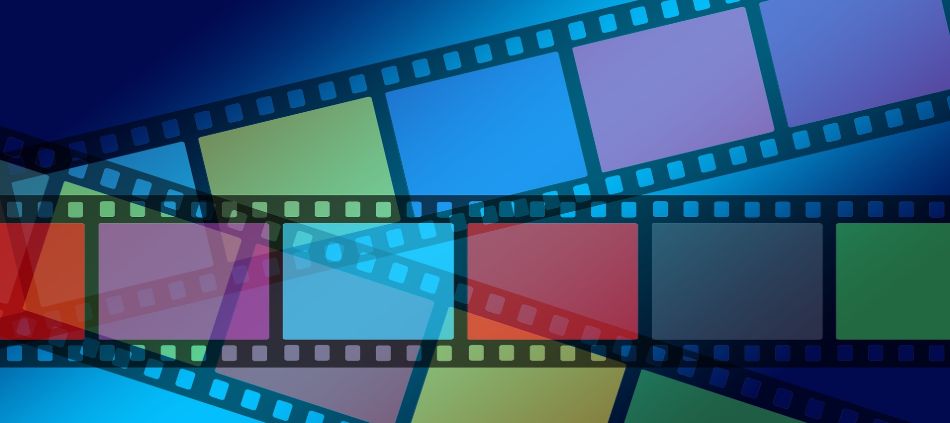 Overview of Premiere Pro
Launched in 1991, Adobe Premiere Pro has been around for quite some time as an industry-standard video editing app. Such industries include news broadcasts (CNN) and feature films (Gone Girl, Terminator: Dark Fate). It has also been updated to better allow for color grading and audio mixing.
Related: Final Cut Pro vs Premiere Pro | The Ultimate Battle (2023)
The application has also spawned different versions. Premiere Elements is the cheaper consumer-grade version of the software, developed more for hobbyists. Premiere Rush is the mobile version you can use on a variety of phones and tablets.
Pros
The features and tools for color grading and audio mixing are perfect for creating professional videos.
The interface is organized enough for a smooth workflow process.
Works on both Windows and Mac operating systems.
Cons
The $20.99/monthly price is pretty expensive and doesn't offer any alternative pricing.
The tougher learning curve makes the program a bit more complex for beginners.
Lacking 4K support.
Overview of iMovie
Most Apple users will be aware of iMovie as it will already be installed on their Mac computers. The consumer-focused video editing application was first released in 1999. It remains one of Apple's simplest video editors.
Since 2005, the app has been improved to allow for HD support. It is now capable of rendering video in a variety of formats, including MP4 for online videos and DV for more high-quality projects.
Pros
Free to use for both personal and professional projects.
Easy enough to use for beginners.
The integration with other Apple products is convenient for Mac users.
Cons
Limited features for editing videos for color and audio.
The app only works on Mac with no version available for Windows environments.
iMovie is not as ideal for professional video editing.
Premiere Pro vs. iMovie: At a Glance
1. Features
Winner: Adobe Premiere Pro. In comparison to iMovie, Adobe Premiere Pro has many more features to offer. The application gives you the utmost precision over the final image.
2. Pricing
Winner: iMovie. iMovie comes with Apple products for free. Premiere Pro is only available via a subscription through Adobe.
3. User Interface
Winner: Tie. Both iMovie and Premiere Pro have great user interfaces. Premiere's UI is highly customizable, while iMovie's is extremely intuitive.
4. Compatibility
Winner: Adobe Premiere Pro. Premiere is compatible with both Mac and Windows users. iMovie is only for Mac.
5. Users
Winner: Adobe Premiere Pro. Premiere Pro is more versatile than iMovie, useful for beginners and advanced users. The learning curve for simple edits is not too steep, making the software accessible for everyone.
6. Learning
Winner: Tie. Both Premiere Pro and iMovie have awesome support networks online. They have tons of tutorials, big community forums, and can quickly connect you with a support person.
7. Longevity
Winner: Adobe Premiere Pro. Premiere Pro is an industry-standard for video editing. It is used by tons of professionals to create the incredible finished video. iMovie, in terms of features and capability, is pretty outdated and limited.
Short Verdict
If you are looking for professional standard video editing software, Premiere Pro is your go-to program. You can take your video editing to the next level with Premiere Pro.
If you are a hobbyist and want a basic video editor for doing simple tasks, get iMovie.
1. Features
Stock Video and Audio
Premiere Pro
Adobe Premiere Pro is connected to audio and video stock libraries in Adobe Stock. This library is great for adding visual and audio components to your work without having to leave Adobe.
The licensing process is simple, allowing you to buy assets through a credit subscription service. The library is incredible, with millions of resources.
iMovie
iMovie doesn't have much included in the app. There is no stock footage library to subscribe to. All clips and music have to be found externally. iMovie includes templates and some sound effects.
Collaboration/Organization
Premiere Pro
Premiere Pro has launched the feature Productions, a tool for organizing multi-project workflows. You can share assets between projects with other collaborators, making the sharing process seamless and efficient.
Large projects can be broken down into smaller pieces, allowing multiple editors to work on a large project. (i.e., a documentary or TV show).
iMovie
The organization is where iMovie shines. They organize all of your assets in the libraries using small thumbnails. The layout makes clips very easy to find. Adding them to your project is as simple as drag and drop.
Titles and Graphics
Premiere Pro
Premiere Pro has a ton of title templates built into the program. Premiere Pro also connects seamlessly with other Adobe programs such as Illustrator and Photoshop, allowing you to make graphics in one program and transfer them seamlessly to another. After Effects can create awesome animated graphics for your projects.
To customize the titles in Premiere Pro, you use the Essentials Graphics panel. Premiere is also great because it connects with Adobe Typekit, allowing you to choose from thousands of different fonts for your movie text.
You can create Master styles, letting you easily change new text in the future to match the rest of your project. You can customize text animation frame by frame, changing position, opacity, and more, giving you the most flexibility.
iMovie
iMovie has many default title templates to choose from. Adding them is as simple as drag and drop. Editing is limited to changing the font, alignment, and basic font choices. You cannot change the style for some animated titles. Adding custom titles isn't built-in to iMovie, so you have to use workarounds.
Overall, Premiere Pro is much more customizable. You have more options and can create new titles using the other Adobe apps. Also, you have full control over animation.
While iMovie is great for a user who wants simple text and nothing more, Premiere Pro is best for people who want to control all of the details.
Sound
Premiere Pro
Premiere Pro has a ton of audio features built-in to the program. The Essential Sound Panel does everything from fixing audio mistakes, adjusting volume, and adding special effects to your sound bites.
You can also label your sound clips, allowing you to make fast edits in groups. For example, you could apply the same effect to all the dialogue, making it louder and sharpening the voices' clarity.
iMovie
In iMovie, there are sound effects included in the program. You can import music from Garageband or your Music library. Editing music is limited to raising and lowering the volume, cropping, and a small number of audio effects.
Color Grading
Premiere Pro
Premiere Pro has powerful color grading with Lumetri Color. You can edit color directly in-app, adjusting lighting, contrast, color hues, and more, finishing your film with a professional look. You can save presets in Premiere and add multiple color effects.
iMovie
iMovie does very minimal color grading. You can add contrast, adjust brightness and saturation, or add a warm or cold hue to your video. iMovie offers Filters to drag and drop on to your videos.
Visual Effects
Premiere Pro
Premiere's visual effects library is extensive. You can do everything from adding Cinematic filter presets to green screen keying, transitions and more.
Once opened, the effect has a ton of customization available. Depending on the filter, you can adjust the opacity and strength of the visual effect.
iMovie
iMovie has very limited visual effects included in the program. You can add color filters to your clips, add the Ken Burns effect, adjust the video's speed, or stabilize shaky clips. There are few adjustment buttons available to customize the effect. You can also add transitions between clips.
Exporting
Premiere Pro
The exporting box of Premiere Pro can be intimidating to the newbie. There are a myriad of buttons, presets, and more.
Here, Premiere gives you a ton of options. You can choose what type of finished video you want, optimizing it to the device that the video will be shown on.
iMovie
iMovie's export experience is simpler. You can upload it directly to social media or create an exported file. The panel is very simple and straightforward, but the options are limited. Overall, iMovie is good for someone who wants a simple video editor without bells and whistles.
Overall
Premiere Pro
The many features of Premiere Pro are ideal for any project. This includes simple videos you would post to YouTube or professional projects for film and television. The tools present for either project are both powerful and straightforward.
While you may not find yourself using all of these features, they are worth the time to learn. Premiere's many functions are considered industry-standards that are incredibly valuable for videos big and small. With the only major issue being a learning curve, we're only taking off half a point.
iMovie
iMovie certainly does have a number of handy video editing features you don't find in most consumer-grade editors. It's also incredibly handy for making some very basic edits. However, the limitations became very apparent for more professional projects, so we had to deduct a point and a half.
Winner: Adobe Premiere Pro. Premiere Pro gives you a lot more features and the ability to fine-tune everything. The other Adobe applications work seamlessly with Premiere, allowing you to create any project you dream up. This is why Premiere Pro is the clear winner when it comes to features.
2. Pricing
Premiere Pro
Here are the various prices for Premiere Pro:
| | | |
| --- | --- | --- |
| Premiere Pro | Premiere Pro and All Creative Cloud Apps | Premiere Pro with Student/Teacher Discount |
| $20.99/monthly | $52.99/monthly | $19.99/monthly |
The cheapest way to get Premiere Pro will be if you are a student or teacher. After this, you can get the software individually for $20.99/month or $251.88/year. That's a lot of cash.
If you are considering getting Premiere Pro because you need professional standard software, I recommend you go ahead and get the full suite.
Why? Premiere Pro works best in conjunction with other Adobe apps such as Adobe After Effects, Photoshop, and more. If you want the big guns, you might as well get everything. For such expense, however, we've got to take off a point.
iMovie
iMovie beats Premiere Pro for price. iMovie is free, part of the software package for Mac. Premiere Pro is only available via paid subscription. There's not much to say on this other than free being the cheapest option, giving iMovie a perfect score.
Winner: iMovie. If you are not looking for complex video editing, you should just stick with iMovie. Free is the best, after all.
3. User Interface
Premiere Pro
The User Interface in Premiere Pro is clean-cut and intuitive. In the default layout:
Bottom Left: The Project Panel, where you can organize your media assets.
Upper Left: The Source Monitor, where you can preview the source material.
Upper Right: The program monitor lets you preview your movie as you create it.
Bottom Right: The Timeline panel shows you clip organization sitting on top of the audio.
The user interface is also completely customizable. A movable UI is great if you are working with multiple monitors. You can drag panels to magnetically click into different areas on screen, adjusting placement, size, and save the layouts for future use too.
The only issue is that there's a slight learning curve in figuring out the right interface workflow. Thankfully, the ones provided will aid in most projects. For a small complexity in the interface, we're only taking off a point.
iMovie
In iMovie, the layout is simple:
Upper Left: The Media Assets Panel is where your source video, audio, titles, backgrounds, and transitions live.
Upper Right: The Video Player shows you the project as you work it.
Bottom Panel: Timeline gives you the project layout, showing audio layers and the project from beginning to end.
iMovie is less customizable than Premiere Pro. All you can do is change the size of the panels and hide the media libraries. Overall, it's super easy to navigate and very intuitive, which is why we're only taking off one point.
Winner: Tie. Overall, both interfaces are great and help the user create their project with less hassle. Both iMovie and Premiere Pro have great user interfaces. iMovie is simple and easy to use. Premiere Pro's is organized and able to be customized extensively.
4. Compatibility
Premiere Pro
Adobe Premiere Pro is available for both Mac and Windows users. While there isn't a direct Premiere Pro app for mobile, a sister application called Premiere Rush is available for Android, iPhone, iPad, and desktop for Windows and Mac. Premiere Rush is perfect for editing on the go.
Premiere Pro supports more video formats than iMovie. Premiere Pro gives you the most flexibility with the video format. For such flexibility, we're giving Premiere Pro a perfect score.
iMovie
iMovie is exclusively for Mac users. The app is available for desktop, mobile, and iPad. The apps are designed to switch from one to another with ease. For example, you could film a movie on your iPhone, edit it on the iPad on the go, and then finish it on the desktop.
However, iMovie is limited in terms of formats. Movie formats such as .mov, some varieties of MP4, .AVI are a few unsupported formats for iMovie.
If you end up getting these, you will have to convert them before using them in the program. For such issues, we had to deduct a point.
Winner: Adobe Premiere Pro. Adobe Premiere Pro is more compatible than iMovie. Premiere Pro is available for more platforms and supports more video formats. It is the clear winner in this area.
5. Users
Adobe Premiere Pro
Adobe Premiere Pro is software for everyone. The most basic tools are at your fingertips, letting you jump in relatively fast. If you need more features, you can dive deeper into the program.
Adobe Premiere Pro is a professional-level software. The features are numerous and can be very advanced and precise. With such control, we gave Premiere Pro a perfect score.
iMovie
iMovie is great for those needing to make home movies or are just starting out. Most people will need to switch to a higher caliber software.
iMovie is mostly meant for hobbyists. The software has too many limitations to be used as an industry standard. Though simple enough to use, the limits of the app led to us knocking off a point.
Winner: Adobe Premiere Pro. Adobe Premiere Pro is a more versatile program because it is accessible for editors, both beginner and advanced. iMovie is limited to the newest hobbyists. It is for this reason why Premiere Pro is the winner for users.
6. Learning
Premiere Pro
Adobe has an incredible learning platform for Premiere Pro. They have everything from online lessons to in-app tutorials, including on-call customer service reps and extensive community forums.
On Adobe's website, they have step by step tutorials, often with video included on how to do everything in the application. You can search by question or terms, finding answers to your questions in minutes.
There is also a huge community forum, with Adobe professionals and community experts answering questions. The forum is a great resource, perfect for finding answers to obscure problems or learning about a new feature.
Premiere Pro has a great in-app tutorial feature in the Learn Panel. Here, you can do lessons without leaving the program, learning everything from essentials to project tutorials such as creating promotional videos, or creating clips for social media.
If you still can't find the answer to your question, you can get in touch with customer service reps 24 hours a day, Monday through Friday. They will answer any question you have and can help you with troubleshooting.
In terms of learning the program as a whole, Premiere can be intimidating for a new user. However, with the abundance of tutorials from Adobe and external guides from filmmakers who have shared their secrets on an online platform, there are tons of resources to help you figure out the program. That issue, however, only led to us taking off one point.
iMovie
For iMovie, they also have community forums, in-app guides, and online tutorials.
In-app, iMovie has a user guide. There is a table of contents and search bar to look up keywords right in the app. They have a quick start section and walk how-to tutorials to make trailers, movies, and more.
Online, they have more troubleshooting tips and online user guides, giving you step by step instruction. Here, they go over topics such as sharing your video to social media, adding background music, making Hollywood-style trailers, and more.
iMovie also has community forums. Users ask questions about troubleshooting and features. Apple specialists and other community members provide the answers.
If you are still having issues, you can contact Apple support. You can quickly talk to customer service, either by doing a call back later that day, schedule a call for the future, or, put in the details of your issue, save it, and come back to it later.
iMovie is very easy to learn. The steps are intuitive and it's practically impossible to get lost in the program. For such simplicity and access to resources, we only took down a point for the limitations.
Winner: Tie. Both iMovie and Premiere Pro have tons of resources for learning the programs. Online and in-app, they have everything you need. Overall, both applications offer a ton of support. You will find the answers you need quickly and easily.
7. Longevity
Premiere Pro
Premiere Pro is an industry-standard for video editing. The program is versatile, allowing you to do everything from editing and collaborating on a huge film like a documentary or small projects like short social media videos.
Adobe continues to add more to the program, making it a great choice for today's video editors.
Premiere Pro also has a giant family of applications supporting it. The program works seamlessly with After Effects, a motion graphics editor great for making animations, animated title sequences, and more.
Together, this huge network of apps is powerful and a great option for businesses and filmmakers wanting to have all the tools they need, all in one place. All of this availability has led to us giving Premiere a perfect score.
iMovie
iMovie has been updated and improved over the years. In comparison with professional-level editing platforms, iMovie can't come close.
It will probably stick around as a default app for Apple, but it won't be used for most professional film editing. The features are just too limited and that's why we had to take off a point and a half.
Winner: Adobe Premiere Pro. There's no contest between these two programs in terms of longevity. Premiere Pro has so much more to offer than iMovie. It is sure to be favored for most projects beyond basic edits.
Final Thoughts
Getting Premiere Pro over iMovie depends on your needs as a filmmaker.
If you are a beginner, completely new to the world of film editing, try iMovie first. It's a great program for simple edits, perfect for newbies and hobbyists, and it's free. The program does everything you need for a basic edit.
From here, if you want to be able to have full control over the final product and are looking to work in the film industry professionally, you should consider getting Premiere Pro.
I also recommend getting all Adobe apps in the suite bundle because Premiere works especially well with the other programs. In terms of the capability of the program, Premiere will not disappoint.
Frequently Asked Questions (FAQs)
Is Premiere better than iMovie?
Premiere has more features than iMovie and gives you precise control over your final images. If you need more than a basic video editor, Premiere Pro is the choice for you.
Is iMovie good for video editing?
iMovie is fine for basic video editing. While it doesn't have the full extent of advanced features like Premiere, the software has decent title templates, transitions, and great performance on Macbook Pro.
Is Adobe Premiere Pro difficult to use?
Premiere does not have a steep learning curve. Beginners can jump right in.
Can you buy Premiere Pro permanently?
Unfortunately, no. You must have an active Adobe Creative Cloud subscription to use the program.
Is Premiere Pro beginner friendly?
Premiere Pro is not as beginner friendly as it will take some time to learn the interface and its many features. That being said, the program does offer plenty of tips and tutorials to get used to the environment. Beginning editors who may want to try out Premiere Elements, a more novice-friendly version of the app.
What are the limitations of iMovie?
iMovie can only be used on Mac computers and does not have a version that works on Windows computers. The program also lacks in features for more professional video edits that it is not as ideal for industry-standard video work.
Anne is a filmmaker and writer with a passion to bring stories to life. She has created several short films, specializing in stop-motion animation. Anne has over eight years of filmmaking experience, and she is always ready to share her knowledge with other creators. She started her company Anne Gets Creative in 2020.
Anne is extremely familiar with many Adobe programs: Photoshop, Illustrator, InDesign, After Effects, Premiere, and Audition, to name a few. She has also worked with other programs such as Procreate, Canva, iMovie, and Final Cut Pro. She always strives to give the best software reviews, researching diligently so her readers don't have to.