(Last updated on January 9th, 2023)
Should you use Final Cut Pro for editing your video content? Or would Adobe Premiere Pro be more ideal for video post-production? In this article, we'll tell you everything you need to know about these two video-editing applications so you can decide which one is right for you.
To compare these two applications, let's look at how they work with video editing. We will rate them based on how well they work for editing, workflows, and cost. Each of these areas will be rated on a scale of one to five.
Overview of Final Cut Pro
Final Cut Pro has been one of Apple's top-tier video editing applications for years. While there are other Apple video editors such as iMovie, Final Cut Pro is Apple's industry-standard editing program. It's been under Apple's umbrella since 1998 and has garnered enough attention and praise to become an industry-standard app.
As an Apple app, Final Cut Pro is known for taking advantage of Mac hardware. The speedy and powerful program has been used in big movie projects such as Napoleon Dynamite, Happy Feet, and No Country for Old Men.
Pros
The program is incredibly fast on Mac hardware.
Integrates well with other Apple applications for pictures and audio.
360 videos can be edited in the program.
Cons
Final Cut Pro only works on Mac computers and has no version you can use on Windows operating systems.
The magnetic timeline is not as ideal for editing multiple clips.
While Final Cut Pro can edit 360 videos, it lacks the tools to stabilize that footage.
Overview of Adobe Premiere Pro
Premiere Pro has been Adobe's long-running video-editing application, active since 1991. What initially started as a standard non-linear editing program soon transformed into a multi-purpose post-production program. The app is capable of far more than just editing now.
The app's functionality has shifted to aiding in color correction, audio adjustments, and even camera effects. It's even been designed to integrate with Adobe's other Photoshop and After Effects apps. Being so versatile, it has become associated with such big movie projects as Deadpool and Terminator: Dark Fate.
Pros
Powerful editing tools have been neatly organized in this program, so you're not hunting around for windows where you can edit color, audio, and effects.
The intuitive non-linear format is ideal for most video editors and an industry standard for movies, television, and commercials.
The app easily integrates with other Adobe apps such as Photoshop and After Effects.
Cons
The monthly cost can make this an expensive investment for a video editor.
No support for editing 4K video.
There's a bit of a steep learning curve for learning the interface and its many tools.
Final Cut Pro vs. Adobe Premiere: At a Glance
1. Interface
Winner: Adobe Premiere Pro. There's a cleaner and more organized layout present in Premiere Pro.
2. Editing
Winner: Adobe Premiere Pro. The non-linear timeline in Premiere is far more preferable to the magnetic timeline of Final Cut Pro.
3. Features
Winner: Tie. The two applications are evenly matched for their many post-production features.
4. Workflow
Winner: Adobe Premiere Pro. Everything is so well organized in Premiere Pro that video projects can proceed swiftly.
5. Platforms
Winner: Adobe Premiere Pro. Being able to use Premiere Pro on Windows and Mac devices is incredibly convenient.
6. Price
Winner: Final Cut Pro. For the long run, Final Cut Pro is a cheaper investment considering you only have to pay a one-time cost with no subscription.
Short Verdict
When comparing these two apps, Premiere Pro is the better program. It has the widest range of tools and features to easily make it an industry-standard. It also helps that it can be used on a variety of operating systems and devices.
1. Interface
Final Cut Pro
Final Cut Pro's interface presents all the essential tools in the initial interface with just the right amount of space. The preview window, asset library, and timeline occupy a large enough portion of the interface. It's also handy having that asset library with thumbnails and easy access to your system's folders.
That being said, you will have to retool a bit of the interface for more than just basic edits. For example, accomplishing some of the program's special effects or 4K editing features will require some interface customization. This is why we had to deduct one point for when the app gets more complex.
Premiere Pro
Much like Final Cut Pro, Premiere Pro has also sectioned off its interfaces into different parts of the workflow. Everything from the assembly cut to the audio mix part of your project can be accomplished without reworking the windows. You can also revise the windows if you don't like such layouts.
The interface does take some getting used to but not as long as Final Cut Pro. This is due to how simplified the interface appears with just the suitable layouts for any part of the workflow. For having a slight learning curve, we only deducted half a point.
Winner: Adobe Premiere Pro. Premiere Pro is such a well-organized interface. It may intimidate at first, but it doesn't take too long to learn how to master all of its many workspaces. With such a robust look, Premiere Pro wins for the interface.
2. Editing
Final Cut Pro
Final Cut Pro uses a magnetic timeline that isn't as common for video editing programs. The magnetic timeline works by automatically connecting video and audio sections, so there's no gap. It's a great format if you're working with an exceptionally long piece of footage that needs to have parts edited out fast.
You can make the magnetic timeline work well for your projects with some time and learning. But it's going to take a lot of getting used to, especially if you're already accustomed to the non-linear timeline in Premiere Pro. We had to deduct a point since it's such an unorthodox method.
Premiere Pro
Premiere Pro uses the more common non-linear timeline for editing. The non-linear format allows for easy editing techniques for dissecting footage to be placed differently. It's ideal if you're working with multiple pieces of video.
There are a lot of handy tools and shortcuts to speed up the editing process. Everything from the snapping of clips to the splitting of footage makes editing a breeze. For being so easy to use and speedy for professionals, we're giving Premiere Pro a perfect score in this area.
Winner: Adobe Premiere Pro . There's a good reason why Premiere Pro has been considered such an industry standard. The editing has been designed so that it doesn't take much time to learn, especially as a non-linear editor, making Premiere Pro superior in editing.
3. Features
Final Cut Pro
Final Cut Pro has many impressive features that make it the more distinct post-production editor. It boasts support for more high-quality footage in the realms of HDR, 4K, and 360-degree videos. There's even Multicam support for those trying to edit elaborate shoots for concerts and events with multiple angles.
Another handy feature Final Cut Pro boasts is the AI-supported cropping. If you're editing footage that needs to be reduced for social media, the app can automatically detect where that cropping needs to be made. If it's not exactly right, you can also control this aspect manually.
All that being said, Final Cut Pro could still use some work. The 360 footage, for example, doesn't have any tools for stabilization. We deducted one point for such a shortcoming, and these features have a bit of a learning curve.
Premiere Pro
Premiere Pro's features have expanded to make it a complete editing program. There are tools for color correction and audio mixing. The color correction tools use advanced Lumetri color scopes to find the perfect look, and the audio tab will give you access to a mixer to compose the most appealing levels.
There are also some features present in Premiere that are not in Final Cut Pro. Image stabilization is a critical feature that will be highly appealing for those trying to edit hand-held or shaky footage. Despite all these benefits, there's not much for 4K or 360 footage support, leading to us deducting a point.
Winner: Tie. Both applications have their unique features and force you to choose between the two for effects and video stabilization. These flaws prevent either one from being the superior app. They're evenly matched, leading to a tie in terms of features.
4. Workflow
Final Cut Pro
Final Cut Pro lays out everything so that the initial interface provides almost everything you need. The asset library is intricate enough to find everything, the preview window large enough to watch your footage, and the timeline long enough to get a scope of your project. Once you figure out the magnetic timeline, you'll be surprised how quickly you can proceed with projects.
Final Cut Pro also takes advantage of Mac hardware like an Apple exclusive product. Support is available in the iPad Sidecar and MacBook Touch Bar program. This can speed up your workflow with easy access to an additional control panel without much programming required.
Final Cut Pro does take some extra time to learn compared to the interface and editing tools of Premiere Pro. That being said, the simplicity does become more apparent as you learn the program. With all things considered, only one point gets deducted.
Premiere Pro
Premiere Pro has been designed so that every part of the workflow has been thoughtfully presented in workspace tabs. When importing and editing footage, use the Assembly and Editing tabs. When you want to add effects and change the color, simply click on Effects or Color.
The workspace tabs will take some time to learn the tools. One aspect to keep in mind is that text fonts won't carry into different environments. So if you set up your text in the Graphics tab and then shift to Editing, you won't be able to edit the text in the Editing workspace without the font changing.
Once you figure out the settings and the time-saving Adobe Media Encoder for rendering video, the workflow is pretty fast. That being said, it does have a slight learning curve. That's why we had to deduct one point.
Winner: Tie. Premiere Pro and Final Cut Pro are pretty evenly matched with their workflows. They each require learning for all of their quirks but become easy enough to use once understood. The competing applications get a tie for this challenge.
5. Platforms
Final Cut Pro
Final Cut Pro has always come branded as a Mac program. The application takes advantage of not only the software but hardware of Apple devices. This is why Final Cut Pro is one of the speediest video-editing apps you can use in a Mac environment.
The bad news is that Final Cut Pro is exclusive to Apple devices. There's no working version for either Windows or Linux operating systems. This severely limits users of non-Apple computers and why we had to deduct three points.
Premiere Pro
Premiere Pro has been developed to work on both Windows and Mac computers. You don't even have to buy a specific version the way you'd have to in the past. Once you buy Premiere Pro, you can install it on either Windows or Mac environments, switching between either.
There's even a mobile version of the program you can install on your phone or tablet. Premiere Rush is a free application that contains many of the same features in Premiere Pro. It's incredibly convenient to use Premiere on a variety of platforms so we're giving it a perfect score.
Winner: Winner: Adobe Premiere Pro. If you don't stick to just one type of device or operating system, Adobe Premiere Pro is the way to go. The multi-platform setup is ideal for the videographer on the move who can't be tied down to one platform. If you're not an Apple-exclusive editor, Premiere Pro is the better option.
6. Price
Final Cut Pro
Final Cut Pro has a costly upfront price. The app can be downloaded off the Apple website for $299.99. That's a pretty expensive payment, but it's only a one-time fee with no additional subscriptions or charges.
This cost not only covers updates to the program but support for it as well. It's also nice to only pay one payment instead of subscribing to a subscription service. Though the app will save you money in the long run, the expensive price point led to us deducting a point.
Premiere Pro
Premiere Pro used to cost a one-time fee similar to Final Cut Pro. Since the program has become part of the Creative Cloud, however, it has moved to a subscription model. In order to use Premiere Pro, you'll have to sign up for it as a service.
The monthly cost of the app is $20.99 a month under an annual plan, which is cheaper than the Adobe Creative Cloud's $52.99/monthly. You may also want to consider the complete Creative Cloud package, which gives you access to After Effects for creating visual effects, costing two points.
For a cheaper alternative, Adobe does offer Premiere Elements. It's a scaled-down version of Premiere Pro that comes with fewer features but a more straightforward interface. It's not as powerful as Premiere Pro but it will only cost you a one-time fee of $99.99 to use.
Winner: Final Cut Pro. Final Cut Pro is by far the better deal between the two applications. While $299.99 may seem like a bit much, it's a solid investment in a program that ultimately ends up being cheaper than Premiere Pro over time. With all things considered Final Cut Pro is the most affordable choice for the long run.
| | Final Cut Pro | Adobe Premiere Pro |
| --- | --- | --- |
| Platforms | Mac only | Windows and Mac |
| Timeline | Magnetic | Non-Linear |
| Tools | Editing, Color Wheels, Audio, Titles, 3D Titles | Editing, Lumetri Color Scopes, Audio, 2D Titles |
| 4K Support | Yes | No |
| Price | $299.99 | $20.99/monthly |
Verdict
Adobe Premiere Pro is a far more versatile, straightforward, and multi-platform video editor when compared to Final Cut Pro. While Premiere doesn't take advantage of Mac hardware or offer much in the way of 4K support, it's still an industry-standard robust editing tool. Despite the learning curve, it's the post-production app that will take your career far.
Final Cut Pro vs. Adobe Premiere Pro: Which is Right For You?
The significant deciding factor for which app is best ultimately comes down to what computer system you're using. If you're on a Mac computer, Final Cut Pro is a good choice. It's a speedy editor that takes advantage of your Mac hardware and isn't a massive investment in the long run.
If you're a Windows user, Adobe Premiere Pro is the better choice. It's not just because Final Cut Pro is unusable on Windows machines, although that does play a part. It's also for the fact that you can install it on a Mac computer later at no extra cost, should you ever decide to switch operating systems.
In terms of their performance, both are pretty much equal. Adobe, however, offers much more support and has a more accessible timeline interface to learn. If you have to learn one video editing program if you're seeking to break into editing as a career, Premiere Pro is definitely the app you'll want to go with.
Frequently Asked Questions (FAQs)
How much does Final Cut Pro cost?
Final Cut Pro can be purchased from the Mac App Store for $299.99. This is a flat fee that doesn't require you to subscribe to anything, giving you lifetime access to Final Cut Pro. Feature updates are also provided for the program and it can be installed on multiple computers that use the same Apple account.
How much does Premiere Pro cost?
Premiere Pro will cost you a subscription fee from the Adobe Creative Cloud platform. You'll have to sign up for a monthly or annual plan. On the monthly payment option, you'll pay $20.99/monthly; for the annual, you'll pay $239.88/yearly. If you want to save money, the beginner-style Premiere Elements is a cheaper investment for a one-time fee of $99.99.
Can I use Final Cut Pro for free?
Final Cut Pro does not come as a free version. You can use it for a 90-day trial, which gives you access to all the application's features. Once it's up, you'll have to pay the $299.99 fee to continue using the software.
Is Final Cut Pro better than Premiere Pro?
Final Cut Pro is superior to Premiere Pro in terms of being faster and taking advantage of the Mac operating systems and Apple hardware. As an Apple exclusive product, it does not work on Windows computers. So if you're using a PC with a Windows operating system, Premiere Pro will be the better option considering its powerful tools that have become an industry standard.
Is Final Cut Pro better than iMovie?
Final Cut Pro is superior to iMovie in terms of what can be accomplished with the app. iMovie is a free app on Mac computers and is limited in what you can do with it. You can edit video in sequential order but you won't be able to color correct or add in special effects. If you want to create more professional-looking videos, Final Cut Pro is a better choice than iMovie.
What are alternatives to Premiere Pro?
Premiere Pro also comes in the form of Premiere Elements, a cheaper version that is lacking in a few features. The application can still pull off much of the same functions as Pro with such notable traits as background removal and color correction. It's also a less costly investment with a one-time fee of $99.99 for lifetime ownership of that version. You will have to pay for the next upgraded version but there is a reduced-priced for those who are upgrading.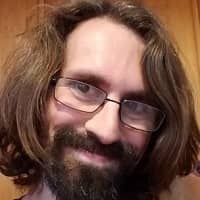 Mark McPherson has been working as a video editor and content writer for over ten years. His background started in animation and video editing before shifting into the realm of web development. He also branched out into content writing for various online publications. Mark is an expert in video editing, content writing, and 2D/3D animation.