(Last updated on January 9th, 2023)
Photoshop is one of the most essential tools in just about any creative industry. But are you struggling to install the application? In this article, we'll go over how to download and install Photoshop on your desktop computer. It doesn't take too long and is much easier than it used to be.
Overview of Photoshop
Photoshop is Adobe's flagship product that has been used in a variety of industries. What started out as an application for editing photos evolved into so much more. Now the app is used for illustrations, graphic design, 3D textures, and even animation and video.
For photography, the app can be used for removing backgrounds, fixing skin blemishes, cropping areas of focus, and changing the color. For illustrators, the variety of brush tools will be handy for creating detailed drawings and paintings. Videographers may even find a use for the simple and straightforward tools for creating frame-by-frame video as well.
Pros
A multifaceted application that can be used for all sorts of projects.
Strong tools for making fast and detailed photography edits.
The abundance of plugins makes the app highly customizable.
Cons
The monthly subscription price can be expensive over time.
Not as ideal for organizing multiple photos for editing.
Requires a computer with more RAM for more complex projects.
How You Used to Install Photoshop
Photoshop used to be purchased through Adobe as a physical release on a CD. For a one-time price, you would get a copy of the program on a disc along with an activation code. You'd install the program on your computer and then use the activation code to activate the software.
That era of Photoshop comes from the time it was known as Photoshop CS; the CS stands for Creative Suite. This was also the same format for Adobe's other applications including Illustrator, InDesign, and more.
The problem with this model is that these versions were easy to pirate as the activation code was easy to get around. As a result, Photoshop became a highly pirated program for how widely it was used and how expensive it was to purchase.
Pros
One-time payment with no subscription required.
Doesn't require an internet connection to activate.
Not as taxing on older computers.
Cons
No cloud support.
Lacking in the most impressive features of the latest Photoshop version.
The only way to use it now is through old copies or piracy which can often lead to legal issues and viruses.
To get around this issue, Adobe decided to move their applications to the cloud under the platform of the Creative Cloud. This meant that most Adobe applications can only be downloaded from Adobe instead of purchased in a physical form. In the next segment, we'll cover how to install the latest version of Photoshop referred to as Photoshop CC (Creative Cloud) in the form of a free trial.
How to Download Photoshop
Photoshop is only available in a downloadable version. You'll have to go to Adobe's website and go through their Creative Cloud service. This involves setting up an Adobe account and then downloading the Creative Cloud application, which works on PC and Mac computers.
Here's a step-by-step process on how to go about downloading and installing Photoshop if you're new to Adobe for a free trial.
Click here to go to the Photoshop page on the Adobe website.
Look at the top of the page for the button that says Free Trial.
You will then be taken to a Let's Get Started page that will ask you who this application is for. Select "For individuals – I'm trying for myself." Then click Continue.
After you click Continue, you'll be taken to the page to select which version of Photoshop you want. If you're only testing Photoshop, simply select the standard Photoshop plan and click Continue.
Now you'll be brought to the page where you select the type of monthly or annual plan for the program. Don't worry, you're not actually buying the application yet. This is just a means of thinking ahead for when you do plan on buying Photoshop at the end of the trial period.
You should now be taken to an Additional Offers page which will ask if you want to add Adobe Stock to your order. Adobe Stock is a library of various assets you can use for professional projects. If you want to add it to your purchase, click the Add button under Adobe Stock. If you don't want to buy anything yet, just click No Thanks to go to the next page.
You should now be on Step 4 of the purchase process. This is where you'll enter your email address and then click Continue. This is to determine if you have an Adobe account or not. If you already have an Adobe user account, you'll be asked to sign in once you enter the email on file. If you're new to Adobe, you'll be taken to a page for setting up your Adobe user account.
With your account either signed in or created, you'll now be taken to the checkout page. You'll be asked to enter either a credit card or Paypal account for payment. Again, you don't have to worry about being charged if you're applying for a free trial. This is just to keep a payment method on file. You should see the total at checkout that your trial leads to a charge of $0.00.
Once you've approved the checkout of the Photoshop trial, you should be taken to a page where the Adobe Creative Cloud Desktop will download. You'll need this to download and install Photoshop. Once the Desktop app finishes downloading, install it on your computer.
When the Adobe Creative Cloud Desktop finishes installing, open the application and sign in with your Adobe user account email and password.
Once you've signed in, Photoshop should begin downloading through the All Apps section of the Creative Cloud app. Once it finishes downloading, Photoshop should appear in the Installed table of the app. Click the Open button next to Photoshop and the program should now open.
Is Photoshop Free?
So what's the best deal after the trial expires? Well, the subscription for Photoshop on its own will cost you $20.99/monthly. This cost covers updates and upgrades to the program as well as cloud storage and Adobe's technical support.
If you'd like to save some money, you might want to look at the Photography Plan. Under this plan, you'll get Photoshop, Lightroom, and Lightroom Classic for only $9.99/monthly. It also comes with 20GB which is a downgrade from Photoshop's 100GB.
The good news is that you can upgrade your cloud storage under the Photography Plan by choosing the $19.99/monthly option. This plan will give you 1TB of storage space. It's higher than the solo plan for Photoshop and is still a dollar cheaper.
The Photography Plan is worth it for the price even if you don't intend on using Lightroom. If you're a photographer, however, you should consider this option. Lightroom can aid in making fast edits to a large assortment of photos far quicker than Photoshop.
The other plan to consider is the complete Creative Cloud package. It is the most expensive of the Photoshop packages at $52.99/monthly but also comes with the most apps. In addition to everything from the Photography Plan, you also get every Creative Cloud app that includes Illustrator, InDesign, Premiere Pro, and many other applications.
This is a spendy plan but worth it if you know you're going to be making a variety of creative content. This extends to the areas of video (Premiere Pro, After Effects) to publishing (InDesign, Illustrator).
Here's a breakdown of the purchase options:
| | | | |
| --- | --- | --- | --- |
| | Photoshop CC | Photography Plan | Adobe Creative Cloud Complete |
| Ideal For | Photographers, Graphic Designers | Photographers | Graphic Designers, Photographers, Publishers, Animators, Video Editors |
| Pricing | $20.99/monthly | $9.99/monthly (20GB), $19.99/monthly (1TB) | $52.99/monthly |
| Discounted Price | Check here | Check here | Check here |
What About Mobile Versions of Photoshop?
Photoshop also has a few mobile versions that work on different devices. Most of these versions can be downloaded directly from the iOS or Android stores. If there's a desktop equal to these apps, they can also be downloaded on your computer as well.
Photoshop Express
The first and free of the Photoshop mobile versions is Photoshop Express, which comes bundled with any purchase plan for Photoshop. This simplified version of the program trims down the tools specifically for making edits to your photos. This is best suited for photographers who take a lot of photos on their phones.
Fresco
Fresco is a tablet version of Photoshop that is ideal for illustrating artists who primarily use the application for drawing and painting. It has support for a stylus pen making it easy to draw right on the canvas. Fresco comes bundled with your purchase of any Photoshop plan.
iPad Version
The most superior version of Photoshop on mobile is the version for the iPad. It offers the most features comparable to the desktop version and has the added benefit of iPad support. Just as with Express and Fresco, this version also comes bundled with Photoshop.
The key difference between the programs is that you don't really need to purchase Photoshop to use Photoshop Express. There's a free version you can download straight from the app store. However, if you want more features, you'll have to sign in to Adobe and purchase a Photoshop plan.
Is There a Way to Purchase Photoshop Without a Subscription?
Photoshop is not available for a one-time purchase, but Adobe offers a similar product called Photoshop Elements, which only requires a one-time payment.
Photoshop Elements has been the consumer-grade version of the program that has been simplified for non-photographers. The interface is easier to use although it doesn't come bundled with all the same features and tools as Photoshop CC.
Photoshop Elements can be purchased from Adobe for $99.99. There are no monthly subscriptions and no add-on costs. You can get lifetime access to that version of the program for that one price.
The only catch is that your payment won't cover future upgrades of the program to the latest version. You will have to buy the program again if you want the latest version but there is a reduced price if you're upgrading from a previous version.
Photoshop Elements is best recommended as a starter program. It's easier to use for those not used to the Photoshop environment and can accomplish the most essential tasks of removing backgrounds and fixing color balances. It's also more cost-effective in the long run for not requiring a monthly or annual cost.
Are There Free Alternatives to Photoshop?
Photoshop Express does come in a free version. If you're seeking a free desktop application that can compare to Photoshop, there are a number of alternatives to consider.
Here are some free alternatives to Photoshop:
GIMP
Pixlr Editor
Paint.NET
Photo Pos Pro
Krita
Be aware that some of these apps have limitations when compared to Photoshop. Paint.NET can't handle editing RAW photographs and Krita moves far slower on machines with less RAM when compared to Photoshop.
One thing to be aware of is that GIMP is not only free but open-sourced. This means that developers are free to tinker with the program and develop any plugins or handy coding tricks they wish to share. With Photoshop, you'll have to seek out developer plugins for matching customizations.
Is Photoshop Worth Downloading?
Photoshop can work for so many projects that it's worth the price to download. Here are some examples of the type of work you can do with the program:
Photography edits.
Graphic design for posters and flyers.
Designs for products and websites.
Illustrations for books, comic books, and instructional manuals.
Textures that can be used in 3D applications.
Logos for merchandise.
Frame-by-frame video for animated GIFs and illustrated animations.
Industry professionals and novices alike love Photoshop for these many uses. Photographers of all skill levels can easily use it for removing backgrounds or touching up skin blemishes in photos. Graphic designers will appreciate the variety of brushes and fonts at their disposal.
You may even be surprised how many other areas Photoshop can work within. Turn on the timeline set and you'll be able to create a frame-by-frame animation. 3D artists will find the program handy when it comes to creating textures for their 3D objects with precise detail and coordinates.
Photoshop is certainly an expensive application in the long run for how much it costs. That being said, it is a frequently used application in plenty of professions and that's due in no small part to the multifaceted nature of the app. Its power goes beyond mere photography edits and can be used for more than one type of project.
Get a Special Discount On Our Top Picks!
---
BEST OVERALL PICK FOR PROFESSIONALS
---

Adobe Creative Cloud
Get all 20+ creative apps and services for photography, design, video, UX and more.
at adobe.com
---
BEST FOR GRAPHIC DESIGN & IMAGE EDITING
---
Adobe Photoshop
The world's most powerful image editing and graphic design software.
BEST FOR BEGINNERS & PHOTO HOBBYISTS
---
Photoshop Elements
A simpler version of Photoshop CC. Great for beginners and photo hobbyists
Frequently Asked Questions (FAQs)
Is there a free download of Photoshop?
Photoshop only comes for free in the form of a seven-day trial version. Once you sign up for an Adobe account, you can download, install, and use Photoshop for a week with all its features. When that week is over, you will have to pay a subscription plan to continue using the software.
Is Photoshop free to download on PC?
Yes, the seven-day trial of Photoshop is free for both PC and Mac platforms. You will have to pay a subscription to keep using the app but downloading the program itself comes with no cost.
Which PC is best for Photoshop?
It's best to use a PC computer that has plenty of memory to handle bigger projects. The minimum requirement for Photoshop is a computer with 8GB of RAM but it's recommended you have 16GB to handle more detailed projects.
What's the best free Photoshop alternative?
GIMP is an open-sourced and free creative application that has been compared to Photoshop. It can accomplish much of the same functions as Photoshop when it comes to photography edits and illustrations.
Can my laptop run Photoshop?
Both PC and Mac laptops should be able to run Photoshop under the same technical specs as desktop computers.
How many GB do I need for Photoshop?
The minimum requirement of RAM GB for using Photoshop is 8GB. However, it's recommended that your computer have 16GB of RAM to handle more detailed projects.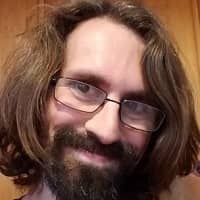 Mark McPherson has been working as a video editor and content writer for over ten years. His background started in animation and video editing before shifting into the realm of web development. He also branched out into content writing for various online publications. Mark is an expert in video editing, content writing, and 2D/3D animation.