(Last updated on November 2nd, 2022)
Have you heard of Photoshop Portable? No, it's not a mobile version of Photoshop. It's not from Adobe and it's certainly not legal. So just what is it? Read on to learn more about this strange version of Photoshop and how it compares to Photoshop Pro. Photoshop goes by many names depending on which version you're using.
There's Cloud version is Photoshop CC, named after the Adobe Creative Cloud. There's also the stripped-down and less professional version of Photoshop Elements.
Mobile users will be familiar with Photoshop Mobile. That app should not be confused with Photoshop Portable. Photoshop Portable may seem tempting, but you should be aware of some critical aspects of this app.
Photoshop Portable
Pros:
It's free!
Doesn't require online access to use.
Performs all the same functions as older versions of Photoshop.
Cons:
It's illegal!
Downloading Photoshop Portable is a risky gamble of your system and information.
There are no updates for this older and pirated version of Photoshop.
What is Photoshop Portable?
The short answer is that Photoshop Portable is a hacked version of Photoshop CS5. If you're wondering why there'd be so much interest in an older version of Photoshop, it mostly has to do with the simplicity of the older versions.
Before Photoshop was part of the Creative Cloud, it was part of the line known as Creative Studio. The Creative Studio applications of Adobe only required a one-time payment to use. The application also came as a physical release that a key with the CD would activate.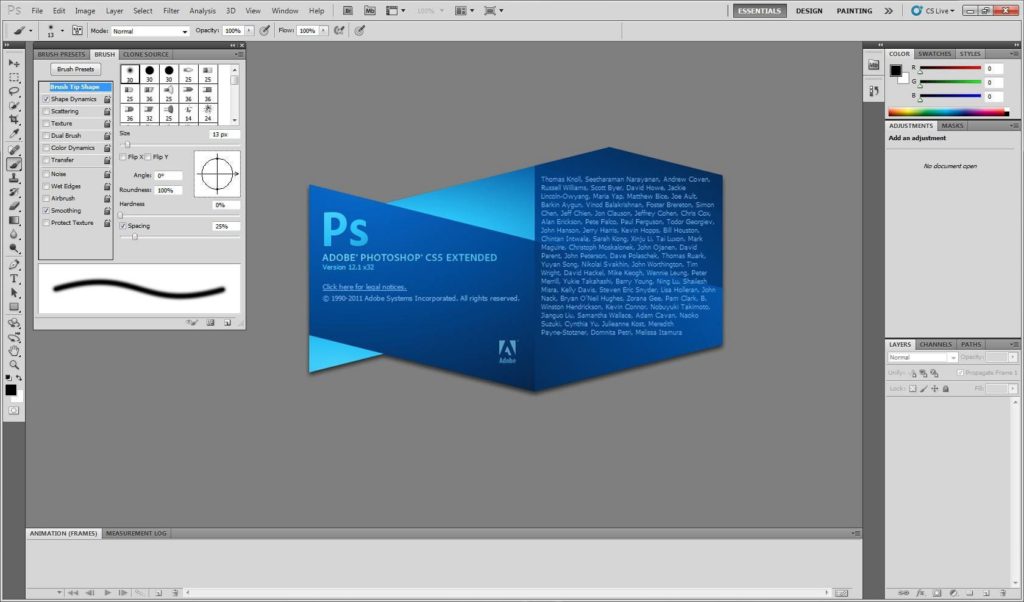 Since a key primarily activated the Creative Studio version of Photoshop, it became easy to hack to avoid purchasing. This is how an application such as Photoshop Portable became possible to be hacked and downloadable for free.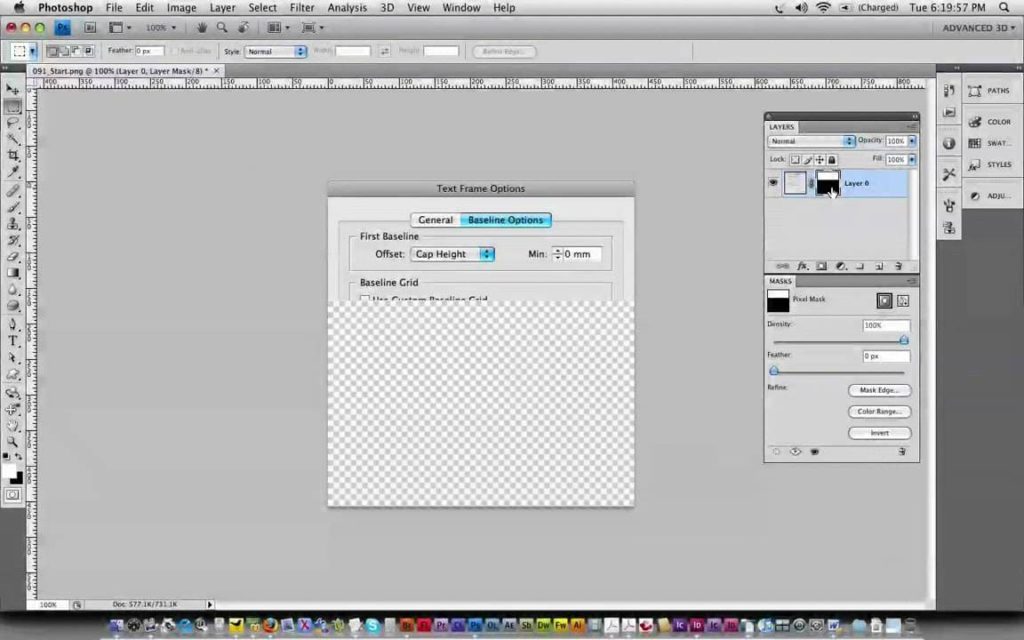 There are various versions of Photoshop Portable depending on the version of Photoshop that has been hacked. Some versions are the last of the Creative Studio line with CS5, and some of them are as old as CS2.
Photoshop Portable is known by various names. It can be recognized online as Photoshop Lite, Photoshop Portable, Photoshop Portable Lite, Photoshop Portable Extended, and Photoshop Extended Portable.
You won't see any versions of Photoshop Portable that consider the latest version of Photoshop CC. This is because Photoshop CC, under the Creative Cloud, is not as easy to hack. For this reason, you won't see Photoshop Portable go past CS5.
What work can be done in Photoshop Portable?
All the same stuff you could do in previous versions of Photoshop can be done in Photoshop Portable. You can edit photos with various filters and draw digital art with a variety of brushes and tools.
Projects developed in Photoshop Portable can also be exported into several familiar formats. JPEG, PNG, TIFF, and GIF are all possible for exportation and importation. Based on how these various versions function, there are no limitations compared to the older Creative Studio versions they're pulling.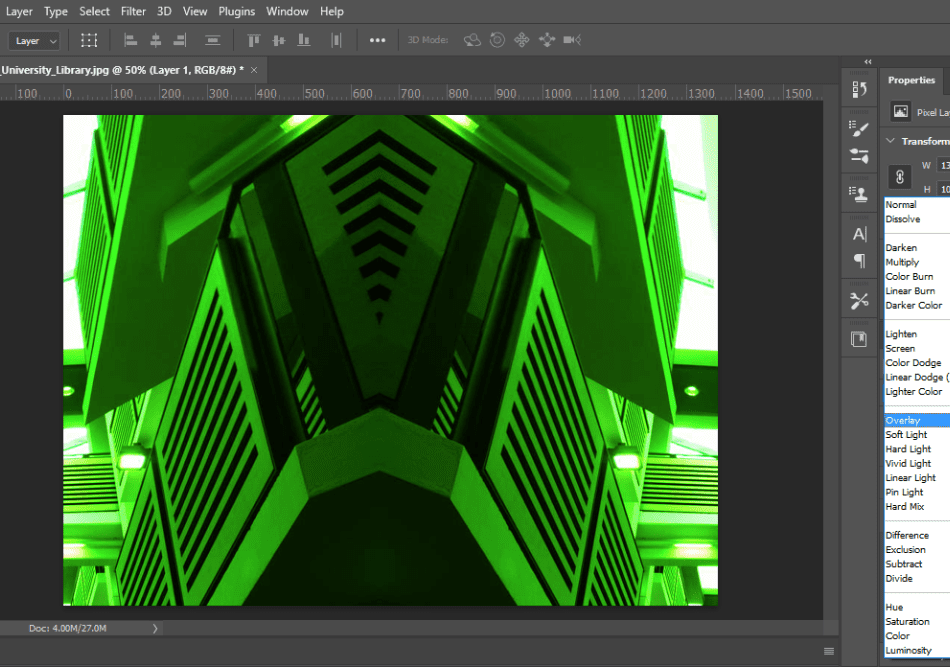 Not all Photoshop files are recognized the same. Photoshop files carry specific information that may or may not be recognized by older versions. A project saved in Photoshop CS5, for example, will not be recognized as quickly in Photoshop CS3.
You won't be able to open any Photoshop files saved in the most recent version of the program. You might get away with converting a few, but chances are high Photoshop Portable won't recognize much of any PSD formats from the past few years.
What's the difference?
The big difference between Photoshop Portable and Adobe Photoshop CC is the updated features. Since all Photoshop Portable versions are based on old and retired programs, you're limited in just how much you can do with the hacked software. After all, how much support do you expect from pirated programs?
Photoshop CC has many updated features, considering there are many years of development between the current version and the versions of Photoshop Portable. Numerous features have been developed for improved photo editing, video development, and interface design.
In terms of illustration, Photoshop CC comes with far more brushes than previous versions. The brushes go well over a thousand different variations, and that's just what's present in the program. Search around online, and you can find plenty more to install for Photoshop that improves the drawing process.
By comparison, Photoshop Portable has a smaller toolbox to work with when it comes to brushes. Since the latest plugins for Photoshop are only viable for the most recent versions in the Creative Cloud, you won't be able to install any new ones either.
Photo editing is even more accessible in Photoshop CC with the aid of the Camera RAW filter. When enabled, this filter offers up simple sliders to make fast edits for contrast, highlights, and more. It's a speedy way to edit your photos that is remarkably similar to that of Adobe Lightroom.
While it is possible to accomplish the same edits inside Photoshop Portable, it will require extra learning. Comparatively, there are additional steps of going through each filter to create a similar result. You also won't have the simplicity of sliders and need to figure out the specifics of applying each filter.
What about the price?
A primary reason most people flock towards Photoshop Portable is that it's free. There's no upfront cost of a one-time fee or a monthly subscription payment. To use the latest version of Photoshop, you'll have to pay $20.99 a month for the software.
If you buy Photoshop CC, you're not just buying the latest version of the product. You're also buying technical support to handle updates for bug fixes and technical support for any issues. You'll also gain access to previous versions of Photoshop CC should one particular version be one you favor most.
In addition to the technical support, Adobe also offers creative support under the Creative Cloud. Adobe offers numerous tutorials and plugins from their website to use with Photoshop. You can even look at their forums for inspiration or ask questions of other photo editors and artists.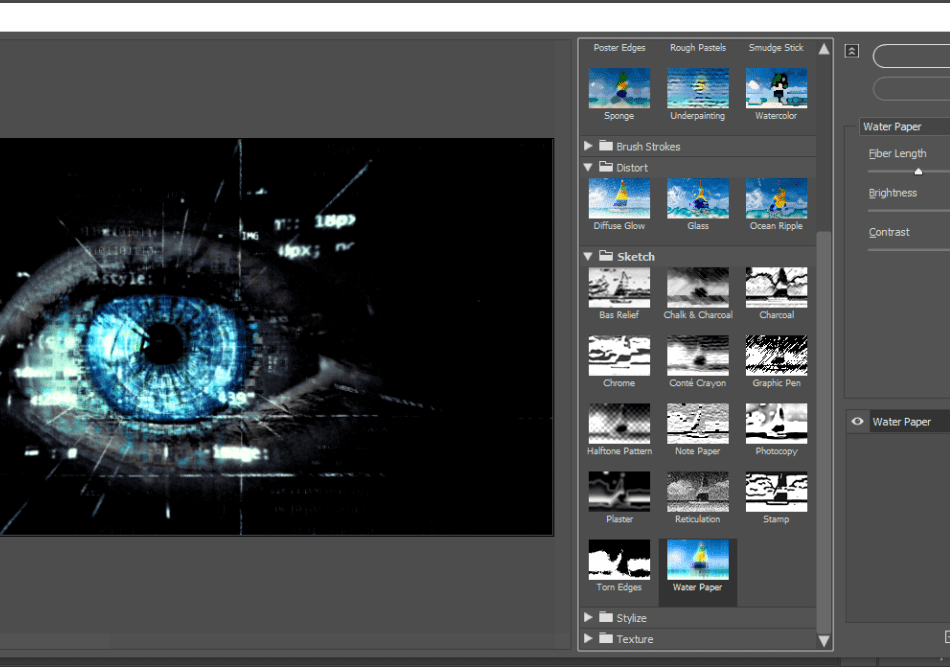 All of that is a level of support that you just won't get with something like Photoshop Portable. While there have been tutorials and plugins in the past for older versions of Photoshop, you'll have to search around for compatibility when it comes to guides and plugins. You'll spend more time hunting for answers than actually getting them.
Another benefit to having the cloud version of Photoshop is that you can use it on different devices with ease. You no longer need to keep the activation key and CD on hand for when you need to install Photoshop on another computer. Simply install the Creative Cloud portal through Adobe's website, download Photoshop CC, install it, and the app is ready to use.
Photoshop CC also works on mobile devices as well. You can install it on either your mobile phone or tablet to perform similar edits. That's a feature you won't find with any version of Photoshop Portable, considering the older versions were not built for mobile devices.
Why shouldn't you use Photoshop Portable?
The #1 reason you shouldn't use Photoshop Portable is that it's illegal. This aspect is easy to understand when considering you have to download the application torrent websites. Torrents are notorious for being the file transfer method for unlawful materials, ranging from hacked software to pirated movies.
If you're caught using pirated software such as Photoshop Portable, the consequences can be pretty severe. You may be offered a warning at first, but some cases of using illegal software can send you to court. Fines for using hacked versions of Photoshop can be up to $1000. The $20.99 monthly subscription doesn't sound so bad by comparison.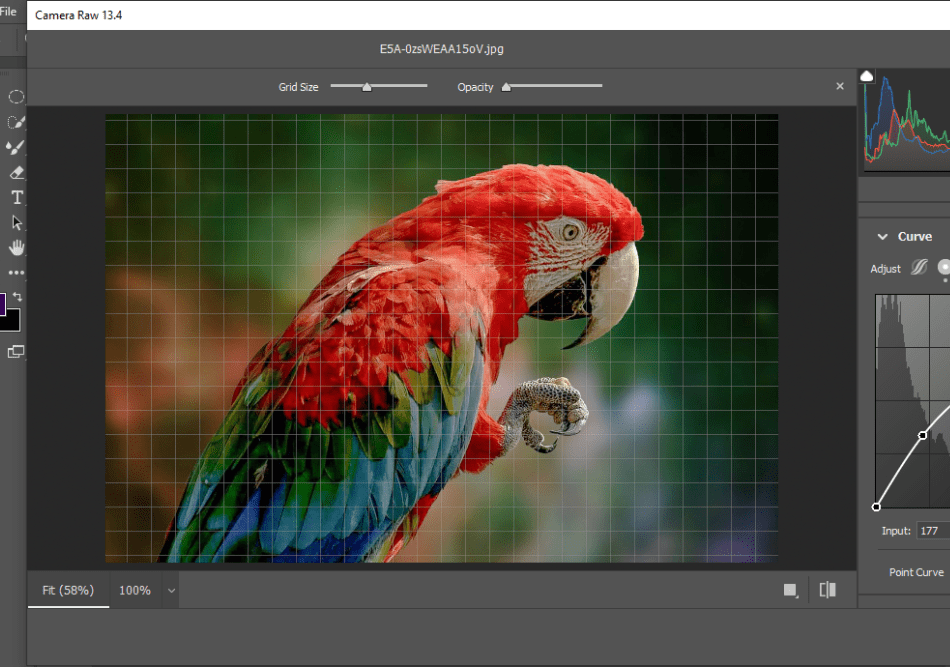 Another drawback to downloading Photoshop Portable is that you're not sure what you're going to get. Torrent files can often come bundled with viruses and spam. Even if it doesn't seem like the folder you downloaded doesn't have any viruses, the installation itself could infect your system.
This has always been an issue with anyone who tries to download Photoshop for free illegally. Torrenting is always a gamble with your computer. Sometimes you may get the files you seek, and sometimes you'll just end up installing a virus that can ruin your computer. It's a risk that isn't worth taking.
What's wrong with older versions of Photoshop?
There's also the issue that remains for those who use older versions of Photoshop CS. There is no support from Adobe for these versions. No new drivers are available to download, and no technical support is on hand to answer questions about these older iterations.
This is an essential aspect if you don't know very much about reworking Photoshop. If Photoshop Portable breaks, you're on your own trying to figure out a way to repair it. You may find some answers provided by forums, but those answers usually involve a steep learning curve for retooling Photoshop to behave correctly.
There are so many issues with pursuing the Photoshop Portable route that it's just not worth the download. If you do so, you're gambling a lot with risks of both being sued and having your computer becoming unusable with viruses. Save yourself a headache and avoid Photoshop Portable.
What are some alternatives?
A big reason why Photoshop Portable might tempt you is the fact that it's free. Many artists on a budget will often try to find the free route for software in any way. Thankfully, you don't have to look far if you want an alternative to Photoshop CC and something more legal than Photoshop Portable.
What about Photoshop Elements?
If you'd rather not pay the subscription fees that come with Photoshop CC, you can instead favor Photoshop Elements. While it is a stripped-down version of Photoshop better built for consumers, it can still perform several essential features for editing photographs.
Some of the features of Photoshop Elements include the ability to remove red eyes from photographs or fix skin blemishes with repairing tools. While those tools are relatively common for most photo editors, removing a background from a photo is also a handy feature.
The best reason to recommend this software is the price. Photoshop Elements will only cost you a one-time payment of $99.99 for lifetime access to the current version. You can upgrade to a future version at a reduced rate as well.
What about Photoshop Mobile?
Another alternative to consider is Photoshop Mobile, but, really, don't confuse it with Photoshop Portable. Photoshop Mobile is a mobile version of Photoshop CC that will work on iOS, Android, iPads and smartphones. This is perhaps the most appealing of alternatives considering that it's free to use.
You can download Photoshop Mobile straight from the Apple or Google Play store. While this application is not as powerful as the desktop version, it boasts similar features and tools. The software works particularly well with tablets if you've got a stylus and plan on drawing some illustrations.
The best part about the mobile version of Photoshop is that you can sync it with the desktop version if you want to use them in tandem. This means you can start work on a Photoshop file in the mobile version, save it, and continue that work on Photoshop for your desktop. There's no conversion required or loss of features.
This method is not ideal if you're using Photoshop Portable. Photoshop files don't carry the same information between versions of Creative Studio. It's why if you save a Photoshop file in the latest version, you may not be able to open it in Photoshop Portable.
Another unique alternative is Photoshop Express. This is a browser-based version of Photoshop that can be used to make quick and simple edits to your photograph. It's also free to use, making it easy to recommend for basic photography post-production.
It should be noted that Photoshop Express does have the most limitations of any legal Photoshop application. You won't accomplish many of the advanced features, and you'll be limited to making edits specifically to JPEG images.
The good news is that you can still accomplish quite a bit. Backgrounds can be adjusted, filters can be applied, and custom watermarks placed on your edited images. You won't, however, be able to put masks and layers over your photographs.
What about Photoshop Express?
Photoshop Express is a quick and dirty program for making basic photography edits. It's helpful if you're in a hurry and need to make some simple altercations right away for free. Since it's also a legal app, it's far easier to recommend over Photoshop Portable.
The easiest way to use Photoshop CC for free is to take advantage of the seven-day trial period for the software. The application can be downloaded and used for free in its full version for a week. There's no payment required until your trial period ends.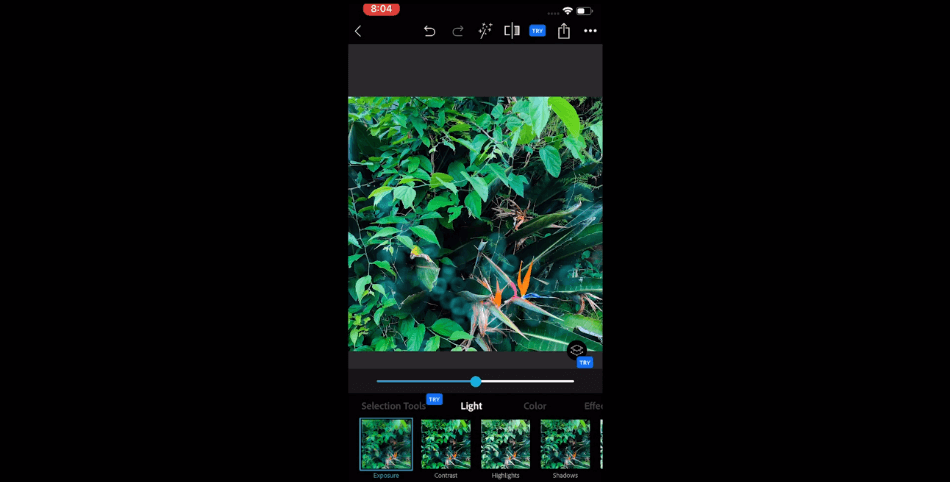 While that does limit how much time you have with the program, think of it as motivation. There was a time when Adobe used to have a 30-day trial period for their applications, and students used to stress to their professors when it came to working on projects. The solution: "Finish your project in 30 days."
While this is a solid choice for using Photoshop in the short term, it's a great way to get a taste of Photoshop CC. If you find that it has everything you need for your creative work, you'll know it's worth purchasing a subscription. Try it before you buy it, and you'll understand why it's an industry-standard app.
Should you stick with Adobe Photoshop instead of Photoshop Portable?
Everything about Photoshop Portable should set off red flags that it's not an application to pursue. It's a risk to your computer for being an uncertain program vulnerable to crashes and viruses. It's a risk to your pocketbook, considering your computer's exposure could target your bank account.
Most importantly is that it's a risk for legal reasons. It can't be stressed enough that Photoshop Portable is an illegal program to download and use. No matter how expensive you find Photoshop CC to be, it's not worth the felony and fine.
If given a choice between the two apps, Adobe Photoshop under the Creative Cloud is the obvious answer. Sure, it's costly, but it's also stabled, updated, and comes with plenty of support in more ways than one. It's worth the price for more features that are lacking in all versions of Photoshop Portable.
If money is the issue, the aforementioned free apps of Photoshop Mobile and Photoshop Express should be sufficient alternatives. You'll be able to accomplish much of the same photo edits and the artwork you can craft in desktop versions of Photoshop with these variations.
If you'd like to give Photoshop CC a try for less, we've got some good news for you. Use our purchase link to be taken to Adobe's website. You'll be given a discount rate, so you're not paying as much for using this powerful application.
| Product | Regular Price |
| --- | --- |
| Adobe Creative Cloud | $52.99/month |
| Adobe Photoshop | $20.99/month |
| Adobe Photoshop Elements | $99.99 (one-time) |
Frequently asked questions
Is Photoshop Portable legal?
Photoshop Portable is a reworked version of an Adobe product that Adobe has not approved. The software itself is a hacked version of an older version of Photoshop, making this program illegal. This software is not only unlawful but is also prone to coming bundled with viruses and spam that can potentially harm your computer.
Can I get Photoshop for free?
Photoshop only comes for free in the form of a seven-day trial download. You can use the program for free within that period, but you'll have to pay the subscription price when that period ends. You do, however, have a few options for subscribing as you can either pay for Photoshop Pro alone, the Photography package, or the complete Creative Cloud package.
What does Adobe Photoshop Portable mean?
Photoshop Portable is essentially the hacked version of older Photoshop versions. Older versions of Photoshop were easier to hack into and have lingered as various iterations of Photoshop Portable. The software should not be mistaken for a mobile version of Photoshop CC. It doesn't work on mobile devices and is an illegal application as it is an altered Adobe product not approved for use by Adobe.
How much does it cost for Photoshop?
Adobe Photoshop can be purchased from the Adobe Creative Cloud in one of three ways. The program on its own can be bought for a subscription price of $20.99 a month. For a lower price, you can buy it with the Photography plan of $9.99 a month, including Lightroom and Lightroom Classic for editing photographs. You can also pay for the complete Creative Cloud apps at $52.99 a month, including Photoshop, Lightroom, Illustrator, and many more Adobe apps.