(Last updated on November 1st, 2022)
GIMP or Lightroom, which application is the better photo-editing software? Which one has the most features, and which one has the slickest workflow? Find out in this head-to-head comparison of the two competing programs in the arena of photo editing.
GIMP is better known as the GNU Image Manipulation Program, and it has had quite a history of being around since the 1990s. If the name reminds you of the GIMP character from Pulp Fiction, that was an intentional choice in the naming by creators Spencer Kimball and Peter Mattis.
GIMP has been recognized as a prime competitor to Photoshop, considering how it has evolved from mere photo edits to free-form drawing. It was initially a UNIX complete application but has since grown to include Windows and Mac operating systems.
Adobe Lightroom has grown over the years as an offshoot of Photoshop, focusing far more on editing photos. The program edits photos in a non-destructive environment, preventing unwanted changes to the original and allows for better version control.
Related: Photoshop vs GIMP | The Ultimate Comparison (2023)
Usable on both desktop and mobile environments, Lightroom's modern versions make use of sliders and some brushes for fast edits. It also has a robust organizational system and a guided interface to make the workflow process not as demanding of your time.
Comparison At a Glance
1. Interface
Winner: Lightroom. The streamlined interface for Lightroom is intuitive and straightforward enough to navigate its simplified and guided layout.
2. Tools
Winner: Lightroom. The tools for photo editing in Lightroom are compelling.
3. Feature
Winner: GIMP. The capabilities of GIMP span far more significant than just photography, given its many features.
4. Workflow
Winner: Lightroom. Compared to GIMP, Lightroom's workflow is easy enough that the program practically holds your hand through the process.
5. Output
Winner: Lightroom. The output of Lightroom is versatile enough to be recognized in other applications.
6. Platforms
Winner: Lightroom. Usable on both desktop and mobile, Lightroom is versatile to work on several devices.
7. Pricing
Winner: GIMP. As an open-source and free program, GIMP is the cheapest choice.
8. Plugins
Winner: GIMP. GIMP's many plugins make the application far more versatile than it initially appears.
9. Support
Winner: Lightroom. The resources on hand for Lightroom are far more vast from both Adobe and third parties.
Short Verdict
While GIMP is quite powerful, Lightroom is far more versatile and easy to use for editing your photos. GIMP is capable of much of the same features that can be found within Photoshop but it leaves a lot to be desired when it comes specific functionality of editing your photos quickly and powerfully.
1. Interface
Adobe Lightroom has been built to focus on making non-destructive edits in a relatively timely manner. Unlike Photoshop, which would burden the user with options for dozens of different projects, Lightroom's interface is simple enough to understand that novices can hop right in and start editing.
For starters, importing photos has been refined to such a degree that it takes little effort. Simply select the images you want to be included, and Lightroom instantly creates an album; no hunting down files or creating albums. The photos are accessible at all times via a handy carousel that can be reshaped in various alignments.
Lightroom's interfaces are presented in such a way where you feel like you have every tool at your disposal. Unlike Photoshop, where you may find yourself sorting through seemingly endless menus for finding just the proper adjustment, the layout of Lightroom appears far less intimidating.
The best part of Lightroom's interface is that much of its functions have been built to operate quickly. The abundance of real-time previews, sliders, and version control make the program so intuitive that the more adept may find themselves not even requiring guidance on how to operate the app for editing.
While Lightroom does have an identical layout for desktop and mobile, you may find yourself switching gears with the bulkier look of Lightroom Classic. Thankfully, Classic only seems to be of more significant benefit for those engaged in higher-quality photos and doesn't take too much time to learn.
GIMP is much different from Lightroom in that it gives the user more options for customizing the layout and has a denser design. This aspect can be pretty daunting for first-time users who find themselves constantly retooling the program to fit them best.
Having been seen as a more significant competitor to Photoshop, GIMP appears drastically different from the simple interface of Lightroom. If non-destructive editing is your goal, you'll find yourself not only reorganizing the layout but seeking a plugin to do so as well.
While GIMP does have several powerful tools and features, the interface will leave most users going on a hunt for all of them. Considering how easy Lightroom makes finding just about everything, Lightroom wins this round.
Winner: Lightroom
2. Tools
Lightroom's tools focus specifically on making non-destructive edits to photos with several familiar and straightforward options. Color, brightness, contrast, and clarity can all be tweaked. Paintbrushes can also allow users to edit specific sections of the photograph.
The fascinating aspect of Lightroom (the modern version) is that most of the options for tweaking are placed on simple sliders. Simply slide the brightness tool from one side to another to see the real-time results. This aspect also makes the program appealing for mobile devices where touch is a crucial aspect of the tools.
GIMP's tools have a more extensive range in terms of what the app can perform. There are numerous tools present for photo editing and manipulation. There are also tools for more destructive edits of rasterized graphics and title inclusion, an aspect that'll be most appealing for those more into design than photography.
While these tools may make GIMP seem comparable to Photoshop, the program still has some catching up to how powerful these tools can perform as aspects of cloning and healing tools could spruce up for better serving the editing of photos.
While GIMP is still making improvements over time with its open-sourced community, Lightroom has many powerful tools that photographers will want now. Since you don't have to wait for such functionality or search for it through the interface, Lightroom has better editing tools.
Winner: GIMP
3. Features
The features of Lightroom are more unique in terms of their presentation. Real-time previews, sliders, and paint-brush functionality are rather impressive aspects of the program that make it very appealing for the first-time photographer or skilled editor who knows what they want in a hurry.
One of the unique aspects of Lightroom is controlling different versions, making it easy enough to save multiple iterations without much setup. Another neat feature is the simple motive of saving your albums without much structure, allowing you to jump in and out of the program with ease.
GIMP's features, however, are awe-inspiring for spanning far more than photography. Not only is GIMP capable of photo editing but also illustrations, design (rasterized and vector-based), and even animation.
While these other areas of graphic design may not seem as essential to a photographer, it's comforting to have these options available. It leaves less time opening another program for adding in some paint or throwing in some headers with so much present.
Perhaps the most intriguing aspect of these many features is that they're less taxing on computers. The resource demands of its many tools are relatively low, making the program easy enough to recommend for those working on older machines.
It may seem unfair to compare the programs because GIMP seems less in competition with Lightroom and more with Photoshop. But if you're seeking to do more with your photos than mere non-destructive edits, GIMP covers all that extra room designers may be pining for after the essential improvements are made.
Winner: GIMP
4. Workflow
Lightroom has an almost step-by-step process to guide users and provide a speedy workflow for the more accomplished and adept. A lot of the middlemen of file management and tool-searching are all but removed from this process.
Starting with the importation of photos, your images come in with a simple gallery, not requiring a name though you can sort them internally if you wish. With your photos now present on a timeline carousel, you can jump right into editing, seamlessly jumping between pictures during various stages of edits.
There's an excellent surprise in how quickly it uses the tools with the paintbrushes and simple sliders. It won't take long to find just the right look. You can even establish multiple iterations if you're still not sure just which version looks better.
When you're ready to push out your final product, the exportation process is a breeze. If you dive into some plugins, you can find automation tools to shove your rendered files directly to the printers or your website. The whole process is swift and smooth.
GIMP is a denser layout that gives you more options but may take far more time to accomplish similar results. You'll have to poke around the program to find just the right combination of layers, adjustments, and filters.
While GIMP can have a similar setup for the tools, features, and even workflow of Lightroom, it requires a lot of reworking to make the app do just that. It's because GIMP makes you do too much hunting that Lightroom wins for its streamlined workflow.
Winner: Lightroom
5. Output
Adobe Lightroom has attempted to streamline the publishing process as much as possible. Considering how the application practically walks you through importing and editing your photos, it should come as no surprise that the exportation process is just as simple.
A unique aspect of Lightroom being a non-destructive photo-editing app allows for version control for multiple renders without harming your source file. This means that you have better control over what renders you push out, free from common errors of saving over an image file accidentally.
GIMP, by comparison, feels a bit limited in terms of what the output is capable of. Numerous formats can be rendered with the app but with not as many options for integration. For example, GIMP can recognize PSD files but may not read all aspects of these files, making the integration with Photoshop reasonably shaky.
The most important aspect of this category is how much control you have over your files. GIMP is so open that errors are far more possible when compared to Lightroom, which keeps your renders neatly presented and separate for the source, leaving less room for problems to occur.
Winner: Lightroom
6. Platforms
GIMP is perhaps one of the more versatile of the two programs in that it supports several operating systems. Having been initially a UNIX application, the software supports the OS and Linux, PC, and Mac environments.
While Adobe Lightroom doesn't span as many platforms, reserving itself to the more commercial platforms of Windows and macOS, the program has the edge in terms of devices. Lightroom can be used on both desktop and mobile platforms with easy switching between the two thanks to cloud storage.
The winner in this category ultimately comes down to what environment you prefer and how versatile you require your application to be. If you favor the likes of UNIX and Linux, GIMP is the way to go. If you want to do photo editing on desktop and mobile devices, go with Lightroom.
Since professional photographers are more than likely to find themselves on the go and not as engaged in less commercial platforms, Lightroom wins out for being the most capable of handling multiple devices instead of multiple operating systems.
Winner: Lightroom
7. Pricing
| Product | Regular Price |
| --- | --- |
| Adobe Creative Cloud | $52.99/month |
| Adobe Lightroom | $9.99/month |
| GIMP | Free |
As an Adobe program, Lightroom requires a subscription fee to use the program. Unlike other applications under this umbrella, however, you have a few options when it comes to purchasing Lightroom, depending on what you're using it for.
If you just need Lightroom for your desktop and mobile environments for basic edits, you'll only need to pay $9.99/monthly. This package will also give you access to 1TB worth of cloud storage to make transitioning to different devices less of a hassle when it comes to sorting your photos.
For the photographer who requires a bit more out of the program and even some rasterized additions, the Adobe Photography Plan covers more ground for the same price. Priced at $9.99/monthly, this package grants you access to Lightroom, Lightroom Classic, and Photoshop.
The only significant difference between these two packages is that the initial Photography Plan only has 20GB of cloud storage space. You can, however, upgrade this package to 1TB for a cost of $19.99/monthly.
And if you need even more applications than that, you can always purchase the entire Adobe catalog under the Creative Cloud Suite for only $52.99/monthly. This package is only recommended if you know you're going to be needing far more than mere photography applications for your project.
GIMP, on the other hand, doesn't require as steep a fee. It doesn't have a payment at all. GIMP is an open-sourced and free-to-use program that can be utilized for personal and commercial work at no cost.
So the winner here should be pretty obvious. GIMP costs nothing and will therefore be more appealing for photographers on a budget, desiring not to be nickel-and-dimed every month with a subscription fee.
Winner: GIMP
8. Plugins
Adobe Lightroom has several useful plugins that have been designed to make the photo editing process proceed much quicker than one would think. Namely, some plugins automate the exportation procedure to get your edited photos rendered and sent to their final destination.
Say you want your edited photos to be sent to a printing service for hard copies. There's a plugin for that, such as the Costco Photo Center plugin. Now say you have photos that you intend to post to your portfolio website. There's a plugin for that as well, such as the WordPress Gallery exportation plugin.
GIMP, however, has so much more to offer, considering it has been pushed for more than just photography. To make GIMP more palatable for photographers, plugins for such programs as DarkTable and RawTherapee can refine the interface and tools to be more photographer-friendly.
DarkTable, in particular, is one of the most notable of plugins since it allows you to edit photos in a non-destructive way. So if you want to use GIMP for just editing your photos, this plugin is an absolute must.
Given that GIMP is an open-source program, the plugins for the program span far and wide to a greater extent than that of Lightroom. With over 100 plugins present capable of far more than photography, GIMP has more than enough plugins for the app to be tailored to your heart's content.
Winner: GIMP
9. Support
Lightroom has the same benefits of support that come with every Adobe application on the market. This is a significant benefit for those who may find themselves having questions about switching between Lightroom and Lightroom Classic versions.
Adobe's website comes armed with a support line, ticket system, FAQ sections, and guidebooks in PDF form for general and technical information. Head on over to Adobe's forums, and you can find plenty of photographers and developers present to both inspire your projects and answer your questions.
Keep in mind this is only the support offered by Adobe. If you poke around online, there are numerous tutorials and communities present surrounding Lightroom. You'll also find plugins as well for better support in retooling Lightroom to best suit your needs.
As for GIMP, there are plenty of resources to help out users. There are two critical areas on the website to check out for this aspect: Docs and Tutorials. What these parts of the site content should be pretty obvious.
Under Docs, you can find the GIMP user manual in several different languages, ranging from 15 languages. You can also find several handy tutorial books, which includeincluding the likes Beginning Photo Retouching & Restoration Using GIMP and GIMP Pocket Reference.
Also under the GIMP Docs, you'll find an FAQ section that answers a handful of questions. There are also more technical manuals to dive into if you're planning to tinker with the program. Be sure to check out the configuration articles for installing fonts or setting the tile cache.
The Tutorials present on GIMP's website can range from beginner topics (Simple Floating Logo, Layer Masks) to programming (Basic GIMP Perl, Automatic Creation of XCF from JPG). Given how to open GIMP is with developers and its open-sourced nature, you can find no shortage of third-party tutorials online.
In terms of tutorials and manuals, GIMP and Lightroom are pretty equal. But considering that GIMP's technical support on a personal level is mainly relegated to a Bug Report, Lightroom wins out for giving users more support when it comes to handling issues, technical or otherwise.
Winner: Lightroom
Final Verdict
When looking at GIMP and Lightroom based on being applications specifically for photography edits, the difference between GIMP and Lightroom is night and day. The surface-level discrepancies should be apparent: Lightroom is non-destructive, and GIMP is for more destructive edits.
The more significant issue is that Lightroom is better built to handle and cater to the needs of photographers without much retooling. Photographers who either need some simple changes to color and contrast or specific area to highlight will be pleased with the speed of Lightroom.
GIMP is capable of making similar edits but to the same degree that one would find in Photoshop. While the appeal of a free and open-source version of Photoshop is compelling, the same issues of reworking such a multi-purpose program for Lightroom's capabilities are not as tempting.
Ultimately, Lightroom wins out in this battle of the photography apps for being easier to use (sliders), more versatile to use (mobile version), and automating much of the process.
Frequently Asked Questions
Is GIMP software any good?
GIMP works well as a cheap and sufficient alternative to Adobe Photoshop considering its capable functions of photo editing, illustrations, and animation. It works well as a multi-faceted application that can serve projects of photography edits, website design, brochure design, and more.
Is GIMP as good as Photoshop?
GIMP has similar tools to that of Photoshop but is not as powerful when compared side by side. You can accomplish much of the same projects considering the tools and features at your disposal but you may notice that it doesn't perform as well with such options as the healer tool.
Is Adobe Lightroom free?
Adobe Lightroom is free to use on mobile devices but costs a subscription fee to use on desktop environments. To receive the full benefit of all the features available within Lightroom you will need to purchase the program, especially if you want to work with HDRI as you will require Lightroom Classic for such projects.
How much does Adobe Lightroom cost?
Adobe Lightroom costs $9.99/monthly for either the program itself or the Photography plan, including Lightroom Classic and Photoshop. You can also purchase the entire Adobe Creative Suite for a monthly cost of $52.99/monthly, which includes Lightroom, Photoshop, Illustrator and more.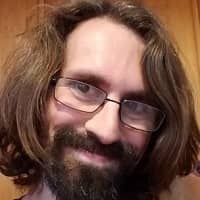 Mark McPherson has been working as a video editor and content writer for over ten years. His background started in animation and video editing before shifting into the realm of web development. He also branched out into content writing for various online publications. Mark is an expert in video editing, content writing, and 2D/3D animation.