(Last updated on November 1st, 2022)
RawTherapee or Adobe Lightroom. Which application is the one you need for all your photo-editing needs? Find out in this head-to-head comparison of these two top contenders in the arena of post-production for photographs.
RawTherapee is a multi-platform photo-editing program that Gábor Horváth of Budapest developed. It has been designed for non-destructive and post-production needs of touching up photos. It is a free-to-use and open-source software that can recognize multiple formats from RAW to JPEG.
Adobe Lightroom could be thought of as the most photo-centric spin-off program to that of Adobe Photoshop. Similar to Photoshop, you can tweak the settings and visual look of your photographs. Unlike Photoshop, Lightroom performs these tasks from a non-destructive environment.
Related: Lightroom vs Lightroom Classic | Which One to Pick? (2023)
Lightroom comes in two versions. There's Lightroom CC, the more modern version with a simplified interface, sliders, and can be used on mobile devices. Lightroom Classic can only be used on a desktop but can handle higher-quality photo jobs involving HDR and panoramic photographs.
1. Rawtherapee
RawTherapee gives you quite a bit of useful tools with an interface you can tailor for the most organized layout. You can easily configure your workspace to display histograms, color toning tools, and adjustment levels with ease.
With a bit of organization, RawTherapee's interface can be quite an efficient software. Bookended panels provide everything you need with enough space even to create presets and galleries. The tabs on the left are also a nice touch for quick access when switching between File Explorer and Editor.
RawTherapee mimics the tools of Lightroom by relying primarily on slider options for tweaking your photos. Whether you need the shadows a little darker or the gamma turned up a bit, all of this can be accomplished easily with an easy-to-use toolset that doesn't require much effort in either track down or utilizing.
What's most fascinating about RawTherapee is that it feels like a middle ground between Lightroom CC and Lightroom Classic. It has all the slider tools of Lightroom CC but with the straightforward interface of Lightroom Classic. It makes this application a solid choice for those who want a decent middle-ground where they won't be switching between versions.
What is sure to be one of the most appealing aspects to RawTherapee is that it's open-sourced. What this means is that you're not only free to experiment with the application and its coding but that you're free to use the program without cost. It's free to use for both personal and professional work.
Seeing as how RawTherapee is open-sourced has led to numerous developers tinkering away at the program to improve it over time. So if you find there's an aspect of the application you'd want to be enhanced, simplified, or sped up, the chances are high that a plugin exists for further improvements.
Another advantage that RawTherapee has over Lightroom is access to a Linux version. You won't even have to search for on their website, considering the first buttons you'll be presented with on the RawTherappe website are options to download the Windows version, Mac version, Linux version, and even the source code.
The support available for RawTherapee is also rather top-notch. You can find on their website the RawPedia, an extensive resource and guide for using all aspects of the program. Not only is this resource complete with everything from news to tutorials, but it can also be accessed in Portuguese, German, French, Spanish, Japanese, and Italian.
2. Adobe Lightroom
Adobe Lightroom has been designed so that the program practically walks you through the entire workflow process. The easiness starts right from the importation, requiring you to assemble an album as Lightroom automatically generates a gallery.
Once you have your photos inside the application, modifications can be made through a series of sliders. Everything from brightness to contrast is controllable with a simple sliding of a circle with real-time results. You can even focus such aspects in specific areas with simple brushes and gradient rulers.
All of these tools are accessible from one icon-based bar on the right that is easy to navigate. Lightroom practically guides you through the process by presenting everything you need and classifying it to be convenient and speed up your workflow.
Also speeding up the workflow are the methods that Lightroom uses for streamlining the publishing process. The aid of plugins can directly send off your altered photos to where they need to be. Whether you're printing your photos or publishing them online, there's a plugin for that.
A big downside is that Lightroom perhaps simplifies too much. While it is convenient that the program doesn't require you to set up an album when bringing photos into Lightroom, the album it automatically generates can't be configured in as much detail as Adobe Bridge.
You can still use Bridge in conjunction with Lightroom for better organization, but it does seem like an extra step in a program that already speeds up so much of the process. That being said, it is nice that Lightroom automatically saves this gallery where you can quickly close the program without saving and pick up where last left without a lot of hunting.
It's also a bit inconvenient that the modern version of Lightroom (Lightroom CC) isn't quite ready yet to handle HDR photos. For that aspect, you'll have to open up Lightroom Classic, a program that only works on desktop and can only be acquired under a specific Adobe subscription plan.
As with every Adobe program, Lightroom can only be used past its limited tutorial time by paying for a monthly subscription plan. Thankfully, Lightroom is not the costliest of Adobe programs, priced reasonably at $9.99/monthly under an annual plan.
That price is lower than what it costs to run Photoshop. But if you also want to use Photoshop, you can bundle both in the Photography Plan, which only costs $9.99/monthly with 20 gigabytes of cloud storage. Bump the price up to $19.99/monthly, and you can have one terabyte of space.
Adobe's support also remains the strongest in the industry. Your options for seeking help are vast and accommodating, where you can either submit a ticket, call up the helpline, or browse through a variety of guidebooks and forums present on their website.
Which One Works Best For You?
Deciding between the two applications depends on a few factors. Both programs share a lot in common in that they're both non-destructive photo-editing software with easy-to-use tools for quick and efficient publishing. While both programs can get the job done, the minor differences may make or break your choice.
What is sure to be the prominent factor in choosing the program is price and quality. RawTherapee is free, so it's the obvious choice for photographers or hobbyists who have to keep the bottom line in mind. It's also going to be of more significant benefit for professional developers considering its open-sourced nature.
On the other hand, Lightroom proceeds much faster through the photo-editing process by taking out a lot of middlemen, such as album creation and exportation. The interface is also far more pleasing to the eye, and it's surprising just how quickly you can breeze through making effective changes to your images.
So the choice here should seem obvious. If you're on a budget and want to make quality edits to your photos, go with RawTherapee for being the free option. If you've got some money to spend and you want your photo edits to proceed as quickly as possible, Lightroom is an efficient choice for your post-production needs.
| Product | Regular Price |
| --- | --- |
| Adobe Creative Cloud | $52.99/month |
| Adobe Lightroom | $9.99/month |
| RawTherapee | Free |
Frequently Asked Questions
Is RawTherapee safe?
RawTherapee remains an active application with developers continuing to improve the program. The latest release was in 2020, and the application works on the likes of Windows, Mac, and Linux environments. Considering its reputation among its users, RawTherapee is safe to use with your current computer for all your photography projects.
What is RawTherapee used for?
A: RawTherapee is a non-destructive photo-editing program that is primarily used for editing RAW images. Minor but essential changes can be made regarding effective and practical color, sharpness, blurring, and a host of other aspects. The application can essentially perform most of the same functions as Lightroom.
Is Adobe Lightroom free?
As with most Adobe applications, Lightroom costs a monthly (or annual) subscription fee to use. You can download a free trial. However, that will last for seven days, allowing you to use all of Lightroom's many professional features during this timeframe. After that time expires, however, you'll have to purchase a subscription plan to continue using Lightroom.
How much is Adobe Lightroom?
A: There are a handful of payment packages you can consider for using Adobe Lightroom. A monthly cost for just the program will run you $9.99 on an annual plan. You can also purchase the Photography Plan at $9.99/monthly that'll include Lightroom, Lightroom Classic (for HDR projects), and Photoshop with 20 gigabytes of cloud storage. One terabyte of cloud storage can be obtained for $19.99/monthly. Finally, you can purchase the entire Adobe catalog for a monthly subscription of $52.99/monthly.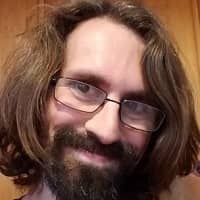 Mark McPherson has been working as a video editor and content writer for over ten years. His background started in animation and video editing before shifting into the realm of web development. He also branched out into content writing for various online publications. Mark is an expert in video editing, content writing, and 2D/3D animation.