(Last updated on January 9th, 2023)
Snapseed vs. Lightroom. Which one stacks up better when it comes to making photo altercations on mobile devices? Which one has more features? Which one is easier to use? Which one is cheaper? Find out in this ultimate comparison of the competing applications.
We'll be looking at both of these applications in terms of how well they perform photography tasks. They'll be observed in the areas of interface, features, workflow, and more. After we've looked into them, we'll rate them in each area on a scale of one to five.
Overview of Snapseed
Snapseed came about in 2011 by Nik Software as a photo editing application for the iPad. The app was also available on desktop computers but that version has since been retired since Google's takeover. Though limited to mobile devices, it has become one of the most notable apps for tablets and phones.
Related: Lightroom vs Lightroom Classic | Which One to Pick? (2023)
After being named the iPad App of the Year 2011 by Apple, the software expanded to iPhones that same year and then on to Android devices in 2012. It would later be recognized as one of the Top 100 Best Android Apps of 2018 by PC Magazine.
Pros
A clean interface makes it an easy-to-use program.
Free to use as Freeware.
Simple tools that take more time to learn.
Cons
Limited output formats make the program less ideal for professional photographers.
Lacking tools for more advanced photography edits.
No support for desktop computers.
Overview of Lightroom
Lightroom was initially developed by Adobe as an additional function tacked onto Photoshop. Since 2007, however, it has evolved into a program on its own. Separating it from Photoshop is its non-destructive aspect that is better built to make shifts in contrast and color rather than allow for graphical edits.
Lightroom has evolved from its busy desktop version (now going under the title Lightroom Classic) to work on mobile and desktop environments with similar tools and interfaces.
Pros
An organized interface makes for a speedy workflow.
Works on both desktop computers and mobile devices.
Capable of handling professional projects with many outputs and formats.
Cons
It's a costly program at $9.99/monthly.
Steeper learning curve when compared to Snapseed.
The interface may take some more time to learn than Snapseed.
Snapseed vs. Lightroom: At a Glance
1. Interface
Winner: Snapseed. With less clutter and a simplified toolset, Snapseed has a clean and open interface that'll be pleasing for users who need an enormous canvas.
2. Features
Winner: Lightroom. Thanks to years of advancements from its desktop days as well as additional plugins, Lightroom's features stretch far and wide.3.
3. Tools & Filters
Winner: Lightroom. Lightroom comes with a broader range of tools and filters for better control over tweaking photos for the most customizable images.
4. Ease of Use
Winner: Snapseed. With an uncomplicated and straightforward display, Snapseed works well for any skill set.
5. Workflow
Winner: Lightroom. The ability to go between different versions of Lightroom for different workspaces helps make mobile edits less painful in the workflow process.
6. Output
Winner: Lightroom. With plenty of different formats, Lightroom can deliver on more than just JPGs when it comes to final renders.
7. Platforms
Winner: Lightroom. While both applications work in iOS and Android environments, Lightroom has the desktop advantage as well.
8. Pricing
Winner: Snapseed. For being under the Freeware license, Snapseed is the winner by default.
9. Support
Winner: Lightroom. Adobe offers far more tech support and resources when it comes to backing up Lightroom.
Short Verdict
While Snapseed should work well for basic photo editing needs, Lightroom is the complete package for more efficient and powerful results.
1. Interface
Snapseed
A significant advantage that Snapseed has in terms of its interface is its relatively familiar and less intimidating design. It's a uniquely robust interface that hides its tools at the bottom of the screen, ready to be pulled up when needed.
For those already accustomed to standard app layouts inherent to both iOS and Android, Snapseed is a pretty comfy application for the most novice of users to poke around with little introduction. With such simplicity, we're giving the interface a perfect score.
Lightroom
Lightroom has a more robust layout that also allows for quite a bit of space on the screen for your photos. The dark theme is also far more pleasing to the eyes than the white layout of Snapseed, which can strain the eyes if you find yourself working through multiple photos for long hours.
It is only when dabbling in Lightroom's numerous color grading tools that the interface starts to shrink, depending on the device being used. You will have to learn about the limitations between both Lightroom and Lightroom Classic. For such a minor learning curve, we're deducting half a point.
Winner: Snapseed. It's a bit of a tough call when determining which interface is the best as each has a relatively clean environment. But in terms of giving photos the most real estate, Snapseed is a tad less cluttering the screen to be the better interface.
2. Features
Snapseed
For being a free application meant to appeal to newbie photographers, it's pleasantly surprising just how many features are present with Snapseed.
The features are laid out in the three areas of Look, Tools, and Export. There are a few brushes present to customize your edits better, and a few presets as well. It's simple but perhaps too simple, which is why we're deducting a point.
Lightroom
Lightroom simply towers over Snapseed for several more robust features. If there is one defining feature that sets it apart, it is undoubtedly the cloud sync option. With your photos being synched to the Adobe Cloud system, going from mobile to desktop is less of a hassle when transferring your finished work.
This incredibly efficient method of keeping track of all your photos speeds up much of the monotony that comes with moving and saving photos files, keeping everything neat and accessible without tracking down which project is where and which version is on which device.
Some of the latest features that'll appear most appealing include a watermark generator and various camera support. With the watermark generator, you can automatically prevent your artwork from being stolen with a watermark placed over your finished photography.
This can be handy if you plan on selling your work online but don't want to be swiped so easily. Watermarks can ensure that won't happen from a legal perspective and automatically apply them so you won't have to place them for every single photo.
The other feature mentioned is one that comes pretty standard for Lightroom but is still welcome all the same.
The support for different camera models means you can bring in your photos from your professional-grade camera and not have to tweak as much. This makes Lightroom incredibly essential for those using high-quality cameras who want to edit right away on a tablet or phone. For being so essential, we're giving Lightroom a perfect score for features.
Winner: Lightroom. This race isn't even close. Lightroom has such a wide range of features that continues to expand with every release that Snapseed isn't even in the same ballpark when considering these features.
3. Tools & Filters
Snapseed
Snapseed comes with 29 tools and filters for altering photos. This includes such essential tools as crop and rotate and more complex tools such as Healing, where you can remove elements from an image, such as an unwanted item and passerby in the background.
The filters present include grunge, noir, grainy film, and black & white to add a splash of style. As for altercation tools, all the familiar tools are present for scaling the range of brightness, contrast, saturation, ambiance, highlights, shadows, and warmth.
The warmth tool is more or less the tint of an image, which can be altered for implying either a warm look for the beach or a cool look for a night on the town.
Though Snapseedis capable of non-destructive editing in the same way as Lightroom, it does have a few extra features to make it more distinct. This includes such functions as stylized text with 38 predefined styles to choose from and various brushes for varied effects.
These features make Snapseed perfectly suited for consumer use when users want to splice in their captions for social media posts. It has its limitations but will work well for most basic photography projects. Still, these limitations led to us deducting a point.
Lightroom
Lightroom, however, has a greater abundance of options within its non-destructive environment. The addition of color grading is a huge benefit when editing your photos far beyond just adjusting the brightness and contrast.
But when it comes to the same tools for altering images as Snapseed, Lightroom has the advantage of easy-to-use sliders that make these edits proceed reasonably quickly. Along with all the other options present when it comes to presets and brush options, we're giving Lightroom a perfect score.
Winner: Lightroom. For its wide range of choices in everything from color editing sliders to presets, Lightroom is by far the winner in this department. It dominates Snapseed for both the options present and the ease of using them all. Whether you're using it on mobile or desktop platforms, Lightroom has the best tools and filters.
4. Ease of Use
Snapseed
When it comes to using the application itself, Snapseed excels a bit more with tools that are much less daunting to tinker than Lightroom. Much of the tools have been relegated to the basics of what most would expect out of only tweaks from a photo editing program.
The layout goes a long way in making the application as user-friendly as possible. This clean nature owes a lot to the simplified nature of Snapseed being pretty trim in terms of what consumers will be seeking most out of such a program.
As far as applications for editing photos on your phone go, Snapseed has both the interface and the simplicity in its tools to be a breeze to use for those making simple edits.
It's naturally going to appeal most to hobbyists, but professionals who don't require anything too fancy may find the straightforward approach more acceptable for progressing through mobile photo edits. For this reason, we're giving Snapseed a perfect score.
Lightroom
The ease of use within the two programs ultimately comes down to just what you're going to be using them for. In terms of organization, Lightroom has a higher advantage in keeping everything neatly together.
Synching all your photos and files to the cloud will be of great benefit for those who find themselves working on a high volume of images with matching edits. In terms of keeping track of a lengthy project, Lightroom makes sure users won't have to go through micromanagement headaches. For taking some time to learn, we're only deducting half a point.
Winner: Snapseed. Considering that Snapseed is better suited for novice photographers, it's an easier application to recommend. It takes less time to learn and won't have you hunting around for all the tools. Snapseed easily wins when it comes to ease of use.
5. Workflow
Snapseed
The workflow for Snapseed is a relatively straightforward process. You simply load in a photo from your device, make your edits through filters and brushes, and then render out the finished photograph.
It's a reasonably short and sweet process for those who need the most basic of professional tweaks in a relative hurry who are confident enough in where to go when the edits are finished. Still, the rather basic nature of the workflow with little innovation led to us deducting a point.
Lightroom
There's a vast advantage that Lightroom has in this department, however, and it ultimately comes down to how many devices the application can stretch across.
Picture the following scenario. You're on a photo shoot and want to start tweaking the photos when you snap them on your mobile device. You save your work up to the cloud and venture back to your office with what you think are photos with finished touch-ups.
But once you get back to your desktop computer and look at it on a desktop, you notice some details you may have missed or the colors don't look just right.
If you were working in Snapseed, you'd have to go back to your mobile device and render out your photo again. With Lightroom, however, you can just use the similar desktop version to make last-minute changes quickly before heading into the next stage of publication.
This can be exceptionally useful if you're working in a team environment with notes coming in and don't have the time or patience to play device tag with your project.
The other handy function within Lightroom that speeds up the whole process is the automation in sending out your photos.
Suppose you know you will be uploading a series of pictures to a website gallery, such as the NextGen Gallery in WordPress. In that case, there are plugins to streamline the upload process, so you're not darting between the application and browser.
If you're sending it off to a specific printer, such as Costco or Snapfish, this aspect can also be automated by plugins without a lot of jumping around outside of the program. The workflow can just proceed so much faster with all these choices in customization that we're giving Lightroom a perfect score.
Winner: Lightroom. There are just so many options within Lightroom to speed up the overall workflow that it's the winner in this race by a mile. Being able to switch between desktop and mobile environments without much retooling is going to be of great benefit for professional photographers. Even beginners will find Lightroom ideal, no matter their usage of the app.
6. Output
Snapseed
By comparison, Snapseed is severely limited in its outputs. Reading only RAW and JPG files, the only format you can output is JPG.
While this isn't an issue if you're creating standard images for social media and websites, this formatting doesn't exactly bode well for more professional photography projects intended for print.
Snapseed relegates itself entirely to the world of your phone where photos are snapped and posted, acting as the middle-man to smooth things out before uploads.
This is not to imply that Snapseed's outputs won't bode well for photographers who post such pictures in other places, but it severely limits just how much quality can be attained.
While the output level will vary depending on the user, it's far more likely you'll need Lightroom's additional file formats for all formatting needs. You may just need a mobile application for simple edits. For such limitations, we deducted a point and a half.
Lightroom
Lightroom can export in the formats of JPEG, PNG, TIFF, WebP, PPM, PFM, and EXR with varying quality levels, whether you desire compact in file size or high-quality in detail. If you're willing to spring for Lightroom Classic on a desktop can have the added benefit of rendering out HDR and panoramic images.
Though the pricing for getting Lightroom Classic isn't a huge difference (no difference, in fact, if you don't mind the reduced cloud storage), it's not that much of a hindrance. That being said, switching between the two programs and figuring out when to go to which may take some learning. Based on this minor aspect, we're only deducting half a point.
Winner: Lightroom. You never know when you may want to transform that expertly shot photo intended for social media to be submitted and printed for publication. For this reason, Lightroom is far more acceptable in terms of its output, be the user an amateur or professional photographer.
7. Platforms
Snapseed
As far as platforms go, Snapseed and Lightroom initially appear to be on an evening playing field. They both work on the top mobile environment of iOS for Mac users and Android systems among various models.
There doesn't appear to be any significant discrepancies between the two platforms for either application, each one working well enough on both systems. But with Snapseed, you're essentially locked into your mobile space until you're 100% sure you have your photo the way you like it before rendering.
For the novice photographer who only relies on their phone, Snapseed works just fine. Professional photographers, however, will find this lacking in platforms not ideal. With this major limitation, we're deducting two points.
Lightroom
Lightroom has a distinct advantage in this area because of how far Lightroom's reach stretches. When you purchase Lightroom, you're not just buying it for mobile but your desktop environment as well.
This is such a crucial aspect if you're dedicated to a professional career in photography and streamline the process. The convenience of transferring Lightroom projects to your desktop and making more changes avoids a lot of the hassle of going back and forth between your mobile device and desktop computer.
The multi-platform approach of Lightroom not only makes it an easy choice for various users but speeds up the workflow as well. This means there's a lot more time saved when it comes to photography post-production. It is for this reason why we're giving Lightroom a perfect score in this category.
Winner: Lightroom. For allowing users to take their RAW editing projects with them and make additional changes should the need arise, Lightroom is the winner for the flexibility between workspaces. Snapseed just can't compete when it's limited to a mobile environment, making it less ideal for professional photographers.
8. Pricing
Snapseed
Snapseed has been built as Freeware, and, as the software designation implies, it is free to download and use. Simply download the program, load in your photos from your phone or mobile device, and start editing without any charge.
Even for being limited to mobile devices, Snapseed is a cheap deal for being free. It's easy enough to see why we're giving the program a perfect score when it comes to pricing.
Lightroom
Lightroom is not freeware and comes under Adobe subscription pricing models. Thankfully, there are a few options for choosing which version of the application suits you best.
For acquiring just the Lightroom application, which can be installed on both mobile devices and desktops, users pay $9.99/monthly. The plan also includes 1TB of cloud storage for your projects.
The next tier is a complete photography package that comes with Lightroom, Lightroom Classic, and Photoshop. Lightroom Classic has a few more extra features for higher-quality projects that involve HDR imaging and panoramic displays.
Photoshop will naturally be more appealing for those who seek to add more specific details to their photos outside of the non-destructive environment within Lightroom.
There are two pricing options for this package, depending on the cloud storage space you require. For $9.99/monthly, you can get 20GB of storage, and for $19.99/monthly, you can get the full 1TB storage.
And then for the complete suite, there's the full Adobe Creative package for $52.99/monthly. This includes everything from the previous tier and everything else from the Adobe library such as Illustrator, InDesign, and plenty more. It should be noted, however, that this package only has 100GB of cloud storage.
Despite the many pricing options, Lightroom is still more costly over time. That being said, it is one of the cheaper monthly subscription applications. For that reason, we're only deducting a point and a half.
Winner: Snapseed. Though the pricing options vary with Lightroom to be economical for any artist or business, it simply can't compete with the free nature of Snapseed. However, keep in mind that you get what you pay for, and Lightroom certainly has plenty more to offer to justify the price for the more professional photographers who require extra features, functions, and organized cloud support.
9. Support
Snapseed
To welcome new users to Snapseed, the application comes with introduction videos to both the iOS and Android installations. Support can be found in a Google Support document that features walkthroughs of the editing process, a troubleshooting guide, and an FAQ.
These support options are handy but quite limited. They'll work well enough for most of the beginner photographers who use the program but the professionals may find themselves longing for more. With such limitations, we're deducting a point.
Lightroom
For being a part of the Adobe Creative Suite, Lightroom comes with the same out of support and resources as any other Adobe application. Support for the program can be found on Adobe's website by either calling in your issue or submitting a ticket about the problems plaguing your progress.
When your issues are a bit more specific or the result of a creative blockage about trying to tweak your photos, there's a host of articles, tutorials, and a support forum to aid any type of user, from first-timers to skilled photographers who just need a little extra direction.
And for additional functionality, there's no shortage of plugins present to bend the application more to your whims, whether it's easier combos of filters or automating the output process. All of these many options are why we're giving Lightroom a perfect score for support.
Winner: Lightroom. With all these support aspects considered, Lightroom has many more options for helping out the user, whereas Snapseed's resources are somewhat limited by comparison. The high level of support simply can't be overlooked as any skill level will have plenty of resources to draw from. This makes Lightroom the clear winner when it comes to support.
| | | |
| --- | --- | --- |
| | Snapseed | Lightroom |
| Platforms | Mobile Only | Desktop and Mobile |
| Output Formats | JPG | JPEG, PNG, TIFF, WebP, PPM, PFM, EXR |
| Best Suited For | Social Media Posts | Professional Photography Projects, Print |
| Pricing | Free | $9.99/monthly for either Lightroom or the Photography Plan with Lightroom Classic and Photoshop |
Conclusion
While Snapseed is a useful application for mobile photo edits, Lightroom is the complete package.
The convenience of having Lightroom on both mobile and desktop environments combined with the cloud storage environment is going to be a massive benefit for those who need to take on a heavy workload in a short amount of time.
Though a bit more costly than the Snapseed, the price, compared to Adobe's other singular applications, is relatively cheap, especially if you only need to work off a mobile device. Lightroom is far more suitable an option for all aspects of photography.
Frequently Asked Questions (FAQs)
Is Snapseed free?
Snapseed is a free-to-use software that can be used for personal or professional usage.
Is there a PC version of Snapseed?
Snapseed once sold a desktop version of the program but currently, it only exists on mobile devices with either iOS or Android systems.
Is Adobe Lightroom free?
Lightroom is free to download on mobile devices but the more premium features, as well as desktop access, will require a subscription. You can download the program on your desktop as a seven-day trial but will have to pay for a subscription after a week of use.
Can you just buy Lightroom?
Lightroom can only be purchased with a monthly or annual subscription plan. The plan will cost you $9.99/monthly for either the solo application or the Photography Plan that includes Lightroom Classic and Photoshop.
Do professionals use Snapseed?
Snapseed can work well for professionals who need some quick and basic edits on their mobile devices. However, professionals who use high-quality cameras or need some more advanced edits will not find the program ideal for their photography.
Which is better: Snapseed or Lightroom?
For photographers who primarily use their phones, Snapseed is the free and simple choice for making fast edits. Lightroom, however, offers more tools and is available on more devices that it's the better option if you're seeking to produce professionally edited photographs.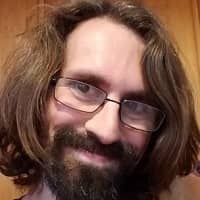 Mark McPherson has been working as a video editor and content writer for over ten years. His background started in animation and video editing before shifting into the realm of web development. He also branched out into content writing for various online publications. Mark is an expert in video editing, content writing, and 2D/3D animation.